Tài chính
The "ghost" company used 3,000 bank accounts to lease to foreigners
In the name of a construction company, 11 subjects in this line under Trung's management have aggressively conducted recruitment activities and continuously searched and contacted many objects in Phu Tho, Thanh Hoa. , Nghe An, Hanoi, Hai Duong… to buy, lease back bank accounts, then transfer them to objects in Taiwan for criminal use.
Sophisticated tricks of the "ghost company"
In August 2021, the police of Nghia Dan district, Nghe An province discovered that a number of people showed signs of collecting bank accounts of some people in the area and many other localities across the country. From there, the police agency identified the leader of the line as Le The Trung, with a permanent address in Cau Giay district, Hanoi.
Trung Trung founded Cuu Chau Co., Ltd., located in Phu Tho with the name of doing business in the field of construction, but Trung's main job is to contact and deal with unknown "boss" in foreign countries. the need to rent, buy back a bank account for the purpose of committing a crime. At the same time, Trung and his "centipedes" are constantly searching and contacting people in many provinces and cities to buy and lease back bank accounts, thereby transferring them to objects in foreign countries.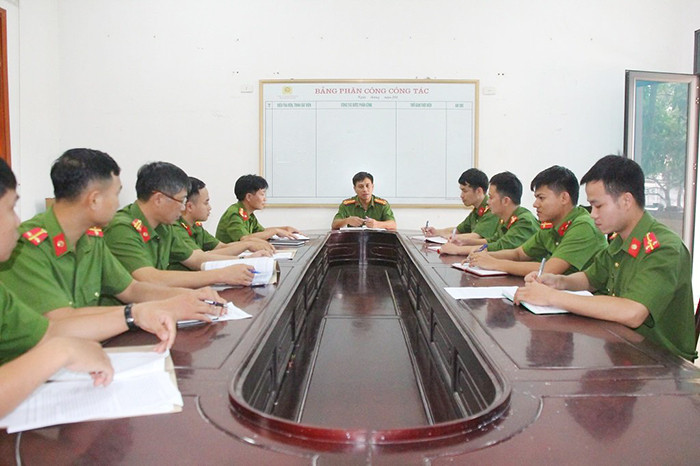 It was identified that this was a very large scale "Collecting, storing, exchanging, trading and publicizing information about bank accounts" on a very large scale, involving many subjects, many provinces, and including factors such as: In foreign countries, Nghia Dan district police reported to provincial police leaders to direct the establishment of a special case, focus forces to quickly investigate and clarify.
The project committee coordinated with the cyber security and high-tech crime prevention department as well as other professional departments to quickly investigate. During the investigation and verification process, the project committee faced many difficulties because these accounts belonged to people because of difficult circumstances or were lured, not knowing that they opened accounts for sale, lease, or loan. violate the law. On the other hand, the transactions with the subjects are all through the application with a server located abroad, with the function of automatically deleting messages, so it is difficult to determine the specific address of the suspect.
Conducted verification of the bank accounts of these people, the police agency discovered a very large amount of money transfer transactions, with the content of money transfer to top up betting accounts and "reward exchange games". online". However, the subjects who mainly transacted using the Mobile Banking application had an address located abroad, and the registered phone number was also a junk sim number. In addition, the money in the account circulated through many different bank accounts in order to conceal the cash flow, causing many difficulties for the project team during the verification process. In addition, to avoid detection, accounts that are only used for a certain period of time or when a large amount of money is traded will be deactivated.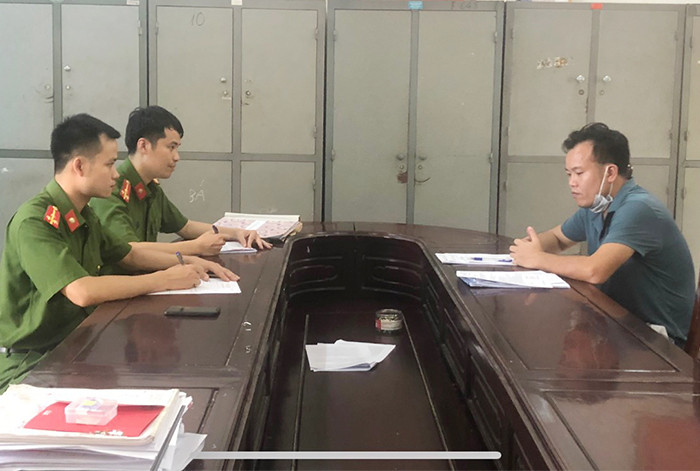 These accounts show signs of being used to recharge games, exchange prizes, online betting by subjects in Vietnam and "launder money" for other criminals. Dozens of working groups were assigned to provinces and cities across the country to keep a close eye on the subjects. Thereby detecting a group of subjects showing signs of economic ignorance and having a large amount of money transactions, often moving through provinces and cities where the account lessor lives. In which concentrated mainly in the areas of Nghe An, Thanh Hoa, Hanoi, Phu Tho.
Each account trades hundreds of billions of dong
On May 15, 2022, the project committee divided into 6 missions with 80 officers and soldiers participating, quickly present in many locations in Nghe An, Thanh Hoa, Phu Tho and Hanoi provinces.
On the morning of May 16, the task forces received orders simultaneously to arrest and search people, residences and workplaces for 6 subjects including: Bui Van Nhat (SN 1995, residing in Nghia Yen commune, Nghia Dan district). , Nghe An province), Le Van Ha (born in 1992, residing in Dong Hoang commune, Dong Son, Thanh Hoa province), Le Trung Kien (born in 1990, residing in Quang Yen commune, Quang Xuong district, Thanh Hoa province), Le The Trung (born in 1985, residing in Yen Hoa ward, Cau Giay district, Hanoi), Nguyen Nhu Quan (born in 1999, residing in Dien Tho commune, Dien Chau district, Nghe An province), Nguyen Van Thieu (born 1996, residing in Hung Loc commune, Hau Loc district, Thanh Hoa province).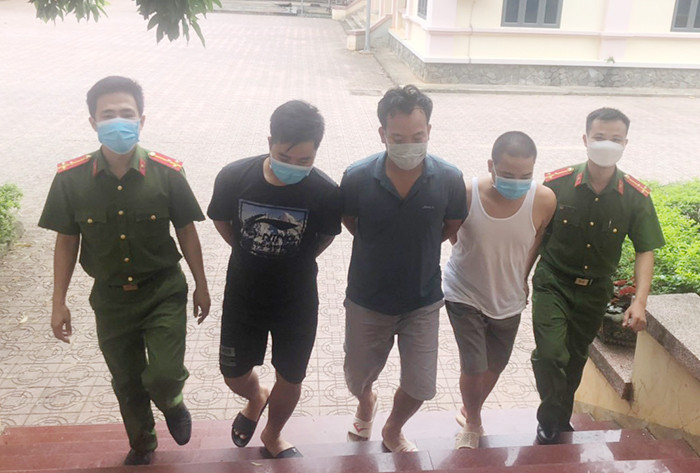 During the struggle for the case, on May 18, the special team arrested two more subjects, including: Bui Van Bac (born in 1993, residing in Nghia Yen commune, Nghia Dan district, Nghe An province), Nguyen Khac Thanh (born in January 2003). Born in 2002, residing in Hai Thuong ward, Nghi Son town, Thanh Hoa province. Bac is an subordinate of Nguyen Nhu Quan, responsible for collecting accounts in Nghia Dan district and some neighboring districts of Thanh Hoa province.
Continuing to fight and expand the project, on May 21, the special team arrested Nguyen Khac Ai (SN 2002, residing in Nghi Son, Thanh Hoa province) while the subject was hiding at the Nuoc bus station. Underground, Hanoi City. On the same day, another mission was also present in Hanoi to arrest Nguyen Van Hiep (born in 1990, residing in Quang Yen commune, Quang Xuong district, Thanh Hoa province) while the subject was hiding here. Another working group was present in Lam Dong province to track down the remaining subjects in this line. On May 31, the special team arrested Nguyen Quang Kha (born in 1987, residing in Dong Thanh commune, Dong Son district, Thanh Hoa province) while he was hiding in Di Linh town, Di district. Linh, Lam Dong province.
The seized exhibits include 20 mobile phones, 8 laptops, 3 cars, more than 1,500 phone sim embryos, 650 bank cards of all kinds and other evidences related to the subject's criminal activities. . At the same time, blockade more than 1,200 bank accounts related to the subjects in the project.
Initial investigation results identify the group of subjects mentioned above working at Cuu Chau Co., Ltd., led by Le The Trung as director. These subjects were instructed by overseas subjects to set up Telegram accounts to transact with "customers" who wanted to sublease bank accounts provided by "company", mainly Taiwanese subjects.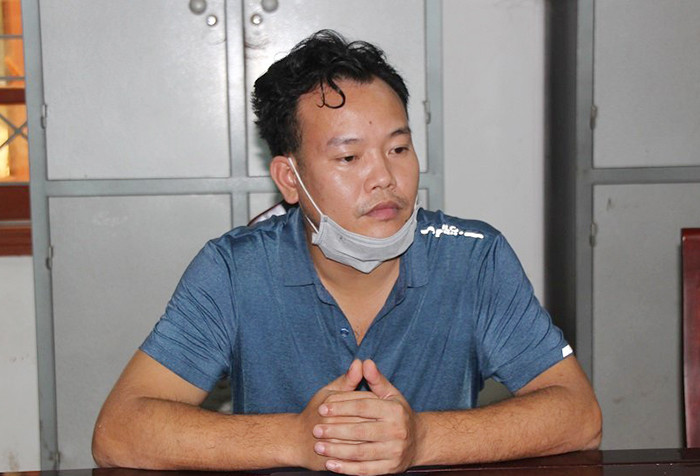 The task of creating new accounts and monthly payroll statistics according to the accounts used is operated by an unknown person, overseas. Each month the subjects in the "Company" group are paid NT$2,550/account (about VND 2 million). Every month, Le The Trung is responsible for receiving money from intermediary accounts and transferring it to the employees of this "ghost" company. The rental account holders are also paid on the 15-18 days of each month. .
When there is a request to open a new account, the subjects will contact, negotiate the sublease of the person wishing to lease and sell the account and instruct how to open it at banks, and attach a mobile phone number. to register to receive OTP code. After successful registration, the subjects direct their subordinates or personally authenticate and send the phone sim to the recipient with an address in Taichung city, Taiwan. Statements at banks show that the transaction amount of these accounts from the time of account opening until the subject stops using it from 50 billion VND to over 400 billion VND/account.
At the investigating agency, the subjects confessed that from 2020 to early 2022, the subjects had purchased, rented and borrowed accounts of more than 600 people in many provinces and cities with about 3,000 bank accounts already established. assigned to objects in Taiwan to use. In which, initially determined that at present, there are 633 active accounts, in which many accounts have a large amount of daily transactions.
The Nghia Dan District Investment Police Department has initiated criminal proceedings against the aforementioned defendants to investigate the act of "illegally collecting, storing, exchanging, trading, and disclosing information about bank account" specified in Article 291, Penal Code. The project is currently under investigation and expansion.
(According to World Security)
You are reading the article
The "ghost" company used 3,000 bank accounts to lease to foreigners

at
Blogtuan.info
– Source:
vietnamnet.vn
– Read the original article
here