Đời sống
The hospital also suffers (part 2)
Lack of medicine Health insurance, patients spend millions of dong to buy medicine from outside
Before that, many patients who came to visit health insurance at Thu Duc City Hospital were also upset because lack of medicine With health insurance, they have to go out to buy medicine according to the doctor's prescription.
As reflected by Ms. TH (living in Tang Nhon Phu B ward), her family member received cancer treatment at Thu Duc City Hospital, which is also the place to register for medical examination and treatment with initial health insurance.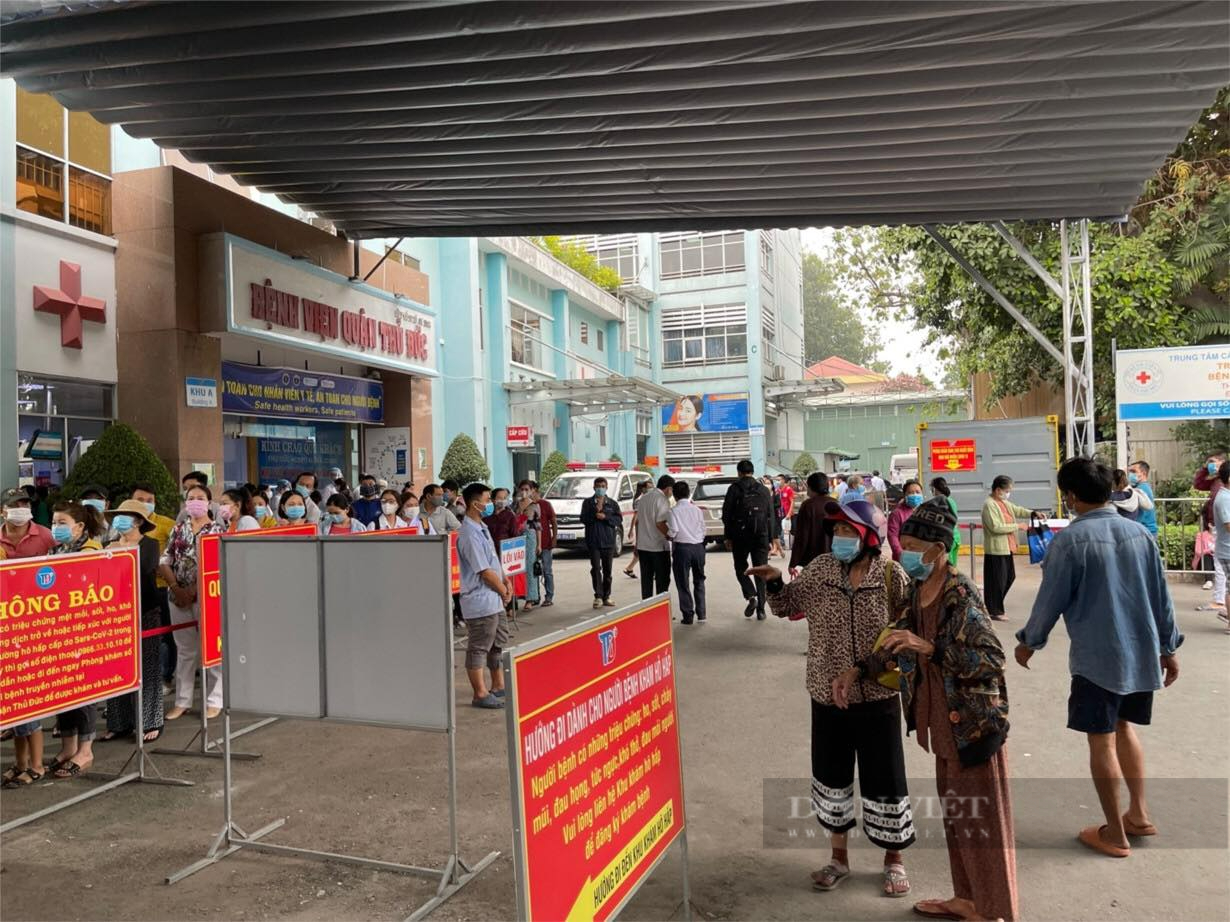 When her family member had to have an emergency, the doctor carried out the first round of chemotherapy with a prescription of 5 drugs. However, at the hospital pharmacy, there is only 1 type. The rest of the drugs have to be bought outside at private pharmacies in the area of ​​Ho Chi Minh City Oncology Hospital.
When participating in health insurance, we are encouraged that this is a humane policy, healthy people help sick people, and provide relief in serious illness or accidents. But now, when a family member is seriously ill, we have to "stoop" to carry the burden alone", said Ms. H.
Ms. H reported the incident to the Hospital's Board of Directors and explained it was due to difficulty in supply.
However, the hospital leader had an opinion: "Hope the patient understands or if there is a need, will create all conditions for the patient to be transferred to a higher level".
"It's convenient to go to the hospital near home to take care of each other. If you go to a higher level, it's okay lack of medicine even more miserable. At that time, it was not "going back to the mountains and back to the river", in the end, the disadvantage and suffering is still the patient's suffering", sighed Ms. H.
Before that, at the end of April 2022, at Cho Ray Hospital, a number of drugs on the list of drugs covered by health insurance were also exhausted, including anti-rejection drugs for kidney transplant patients.
The anti-rejection drugs are currently lacking at Cho Ray Hospital and require kidney transplant patients to buy from outside, including: Advagraf 5mg, 1mg, 0.5mg; Prograf 1mg; Cellcept 500mg, 250mg. These drugs have very high market prices: Advagraf from 37,000 to 254,000 VND/tablet (from 0.5mg to 5mg); Prograf 1mg drug is 55,000 VND/tablet. To buy enough medicine for 28 days of treatment, patients have to pay tens of millions of dong.
Many kidney transplant patients, especially those with difficult circumstances, spend large amounts of money to buy drugs from outside, while in the past, these drugs were provided by hospitals and covered by medical insurance. payment economy.
Explanation of the situation lack of medicine On this day, Mr. Pham Thanh Viet, Head of General Planning Department (Cho Ray Hospital) said, the situation lack of medicine just happened.
The drugs are in the group of drugs negotiated by the state, not by the hospital. Recently, the National Shopping Center announced that it has not been able to negotiate, so there is no medicine.
According to Vietnamese doctor, as soon as the condition occurs, lack of medicine Health insurance for kidney transplant recipients, the hospital director has determined this is an emergency.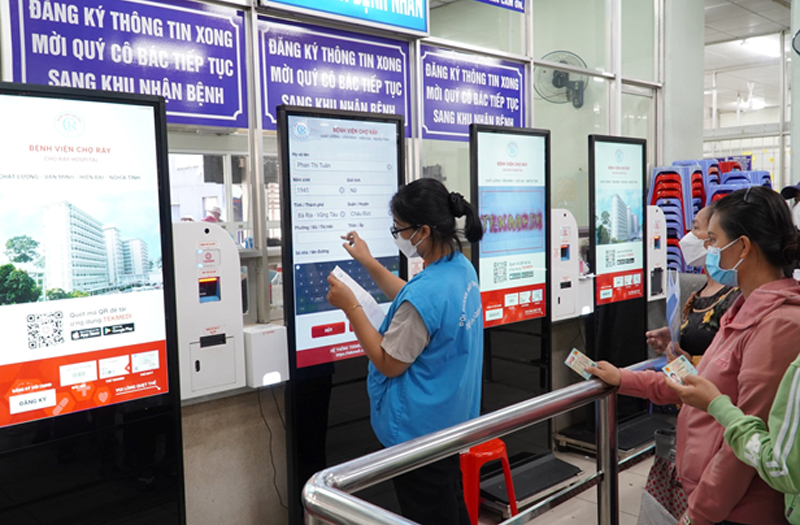 The Board of Directors convened the Scientific and Technical Council, therapeutic Medicine Council, the bidding system and related departments, to find a solution to get the drug as soon as possible.
Cho Ray Hospital has overpurchased by 20% with one of the drugs missing, the remaining 4 types are organized for procurement in the form of contractor appointment. Then, conduct public bidding according to regulations. By early May, Cho Ray Hospital had temporarily stabilized "thirst". lack of medicine at your unit.
Explain more about the situation lack of medicine Unexpectedly, Doctor Pham Thanh Viet also said that the procurement of drugs in public health facilities must follow the forms of bidding according to regulations.
Occasionally, there are some objective cases where the drug does not win the bid, then the hospital cannot supply the prescribed medicine and the insured patient has to buy it outside.
Before 2018, social insurance paid directly to patients. After that, change to Cho Ray Hospital to pay the patient and the social insurance to pay back to the hospital.
"However, from 2018 up to now, the insurance agency has not done this anymore. The parties do it in accordance with the regulations, but in accordance with the regulations, it is also very painful for the patient because this is a legitimate right. theirs," said Doctor Viet.
As for the status lack of medicine In many medical facilities like today, a representative of the Department of Health of Ho Chi Minh City shared, to clarify information about drug shortages in hospitals, the Department of Health quickly surveyed 32 medical examination and treatment facilities under its control. (10 city general hospitals, 19 specialty hospitals and 03 district hospitals of 1st class) to capture and update the situation of drug supply at hospitals.
The results show that, there are 27/32 hospitals that have had contractor selection results for the on-site drug procurement bidding package in 2021-2022, 4/32 hospitals will have contractor selection results in June/ 2022 and 1 hospital is expected to have contractor selection results in July 2022.
For hospitals that do not have contractor selection results, the hospital will carry out additional procurement while waiting for contractor selection results. Thus, hospitals basically ensure enough medicine supply for patients.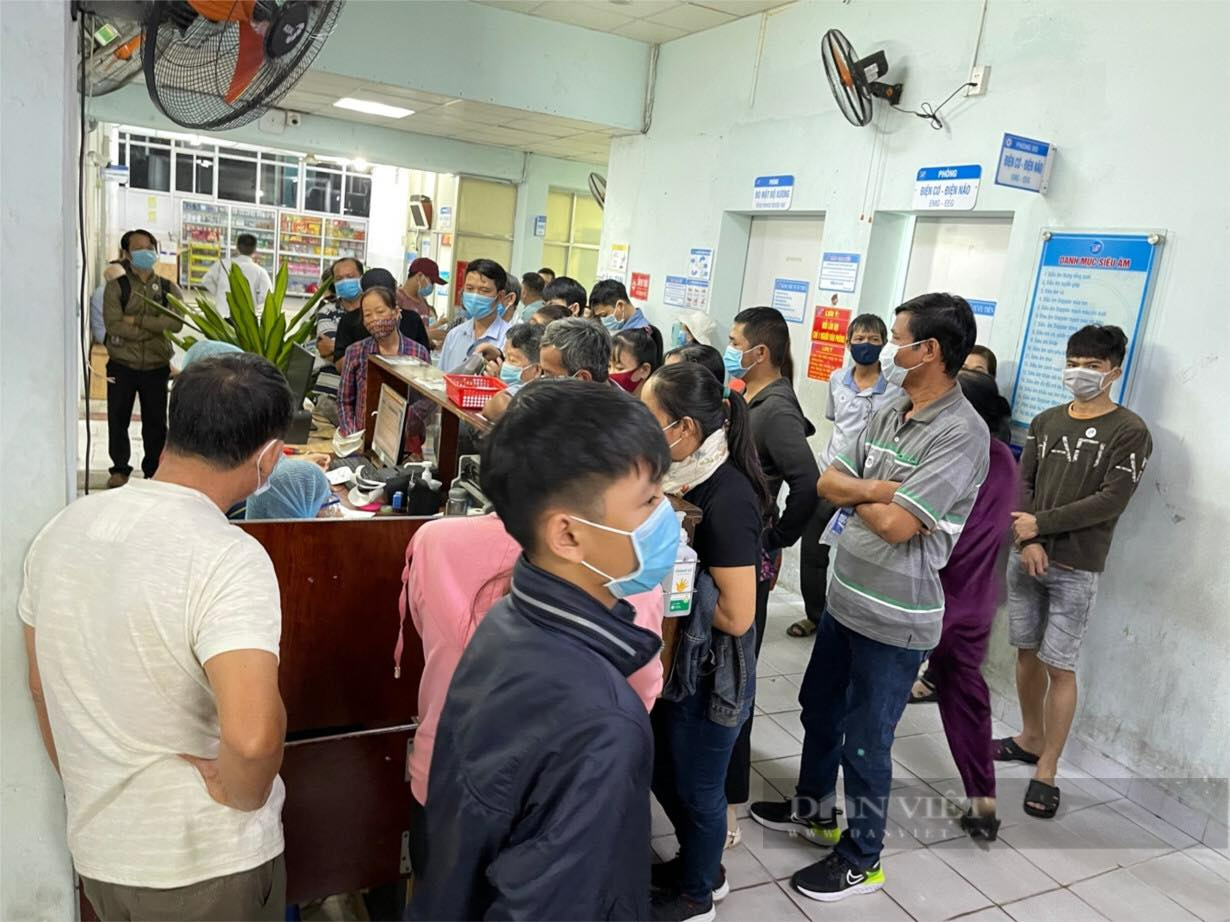 Before recent information, medical facilities in Ho Chi Minh City are afraid to buy, a representative of the Department of Health said, before recent incidents related to inspection, audit, investigation on purchasing procurement of drugs and medical equipment nationwide, more or less the anxiety of hospital managers when conducting procurement according to regulations.
To solve this shortage of drugs, the City Department of Health recommends the Ministry of Health to soon extend and re-issue registration numbers for drugs that have expired registration numbers; The National Centralized Drug Shopping Center will soon have the results of drug price negotiation and national-level centralized bidding; Issue and update circulars and documents guiding the implementation of Decree 98/2021/ND-CP related to the procurement of medical supplies and equipment.
At the same time, it is proposed to re-establish a centralized shopping center for goods and public assets of the health sector in a professional manner, large enough to meet the huge needs of medical facilities in the city. Ho Chi Minh City.
The Department of Health confirmed that drug shortages only occurred locally in a few drugs at a few units.
The Department has requested and instructed the units to immediately remedy this situation so as not to affect the treatment and care of patients. Particularly, the recent incident is the lack of radioactive drugs used in PET-CT machines at hospitals in the city, which has been instructed by the Ministry of Health to sign a contract with Cho Ray Hospital while waiting for the Ministry of Health to appraise and issue a contract. permit companies to manufacture radioactive drugs in the city.
The Department of Health has found out the reason for the local shortage of some drugs in some hospitals as follows:
– The prolonged Covid-19 epidemic in 2021-2022 affects the supply and procurement of drugs, medical supplies and equipment of the hospital. The hospital's logistics department focuses on maximizing resources for the prevention of the Covid-19 epidemic and solving post-pandemic problems.
– From the beginning of 2022 until now, the number of patients has increased rapidly at most hospitals after the Covid-19 epidemic was basically controlled, leading to a local shortage of some drugs and medical supplies at the hospital. several hospitals.
– Drugs on the list of national-level centralized bidding and the list of applying the price negotiation form in Circular No. 15/2020/TT-BYT of the Ministry of Health, implemented by the National Center for Centralized Drug Procurement there have been no results leading to passive drug supply in health facilities.
– Some objective cases could not choose the winning product because there were no bidders or the product had a higher bid price than the planned price (after the epidemic, some items increased in price) or some drugs on the list of rare drugs that are no longer produced.
– Many drugs have not been renewed by the Ministry of Health in their registration numbers in the spirit of Resolution 12/2021/UBTVQH15 of the National Assembly Standing Committee, so suppliers are unable to import and deploy production in a timely manner. Decree No. 98/2021/ND-CP of the Government has just been issued with many new contents, so many contractors have not had time to meet the prescribed documents and documents.
Lack of medicine, lack of medical supplies, patients are stressed because waiting for surgery
In Hanoi, shortages of drugs and medical supplies have also occurred in some medical facilities. However, most hospital leaders are in the "sensitive" period of the medical industry, so they do not want to speak out.
A female patient (67 years old, from Thanh Hoa province) shared that her knee pain was so bad that she couldn't walk, so her son took her to Hanoi to be examined at the Central Hospital for examination. The doctors concluded that she had severe knee osteoarthritis and ordered an artificial knee replacement surgery.
"According to the plan, I was prescribed surgery on June 7 last, the doctor told me that the artificial knee joint was gone, so I postponed my surgery to next week, hoping to have a knee joint, he will operate for me. I was in so much pain that I had to take painkillers to endure.
Which I know, taking a lot of pain relievers will affect the stomach, not good. I know that the artificial knee joint is not a rare medical material, why can't a leading hospital in the field of surgery lack. I go to the doctor just to get well quickly, what kind of treatment is there if I lack supplies to treat it," the patient shared.
She said that now she is both suffering from pain and stress because of the anxious feeling waiting for the day she "goes to the operating table", very scared and worried.
The leader of a large hospital in Hanoi admitted that there was a shortage of drugs, especially brand-name drugs, lack of supplies, consumables, etc., which occurred in many hospitals in many places.
"I know there are hospitals, patients going to surgery have to go to the pharmacy to buy them from threads, bandages, lines… At our hospital, we still try to make sure we have enough medicines and consumables. hah…
However, bidding is very difficult, for example, anesthetics are extremely difficult to buy because this is a controlled drug, not many places use it. According to the cheap price rule, buy but people don't offer cheap price.
In addition, the rule is that once you have purchased a drug, at least 80% of the purchased drug must be used up. But for many drugs, especially rare drugs, it is difficult for hospitals to predict whether there are enough patients to run out of drugs, so they do not dare to bid," this leader said.