Yêu
The opening display of wedding gifts is very good in the past, you can see the whole sky of memories
Have you ever wondered what is the difference between the wedding of your grandparents and parents and the present?
If in the wedding Currently, the newlyweds only have to open the envelope to count the money after the wedding, but in the years "one thousand nine hundred at that time", the work on the night of the room was much more interesting.
It is not only opening wedding envelopes, but also carefully wrapped gifts, some of which are predictable, and some are curious.
A rare clip recording the backstage of the wedding many years ago has surprised many young people as well as recalled memories for many people.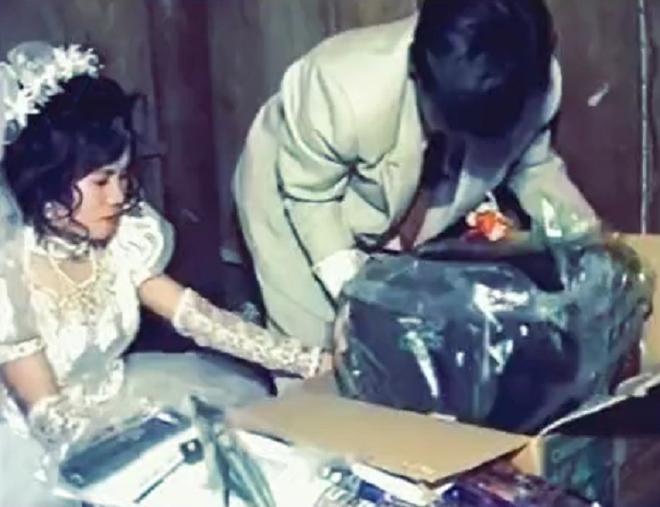 In the past, people celebrated their wedding with gifts instead of money and gold like now.
Specifically, the short clip shows a bride and groom busy "unboxing" the wedding gifts they received from guests. Right at the opening, the couple opened a very high quality gift that was a television.
Maybe some young people today have never seen this type of television, but when children often had to go to the neighbor's house to watch TV, it was a fortune.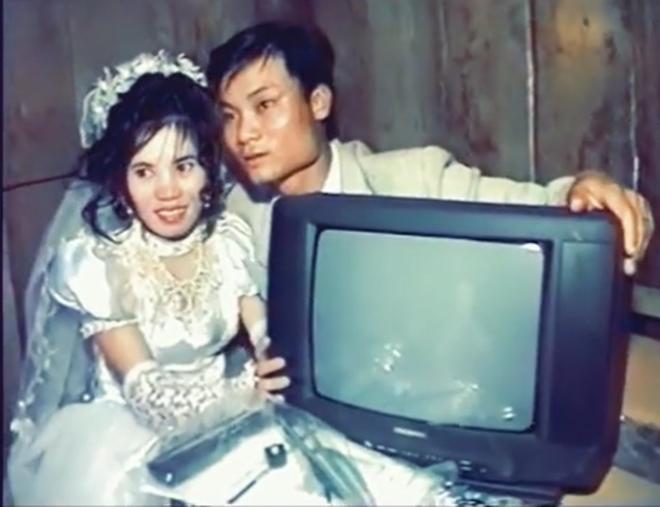 A fine TV at that time.
Besides the TV, viewers can also easily see countless gift boxes carefully wrapped with floral paper. These are fans, night lights, paintings, photo albums… in turn, household items and souvenirs were presented to congratulate the bridegroom and the newcomer by the guests.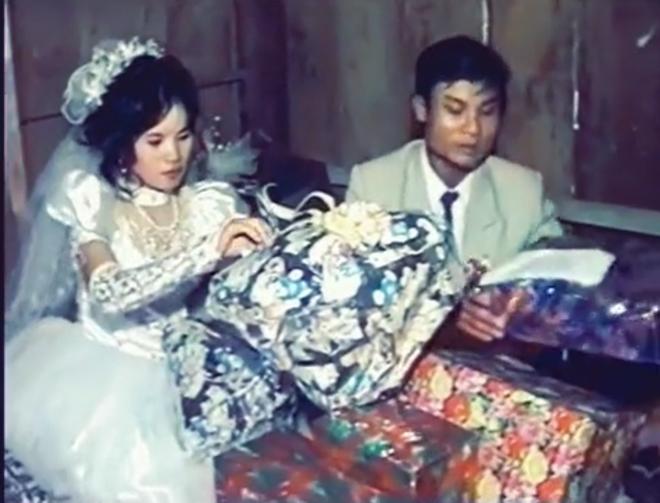 Instead of counting congratulatory money like now, the day before, the bride and groom had a post-wedding gift opening ceremony like a birthday party.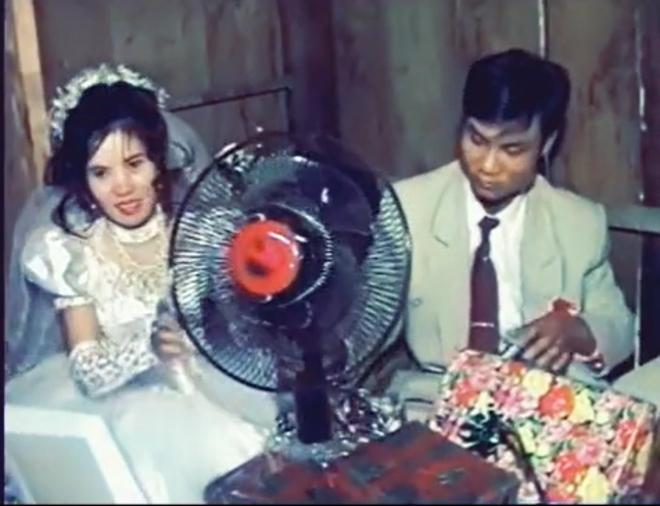 Fan is also an expensive gift in the old days.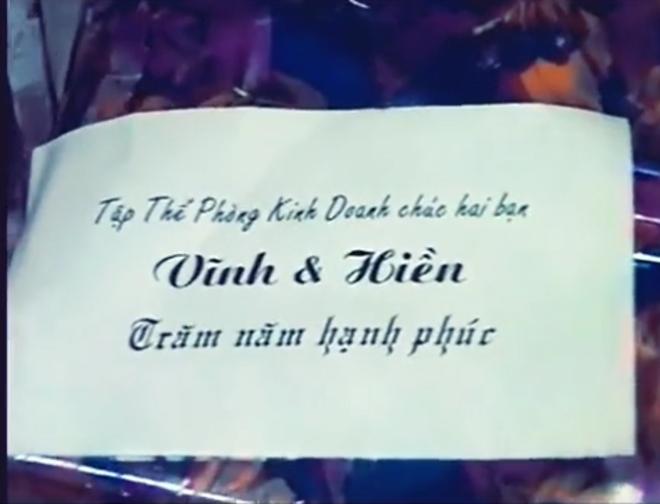 Besides gifts, there are also wishes from guests.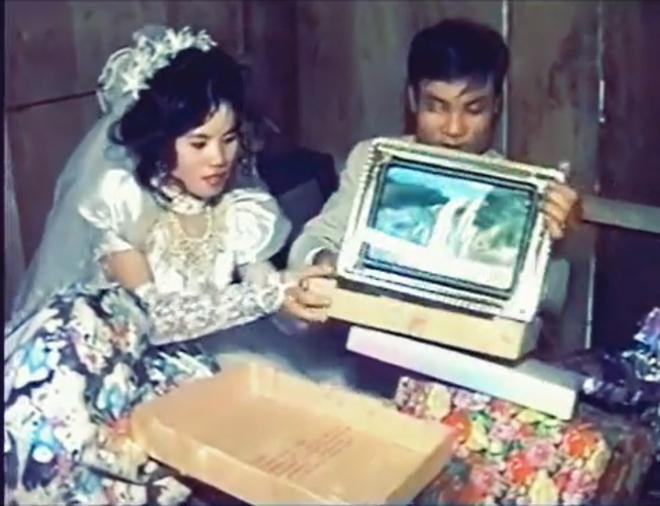 A gift that is also quite familiar to the previous generation – landscape paintings.
Witnessing this gift opening, most netizens exclaimed because of the wealth of the owner when celebrating the wedding with all "genuine goods".
"God gave this man a rich man. My parents' wedding was full of pots and pans, I've heard about it, relatives."
"They even gave my parents a heart-shaped mirror, which I still have."
"This TV is exactly like my house, it's been almost 22 years, but it still has a lot of features, but I don't know if it's a wedding gift from my parents."
"This is a wedding of a rich family, hiring a camera at that time was always a bit cool."
"That TV is very expensive. Thirty years ago, my neighborhood had only one or two houses, black and white."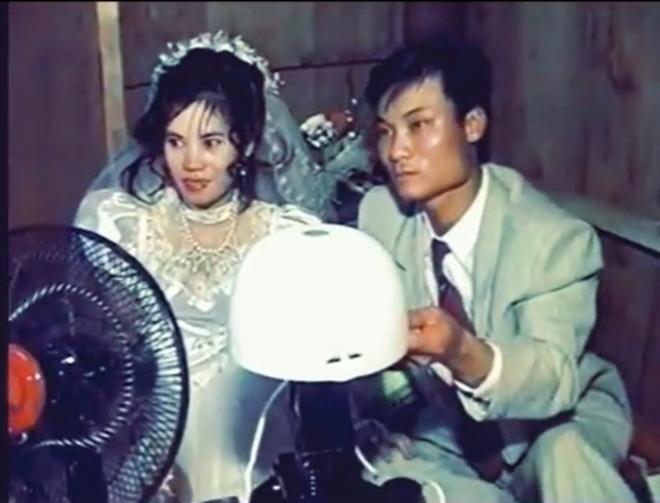 Night light, a very practical gift for a young couple's life.
It is known that in the old days of grandparents and parents, on the wedding day, people often gave each other objects, not just counting based on cash as now. At that time, popular wedding gifts could include Rang Dong thermos, pots, pots and pans, which were also among the items chosen by the majority.
After the ceremony, the newlyweds will sit next to the pile of gifts piled up like a mountain and check each item one by one. Items that can range from popular to expensive such as televisions, fans… everything is precious and extremely practical, useful for a young couple to stabilize their small home.
The image in the clip above reminds and opens up for young people a perspective on the life of their grandparents and parents in the past.
A lot of comments were left below, expressing surprise as well as reminiscing about memories or stories they had known, all of which seemed to draw a sky of unforgettable memories.
According to VTC
You are reading the article
The opening display of wedding gifts is very good in the past, you can see the whole sky of memories

at
Blogtuan.info
– Source:
2sao.vn
– Read the original article
here