Giáo dục
Life Style
There is a very simple method that does not cost money but helps children to be smarter
A father sent his son to an early education center as soon as he was a few months old. Every time he picks up his children from school, he is always happy… sitting on the phone. When asked why he wanted to send his children to school early, this father shared: "You can't let children lose right from the starting line. Everyone says that children who go to school early are smarter"!
What is early education? It is an educational method applied to children from infancy to 6 years old in order to promote good qualities, take character building qualities, thereby serving as the basis for later human development.
The focus of early education is to enrich children's spiritual life, to build intellectual environments, aesthetic environments, and motor environments… suitable for children. Particular emphasis is placed on the role of face recognition and calculation.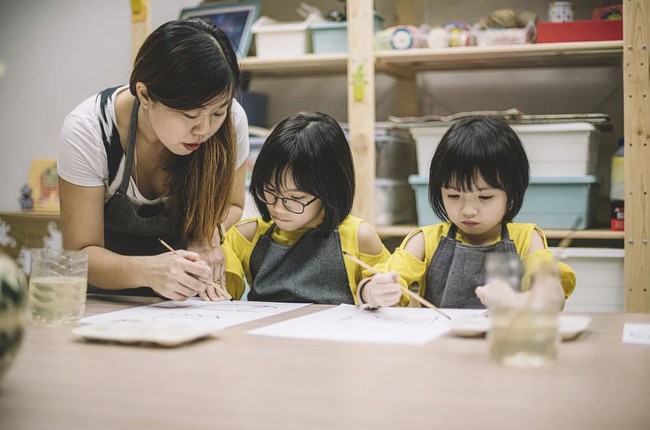 Is early education helpful? Definitely yes. But is it simply sending children to early education institutions? Obviously not! A brief hour or two in early education institutions can't really change anything, and the point of early education institutions is to teach parents how to interact with their children, to promote development. of children!
Can you take a tour around the early education institutions, to see how many parents are scrutinizing how to interact and guide their children? The majority of parents see the early education institution as an expensive short-term kindergarten, which clearly does not achieve the purpose of early education!
In fact, there is a very simple, inexpensive method that any parent can do. This method does not discriminate against age or knowledge! It's talking to children more!
Before a child turns three years old, the brain develops very rapidly. Parents should talk to their children as much as possible. This can promote children's brain development, the younger the child, the more effective! This is the easiest and most affordable method, yet often overlooked by parents. A lot of parents spend money for their children to go to school in the east and west, but when their children come home, they don't care properly, letting them sit and play alone.
Although talking more with your child is an effective parenting style, there are better and more effective ways. It is the companionship of parents with their children!
Many scientific studies have proven that the longer parents spend time with their children, the more intelligent their children are, the more confident they will be and the more secure they will feel. Parents can accompany their children when playing, or when reading,… Companionship must be participating in activities with their children, not parents sitting next to their children but staring at their phones or sit and chat with other people.
https://afamily.vn/co-1-phuong-phap-cuc-don-gian-khong-ton-tien-ma-lai-giup-con-thong-minh-hon-rat-nhieu-cha-me- do not know-nen-bo-qua-20220609173115258.chn
You are reading the article
There is a very simple method that does not cost money but helps children to be smarter

at
Blogtuan.info
– Source:
Afamily.vn
– Read the original article
here