eSport
Văn hóa xe
Try the experience of changing to a bicycle to work to lose weight, save money on gas and remember your childhood "you can't buy it back with money"
Recently, gasoline prices have tended to increase and continuously set new highs, making the amount of money I have to spend on fueling every month to also increase. A few days ago I saw people talking about the case of a man who switched to work by bicycle 4 years ago, plus my periodic health check results showed "weight gain, obesity, fatty blood" has reached the "alarming" threshold, so I decided to buy myself a bicycle as a means of transport.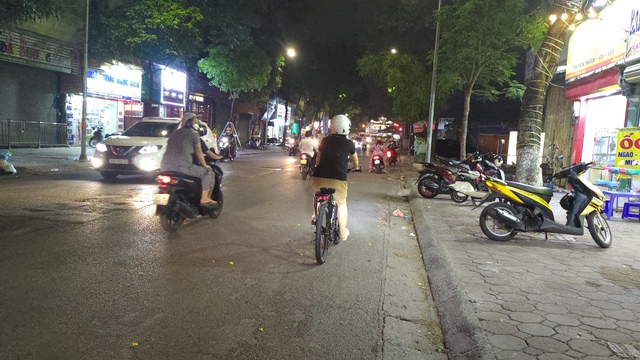 I hope that buying a car will be like an arrow that hits many targets: both saving money on gas, helping to lose weight and improve health.
Fierce childhood…
The last time I wanted to own a bicycle was probably about 25 years ago. If I remember correctly, in the summer of 1997 almost every kid was crazy about Coca-Cola's "matching winning car" game.
The rules of the game are very simple for anyone to participate in: under the white rubber lining of each Coca-Cola bottle cap, there is a picture of a bicycle part such as handlebars, tires, fenders…. Just collect and put them all together to form a bike, and you will win the prize of a real bike.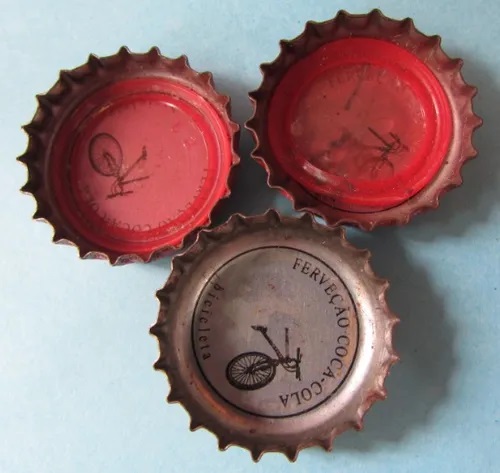 Bicycle parts under Coca-Cola bottle caps in a campaign to use bicycles as rewards to "stimulate demand"
As far as I can remember, it was a very beautiful red dirt bike – the most beautiful of the bicycles that a child's eyes had ever seen in the late 90s of the last century. The image of the red bicycle appeared everywhere: on television in mid-time advertisements for cartoons or children's movies, on colorful flyers at grocery stores… and followed us inside. dreams.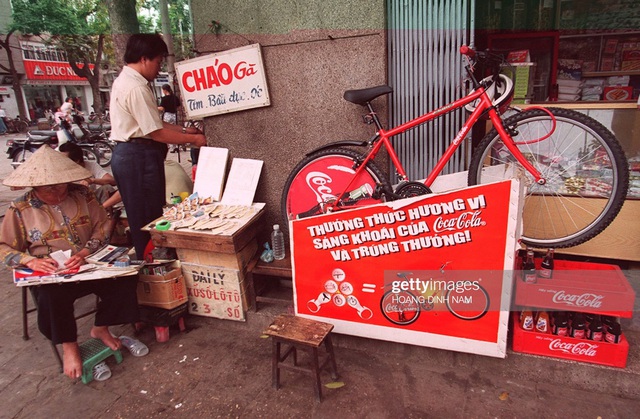 A mountain bike in Coca-Cola's "exchange bottle cap for a bicycle" advertising campaign is displayed in front of a store in Hanoi. Photo taken on May 6, 1997 by Hoang Dinh Nam.
Probably any child at that time would have wanted to own that beautiful gift, and our favorite thing when going out to dinner was competing to pop the lids of Coca-Cola bottles just to pry the white pads off. What is printed below? The kids who are the most diligent "pick up" will usually get most of the car's parts, except for one detail, the saddle.
At that time, like many other children, I was still engrossed in collecting bottle caps – even rummaging through trash cans. This campaign was later criticized by the press for costing adults money and children wasting time searching for a full set of bottle caps because the saddle-shaped "number 4" cap has become an "urban legend". "because almost no one can find it.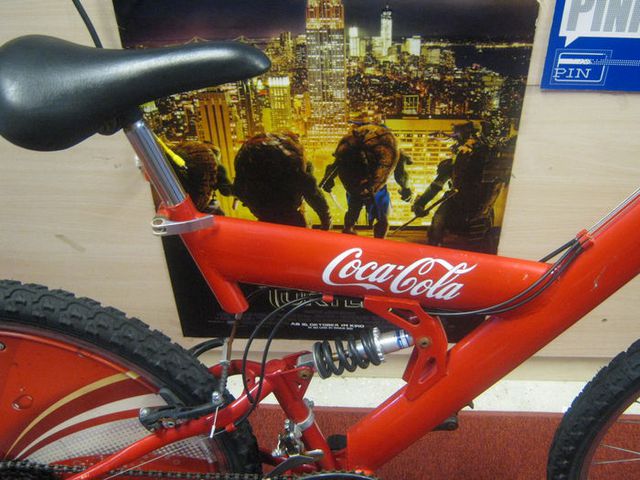 A bicycle from Coca-Cola's advertising campaign sold at auction for nearly 200 euros
It wasn't until I was growing up that I understood that this was a marketing trick of Coca-Cola. It gives us the feeling of "going to win", always just a little away from the finish line and needing a little more effort to succeed! No wonder Coca-Cola became the most popular drink of children at that time, replacing all soft drinks and other snacks.
After the ad campaign ended and I still couldn't find the saddle cap, I curiously asked my parents to buy me a similar bike. At that time, I did not know that my family situation was not rich, so I kept demanding, crying, and tormenting my parents. Even now, when I think about it, I still feel embarrassed!
… to buy a car today
Buying a bicycle is now both easier and more difficult than before
After more than 20 years of not riding a bicycle, I now feel really overwhelmed when looking to buy a bike. In my memory, in the past, if you wanted to buy a bicycle, you could only choose Thong Nhat bicycle (at the intersection of Thai Ha – Chua Boc – Tay Son) or "Train car", now there are countless number of bicycles. brands like Giant, Galaxy, Avibus, TrinX, Vinabike,… with prices ranging from a few hundred thousand to tens of millions, even hundreds of millions are also available! Each car line of the company has many configuration options: type of starter, type of brake, frame material, rim, tire, color … so it is also divided into many different price levels.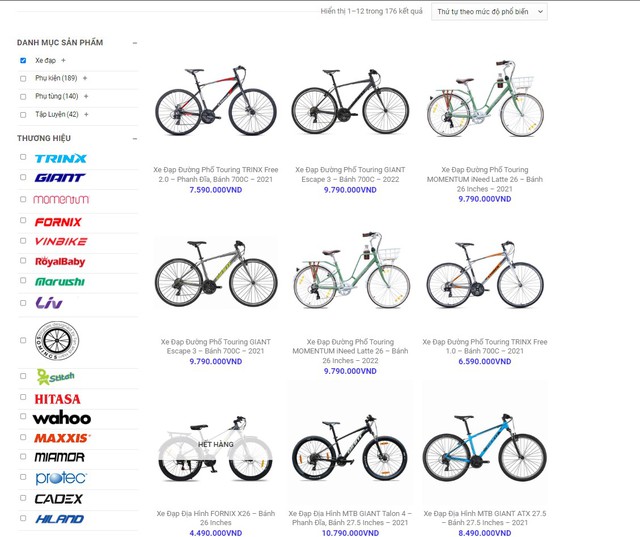 I am a novice, not a professional at all, so I feel "overwhelmed" when I want to find an affordable bike because of too much information. To be honest, I find it simpler and less thought-provoking to buy a motorbike now than buying a bicycle.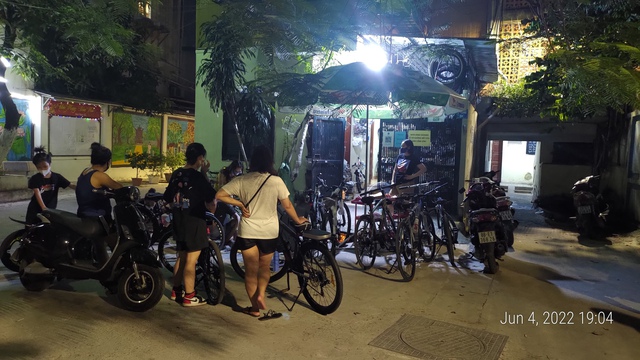 After a week of surveying, with the knowledge I learned from YouTube, I chose a car model that I like. When I went to the car shop, I had the opportunity to "shock" episode 2 because of what I saw: In the house on the ground floor in the dormitory on Vo Thi Sau street, full of bicycles of all kinds, colors and brands. .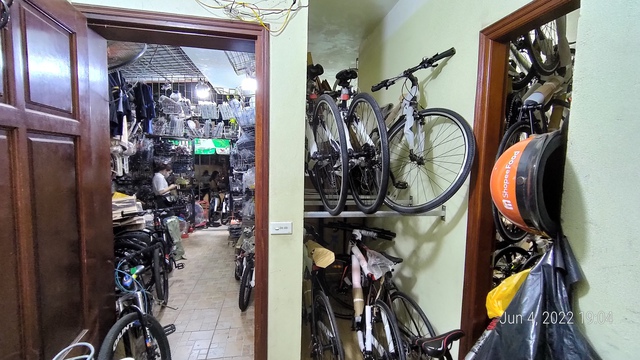 This shop belongs to a young couple and every space is used to hang cars, even the aisles between rooms are fitted with iron frames and bicycle mounts. Except in the bathroom, I see bicycles everywhere – including the bedroom.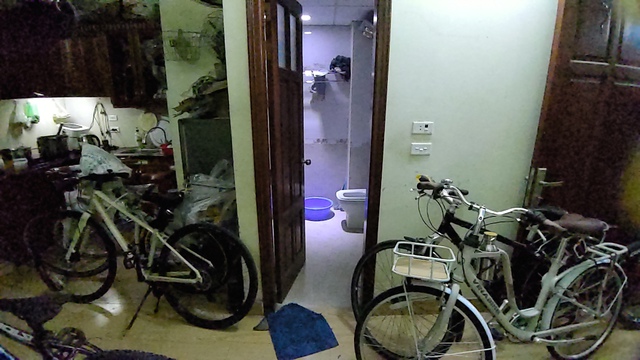 In nearly 2 hours of looking at the car, waiting for the owner to install the car for the customer, I counted nearly a dozen people to buy a car. Some people use it to go to work, some people want to use it for sports, some people buy cars for their children… Many car models look "normal" at first glance, but ask for a price that is tens of millions – whether it's a new car or even a new car. used even (surfing car).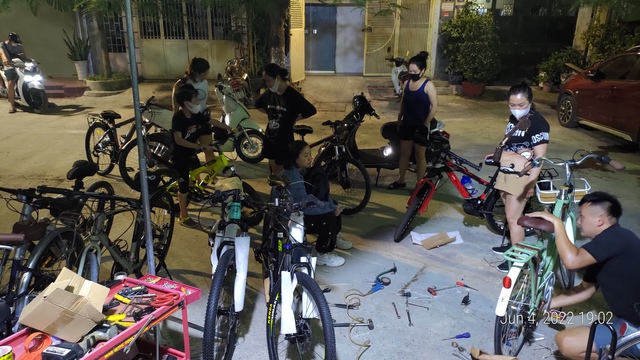 In terms of design and technology, there is no need to discuss, but honestly, in front of such a forest of choices, I did not feel the "happiness", nor did I see the heart throbbing, sobbing, and even less. regain the sense of desire as for Coca-Cola's bicycle.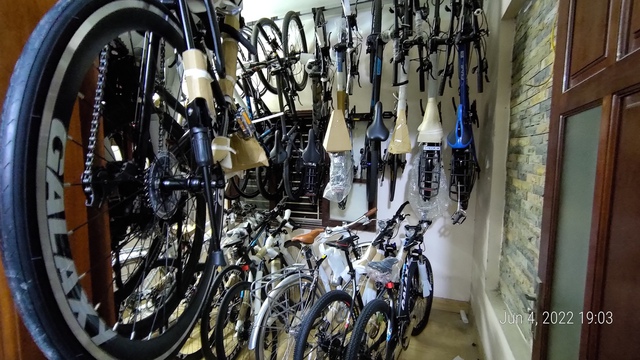 My mood is probably similar to the author of the story "How I spent 10K" that Vozer friends must be very familiar with. It's true that there are things that a lot of money can't buy back, guys!
You are reading the article
Try the experience of changing to a bicycle to work to lose weight, save money on gas and remember your childhood "you can't buy it back with money"

at
Blogtuan.info
– Source:
autopro.com.vn
– Read the original article
here