World
"U23 Vietnam will make U23 Saudi Arabia go through the most difficult match from the beginning of the tournament"
Belief in U23 Vietnam
U23 Saudi Arabia passed the group stage with 7 points in possession and not once conceded. This is also the opponent of U23 Vietnam in the quarterfinals of the AFC U23 Championship 2022.
Journalist Gregah Nurikhsani Estuning Marhaen highly appreciated U23 Saudi Arabia. The Indonesian writer analyzed the strength of the West Asian team with us:
"It must be said that U23 Saudi Arabia is a very comprehensive team. They have two very strong full-backs, Hamad Al Yami and Moteb Al Harbi. These two players often go up to attack and that's it. is the most impressive thing about Saudi Arabia.
However, U23 Vietnam do not forget that U23 Saudi Arabia has other dangerous "drills" like Ayman. This player has the look of Quang Hai. Ayman plays very impressively, can operate both on the edge and in the middle.
The attacking midfielders of Saudi Arabia U23 are very fond of situations that move from the flanks and then break into the middle. Ayman and Turki Al Ammar both do it often when they hold the ball very well.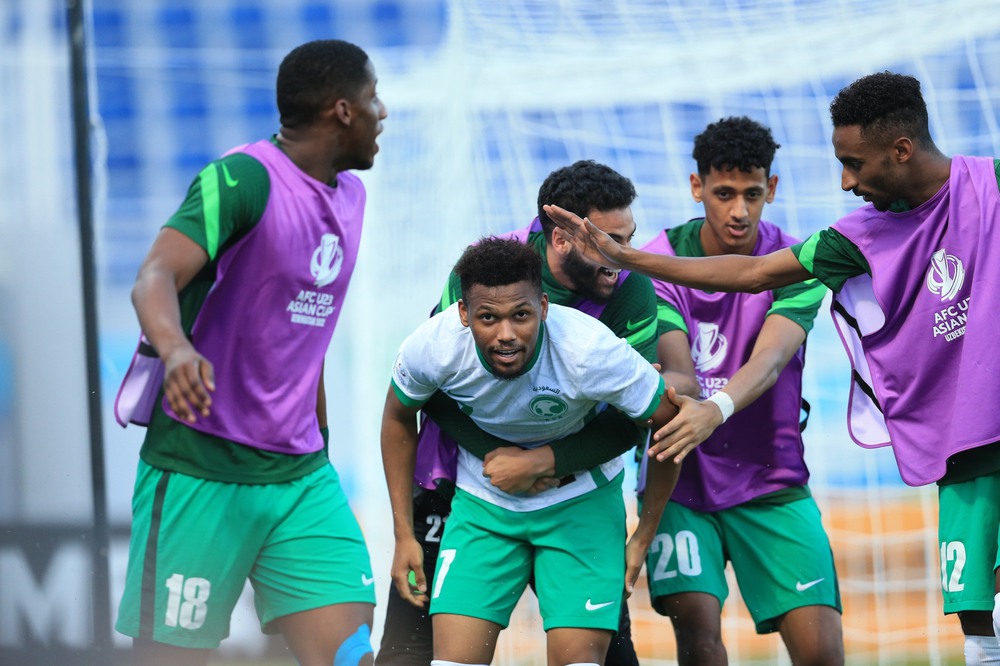 U23 Saudi Arabia has an impressive attack ability when it has scored 7 goals after 3 matches in the group stage.
Abdullah Hadi Radif is also a face that U23 Vietnam needs to watch out for. I think this player will be used from the bench, but with his impressive height, Abdullah Hadi Radif can cause many difficulties for defender U23 Vietnam in high ball situations.
I predict Saudi Arabia U23 to play offensively with a 4-2-3-1 formation. If Abdullah Hadi Radif comes on, the formation will change to 4-4-2."
U23 Saudi Arabia is not easy to deal with, but not because of that, U23 Vietnam lacks opportunities in the quarter-finals to take place on June 12. Columnist Gregah Nurikhsani Etuning Marhaen speaks of those opportunities:
"U23 Saudi Arabia's full-backs attack well but defend very poorly. I remember the first 2 chances Japan U23 created against Saudi Arabia U23 came from the wing. U23 Vietnam should find a way to attack this weak point.
U23 Vietnam needs to take advantage of every possible situation. Fixed balls, mistakes of U23 Saudi Arabia and counter-attacks are things U23 Vietnam needs to pay attention to."
U23 Saudi Arabia owns better parameters than U23 Vietnam after 3 matches in the group stage. However, according to journalist Gregah Nurikhsani Etuning Marhaen, all parameters at this time do not mean much:
"An Indonesian badminton player met me a few days ago and shared: "I once stepped onto the podium of the 31st SEA Games, but now I don't think about it anymore. That's what I always do, because when it comes to a new tournament, everyone has new powers.
Opponents will show a different attitude even though they've faced me before. I had to think back from zero to relieve the pressure on myself. The opportunity is shared equally for both sides."
Do you agree with me that it is very good psychotherapy? I believe that during the match, the players on both sides will not care about the statistics.
U23 Vietnam did not pass the group stage thanks to the god of luck. Instead, they have hard-working and very brave players who are ready to face any challenge.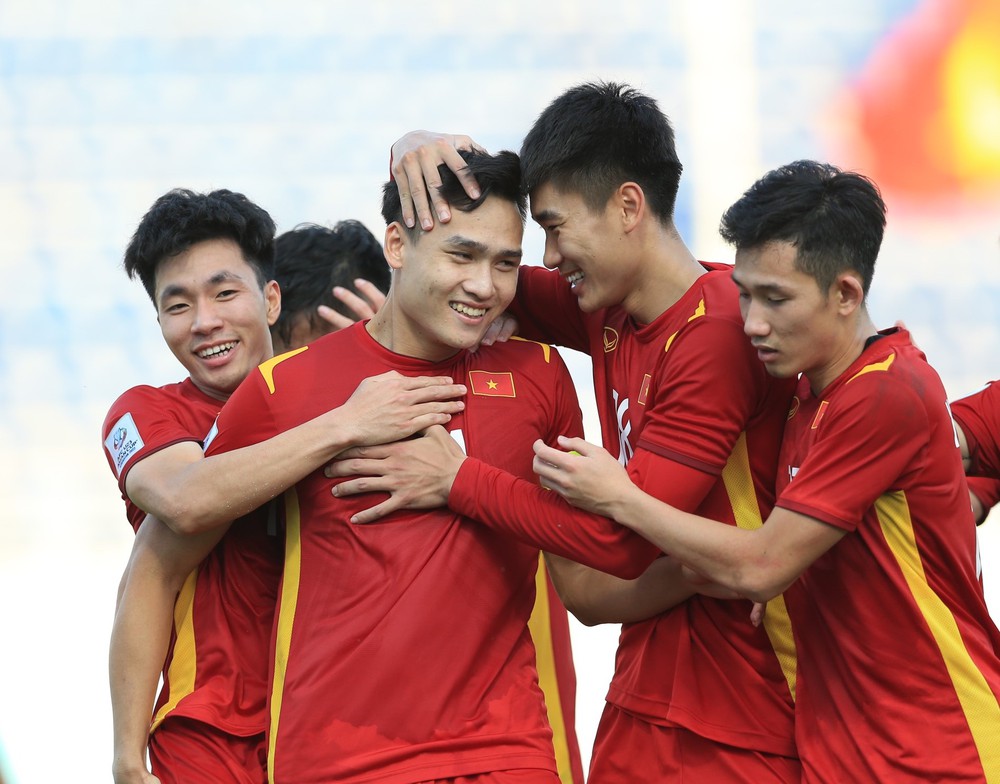 U23 Vietnam confidently looks forward to the match with U23 Saudi Arabia.
West Asian teams are always a difficult wall to overcome for Southeast Asian teams. But this is the time for U23 Vietnam to prove its strength.
U23 Vietnam will make U23 Saudi Arabia go through the most difficult match since the beginning of the tournament. I still believe that U23 Vietnam can reproduce the miracle in Changzhou in 2018. U23 Vietnam must believe that they will."
U23 Vietnam needs to play with a low squad
U23 Saudi Arabia lost forces with the loss of midfielder Ibrahim Mahnashi and midfielder Saud Abdulhamid when facing U23 Vietnam. The reason is because these two players received enough yellow cards. But journalist Gregah Nurikhsani Etuning Marhaen still wants U23 Vietnam to ensure focus and not be subjective before the opponent:
"Of course it's a big loss for U23 Saudi Arabia. However, U23 Vietnam should not underestimate the depth of U23 Saudi Arabia's squad.
Saudi Arabia U23's midfield will be affected without Ibrahim Mahnashi. However, with the mobility of attacking midfielders and full-backs, U23 Saudi Arabia can still create threats to U23 Vietnam.
U23 Vietnam should play a little lower to defend the area. They also need to control the wing corridor, not allowing the opponent to have a lot of space to cross the ball. This match has no room for mistakes. Otherwise, U23 Vietnam will be punished."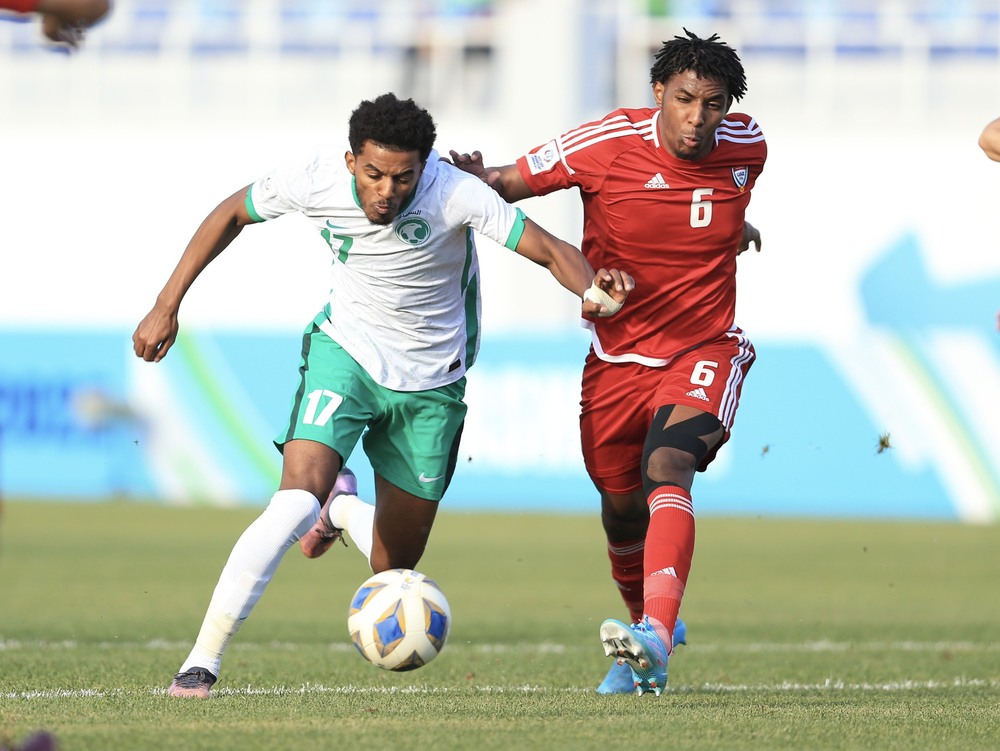 U23 Saudi Arabia has factors capable of drilling through the net of U23 Vietnam.
Then, journalist Gregah Nurikhsani Estuning Marhaen made comparisons between U23 Saudi Arabia and U23 Korea, the opponent who shared points with U23 Vietnam in the group stage:
"U23 Saudi Arabia and U23 Korea are very different. They have different approaches to the game, the way they change tactics in the game is also different.
U23 Saudi Arabia is a team rich in speed and players with distinctive style. Meanwhile, U23 Korea is more about strength.
I think U23 Saudi Arabia is a bit like the Brazilian team. The players of this team are more comfortable playing the ball. As for the Korean U23 team, it is as methodical as the German team."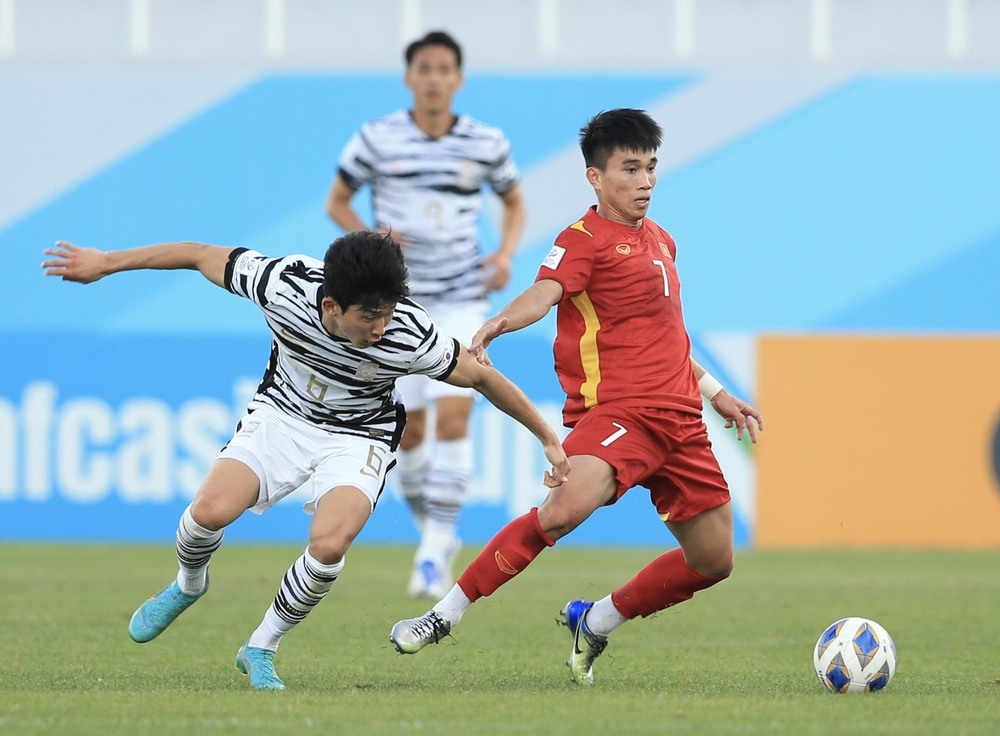 U23 Vietnam once shocked U23 Korea, so there is no reason for them not to continue to do it before U23 Saudi Arabia!
At the end of the conversation with us, journalist Gregah Nurikhsani Etuning Marhaen once more believed that U23 Vietnam will have a satisfactory performance against U23 Saudi Arabia:
"Players from the Quang Hai and Cong Phuong generations will follow and support the Vietnamese U23 juniors to continue writing miracles. As for the Vietnamese U23s, they will enter the field with great national pride and prove that for All see Southeast Asian football is not the medium form.
https://soha.vn/u23-viet-nam-se-khien-u23-a-rap-xe-ut-phai-trai-qua-tran-dau-kho-nhan-nhat-tu-dau-giai- 2022061010405912.htm
You are reading the article
"U23 Vietnam will make U23 Saudi Arabia go through the most difficult match from the beginning of the tournament"

at
Blogtuan.info
– Source:
Soha.vn
– Read the original article
here