Kinh tế
Under the pressure of capital, which channels do real estate businesses look to?
Real estate businesses find it difficult to access capital
Recently, at a press conference of the Government, Deputy Governor of the State Bank Dao Minh Tu affirmed that the State Bank of Vietnam (SBV) has never made any statements or documents using the word "credit tightening" for customers. real estate sector. Instead, the State Bank required strict control of credit in some potentially high-risk areas such as real estate, securities, etc.
To prove that credit in real estate is still increasing, the Deputy Governor of the State Bank said that the outstanding credit balance in this field reached VND 2,288 million billion. In which, the business segment invests about VND 750,000 billion, the rest is for housing loans.
As of April 30, the credit growth rate was 10.19% (about 7% higher than the economy's average growth rate) and accounted for 20% of the total economic debt balance (previously more than 19%).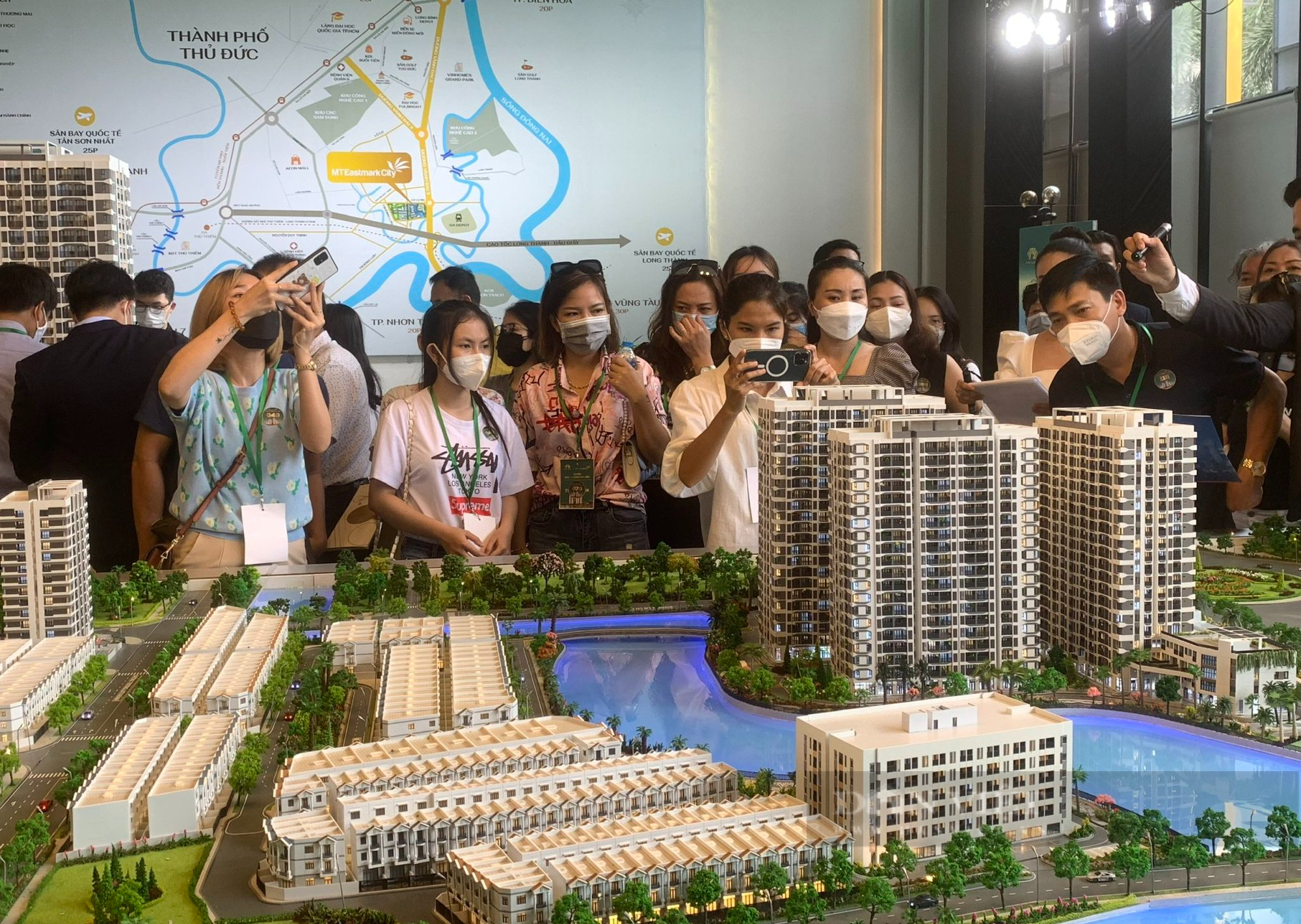 Dao Minh Tu said that the State Bank only manages the risks of credit institutions' policies when lending to the real estate sector, especially the high-risk real estate sectors.
"The project is effective, with cash flow, I encourage banks to pay attention and lend, but the State Bank does not tighten or tighten anything in this area, the right to decide on lending of commercial banks. In the normal market mechanism. If you can't get a loan from one bank, you can borrow from another, but if you go to many banks and refuse to do so, customers have to review themselves," said Mr. Tu.
Although leaders of the State Bank affirmed that they did not tighten real estate credit, in fact, many businesses said they were having difficulty accessing loans.
Mr. Vo Van Hoang – Investment Director of Van Xuan Real Estate Group reflected that this business was stuck with an unfinished loan of VND 2,000 billion for an ongoing project, because the bank announced that the room was out. loan limit).
Similarly, Ms. Vo Thi Hong Mai – Deputy General Director of Asian Holding Company also said that about 20-30% of the total number of customers need financial leverage from banks. However, the news that banks tightened credit made the quiet capital market more gloomy and more difficult. In addition, bond issuance activities of real estate enterprises were also strictly controlled after the violations of Tan Hoang Minh Group.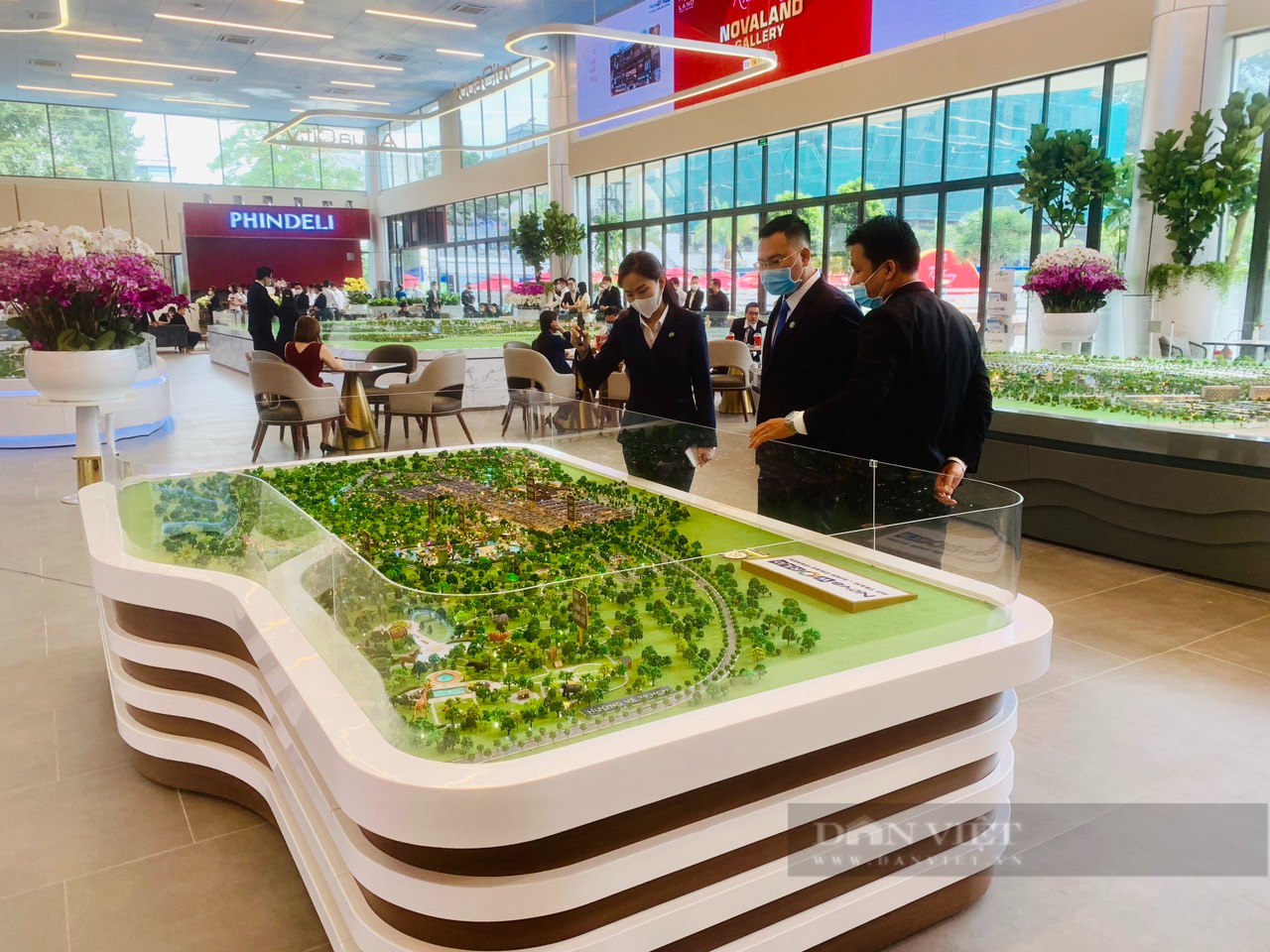 The report on the corporate bond market of the Vietnam Bond Market Association (VBMA) in April 2022 shows that there was no bond issuance to the public and privately by real estate businesses in the month. . While in the past, real estate was one of the areas where businesses mobilized huge capital through the bond channel…
Diversifying capital sources to support real estate businesses
According to Dr. Can Van Luc, member of the National Monetary and Financial Policy Advisory Council, Chief Economist of BIDV, needs to develop a more balanced and harmonious financial market, create development but still control risks. ro. At the same time, it is necessary to have a suitable roadmap, directing capital flows, not tightening capital flows, blocking the market.
Faced with the risk of the market being "liquidated" because many businesses find it difficult to access capital, some economic experts suggest that a specialized real estate financial institution such as a savings agency fund should be established. housing, real estate investment trusts (REITs), real estate securitization…
Mr. Le Hoang Chau, Chairman of Ho Chi Minh City Real Estate Association (HoREA) said that currently, real estate businesses have the main capital mobilization channels including: equity, credit capital from banks, and issuance. bonds, capital mobilized from customers and FDI capital flowing into the market by way of joint venture.
In which, equity capital accounts for only 15-20%. The remaining 80-85% must be mobilized from other channels. But since Decree 20 of the State Bank of Vietnam, real estate businesses can only borrow to implement projects when they have land, but cannot borrow money to buy land. Circular 20 also does not allow individuals and households to borrow to buy social housing. Buyers of social housing only have one channel left to borrow from the Bank for Social Policies.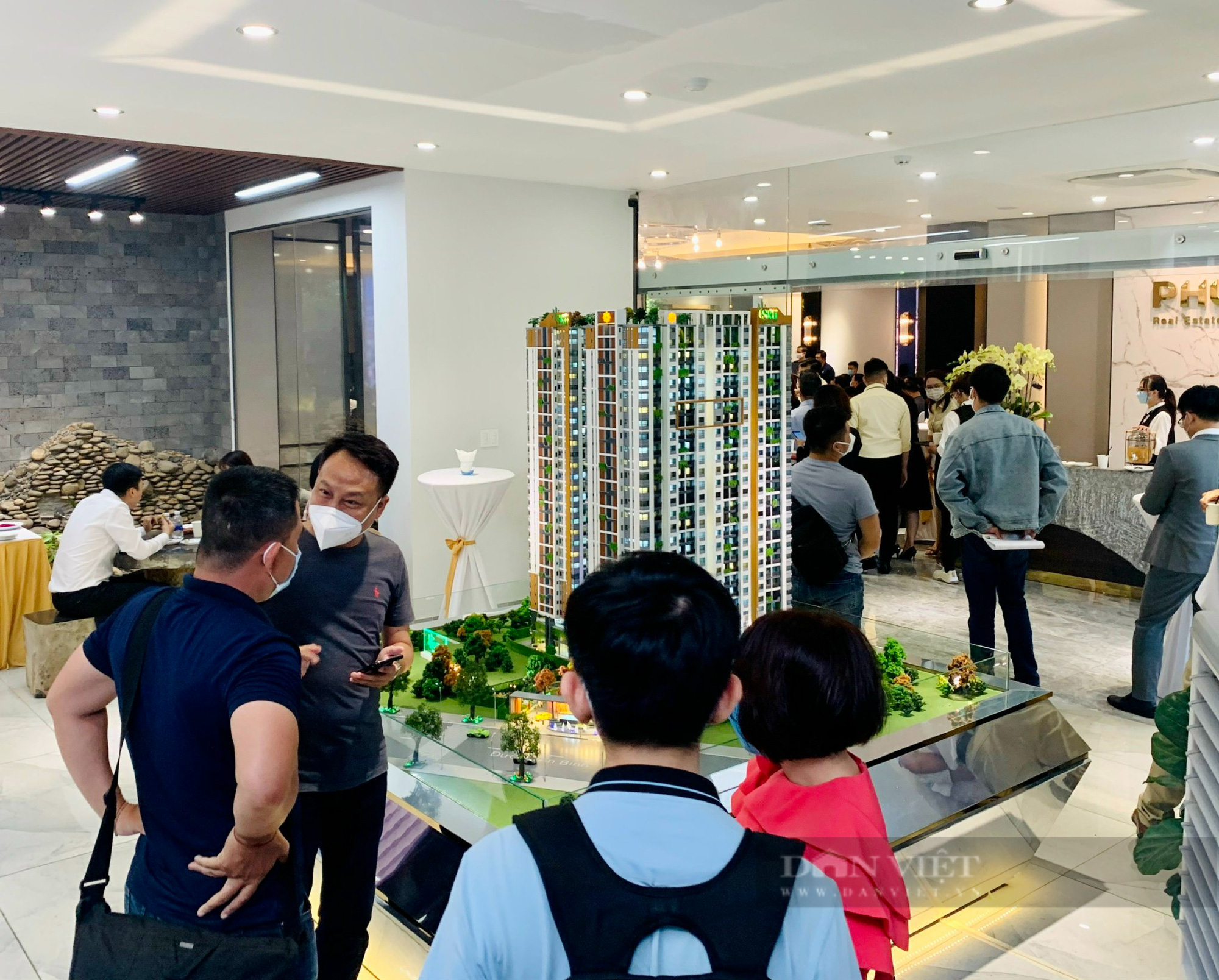 Mr. Chau said that at present, the real estate market is experiencing a lack of liquidity because many projects cannot be implemented, leading to a lack of products, while the demand of investors and home buyers is very large. It is very difficult for businesses to access credit, although the State Bank has repeatedly affirmed that there is no policy to tighten real estate credit but only strictly control credit to real estate.
Therefore, Mr. Chau said that banks and credit institutions need to create conditions for healthy real estate businesses, loyal customers of commercial banks; businesses with viable projects can access credit capital from banks. People also need access to capital to buy and build houses.
In the context of a decrease in corporate bond and credit channels in real estate, Neil MacGregor – General Director of Savills Vietnam, said that businesses need to approach other capital mobilization channels instead, such as mobilizing capital. capital from investment funds, mergers and acquisitions activities, seeking capital from joint venture projects to diversify capital sources and reduce risks for the market.
You are reading the article
Under the pressure of capital, which channels do real estate businesses look to?

at
Blogtuan.info
– Source:
danviet.vn
– Read the original article
here