Giải trí
Why do I wake up and go outside, but after having breakfast, my stomach hurts and I want to continue?
Hello doctor, every morning when I wake up, I go to the toilet once, but after having breakfast, my stomach hurts and I want to continue. Especially the days when I eat vermicelli, pho or duck eggs… I have to go 3-4 times, the stools are loose. The doctor asked me, what disease am I suffering from? And how do I get rid of this disease? (Tran Tho Trung, Xuan Truong, Nam Dinh).
Assoc. Prof. TS.BS Nguyen Duy Thang – Former Deputy Director of Agricultural Hospital, Director of Institute of Gastroenterology and Hepatobiliary Training replied:
With what you describe, it is possible that you have a problemirritable bowel syndrome aka colon spasms.
According to scientific research statistics, the human circadian clock goes as follows: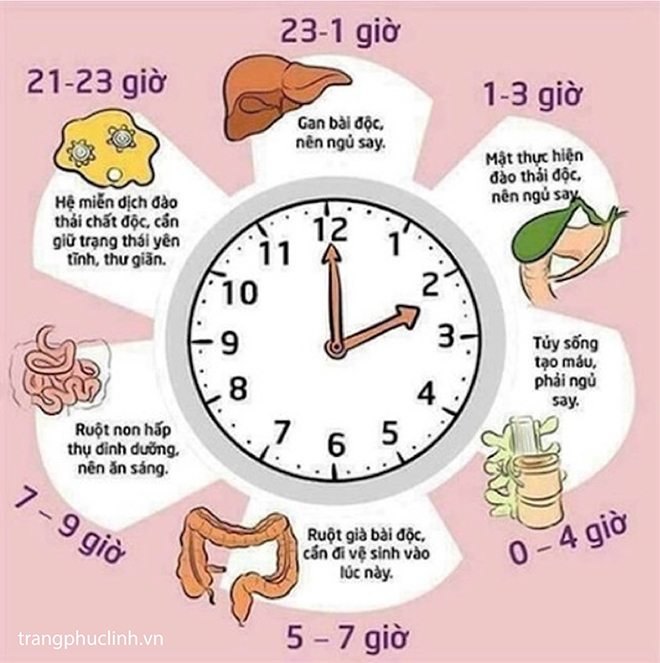 From 5am to 7am is the time when the large intestine is detoxified, so it is necessary to go to the toilet at this time
After a day and night, the stool moves through the intestines and stops here, the accumulation is large enough, waiting until the time from 5-7 am when the large intestine detoxifies will stimulate the rectum – anus to expel. So it's normal to have a bowel movement after waking up, following the body's biological clock.
However, after having breakfast, you want to have a bowel movement again, lasting for at least half a year now, it may be because the nerves in your colon are too sensitive. Science calls it irritable bowel syndrome or spastic colon.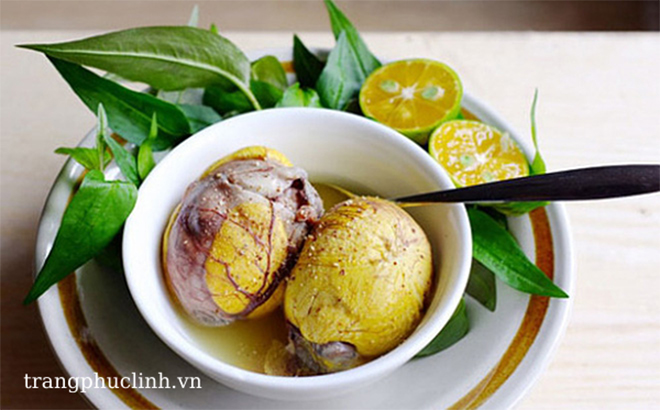 Woke up and went out, but after having breakfast, my stomach hurts again
In normal people, after eating, due to natural nerve reflexes, intestinal peristalsis will increase a little to push the stool out and then gradually decrease. But for people with irritable bowel syndrome, because the nerves in the colon are abnormally sensitive, after eating, the bowel movements increase 3 times compared to normal people. This shortens the transit time of stool in the intestinal lumen, because the water and nutrients have not been absorbed and the nutrients are squeezed out immediately, so the stool is difficult to form, liquid and alive.
Early in the morning is the time when the colon is most sensitive, so it is easy to understand why you and most people with irritable bowel syndrome are prone to having a bowel movement after breakfast. However, there are also people who get it right after meals, no matter what time of day they eat.
When experiencing such a situation, you need to limit alcohol, apply a high-fiber diet combined with reasonable exercise, avoid thinking too much or stress. In addition, you should use herbal products that have a stabilizing effect on the colon nerves. Applying this, your condition will improve.
Dear!
How to use herbs to stabilize the colon nerve?
To stabilize the colon nerve effectively, you should combine the top herbs in reducing pain, reducing flatulence, and bloating effectively such as: Bach Truc, Bach Thuoc, Bach Phuc Linh, Hoang Ba with active ingredients. endogenous chemical 5-HTP… for a period of 1-3 months.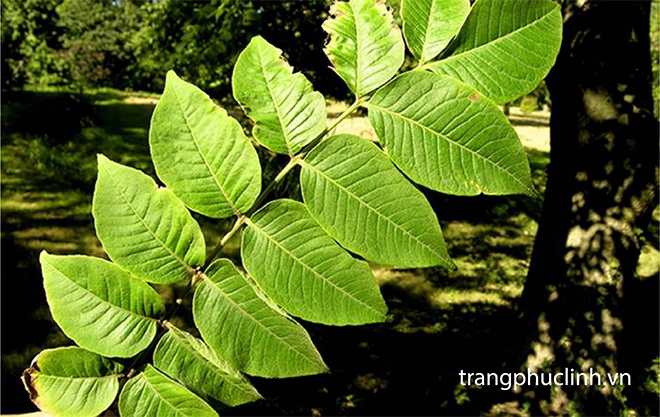 Hoang Bo – national herbal medicine to help improve colon disease
However, in modern life, it is difficult to find herbs, making these herbs into a cure is even more difficult. The method used by the ancients was to drink decoction. However, this method is no longer suitable for the hustle and bustle of today's life, because it is both time consuming and unable to control the exact dose and origin of herbs. Not to mention that boiling this decoction does not retain many of the active ingredients in the herb.
Therefore, applying between traditional medicine and proven new ingredients, Vietnamese pharmacologists have launched Trang Phuc Linh PLUS pills..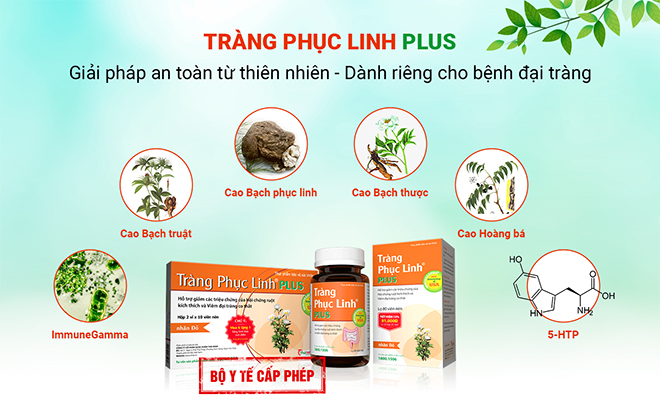 With the composition of 4 herbs Bach Truc, Bach Thuoc, Bach Phuc Linh, Hoang Ba combined with active ingredient 5-HTP, Trang Phuc Linh PLUS has been researched and evaluated by Hanoi Medical University as a new direction to effectively overcome Irritable Bowel Syndrome – Spasm colon as well as Colitis.
Who should use the Resurrection PLUS?
PLUS is effective for the following cases:
– People suffering from Irritable Bowel Syndrome, spastic colon, acute and chronic colitis
– People with long-term colon disease, symptoms recur many times
– People with digestive disorders caused by colon irritation, have symptoms such as: abdominal pain, sometimes cramping, hard lumps in the abdomen, abdominal bloating, abdominal distention, frequent bowel movements, constipation, diarrhea. ; The stools are usually small or flat, with the head and tail of snakes crushed, always feeling a sense of urgency, wanting to go out immediately, and then wanting to continue.
To confirm product quality, Trang Phuc Linh PLUS is committed to 100% refund if you do not reduce symptoms after 2 months of use. Register to participate in the commitment program at the toll-free hotline 18001506.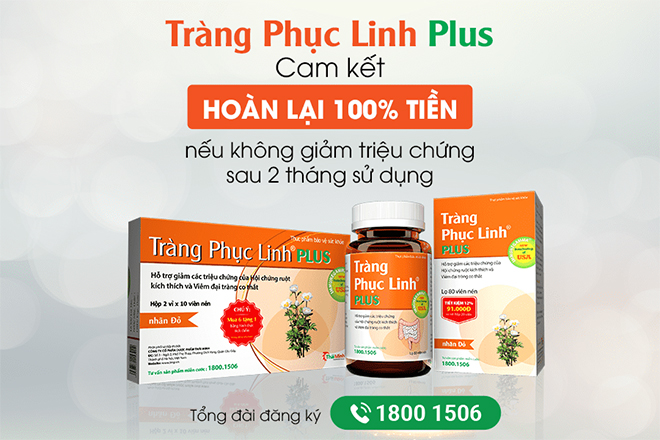 >> To find the nearest pharmacy that sells Trang Phuc Linh PLUS, please see HERE
Where to buy Linh's Costume PLUS?
Method 1:
>> Order Trang Phuc Linh PLUS, home delivery HERE
Or call the toll free hotline now 18001506 for assistance in creating orders
Method 2:
Ask to buy right Spiritual Dress PLUS (pronounced Trang Phuc Linh Pot) at more than 10,000 drugstores nationwide. To see your nearest pharmacy that sells Trang Phuc Linh PLUS, click on the orange banner below, then select the province where you live: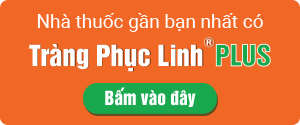 This food is not a medicine and is not a substitute for medicine
You are reading the article
Why do I wake up and go outside, but after having breakfast, my stomach hurts and I want to continue?

at
Blogtuan.info
– Source:
24h.com.vn
– Read the original article
here