Beauty & Fashion
Life Style
Young people come to braces not only for a beautiful smile, enhancing beauty but also opening up opportunities to change lives.
The desire to increase the beauty of appearance and the guarantee of economic conditions has made the demand for braces among young people more and more. In addition to aesthetics and other benefits such as improving chewing function, adjusting pronunciation… braces really open new doors to help young people change their lives.
When should braces?
Although braces help you improve the beauty of your smile and enhance the beauty of your face, not everyone is suitable for this solution. Here are 6 cases where the braces process will give the best effect:
– Crooked teeth: including teeth that are not aligned, protruding, indented or teeth that overlap, causing food to be stuck and difficult to clean.
– Sparse teeth: there is a gap between the teeth, especially the aesthetic incisors.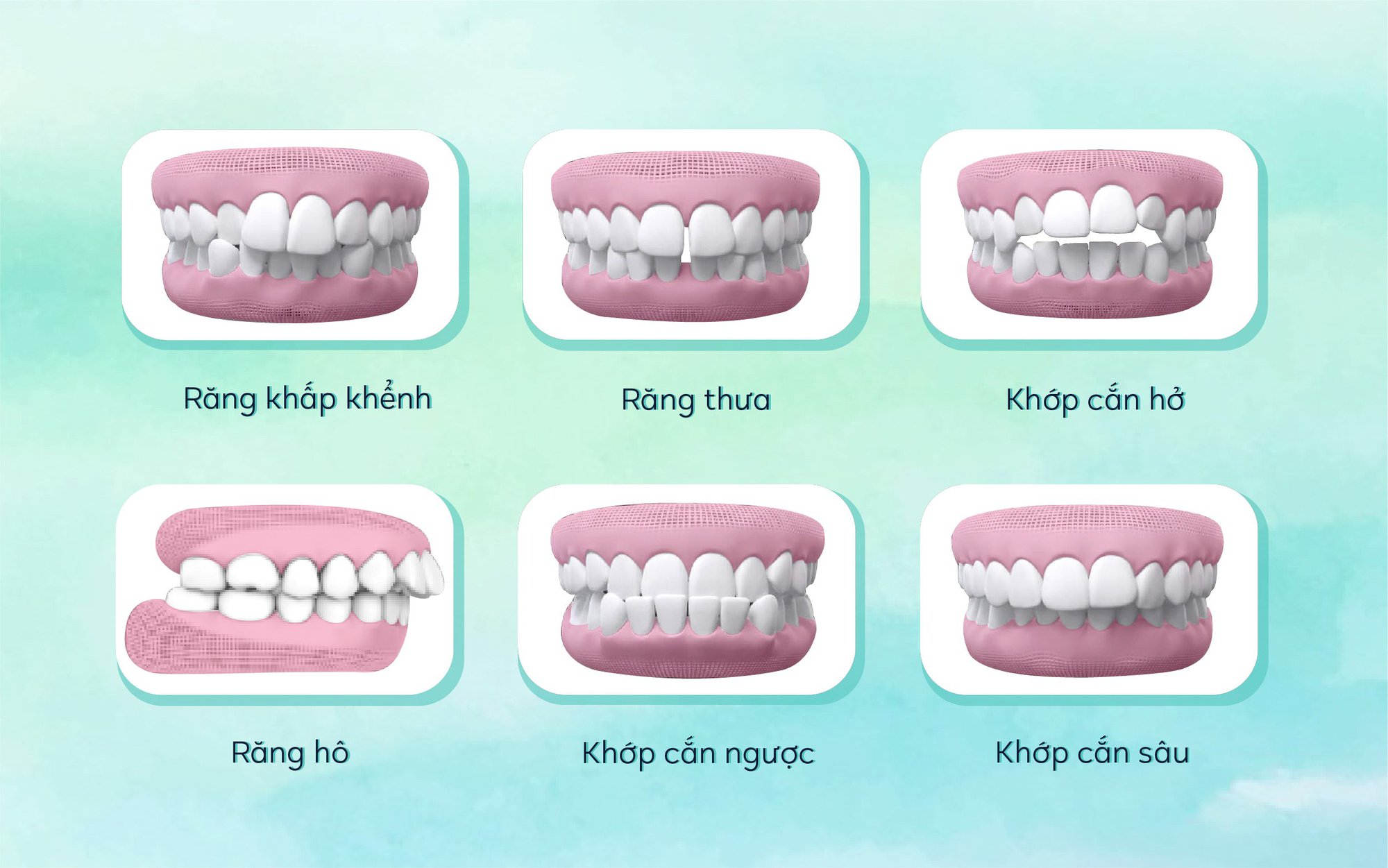 Braces are an effective solution to overcome these conditions
– Open bite: 2 jaws cannot bite each other, causing difficulty in chewing, affected pronunciation and bad breath.
– Protruding teeth, protruding eaves: the upper jaw protrudes, the lower jaw recedes, causing the feeling of broken nose, misaligned bite, even heavy protrusion causing the teeth to protrude from the lips, making it difficult to close the mouth.
– Overbite, plow face, underbite: the upper jaw recedes, the lower jaw protrudes causing the plow surface to be extremely unattractive or even lead to temporomandibular joint dysfunction (TMD).
– Deep bite: when biting the upper teeth to cover the lower teeth, your chin is significantly shortened, the face is not balanced and harmonious.
Also, braces are a long process. Therefore, you should choose dental examination addresses with highly specialized doctors, high-class equipment, quality standards, and full licenses. Brand braces products must ensure prestige, clear origin and application of modern technology.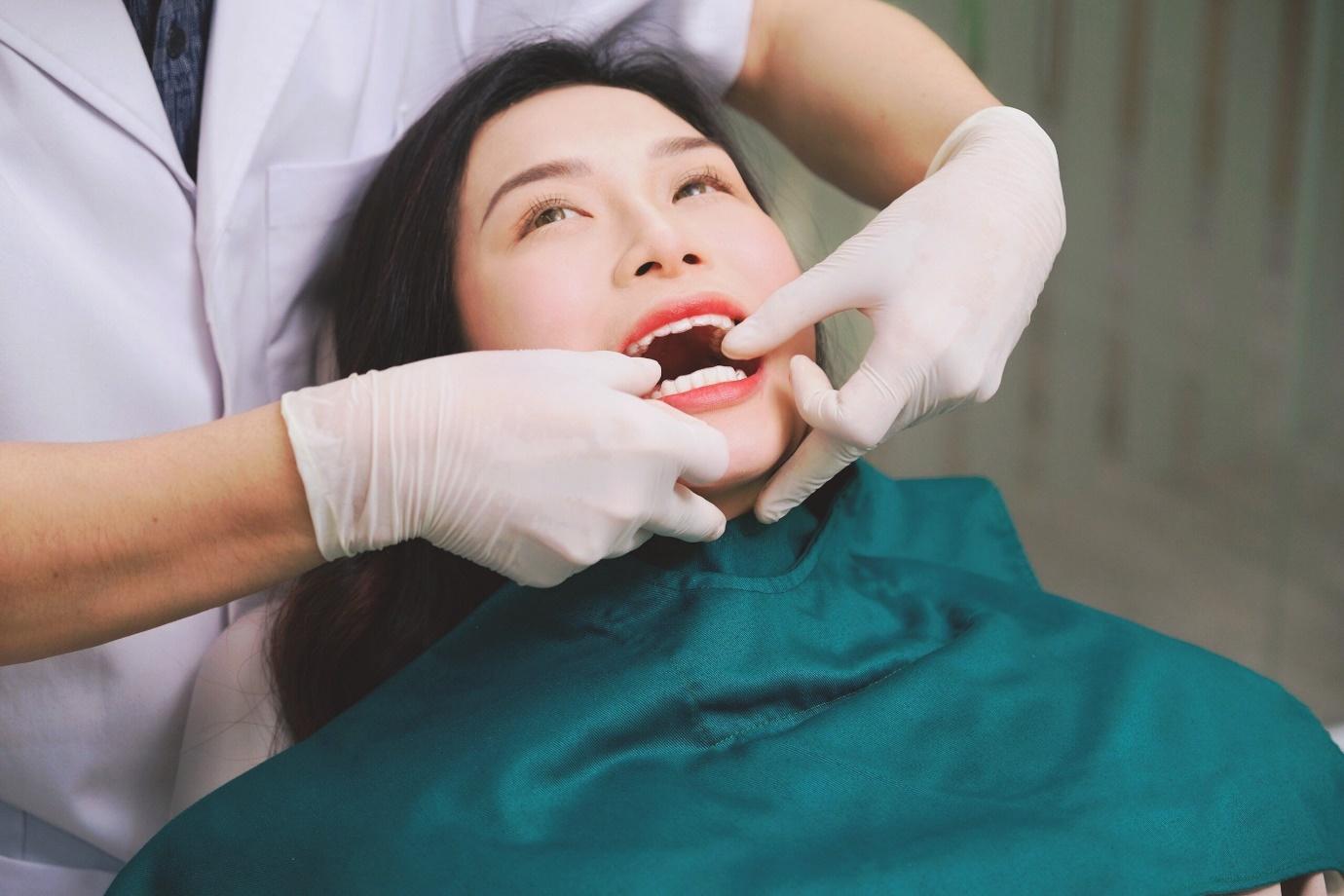 Choose a reputable brand, products of clear origin when braces
Currently, there are many different methods of braces, such as braces, ceramic braces or clear braces. You also need to learn and listen to the advice of the doctors about the method that is suitable for the condition of your teeth.
How do braces make you improve your beauty?
Khanh Huyen is a young girl in the group of 6 cases, so the braces just mentioned above. She had to live with crooked teeth, chirping for 23 years. At first, she didn't feel too affected, but when she graduated from university and went to work, Huyen understood how important her appearance was. Especially when the job often has to communicate, being on screen makes the young girl motivated to get braces immediately.
Huyen said: "I chose transparent braces and have been wearing them for 7 months. For transparent braces, many people think that the more trays the better, but thanks to ARRASMILE's expert doctor's advice, I know the truth. That's right. The number of trays is less or less important, but the material to create the tray, the way the tray is cut is an important factor that directly determines the result of tooth movement."
At first, Huyen was also afraid of pain and ugly, but thanks to the use of transparent braces ARRASMILE with Japanese technology, she was not worried at all. This aligner is designed for maximum personalization with 3-layer materials that are absolutely biocompatible, resistant to abrasion, deformation, and pain. The effect is obvious after 5 – 15 months for common conditions such as crooked, sparse teeth, …
Huyen also just went to check again. The doctor said her case progressed well, about 13 months to complete. "From the day of braces, I went to meet the customer who spoke confidently and fluently. The contract was closed a bit more." – Khanh Huyen shared.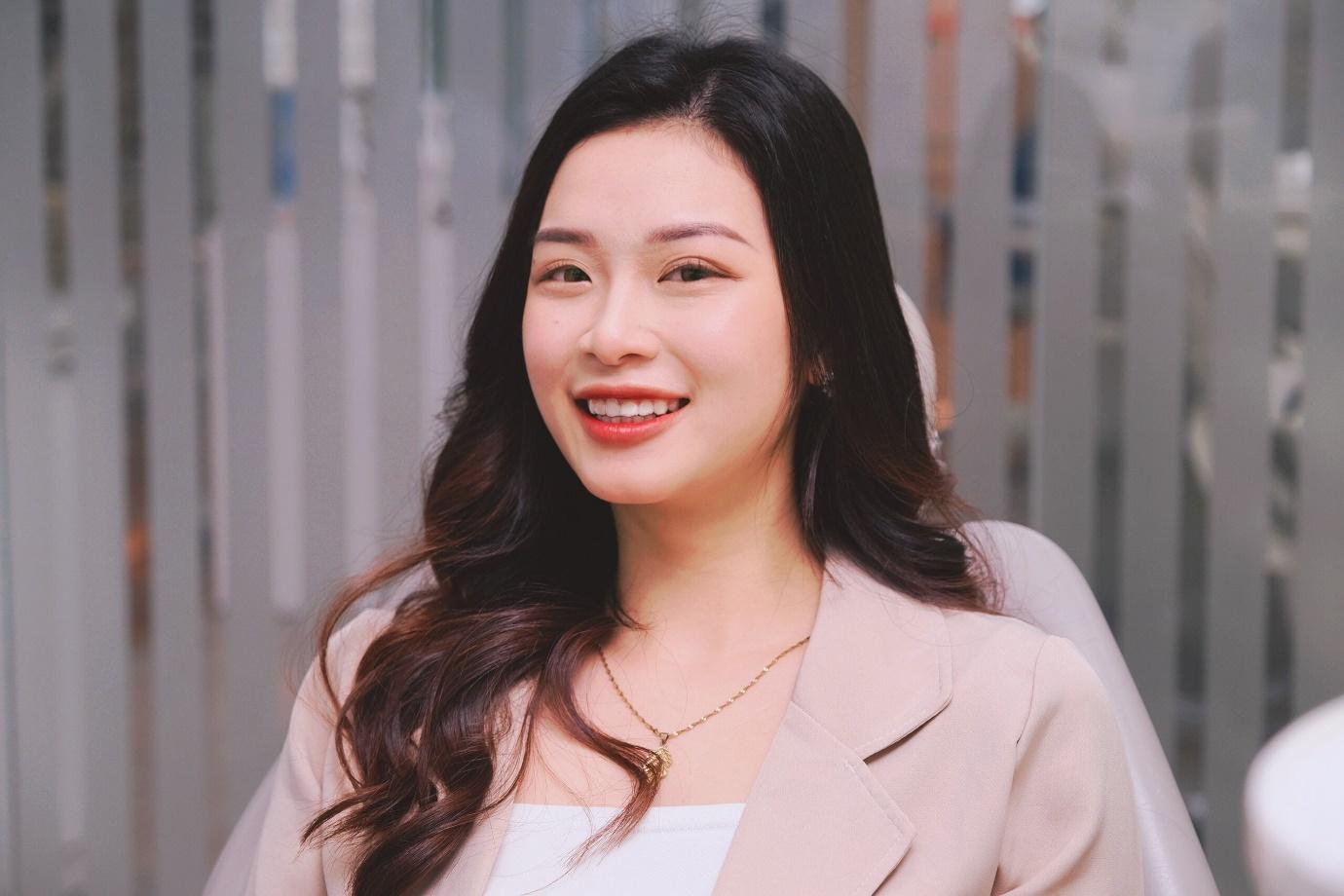 Beauty is promoted thanks to the right braces
She said that many people don't even realize that she has braces, often just complimenting how she's naturally getting prettier, her face is slimmer, her nose is higher, her chin is much more v-line. Even friends who haven't seen her for a long time think she has plastic surgery, rhinoplasty, chin cut or heart lip cut. At that time, Huyen smiled brightly to show that she was wearing braces, in her heart, she only regretted why she didn't have braces sooner.
Braces open up new opportunities
In the same situation as Khanh Huyen, Thanh Ngoc also has messy teeth and misalignment. Possessing a pretty good-looking appearance, good academic performance, tall body with 3 sexy rings, but because of bad teeth, she never won the dream bank teller position.
Because of her teeth, Ngoc's pronunciation is not standard, she smiles very badly and is not confident to communicate. Although she wanted braces but was afraid of pain, didn't want to always wear a bunch of ugly metal in her mouth, had to give up her favorite foods and go to the dentist regularly to tighten the brackets, so she kept wondering.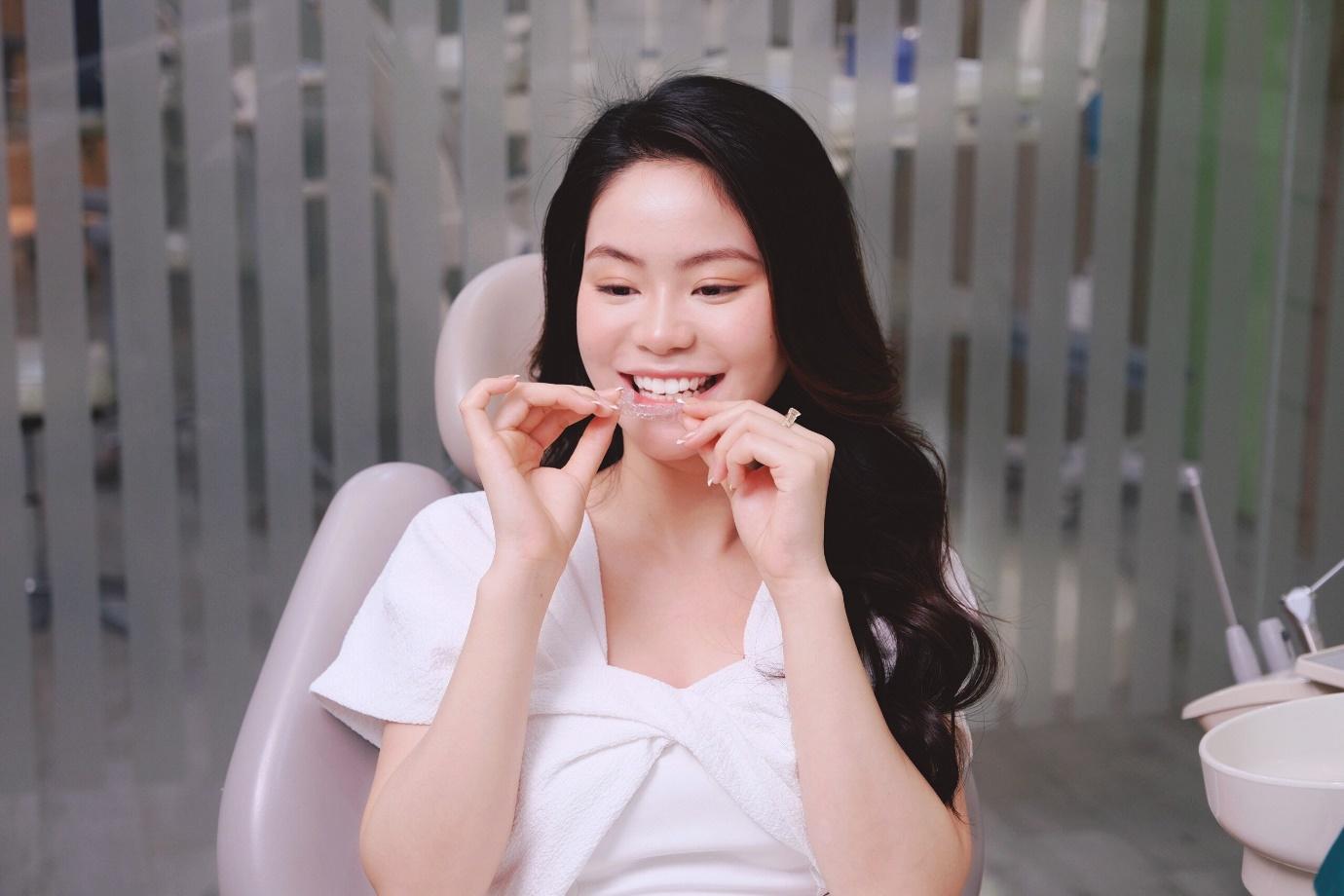 Braces open up opportunities and futures for many young people
After many times of encouragement from friends and family, Ngoc was finally determined to find her beautiful smile and perfect voice again. She decided to have clear braces to straighten her teeth and still look beautiful and painless. After consulting with many doctors at reputable dentists, Ngoc knew and decided to choose the brand of clear braces ARRASMILE because of its quality and preferential programs with reasonable costs.
ARRASMILE is a brand of transparent braces provided by SheepMedical Corporation – Japan. SheepMedical's transparent braces products account for 30% of the Japanese market with proven effectiveness from more than 100,000 customers. In addition to Vietnam, SheepMedical has been present in many countries such as the US, Singapore, Thailand, Taiwan, China, India, Philippines, Indonesia, and is highly appreciated by young people.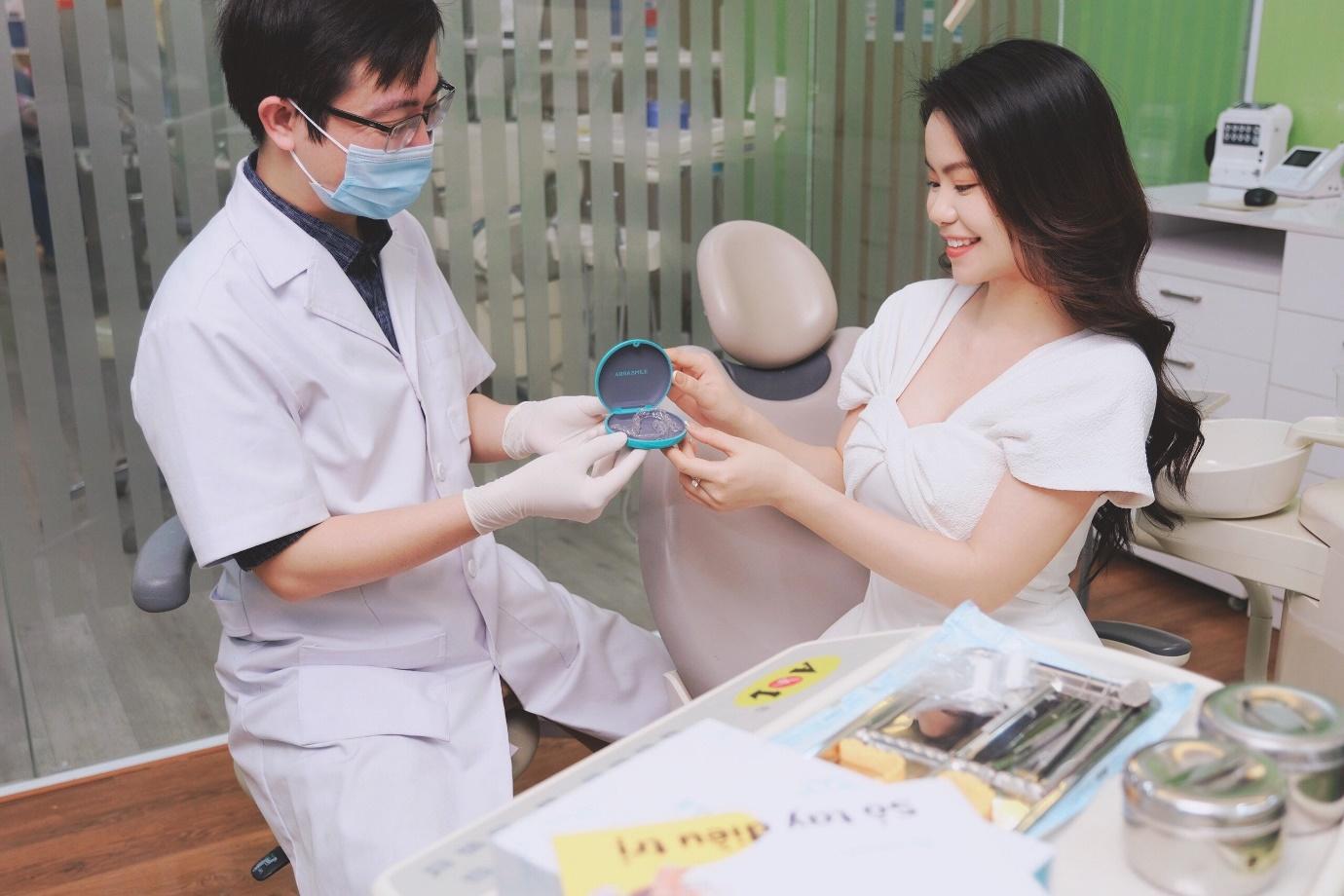 ARRASMILE – Japanese standard transparent braces brand is very popular
After 8 months of wearing the tray, the results exceeded expectations, making Ngoc extremely excited. She said: "At first the examination and consultation, the doctor said that my case is heavy, after braces will change 60-70%, I am very happy. However, I personally see the change after removing the braces at least. must be over 80%. Not only have I become more beautiful, but I have also improved my pronunciation. I have been accepted into a famous bank."
Both Huyen and Ngoc said that ARRASMILE transparent braces have really changed my smile – changed my life. The two young girls also hope that those of you who are experiencing 1 of the 6 conditions that need braces above will quickly seek help from a dentist. You can contact the consultant and make an appointment in advance via hotline 038 767 0657 or visit the website: https://arrasmile.vn/ to find out!
https://kenh14.vn/gioi-tre-tim-den-nieng-rang-khong-chi-vi-1-nu-cuoi-dep-nang-tam-nhan-sac-ma-con-mo-ra- new year
You are reading the article
Young people come to braces not only for a beautiful smile, enhancing beauty but also opening up opportunities to change lives.

at
Blogtuan.info
– Source:
Kenh14.Vn
– Read the original article
here