Giải trí
Xem ăn chơi
Back to Gia Lai to try 5 special dishes that are mouth-watering, there are dishes that are addictive and addictive
Noodles with sauce
The specialty of Gia Lai that everyone must try is the vermicelli with spices. This rustic specialty is an indispensable taste when you have the opportunity to visit mountainous lands. A bowl of vermicelli will be served with spring rolls, spring rolls, bacon, egg rolls, fried onions… and some complementary vegetables such as bean sprouts, lettuce, cucumber…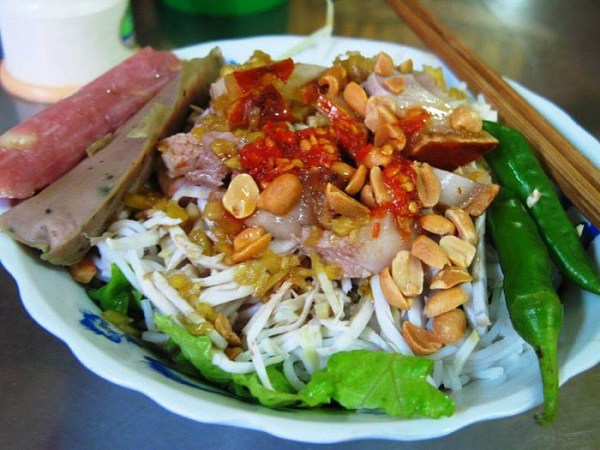 The most special is the seasoning sauce served with vermicelli. When eaten, the sauce seasoning will be mixed with lemon, garlic, and chili to help reduce the salty taste. The delicious, fragrant vermicelli with fish sauce will blow your mind!
Dry Pho (two bowls of pho)
In addition, at Gia Lai, visitors can also try another dish that is no less distinctive, namely dry pho. This dish is also known as two-bowl pho, because while enjoying it, diners are served two bowls, including noodle soup and soto soup.
Pho is made from spicy rice flour, has small fibers, is dense and smooth, when heated the noodles will become soft and chewy. Noodles should be eaten, chewy, not crushed, lumpy so that customers can easily add chocolate sauce, soy sauce or chili sauce. A bowl of dry pho is definitely incomplete without minced pork, shredded chicken, and crispy fried onions. A bowl of broth includes chicken stock, rare beef or beef tendon, corn or beef balls depending on individual taste. Vegetables served with dry pho are lettuce, basil and bean sprouts.
When enjoying dry pho, you will actively reduce the seasoning to taste. Taking the pho chopsticks to put in your mouth, you will feel the sweetness of the chewy noodles, the rich aroma of soy sauce, the crunch of the bean sprouts and the sweetness of the broth.
Pleiku Coffee
Gia Lai has a large basalt plateau terrain, so it is very suitable for the development of industrial crops such as coffee, pepper, etc. It is the main source of coffee for the whole country. The coffee here is very clean and fresh. Traveling to Gia Lai, you will smell the fragrant aroma of coffee flowers that fly and blend with every gust of wind.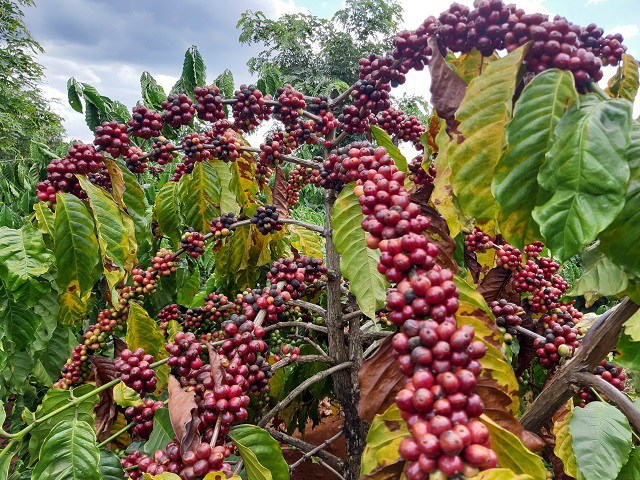 The aroma of the coffee is fragrant, the black coffee is bitter in taste, numb on the tip of the tongue, but when you slap your mouth, you will feel a sweet taste in your throat. Here you can choose a delicious coffee bag to take home as a souvenir.
Rotten Crab Noodles
This is a very special dish, those who don't know how to eat when they smell it will have a strange feeling. But once you know how to eat it, it becomes an unforgettable dish. To get a delicious bowl of rotten crab vermicelli, the makers worked really hard to make this dish.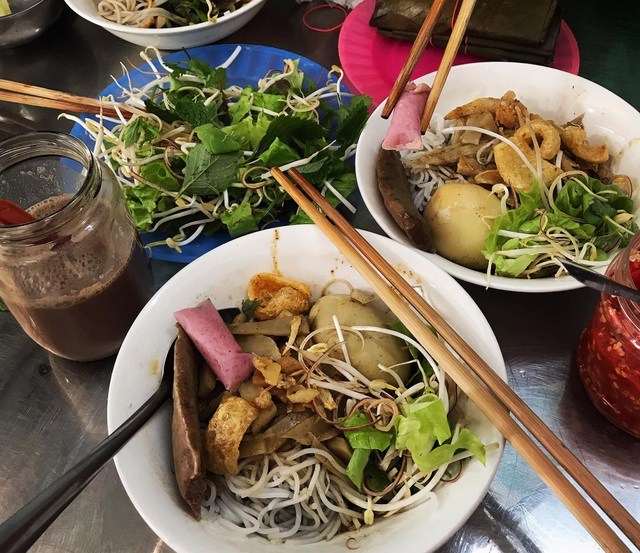 The ingredients for making rotten crab vermicelli are very diverse: crab, vermicelli, bacon, bamboo shoots, spring rolls or spring rolls, crispy pork skin, shrimp puff pastry, chili seasoning, chili seasoning, complementary vegetables such as: price, banana, lettuce, sage, marjoram, herbs… Crab is an essential and main ingredient of this dish, so sellers often choose crabs with great care. According to the community's experience, in the rainy season there will be more crabs, and the crab meat will be sweeter and more chewy than in the dry season.
The rotten crab vermicelli is quite picky because of its distinctive taste. Not everyone can stand the strong smell of pure fish sauce and fermented crab juice. The crab vermicelli has the salty taste of fish sauce, the vegetable aroma, the strong signature taste of the vermicelli, the spicy taste of chili, the crunchy sound of pork skin… all combine to create a very interesting and delicious dish. .
Wine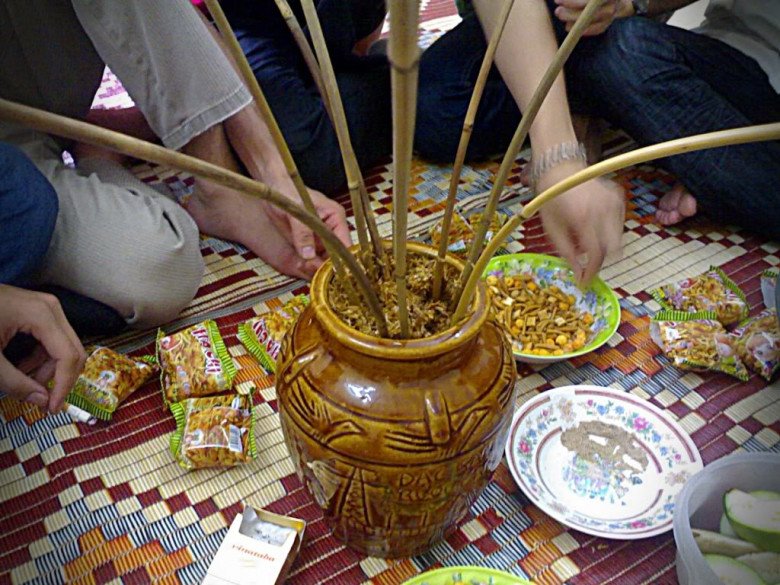 The Gia Lai specialty that cannot be overlooked in the mountains of the Central Highlands or Gia Lai is the canned wine. Famous delicious drink. The wine will be brewed, cooked with glutinous rice over large, round, delicious and very fragrant rice. Wine has a nice smell, just smell it and feel drunk, wine should be kept in porcelain pots and jars. When drinking, don't pour it into a cup like other wines, but drink from a wicker tube. A jar of wine that is brought out will have many stems in it, many people will drink from the same jar. It is an indispensable wine in a holiday here.
You are reading the article
Back to Gia Lai to try 5 special dishes that are mouth-watering, there are dishes that are addictive and addictive
at Blogtuan.info – Source: Eva.vn – Read the original article here