Baby Boo was abused but not protested. The group lives and performs in harsh conditions, owes electricity and water bills.
On March 19, Top Star News and a series of Korean media reported on the fate of girl group Baby Boo. Korean media call Baby Boo a slave group and even member Da Yul admits it.
"The name 'slave band' sounds sad, but there's no better word to describe our situation at the time.", Da Yul confided in the program "Recent Olympiad" recently aired.
Unlucky career, constantly changing lineups
Baby Boo is a girl group under Hyunda entertainment company. The group debuted with a 4-member lineup of Soli, Shine, Daon, and Chaei on June 5, 2015 with the same song. Boo Boo Boo.
Debuted at the same time, but while TWICE, Oh My Girl, GFriend… were famous, Baby Boo was still an unknown group. The group's first MV that pursues the cute and sweet style is quite popular at Korean pop at that time but also only achieved 60,000 views after about 7 years.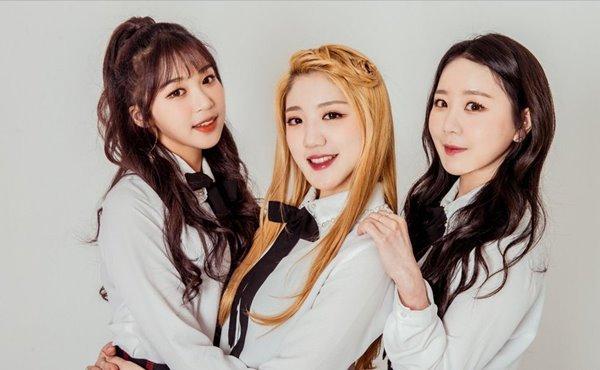 Baby Boo changed members many times.
Also because of many years of trouble, Baby Boo constantly changed the lineup. In early 2016, just a few months after their debut, Soli and Chaei decided to leave the group. A few months later, Jiyouni was added to the group and Baby Boo once again promoted with a 4-member lineup.
In December 2016, the group added a 5th member named Sehee. However, the new members did not stick with Baby Boo for a long time. In February 2017, Jiyouni and Sehee decided to leave the group as well as the management company.
Since then, the team's lineup has been constantly changing. In the last promotion before disbanding was Ring-Ring-Ring in 2019, only Shine was the member who debuted with Baby Boo from day one.
In 2020, Shine, Ha One, and Hyo Kyung confirmed they had left Baby Boo. The group disbanded without any official announcement. Up to the day of disbandment, there were 11 members who joined and then left Baby Boo.
Performing at 500 events but not getting paid
During their career, the group became known only in 2019 when it was mentioned on the show True Story Exploration Team of MBC. This is also the program that calls Baby Boo a "slave group". Since then, this name has been associated with the group.
In the MBC program, Daon and Dayool spoke up to fight for justice. Kim Jae Kyung (stage name Daon, born in 1994) debuted with Baby Boo in 2015 and Da Yul (stage name Dabin, born in 1997).
The two singers said they had to perform at all different events, including local festivals, sports competitions, military zones, etc. The two members withdrew from the group in August 2018 and they explained why. by in the program.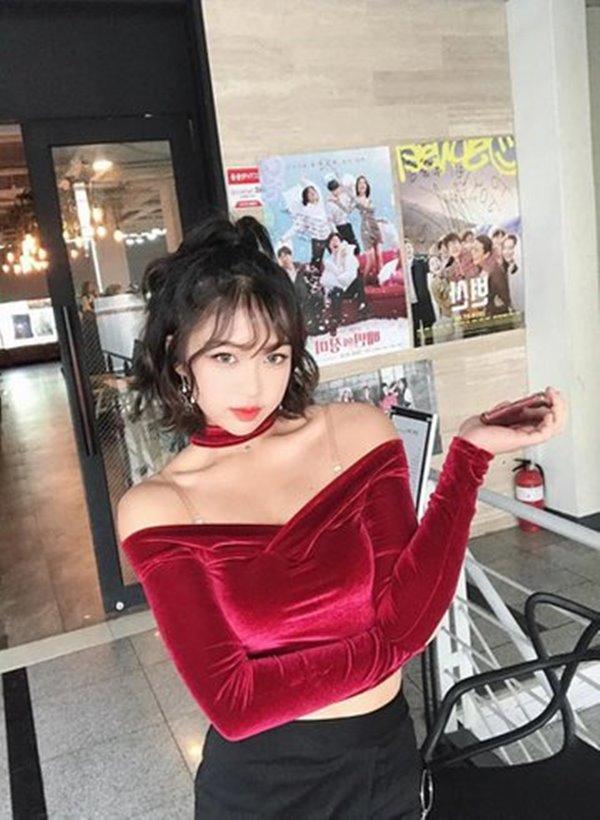 Da Yul reveals Baby Boo's poor living conditions.
"We performed at 500+ events over the course of 3 to 4 years, but didn't get paid even once, so we left. I thought: 'We're working hard, why is life still so hard?'", Daon confided.
The members shared their bad living conditions on the show. They live in a basement apartment, where electricity and water bills are often not paid. "We had to go to an event but there was no hot water to use. So we had to go to the nearby barber shop and ask if we could wash our hair there once,' explained Dao.
Because the rent and utilities are often late, the group always pack their belongings in case they are evicted at any time.
Not only have they never received a salary, they also have to pay for vocal lessons, choreography, stage costumes, gym fees and even weight loss and photo editing costs. They use money from their parents to pay these fees.
True Story Expedition spoke to representatives of events that Baby Boo performed. The source revealed that Hyunda's agency received 4 million won in cash for the two concerts. Another source said they gave the company 1 million won.
Daon and Da Yul haven't been able to do anything for months since they left the group. Meanwhile, the head of the company replaced them with new members and continued to send the group to events to perform. Daon and Da Yul said: "We are afraid and want this contract to end quickly".
They go to a lawyer to review the contract. However, the lawyer explained that the most serious problem was that the contract the two singers signed with the management company had no term. That is, the length of their exclusive contract is not clear.
An additional document states that their contract term extends to five years after the release of an album with two or more songs. They have played many productions but it is worth mentioning that each album has only one song. The lawyer described this as an unfair contract and suggested that the two former Baby Boo members could end it through a lawsuit.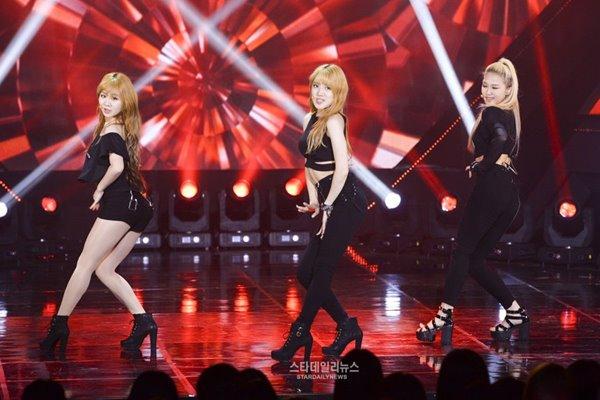 Performing at hundreds of events, but Baby Boo doesn't get paid.
Along with the show's production team, Daon and Da Yul found the head of the company and asked him to terminate the contract. He got angry and shouted, sending them away.
"You can't ruin our lives like this. We have been with him since he was 19 and 21 years old. You can't do this", Daon and Da Yul sadly told the company executive. But in response they were scolded.
On March 19, information surrounding Baby Boo and Da Yul continued to become the focus of attention in Korea. The singer revealed more hidden corners during her activities with Baby Boo.
According to Da Yul, while Baby Boo was still active, the members were sexually abused by fans and event organizers themselves, but the management company forbade them to protest.
"When the event staff comes to take pictures, they will touch our thighs, buttocks or kiss us. Some fans purposely took pictures under our skirts. The company CEO asked us not to shake their hands because they are the ones who can take us to other events in the future.", Da Yul said.
The public felt sad when listening to Da Yul's sharing. They think that Baby Boo is just one of many groups that are being taken advantage of by the management company in Korea. Before Baby Boo, many groups also revealed that their management companies didn't pay them or forced them to continue with officials in the world. entertainthe media.
According to Zing
You are reading the article
Slave group in Kpop

at
Blogtuan.info
– Source:
2sao.vn
– Read the original article
here