Every divorce has hidden corners that only insiders know. However, as a public figure, the civilized post-breakup behavior still makes the audience respect.
Hoa Minzy: Breaking up, still protecting each other
After 5 years of a passionate relationship, the recent news that Hoa Minzy and young master Minh Hai broke up made the public surprised and couldn't help but regret. During their time together, every moment Hoa Minzy and Minh Hai show their affection for each other makes many people wish and admire the love they both have.
As soon as the breakup rumors arose, Hoa Minzy had a revelation about the end of her love affair with Minh Hai. However, neither the singer nor the businessman talked about the reason for the divorce. However, both still insist that the happiness in the past is real and always cherish the good memories when they were still warm. In particular, the love result of Hoa Minzy and her young master's boyfriend, baby Bo, has always been loved and cared for by the couple with all her heart.
Being a celebrity, having children and bearing the name of Minh Hai's girlfriend for 5 years, Hoa Minzy clearly understands what Minh Hai will have to face when the divorce information is made public. That's why she constantly has messages to netizens and fans, asking everyone not to do anything that affects Minh Hai's life. This beautiful act of Hoa Minzy is therefore also respected by the audience and fans because of the civilized behavior for the old people.
Ha Ho: Cuong Do La called to congratulate the pregnancy with twins
After the divorce, both Ha Ho and Cuong Do La built their own happy families. In particular, in 2020, while Ha Ho and Kim Ly welcomed the birth of two children, Leon and Lisa, Dam Thu Trang and Cuong Do La also welcomed the new member, daughter Suchin. Although very limited reminding and interacting with each other on social networks, Ha Ho still maintains a very good relationship with the old person.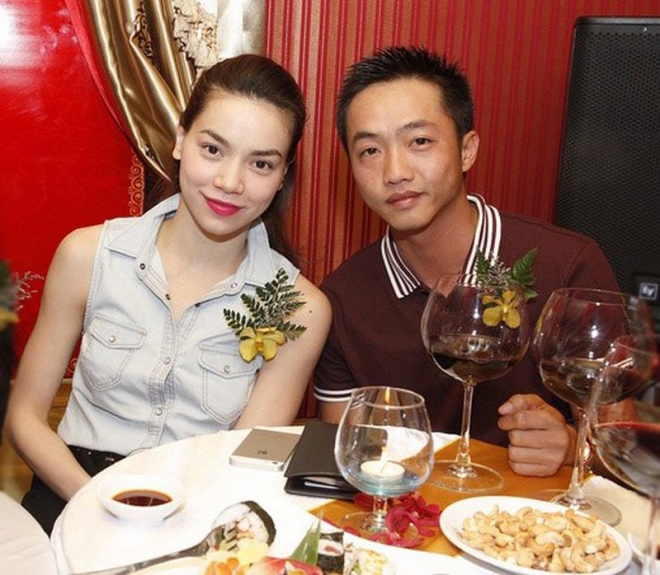 The evidence is that a segment in Ha Ho's documentary made the public understand her good relationship with Cuong Do La. The singer publicized the moment when Cuong Do La called to congratulate her when she was pregnant with twins. At the beginning of the call to Subeo, Cuong Do La asked: "Where is Dad's gold? Living with Ha's mother?", the boy immediately replied: "I am with Ha's mother". Right after that, Cuong Do La asked his son to give Ha Ho the phone, laughing and saying aloud: "Congratulations to Ha's mother, twins", causing the entertainment queen to laugh awkwardly.
Not only that, Cuong Do La and Ha Ho also freely inquired about the health and sex of the soon-to-be-born babies. After the divorce, the couple continued to be companions to take care of Subeo.
Le Phuong: Congratulations to Quy Binh with his wife
Le Phuong and Quy Binh are also one of the few couples who keep a good relationship after breaking up. When his ex-lover held a wedding with his business girlfriend at a luxury hotel in Ho Chi Minh City, despite his absence, Le Phuong made a move to attract Quy Binh's attention.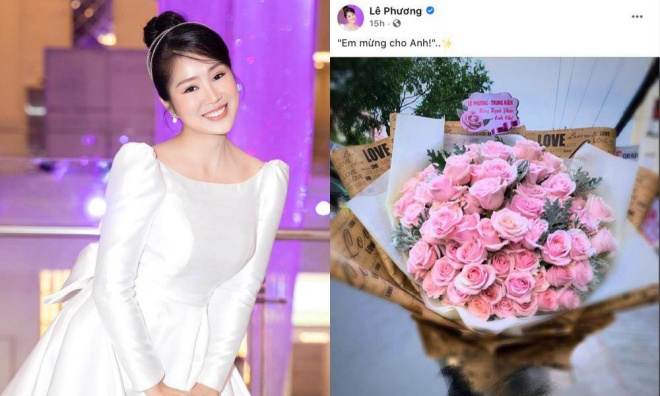 Specifically, on her personal page, the actress shared a picture of a bouquet of fresh flowers with the caption, "I'm happy for you…". Although it is not clear who this bouquet was sent to, fans think that this is a gift from Le Phuong to celebrate Quy Binh's happiness.
Before that, at Le Phuong's wedding, Quy Binh was also present to bless. Even he was the one who "pushed the boat" for Le Phuong and Trung Kien (the actress's current husband) to come together.
MC Thao Van: Become a confidant of Justice
After the divorce, the relationship between People's Artist Cong Ly and MC Thao Van always makes the audience admire because of the civilized attitude they have towards each other. In June 2019, Thao Van shared a story that Cong Ly and her son secretly prepared a special gift. The male artist appeared as a waitress to give a special gift to his ex-wife.
Besides, the presence of her ex-husband's parents made Thao Van unable to hide her emotions. She once shared: "I have never failed to be friends with my husband. We have always been friends, never for a minute were we enemies."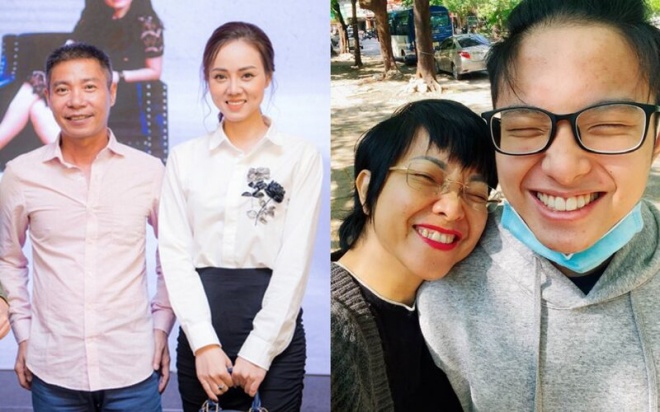 When People's Artist Cong Ly posted a card sent to her by her step-son with Thao Van on the occasion of his third marriage, the female MC publicly messaged: "First of all. Congratulations, dad Titus." In response, Cong Ly also humorously "criticized" his son's bad handwriting and Thao Van added: "This is inherited from my father".
Shares of both are interested in the online community. Many people can't help but admire their civilized behavior even though everyone has gone their separate ways.
Quang Minh: Still says Hong Dao is an important person
The 24-year marriage between artists Hong Dao and Quang Minh ended, causing many viewers to regret. Over 2 decades of working together, they built a home with 2 beautiful daughters. Despite their separate ways, the couple still holds the responsibility of raising two daughters, Sophia Minh Chau and Vicky Phuong Van, both in adulthood.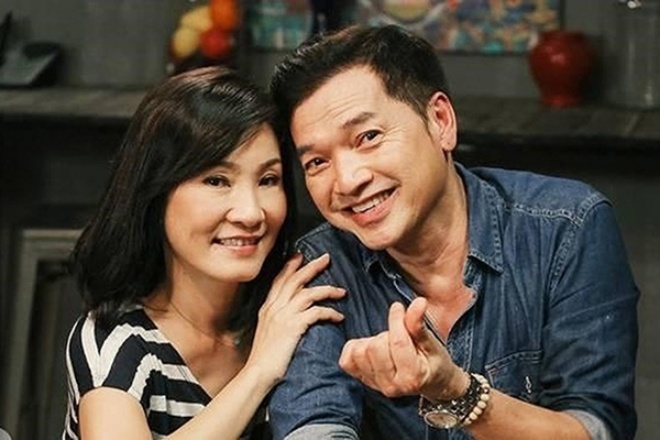 It is respectable that without a fight or a fight, the two still do artistic activities together. In September 2021, Quang Minh still gave good wishes to Hong Dao on her birthday, even though the two had been divorced for two years.
You are reading the article
Out of love to become relatives and contemporaries!

at
Blogtuan.info
– Source:
Eva.vn
– Read the original article
here