Giải trí
2 wives make Viet Anh "work hard": In real life, he is the CEO of a million-dollar company, in a villa of 50 billion
The new movie beauties on VTV attract attention to their private life.
The series "Are you a man?", "Ex-husband, ex-wife, ex-lover" attract attention with strange titles, interesting content, and a lot of drama when revolving around complicated love relationships. – family. In addition to Viet Anh and Chi Nhan, "Ex-husband, ex-wife, ex-lover" also gathers a series of beautiful faces on VTV's screen. In particular, the two wives of Viet Anh in the film, La Thanh Huyen and Thuy Hang, are both beautiful businessmen in real life.
1. La Thanh Huyen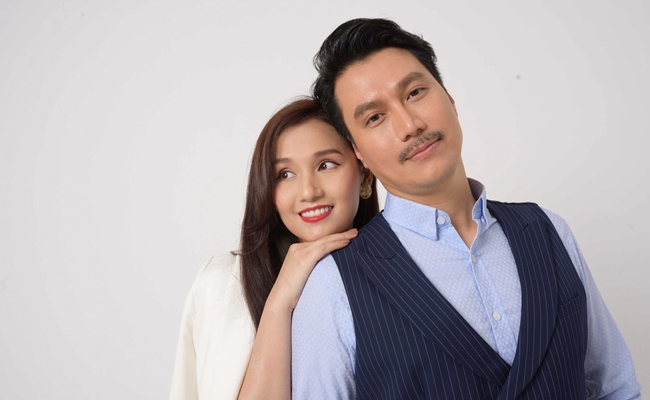 La Thanh Huyen and Viet Anh as husband and wife in "Ex-husband, ex-wife, ex-lover"
After 2 years from the role of Tue Lam in "Love and ambition", La Thanh Huyen reappeared on the Vietnamese screen as the female lead Cam Giang – Vietnamese "second wife" (played by Viet Anh) in "Ex-husband", ex-wife, ex-lover". Not appearing with a dense frequency on the screen, but La Thanh Huyen is still noticed by the audience thanks to her natural acting in hot movies.
Off the screen, La Thanh Huyen is a successful and wealthy businesswoman. The mother of one child is currently the owner of a clean food supermarket chain with 9 establishments in Hanoi, the chairman of a famous jewelry company, with an investment of more than 2 million dollars (about 51 billion dong).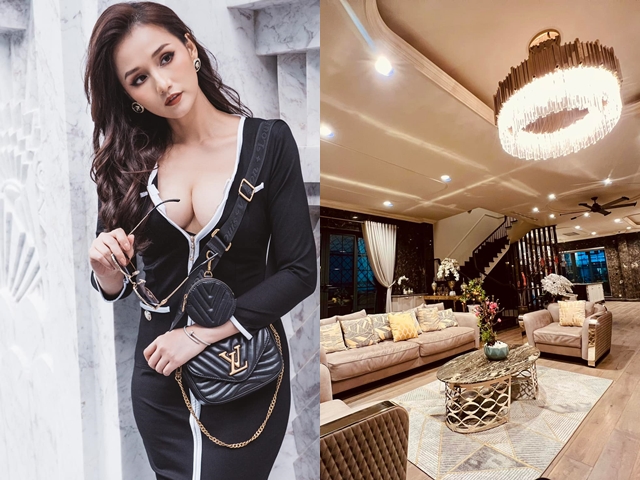 La Thanh Huyen shows her ability to do business, manage family affairs and art activities
In addition to brand names, La Thanh Huyen also has a passion for diamonds. She often wears expensive jewelry to events and makes props for movies. The actress's family is currently living in a luxury villa costing about 2 million dollars (about 48 billion), with an area of ​​450m2 and 120m2 of garden in the center of Hanoi.
On her personal Facebook page, she often posts photos of traveling and relaxing with her family. Despite being busy, the actress still takes time to take care of herself, exercise, take care of her skin, etc. to help maintain her youthful and attractive beauty at the age of 37.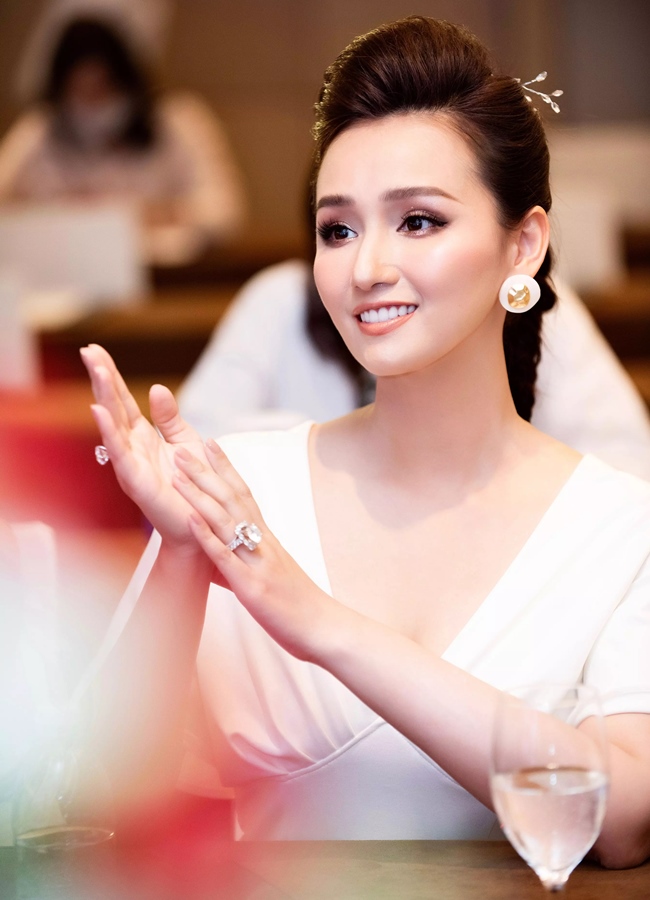 La Thanh Huyen wears two large diamond rings, one is priced at 3.5 billion VND, the other is priced at 7 billion VND at the press conference "Ex-husband, ex-wife, ex-lover"
2. Do Thuy Hang
After the role of a doctor in "Warm Fire", Thuy Hang continued to broadcast on VTV as Lam – ex-wife of Viet (Viet Anh) in "Ex-husband, ex-wife, ex-lover". Lam is sharp on the outside, liberal and indifferent to life, but inside is still a woman who is afraid of disadvantage, jealous in love affairs.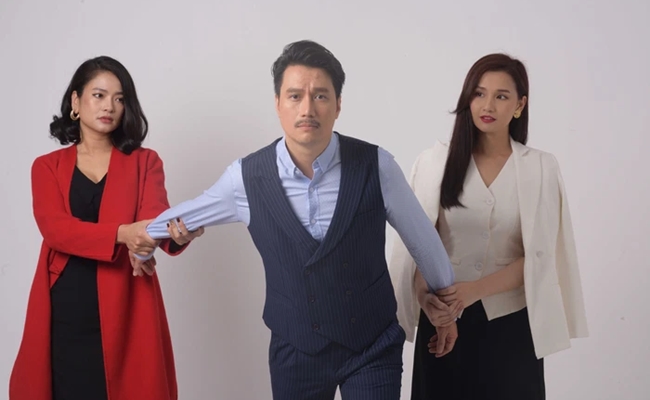 The love triangle between Thuy Hang and Viet Anh, La Thanh Huyen in the movie
Not acting, business is Thuy Hang's number 1 passion. She is currently the CEO of a large company, the owner of two famous golf toy stores in Hanoi. Being both a mother of two children and doing business in real life, Thuy Hang is considered a person of personality, strong and independent. The actress's husband is a Japanese businessman, working abroad, while she is in Vietnam doing both business and raising two young children.
Originally only watching movies is just a "walk" and likes to be noisy, so in recent years Thuy Hang has rarely appeared on the screen, only the roles she really liked did she accept.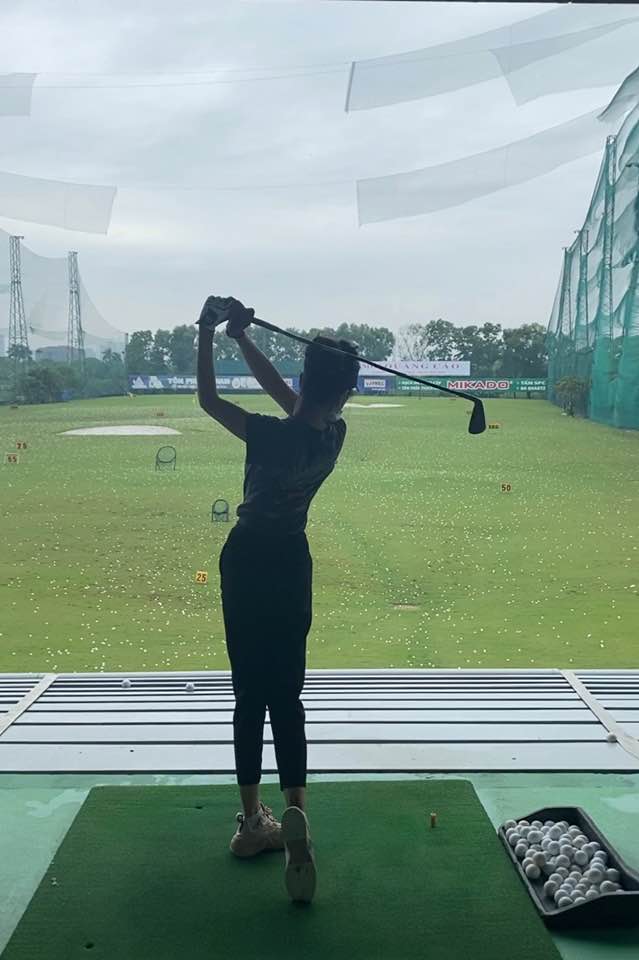 Thuy Hang shows off her figure on the golf course
U40, Thuy Hang looks very young with a slim body, stylish dress personality. On her personal page, the actress often shows off her image with a sexy and seductive style that exudes the strong look of a successful businesswoman.
Young appearance, personality of "Vietnamese wife"
Besides working time, Thuy Hang often takes her two children to play and take care of them.
3. Quynh Nga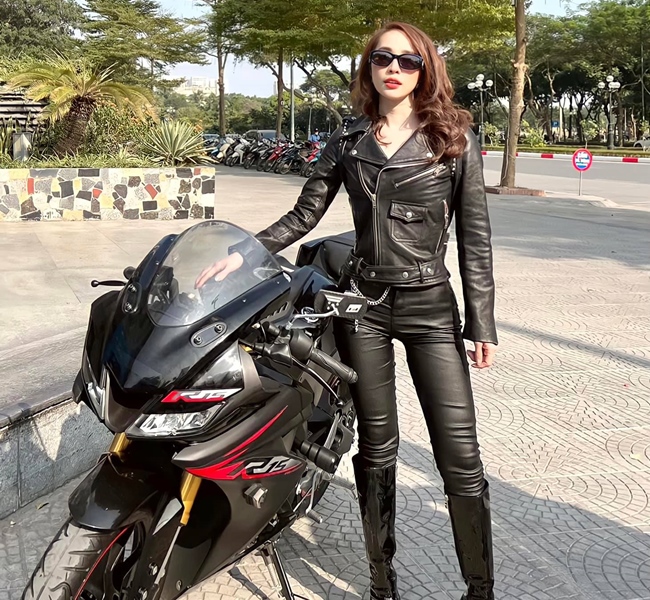 Quynh Nga in "Ex-husband, ex-wife, ex-lover"
Consecutive roles such as: Tu Ba in "Life and Death", the third in "Go home, children", "Ex-husband, ex-wife, ex-lover" marked her turning point "Crocodile King". when playing the role of "big sister" Minh Minh – a strong, personality girl. In real life, Quynh Nga is considered one of the beauties who own the most "fiery" body and beauty in Vbiz. It is the result of only training, keeping a scientific diet.
In addition to acting, Quynh Nga also encroached on business. She runs an online business and is the co-founder of a company specializing in creating and performing arts.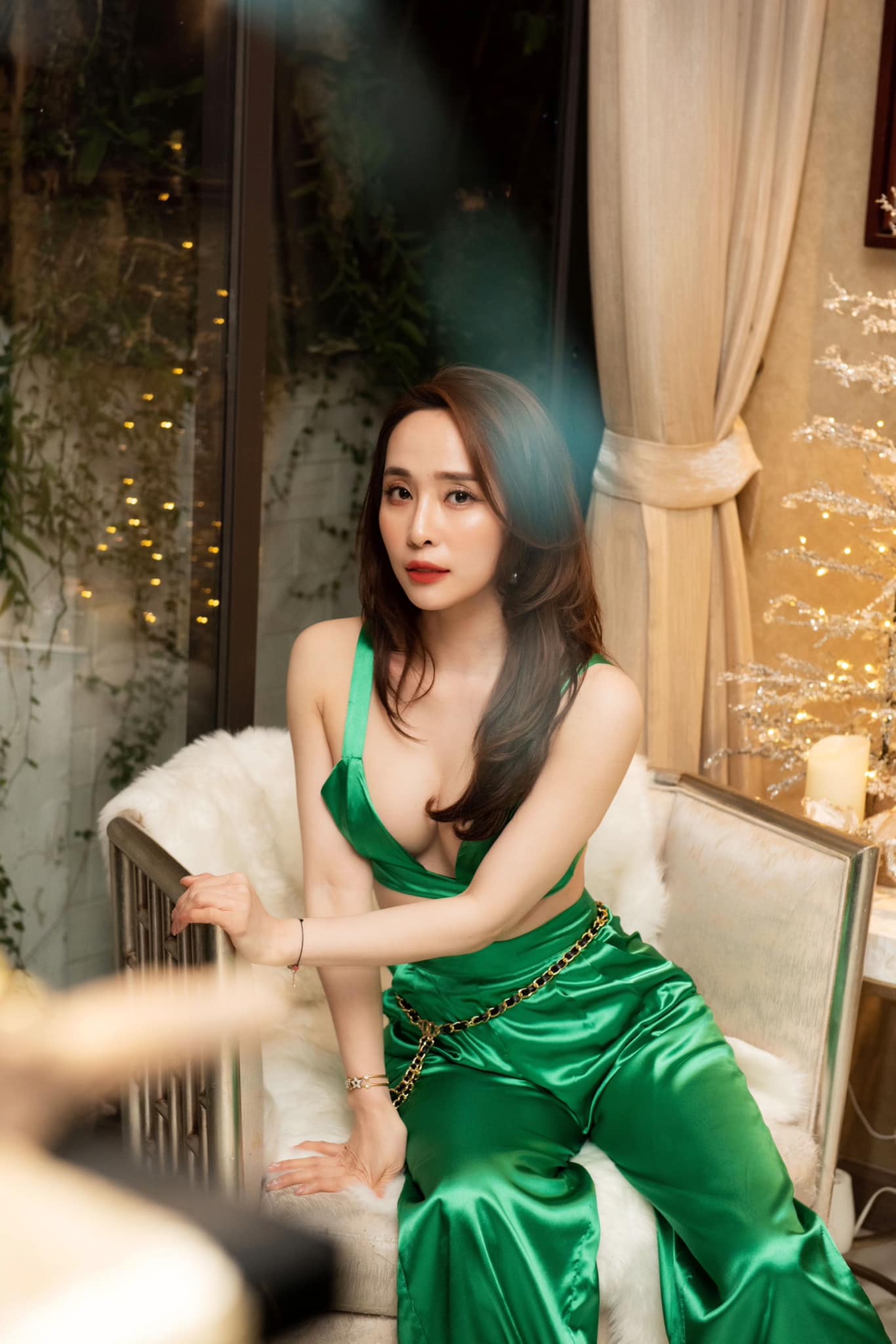 Quynh Nga has a sexy and seductive body
You are reading the article
2 wives make Viet Anh "work hard": In real life, he is the CEO of a million-dollar company, in a villa of 50 billion

at
Blogtuan.info
– Source:
24h.com.vn
– Read the original article
here