Ứng dụng
Artificial intelligence prevents the risk of shooting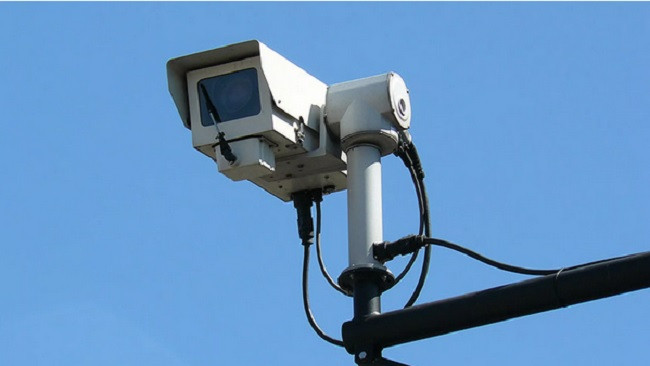 According to Sputnik, the new technology of Actuate AI can be used on the basis of available data from surveillance cameras and does not need to install any other hardware systems. The encrypted images are sent to the company's servers, and Actuate AI's algorithms analyze and look for potential threats before sending it to the company's normal security process.
Unlike other AI security solutions, Actuate's technology does not use facial recognition, biometric data, or personal identification numbers. Instead, the algorithm looks for items, like guns, or people with suspicious behavior like loitering in a parking lot after hours. Actuate can give security guards early warning of a threat.
In a demo at Fox5 New York, CEO and founder Sonny At demonstrated the company's new system capable of instantly identifying a firearm and sending an alert to the team. security. The technology then points to the threat and leaves it to the security team on duty to decide if the threat is real or just a false alarm.
A former Marine, At said he started the initiative after the mass shootings in Las Vegas in 2017. He asked police what could help prevent these tragic incidents. and get the same answer. "Their common wish is for security cameras to automatically identify threats," Tai said.
Actuate says its system is up to 95 percent accurate and can be used in schools, construction sites, hospitals, shopping malls, and public bus and train stations.
According to Everytown's research, since 2009 there have been 273 mass shootings in the US, killing 1.52 people and injuring 980 others.
In April, a gunman opened fire at a New York City subway station, leaving 10 people shot and dozens more injured. It took more than a day for the police to find the suspect. The incident prompted New York City Mayor Eric Adams to promote the idea of ​​gun detection technology installed in subway stations across the city. He is also proposing another system that could identify dangerous objects like metal detectors at airports.
However, analysts say these systems are prone to false alarms and are not suitable for high-traffic areas such as subway stations. Mr. Peter Evans, CEO of Patriot One Technologies, said that if deployed, passengers may miss the train because they have to go through a second check. As for Actuate's system based on the provided images, it does not can identify hidden threats like a gun in a coat. Besides, in order to have analytical images, surveillance cameras must operate continuously.
During the shooting at the New York City subway station, several cameras failed to work, leading to a delay in the response of security forces and the shooter's escape. City officials say an investigation team has been set up to determine why the cameras didn't work.
(According to Newspaper)
You are reading the article
Artificial intelligence prevents the risk of shooting

at
Blogtuan.info
– Source:
vietnamnet.vn
– Read the original article
here