Kinh doanh
Steel prices increase, construction people cry
The price of iron and steel has increased rapidly in recent years, making civil construction investors cry, because construction costs are very high.
Mr. Ngo Quoc Dong, residing in Phu Cat (Quoc Oai, Hanoi) was about to start building a house, when the price of construction steel recently increased sharply, making him restless. "I don't know if the price of steel will increase again, just over this week the price has increased by a million dong/ton," worried Mr. Dong.
As expected, Mr. Dong and his wife spent about 1.7 billion VND to build a 3-storey house with Thai roof architecture on an area of ​​70 m2. Normally, iron and steel money accounts for 20% of the whole house's cost, such an increase in construction steel prices can generate several tens of millions of dong.
"Knowing that the price of steel is so high, before Tet, I spent tens of millions of deposits to buy in advance, then the price of steel was only 17 million VND/ton. At this time, I have to give up," Dong regretted.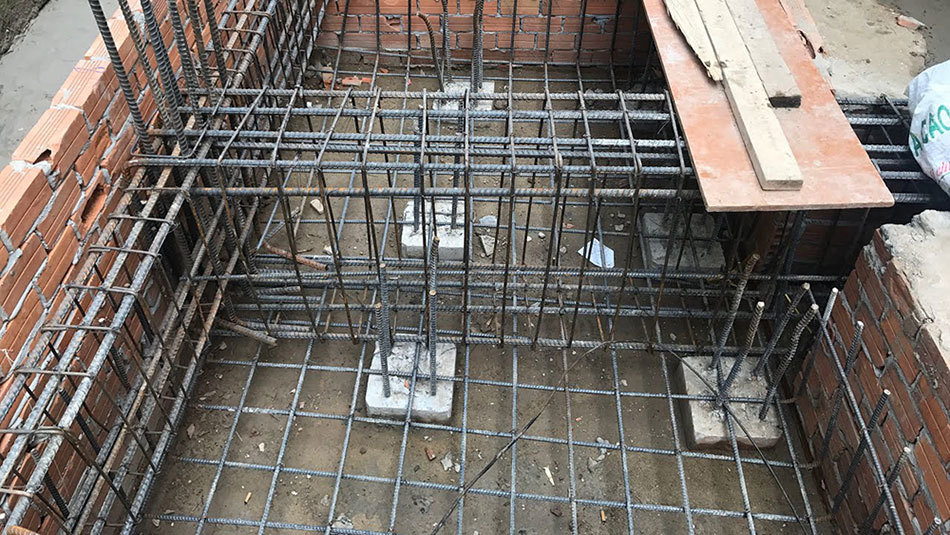 Iron and steel prices skyrocketed
On the market, PV's record shows that construction iron and steel prices on March 14 at some building material dealers in Hanoi increased rapidly. For example, Hoa Phat's D10 CB300 iron is priced at about 18.5 million VND/ton, Viet Italy iron fluctuates around 18.45 million VND/ton.
Just finished building the foundation, Mr. Nguyen Van Vui (An Khanh, Hoai Duc, Hanoi) fell back when the price of iron and steel suddenly increased, while the rest of the house needed a lot of iron. He said, he has only ordered 10 tons for nails, and other items he will have to buy at a very high price.
Only in the first two weeks of March, at construction material dealers around An Khanh area, steel prices increased by 1-2 million VND/ton.
"My project requires an additional 30 tons of steel to complete the rough part. If you know how high it is, ordering before March can save several tens of millions of dong. Not to mention, the finishing stage, all kinds of iron such as fine art, aluminum and glass doors also increased sharply," said Mr. Vui.
As for Mr. Nguyen Ngoc Hien, a contractor, specializing in contracting construction works, also cried when he fell into a position of neither progress nor retreat.
Mr. Hien said that he is receiving a package project, including construction work and materials, for 5 million VND/m2. However, in the past few days, he let the workers temporarily stop working to renegotiate the price with the investor because the price of construction iron and steel increased too sharply.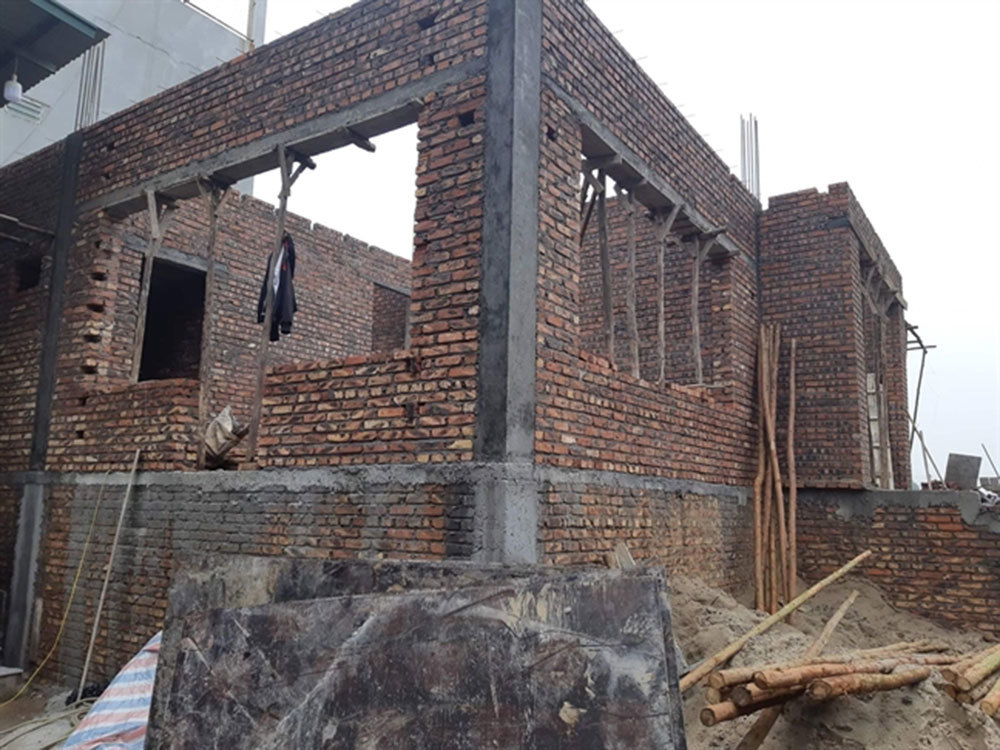 Civil construction investors cried because the construction cost was very high.
"With the price of steel increasing so quickly, all previous calculations may not be enough to pay for labor, so it is necessary to negotiate with the investor to ask them to support 10-12% more to make a profit. Not to mention, the project still has 3 months to complete, if the price of iron and steel continues to increase, I will definitely suffer a heavy loss, "said Mr. Hien.
For investors specializing in buying land to build houses for sale, the increase in construction iron and steel prices will significantly affect their business activities.
For example, Mr. Nguyen Duc Quynh (La Phu, Hanoi), a person who specializes in buying land and building houses for sale, is concerned that if the price of construction iron and steel continues to increase, construction costs will certainly be inflated. , greatly affect the price of the house in the future. "Of course, with high house prices, customers will have to balance, the liquidity will be slower," Quynh calculated.
Mr. Hieu, a construction iron and steel dealer in Hoa Lac, Thach That, said that in the past time, his shop has repeatedly adjusted the price of construction iron and steel according to the general price movement of the market.
"Depending on each brand of steel being sold at the store, the increase will vary. On average, in the first week of March, the store had to increase by 500,000 VND/ton, in the second week, it increased by 600,000 VND/ton, "said Mr. Hieu.
In the North, from the beginning of March, steel firms had three price adjustments. Specifically, the price of D10 CB300 Hoa Phat rebar from 17.12 million VND/ton (early month) increased to 17.42 million VND/ton (March 4), then 17.83 million VND/ton (March 6). /3) and 18.43 million dong/ton (on 11/3).
Similarly, Vietnam Italy construction steel price was adjusted three times. The price of D10 CB300 rebar from 17.07 million VND/ton to 18.38 million VND/ton today. Construction rebar type D10 CB300 increased from 17.46 million VND/ton to 18.78 million VND/ton.
In general, the wholesale price of construction steel of all kinds has increased from 600,000-1.4 million VND/ton.
Ngoc Cuong
You are reading the article
Steel prices increase, construction people cry

at
Blogtuan.info
– Source:
vietnamnet.vn
– Read the original article
here