Giải trí
Xem ăn chơi
Interesting facts about Ha Long Bay, a must-visit once-in-a-lifetime destination
Ha Long Bay is a small bay on the west coast of the Gulf of Tonkin in the Northeastern Sea region of Vietnam, including the sea and islands of the city of Ha Long in Quang Ninh province. It is a world famous scenic spot with emerald green waters and towering rocky islands covered with dense tropical forest.
In 1994, Ha Long Bay was recognized by the UNESCO World Heritage Committee as a world natural heritage bay of outstanding global value in terms of aesthetics.
1. Ha Long Bay consists of almost 2 thousand islands
Ha Long Bay is limited to an area of ​​about 1,553 km² including 1,969 large and small islands which are mostly limestone islands, whose core area of ​​the bay is 335 km² densely clustered with 775 islands. The tectonic history of the limestone of this bay has been going on for about 500 million years with very different paleo-geographical conditions.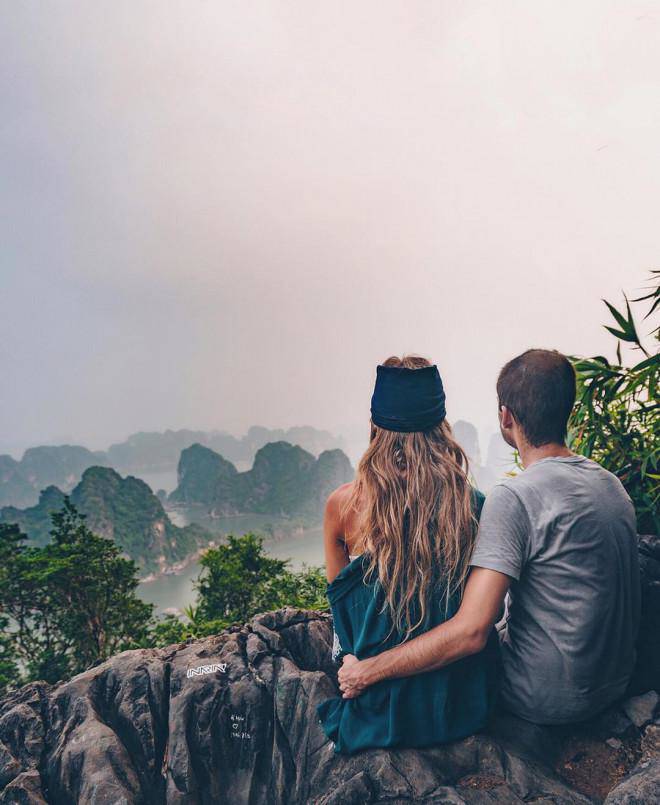 Most islands are named after their format and appearance.
The island looks like a person's face facing the mainland (Human Head Island); the island is like a dragon floating on water (Dragon Island); the island is like an old man sitting fishing (La Vong island); In the distance are two brown sails turning the waves out to sea (Canh Sails Island).
2. Ha Long Bay has been inhabited for a long time
Archaeologists have found evidence of humans living on the islands 18,000 years ago.
In 1937, Mr. Vu Xuan Tao was digging sand to make glass material by accident when he came across a stone ax on the island of Ngoc Vung. The discovery caused a stir among French archaeologists at the time, who initially established that Ha Long was not only a natural wonder but also the cradle of prehistoric man.
There are more than 40 archaeological sites in Ha Long Bay with many relics from various eras such as the Soi Nhu culture (16000 – 5000 BC), Cai Beo (5000 – 3000 BC) or the Ha Long culture (3500 – 3500 BC). many years ago).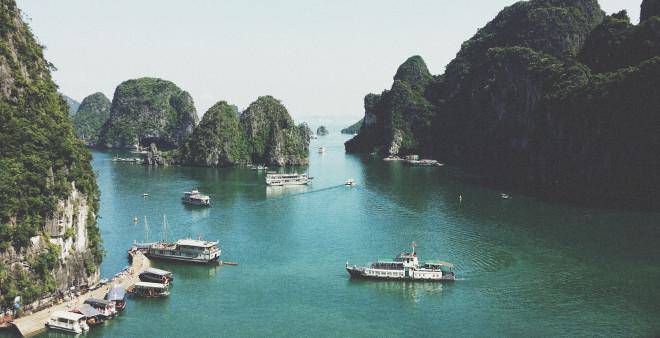 3. Unique floating village in Ha Long Bay
Ha Long Bay is home to a number of small communities living in floating villages hidden behind the mountains. Currently there are only 4 floating villages, namely Cua Van, Vung Vieng, Cong Dam and Ba Hong which are considered the most unique villages in the world.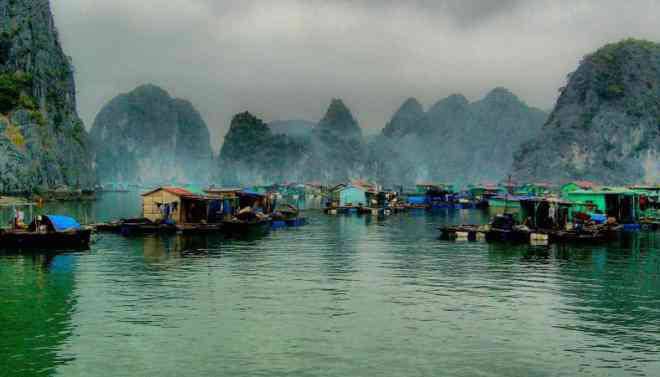 Now the villages are gradually being restored and updated with a lot of inherent value. Since 2016, the Ha Long Bay Management Board has chosen to restore more than 20 raft houses and 2 classrooms in the Cua Van and Vung Vieng areas, recreating the cultural space of the old fishing village to form a special tourism product complex.
4. Not all islands in Ha Long Bay can be stepped on
Not all islands in Ha Long Bay can be visited or explored. Many islands have steep and dangerous landscapes, some of which have never even been inhabited by humans.
5. Ha Long Bay is a wildlife paradise
Ha Long Bay is home to biodiversity with 2 distinctive ecosystems: "an evergreen and humid tropical closed forest ecosystem" and "coastal and marine ecosystems".
Ha Long only reaches a depth of about 10 meters, but is home to an incredible variety of marine life. Experts have recorded about 1,000 marine species in the area, including 450 different mollusk species and at least 200 fish species, making it a destination for scuba diving and snorkeling.
On land, visitors can get closer to animals such as monkeys, birds, lizards and deer. Cat Ba National Park is home to 32 mammal species, including most of the remaining 65 species of golden-headed langur, the world's most endangered primate.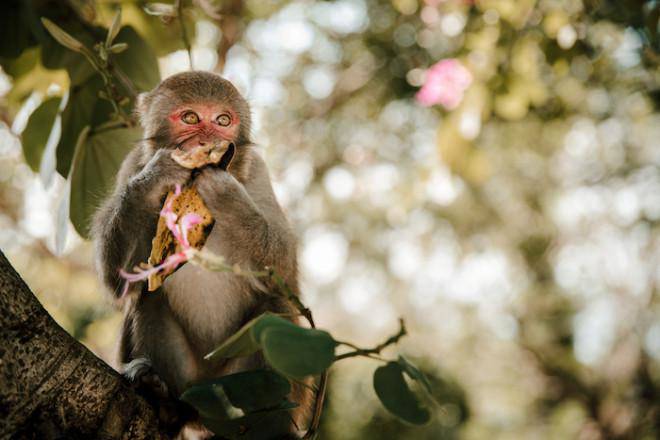 6. The Legend of Ha Long Bay
Ha Long" is also associated with the legend of the origin of the Vietnamese people as "Dragon, grandson of the Fairy", related to the legend of a herd of dragons who came down to help Vietnam fight foreign invaders and protect the country.
The story says: "A long time ago, when Vietnam was just establishing their country, once when Vietnam was attacked by foreign invaders, heaven sent Mother Dragon to bring a flock of baby dragons to help Vietnam fight the enemy. When the enemy ships from the sea rushed to attack the shore, the dragons also descended. The dragon immediately spit out countless pearls, which suddenly turned into countless towering stone islands, linked together like a solid wall, suddenly blocking the enemy's advance.
The enemy ships that were speeding were stopped and suddenly crashed into the rocky islands, colliding with each other and smashing into pieces. After the war was over, the dragon mother and baby dragon did not return to heaven, but lived in the underworld – where the battle had just taken place. The place where the dragon mother descends is Ha Long, where the baby dragon descends is Bai Tu Long. The white swaying dragon tail is Long Vi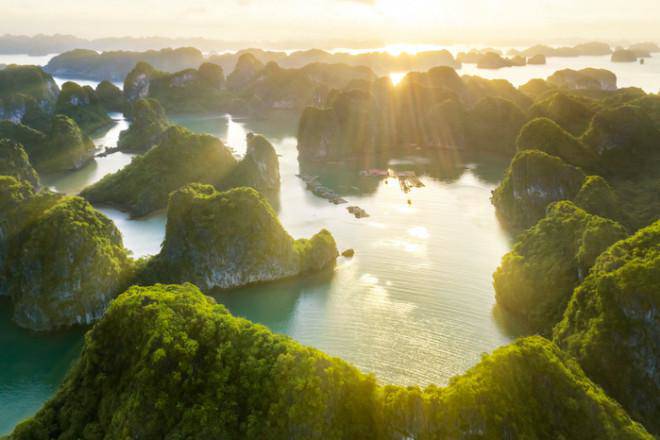 7. Ha Long Bay is home to important caves
Ha Long Bay is likened by many tourists to a natural ink painting, endowed by nature with impeccable beauty. And in that ink painting, apart from "water and rock" as many people often say, this place is also famous for its beautiful and unique caves. Some of the most famous caves include Sung Sot Cave on Bo Hon Island, Thien Cung Cave on Van Canh Island…
During the resistance war against the Yuan – Mongols. Here, Tran Hung Dao prepared a lot of sharp ironwood to stick into the bottom of the Bach Dang river, creating the most glorious naval battle in history. Because there are still many pieces of wood left, the fishermen call it Dau Go Cave.
You are reading the article
Interesting facts about Ha Long Bay, a must-visit once-in-a-lifetime destination
at Blogtuan.info – Source: Eva.vn – Read the original article here