Business
TikToker million views Trang Chun: Earning 50
Quit job at FPT University to become TikToker
When social networks flourished in Vietnam, many young faces have "changed their lives", have a stable job with a high income from their own personal pages. In recent years, TikTok has become a popular social network that is enthusiastically supported by young people.
Ha Thu Trang (also known by netizens as Trang Chun) is also one of the TikTokers who "changed her life" thanks to this social network. Currently, this hot TikToker owns more than 2.2 million followers and 39.2 million "likes" on TikTok.
Born in 1993 in Yen Bai, Trang Chun studied Business Administration from Hanoi Electricity University. She graduated and has 2 years working in the admissions field of FPT University Greenwich. But due to "invited" friends, Trang Chun became a TikToker.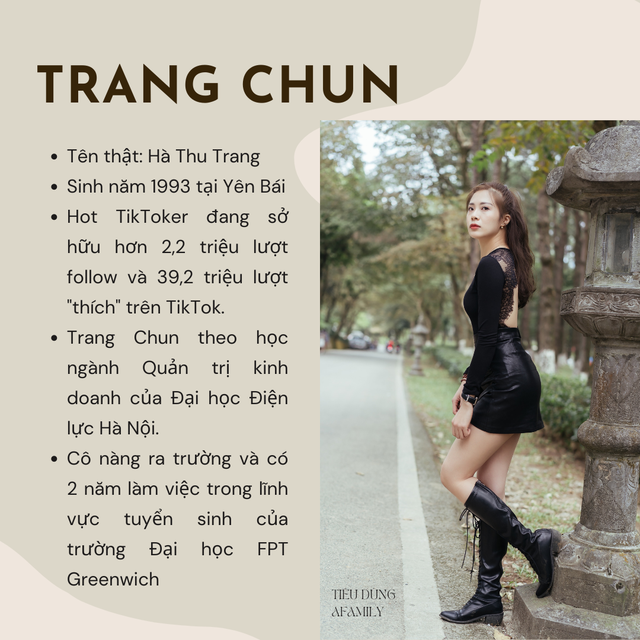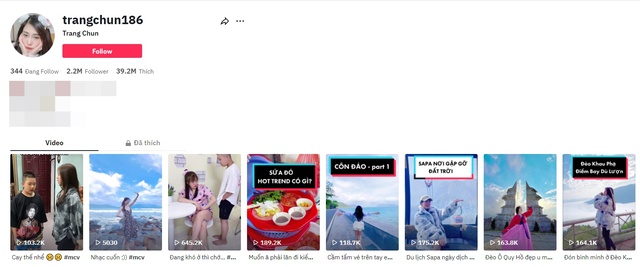 TikTok channel 2.2 million followers of Trang Chun.
1 video Trang Chun filmed with his family posted on TikTok reached 2.8 million views.
"Admissions work helps me to acquire many skills such as negotiation, persuasion… I also think this is a good environment for me. However, once, Thinh Crane asked me to record a TikTok clip, seeing that I could act, he asked me to come over and make a joint channel.
From there, I started to get acquainted with TikTok and some new fields related to acting. I decided to quit my job at FPT University Greenwich, become a channel manager for TikTokers and build my own channel.", Trang Chun shared.
Not trained in acting, but with the spirit of learning and the support of friends, Trang Chun quickly became a hot TikToker attracting on social networks.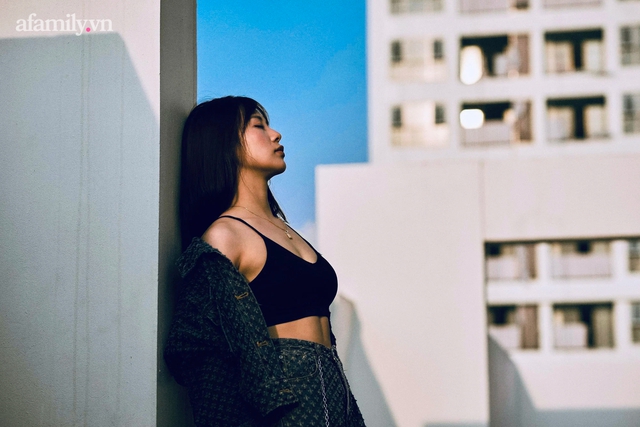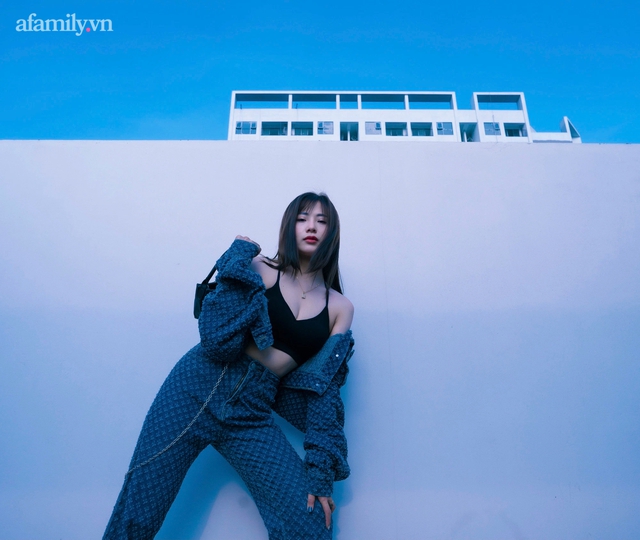 "To be honest, at first, I just thought it was just acting for fun, posting clips to count likes and followers, but I didn't think I would get that much support. The first time when I quit my job at FPT University Greenwich I mainly make money by managing channels for TikTokers, writing scripts, supporting artists to make MVs. Thanks to the management and negotiation skills from the time of admission, it is quite convenient to work as a channel manager for artists. I have a relationship with Tiktokers like Huu Cong, Thinh Crane, so I get a lot of support.
The content of Trang Chun's TikTok clips is quite diverse from daily life, reviews of places where she travels and the biggest strength is videos that catch hot trends of TikTok. Her trending clips shot with family members average from a few hundred thousand views to several million views.
The trending video of Trang Chun and her brother reached 2.3 million views.
"Later, when my TikTok channel got a lot of followers and likes, I started receiving many offers for advertising, sales and many other interesting job opportunities. I also attended many big TikTok events, got to know famous people and worked with them, supporting them in building TikTok channels and promoting products.
Honestly, if I keep doing my old job, I will never have a fresh, dynamic and colorful life like now. I would never have thought that I could work with famous artists like Mr. Lam Truong, Ms. Phuong Thanh, etc.", Trang Chun shared.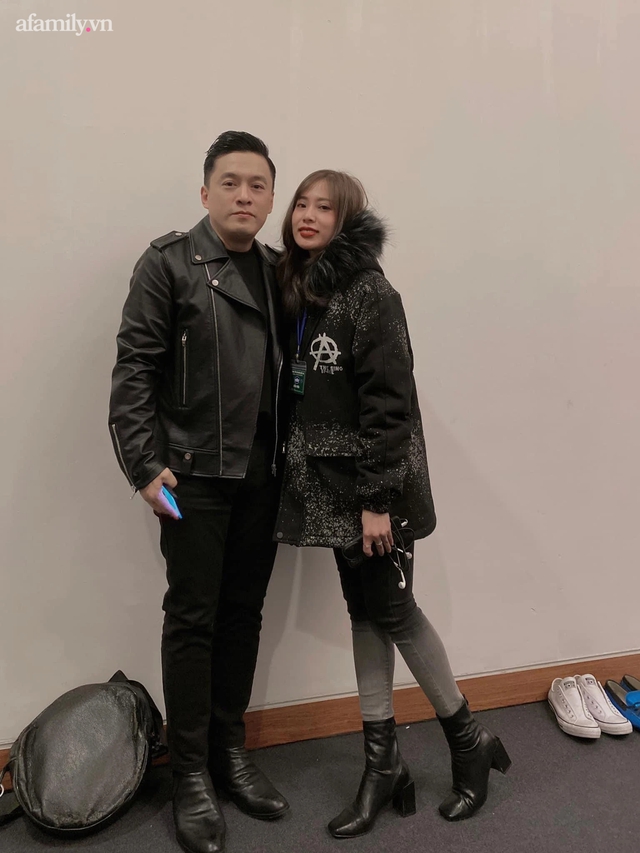 Trang Chun also had the opportunity to work with many great artists.
---
The "huge" income and the fact that the whole family does TikTok
Not only working with famous artists, Trang Chun also has an income that many people wish for. The friend shared: "My channel is not as famous as my friends Le Bong, Long Chun… I myself don't have many very unique and attractive clips, so my follower count and clip content is only good.
My source of income mainly comes from the paychecks in cooperation with brands. Up to now, I have an average income of 50-100 million VND/month. This source of income is not stable but it is also a number that makes me feel satisfied. Every month, the cost I need to spend to maintain the channel and create content is only about 10% of my income.".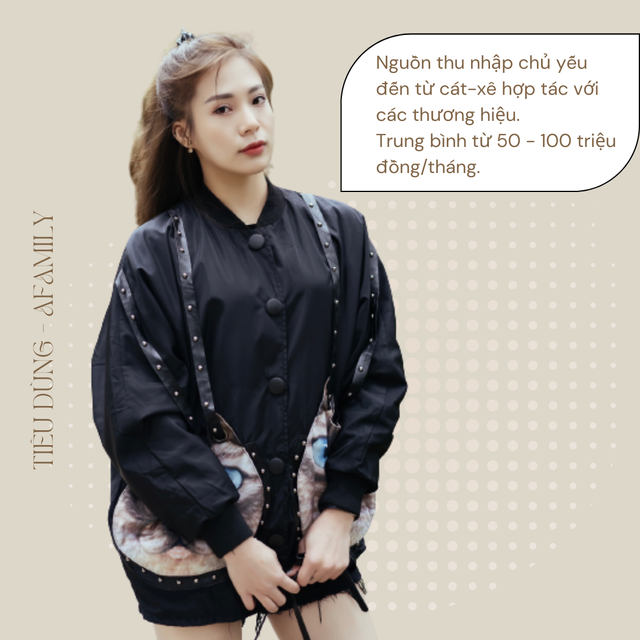 Not only has a good income, Trang Chun also connects her family thanks to the times she makes clips with the whole family. Trang's parents have a very open mind and are always willing to support their children. Therefore, when her friend decided to quit her somewhat stable and traditional job at FPT University, her parents did not object.
Knowing that their daughter switched to TikTok, parents also wholeheartedly supported. Therefore, Trang also builds content so that parents and younger brothers can appear in some clips. Every video recording session with the whole family, Trang feels very happy and proud of bringing a happy and cozy atmosphere to the whole family, and at the same time spreading new and interesting things to her loved ones. "Currently, I also build a channel for my brother. It can be said that now my whole family is TikToker."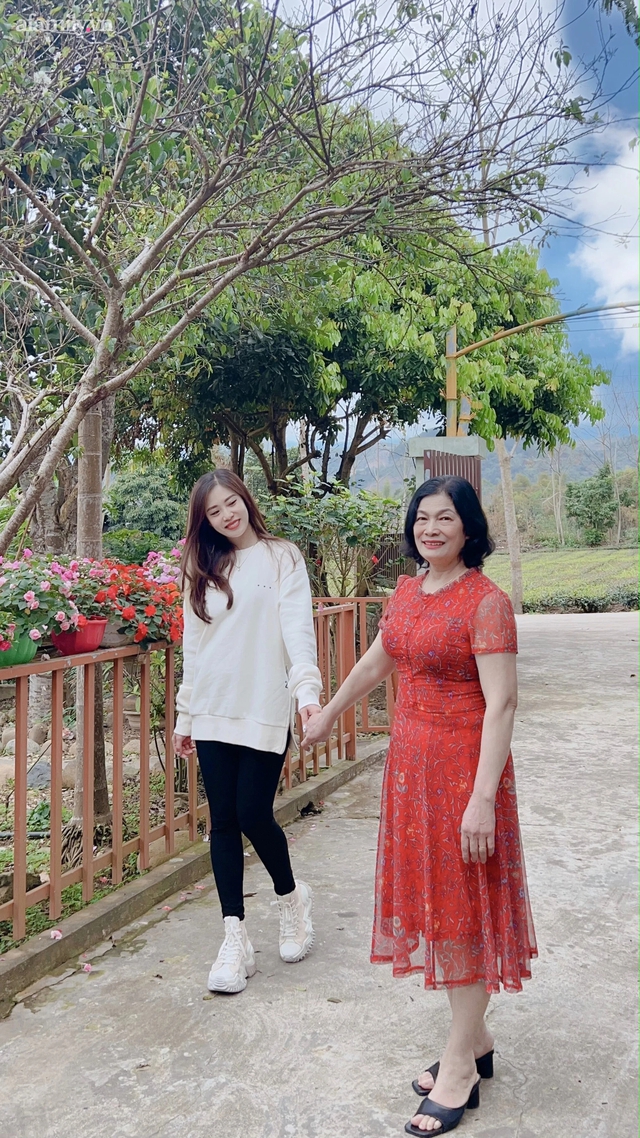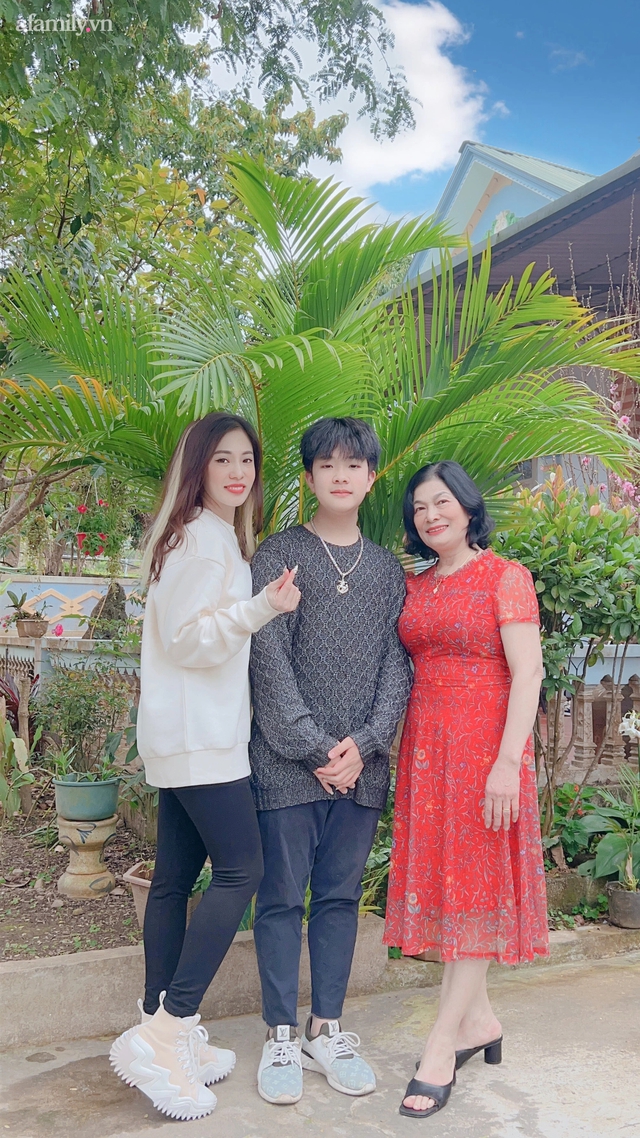 Knowing that their daughter switched to TikTok, parents also wholeheartedly supported. Therefore, Trang also builds content so that parents and younger brothers can appear in some clips.
But to have the success like today, she herself must admit that she has faced a lot of pressure. "Initially, I only appeared on the clip with roles with little dialogue, so everything was fine. Until there was a clip, I had to talk a lot, my voice was quite fast, I was not used to the environment, so my acting was sometimes uncontrollable. controlling their expressions made many viewers uncomfortable.They left critical comments, many malicious words, and were quite harsh.
When I first faced it, I felt bewildered and very sad. But my friends around encouraged and showed me how to receive compliments and criticisms from the online community, thereby knowing how to Listen to the right feedback and gradually overcome your weaknesses.
Later, when I played the role of fierce, formidable girls or roles with strong personalities, I was also reacted by the audience. But I understand that it's them reacting to my character, not them being annoyed with me anymore. I'm happy about that, because it means I've got the character's features right!"
The article is written according to the character's narration – Photo: NVCC
https://afamily.vn/tiktoker-trieu-view-trang-chun-thu-nhap-50-100-trieu-thang-keo-ca-bo-me-va-em-trai-cung-lam-clip- 20220328110659381.chn
You are reading the article
TikToker million views Trang Chun: Earning 50

at
Blogtuan.info
– Source:
cafebiz.vn
– Read the original article
here