Two characters working together to serve to defeat a common enemy is the basis for friendship in shonen anime. Not only does it stop at the feelings of friends or brothers and sisters, some couples even go from sworn enemies to become reliable teammates. The development of relationships creates impressive personality development for the characters.
5. Joseph & Caesar
Although they only knew each other for a short time, Joseph Joestar and Caesar Zepelli from Jojo's Bizarre Adventure: Battle Tendency became close friends. Both use Hamon, in the process of training under Lisa Lisa, both have become good and strong soldiers to confront the formidable opponent, the Pillar Men.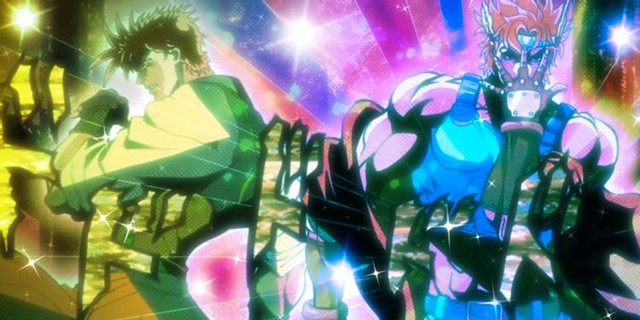 At first, the two couldn't stand each other, but they became allies and teammates. The two's excellent partnership bridged their differences in personality, helping them fight the Pillar Men. Both are willing to sacrifice their lives for the other and thanks to their teamwork, they become undefeated friends throughout the series.
4. Hinata & Kageyama
Tobio Kageyama and Shoyo Hinata in Haikyuu! They hated each other at first. Before coming to Karasuno, Hinata basically saw Kageyama as her arch enemy. Of course, in the end the two attended Karasuno together and were forced to become friends, or else they were banned from going to the gym.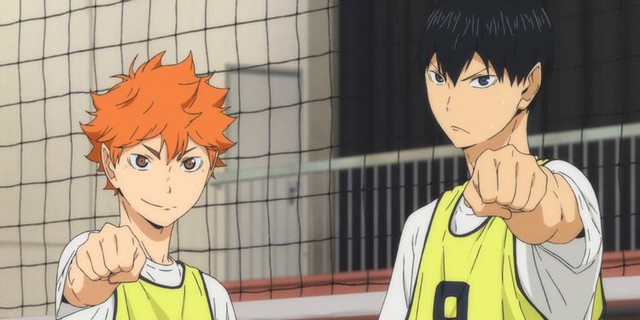 The two are opposites in every way, except for their love for volleyball and their stubborn personalities. Hinata and Kageyama are known for their high speed duo attacks. Despite their quarrels, Kageyama and Hinata are still a formidable pair on the court.
3. Naruto & Sasuke
Naruto Uzumaki and Sasuke Uchiha are undoubtedly one of the most popular couples in the anime world. They were rivals at first, but eventually they became good friends. Each person is very strong in themselves, so when working together, their strength is doubled.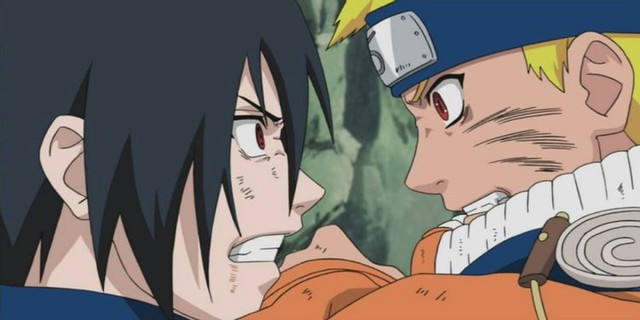 There are things only Naruto can do that Sasuke cannot, and vice versa. Their abilities complement each other well. For example, Naruto can wield Senjutsu and use Sage Mode to amplify this power further. Sasuke, on the other hand, cannot use Senjutsu, but can use the Rinnegan.
2. Bakugo & Deku
Bakugo and Deku in My Hero Academia have a long history before becoming friends. Bakugo used to trouble Deku because he didn't have a quirk, but was also shocked when he was admitted to UA when he got a new quirk. The two have been competitors for a long time.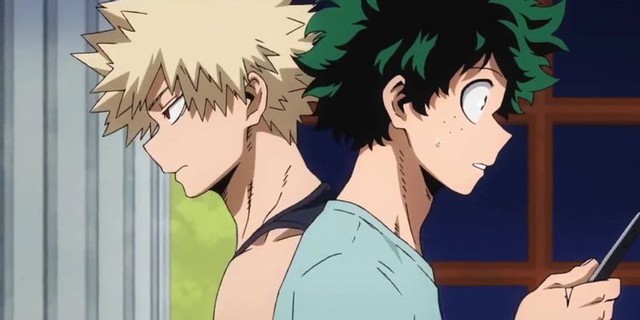 Even so, they still try to help each other to become better. Bakugo is often brusque, giving good advice, but his intentions are good. Of course, Deku understood this, the boy also taught Bakugo that heroism is not just about being the strongest but also about saving people.
1. Goku & Vegeta
Perhaps the classic friendships in anime history were the ones that started off with competition. This is definitely the case with Son Goku and Vegeta in Dragon Ball Z. The two used to compete in the direction of the enemy, trying to defeat the other, kidnapping, betraying each other… but in the end they became comrades of the enemy. together.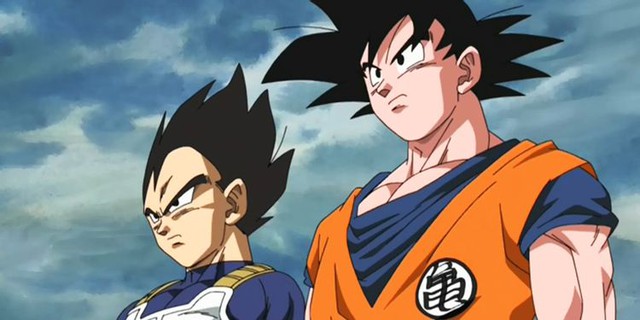 The two Super Saiyans teamed up in Dragon Ball Z to defeat some powerful enemies. Although the competition is not over yet, the way they treat each other is much healthier now. Competition helps them to improve themselves, motivates them to achieve success.
https://gamek.vn/10-cap-ban-be-co-suc-manh-bat-bai-trong-shonen-anime-con-ai-vuot-duoc-goku-va-vegeta-p2-20220416235852089. chn
You are reading the article
10 pairs of friends with unbeatable strength in shonen anime, who can surpass Goku and Vegeta (P.2)

at
Blogtuan.info
– Source:
gamek.vn
– Read the original article
here