Pomegranate is a plant that can be grown in the garden or in a pot. Pomegranate is quite easy to live and if cared for carefully, the tree will produce more fruit than you expect.
In the countryside of Vietnam, it is easy to find a corner of the yard where a pomegranate tree blooms brightly in the summer. Dwarf pomegranate is easy to grow, requires little care. Therefore, people often grow pomegranates for both ornamental purposes and for the trees to bear fruit.
When you look at a pomegranate planter, you will immediately enjoy the thought of growing such a beautiful pomegranate tree. How to grow dwarf pomegranate Doesn't bother you either. Just pick a really ripe, big, juicy pomegranate, get the seeds from the inside and start rinsing, draining.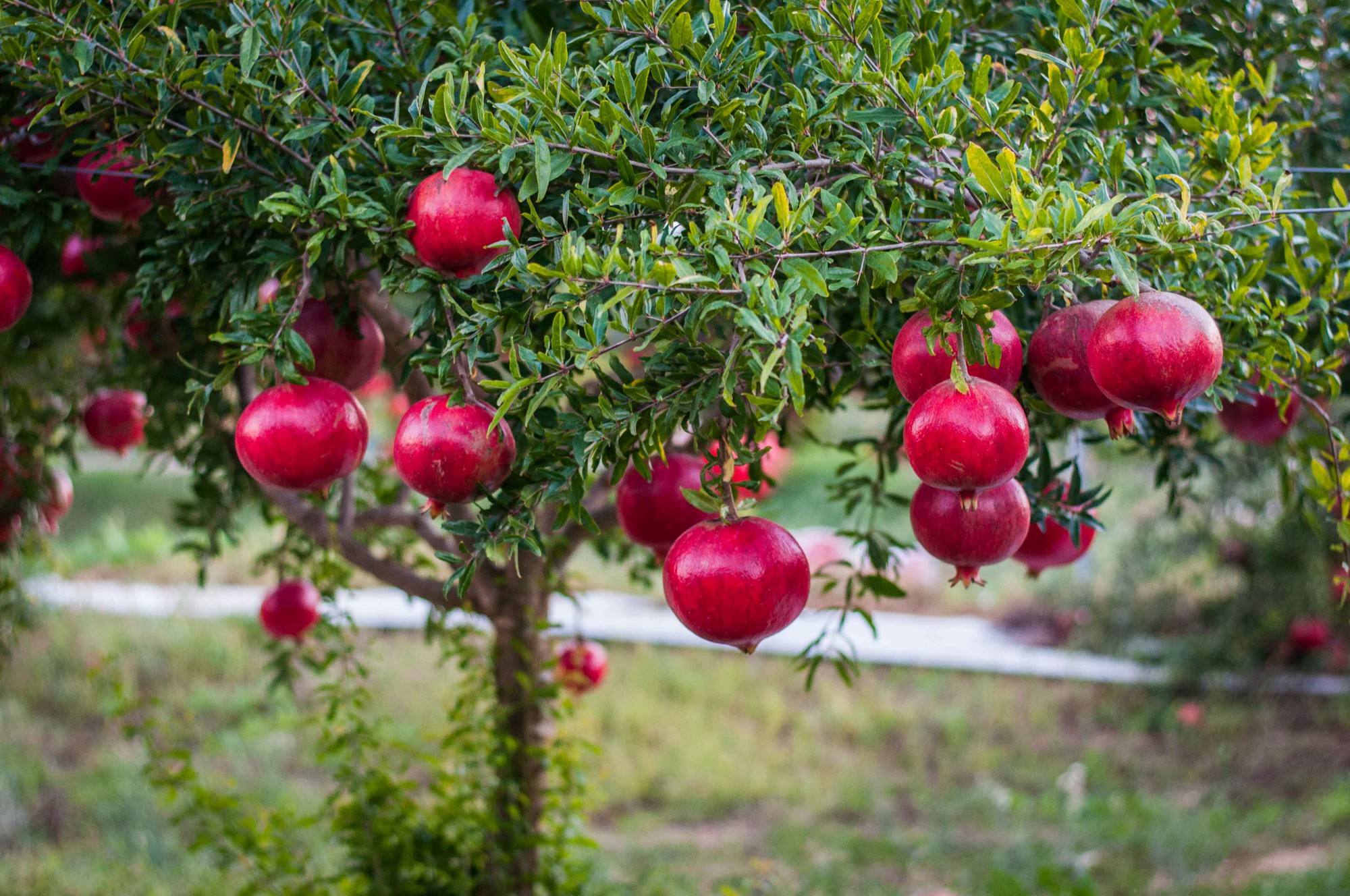 Pomegranate rich in fruit both beautifies the home and is a source of nutrients to improve health.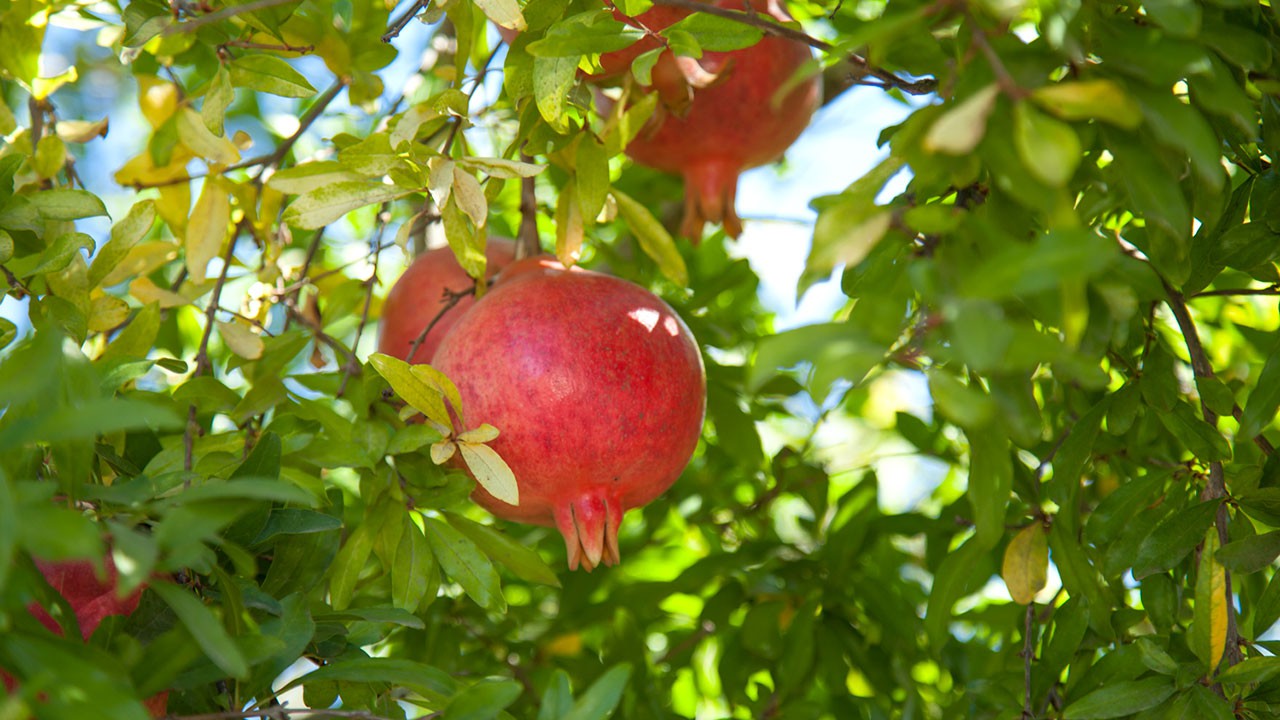 Pomegranate trees are quite easy to grow.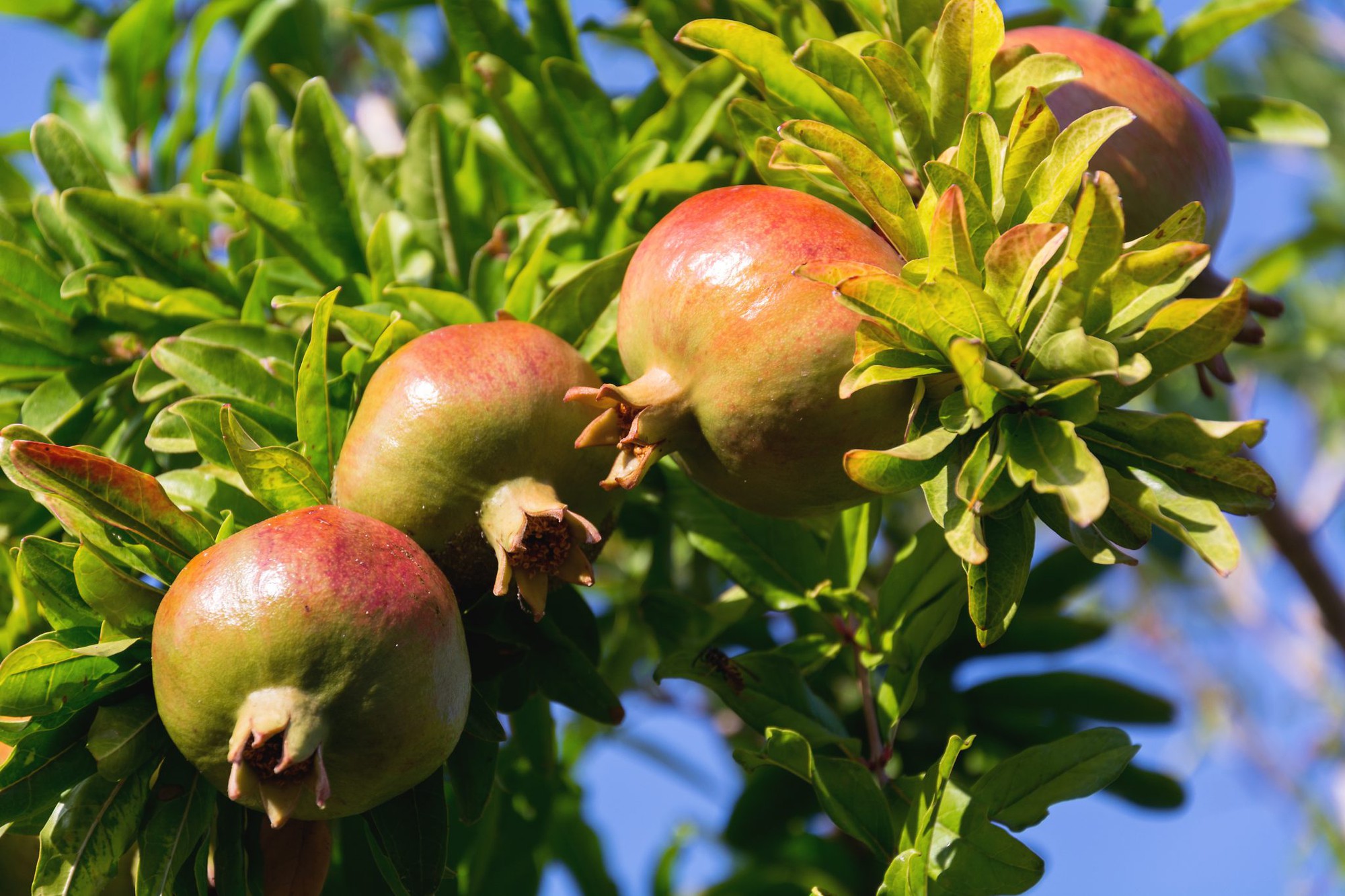 Beautiful clusters of pomegranates on the tree.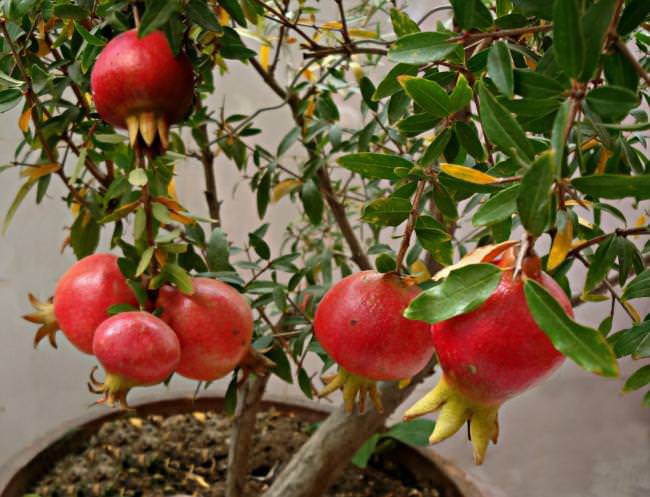 You can plant it in a pot.
For added safety in growing plants, you can incubate several seeds at once by placing the seeds in a damp paper towel and rolling them up. Only a few days later, the seeds will sprout. Pay attention to keeping the tissue warm and moist to shorten the sprouting time.
After the seeds germinate, you should prepare a medium consisting of fertilizer and coir, a little fine soil to sow the seeds inside. Note that it is necessary to water enough moisture for the seeds, warm enough for the seeds to quickly appear seedlings.
About 6 weeks, from seeds will grow seedlings 8-10cm tall. After about 3 months from sowing, the plant will reach a height of 15-20cm. This is the right time to be able to transfer the plant to a large permanent pot.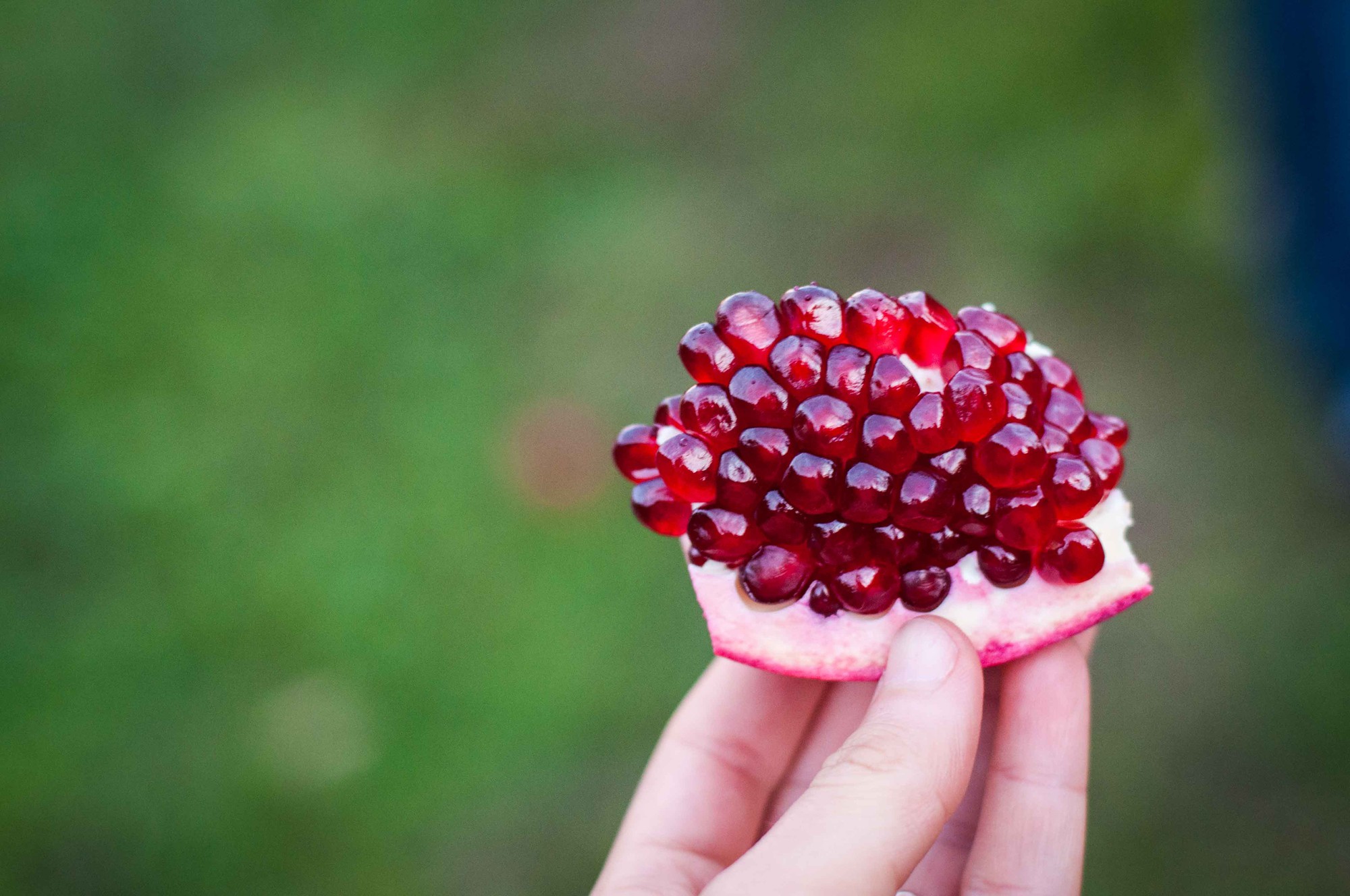 Select ripe fruit for seeds.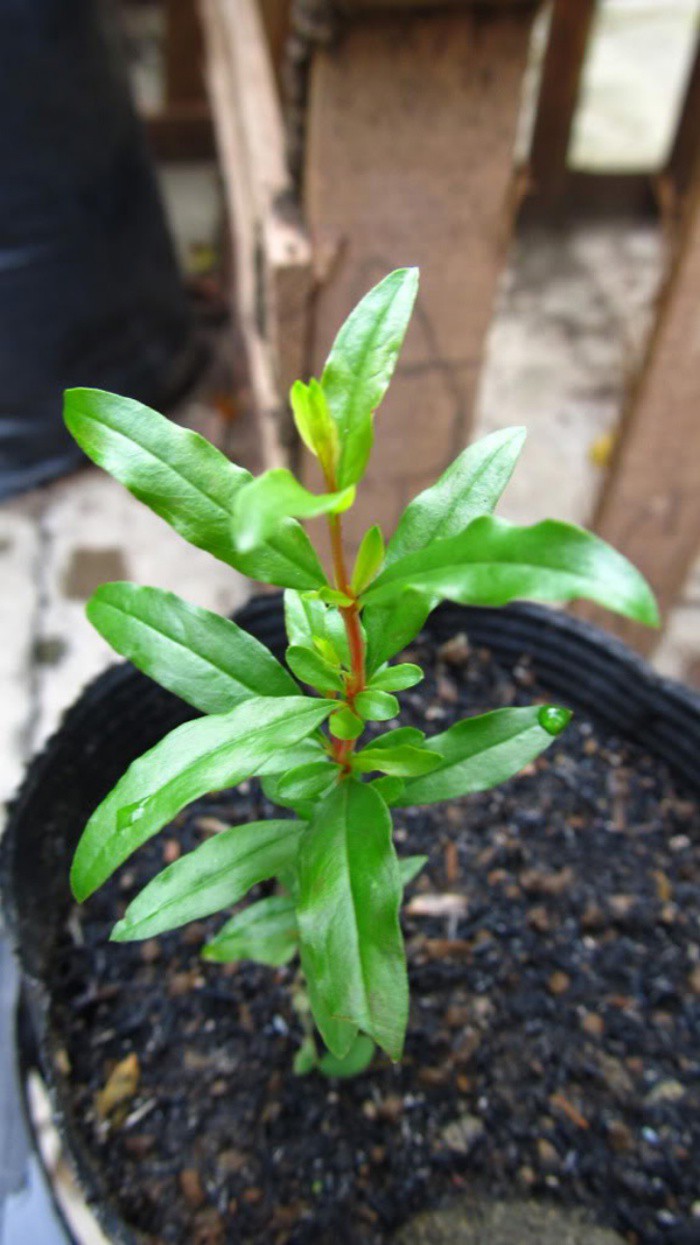 Pomegranate trees grow rapidly from seed.
Depending on the purpose of planting for you to choose the right pot size. If you mainly grow pomegranate as an ornamental, you should choose a lovely pot with a compact size. Pomegranate plants will help you beautify the house or balcony where they are placed.
However, if you both want the tree to be an ornamental and can harvest the fruit every year, you should choose a large pot like how to choose a pot for growing gourds and squash. Regularly fertilize periodically, prune branches and leaves, pay attention to good drainage after watering so that the plant can grow and develop as best as possible.
You should ensure enough water for the plant, especially on hot days, the day the tree has a lot of flowers or during the fruiting process. Pomegranate plants love organic fertilizers, so you can schedule a time to apply once a month. Usually, pomegranates picked in pots are smaller than those grown in the garden, but the taste and aroma are unchanged.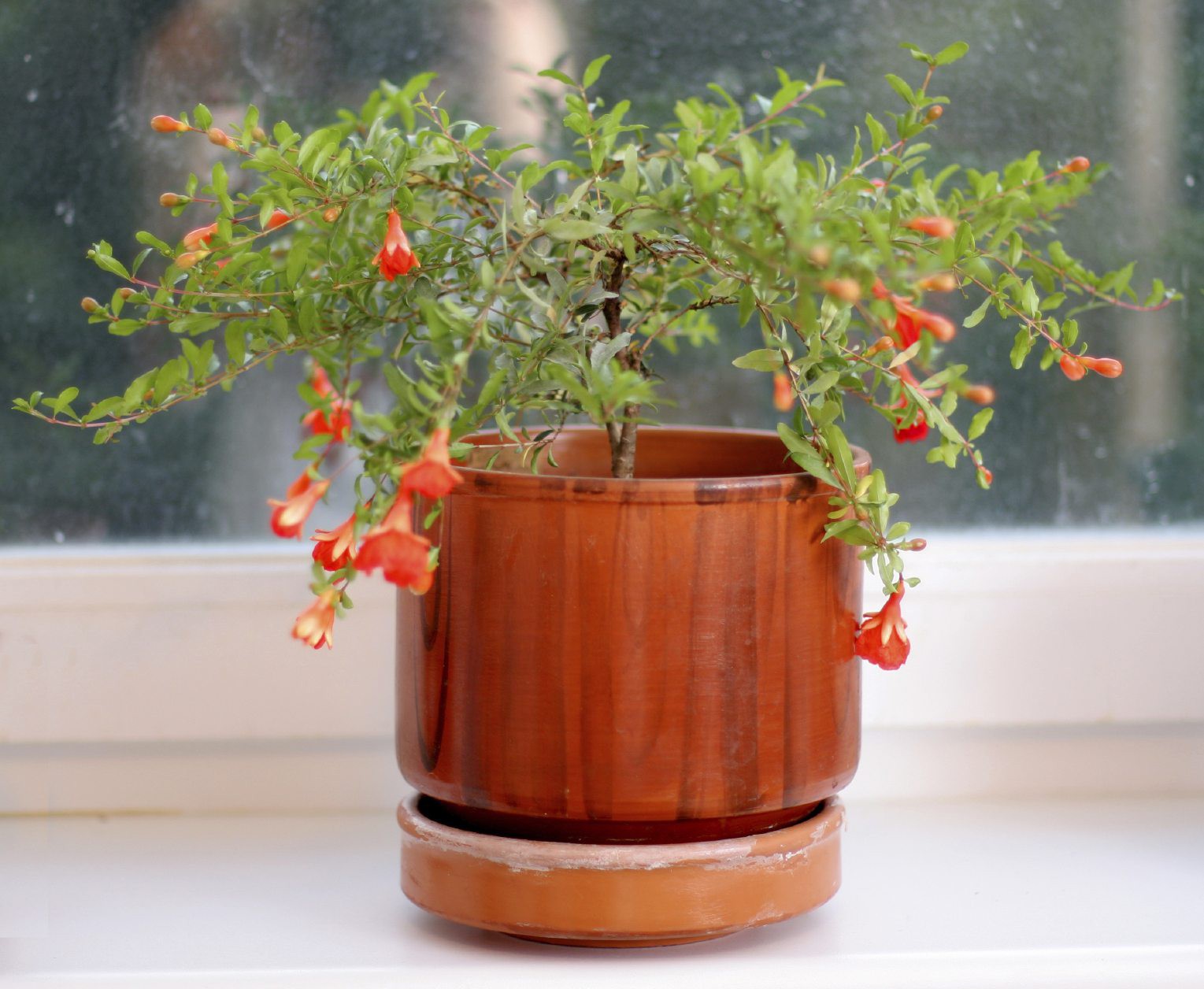 Pomegranate trees as ornamental bring a lot of luck to your home.
Pomegranate is a sun-loving and water-loving plant. Therefore, watering is an indispensable task every day. In order for the tree to bear fruit, you can promote the buds by pruning or removing the top buds to stimulate the tree to produce many branches. This way helps you to see the pomegranates when they are full of fruit that grace your home.
https://afamily.vn/cach-trong-luu-lun-trong-chau-khong-kho-trang-tri-nha-dep-lai-con-moi-tay-thu-hoach-qua-20220427085001073.chn
You are reading the article
Learning how to grow dwarf pomegranates in pots is not difficult

at
Blogtuan.info
– Source:
Afamily.vn
– Read the original article
here