Công nghệ
Technology 'puts on a new coat' for traditional businesses
In that context, "unicorns" with outstanding technology capabilities and customer insights like One Mount will have a great advantage to compete in potential markets such as retail or real estate.
"Makeover" thanks to technology
According to a survey by Statista 2021, Vietnam has about 61.3 million smartphones in use and is one of the 10 countries with the highest number of smartphones in the world. Along with the widespread coverage of mobile networks, changes in consumption habits because of Covid-19, digitalization has brought many traditional industries "to the highway".
Mr. Nguyen Van Manh – owner of a grocery store said: "Order the day before need to wait 3 days, now there is 1 day left. In the past, I needed to receive a sale (salesman) for an hour, now I only need a few minutes to work on the phone." Manh's grocery store is completely changing the way it operates, taking advantage of the strengths of VinShop – a digital transformation platform for 100,000 groceries in Vietnam. "The biggest value is increasing revenue," Mr. Manh assessed.
Just by operating on the VinShop application, grocery owners can import many items at the same time, take advantage of 100 promotions per month to import goods at better prices. Digitization can turn a traditional grocery store into the conveniences of a modern supermarket such as cashless payment via VinID Pay, inventory management, revenue and expenditure balance, etc. , technology from VinShop is helping old-fashioned grocers "change their skin", as well as helping the traditional retail model have more strength to compete in the digital age.
Not only the retail sector, industries that focus on face-to-face meeting and dialogue such as real estate (real estate) also require the help of proptech platforms (technological real estate) to expand potential customers. power.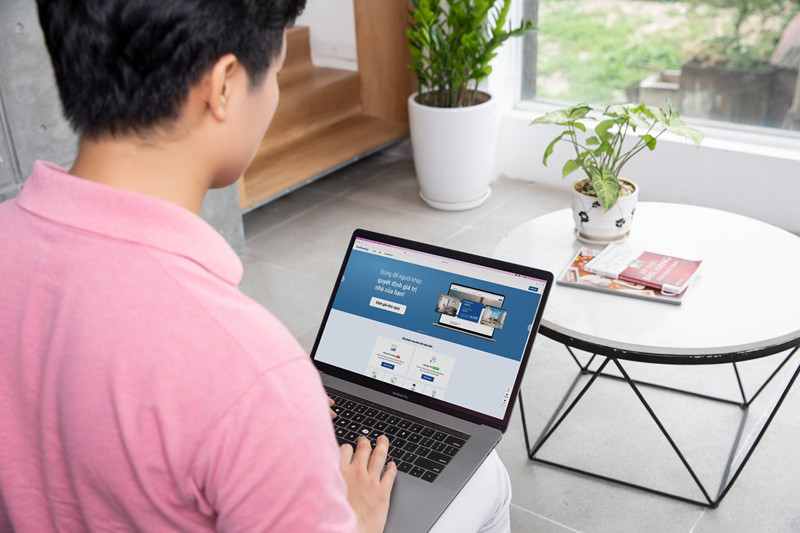 Recently, proptech OneHousing has just launched an automatic home valuation tool. This tool is applied Automated Valuation Model technology, researched and developed by a team of experts in the fields of data – technology – finance – real estate from One Mount Corporation on a large database.
Right at the time of launch, 400,000 apartments from 380 projects and 50,000 low-rise houses from more than 90 projects were assessed by OneHousing, expected to reach 1.5 million houses by the end of 2022. Experts estimate, this is a turning point of the real estate market when it takes more than 90% of the time compared to the normal process. Actions can be done on any device, anytime, anywhere, 100% online and completely free. The result was accepted by the banking system for mortgage financing, starting with Techcombank.
Shake hands with "giant" for big goals
VinShop, OneHousing and VinID application are outstanding technology products of One Mount – emerging technology ecosystem in the national program on digital transformation. These products of One Mount are contributing to the technologyization of the entire value chain of traditional businesses. That's how One Mount solves the "bottleneck" of the market with a comprehensive technology ecosystem for businesses and consumers.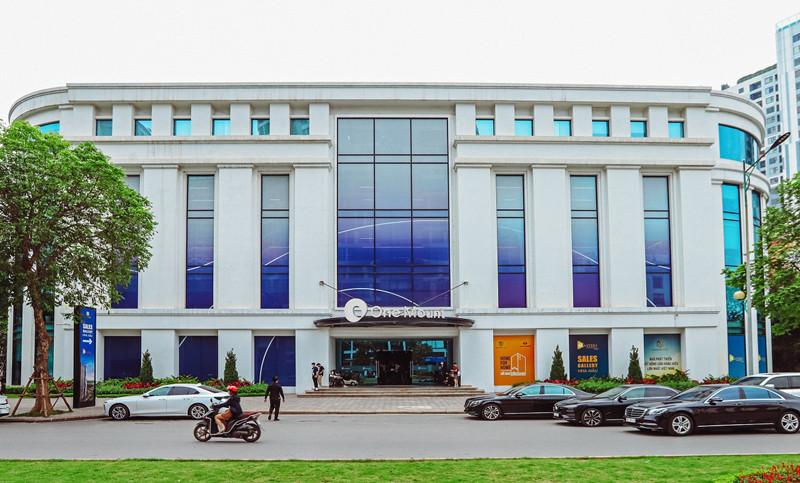 Mr. Nguyen Ky Thanh – Group CMO of One Mount shared: "One Mount puts customers at the center of every business decision. True digital transformation begins with deeply understanding not only the market, but more importantly the customers and users who benefit from that transformation, turning it into strategic goals and aspirations. By 2025, One Mount expects 75% of Vietnamese people to access and experience services and products in our ecosystem.
In order to realize the big goal and promote the transformation of traditional business models, right from 2021, One Mount has chosen to "shake hands"
with the "big guys" in the technology industry, the first is Google Cloud to build the largest technology ecosystem in Vietnam.
"It was important for One Mount to have a solid technology foundation. This is a prerequisite for us to continuously offer solutions to the evolving needs of the market, so that technology and people can create limitless opportunities," said a representative of One Mount. cooperation with Google Cloud.
The cooperation will open up the opportunity for One Mount to take advantage of Google's technologies in its strategy of expanding and promoting its business areas, especially VinShop, VinID and OneHousing. Standing on the shoulders of giants, One Mount can quickly adopt and scale new services with secure features, open source code, and base software packages on the Google Kubernetes Engine; while taking advantage of Google Cloud's smart tools to integrate and analyze data, providing customers with more advanced experiences.
The migration to Google Cloud has helped One Mount improve reliability and higher availability compared to operating on available resources. From there, this unit can easily manage the highest level of web traffic on special occasions such as year-end shopping, or ticketed events more easily on the cloud.
With the available potential and strategic partnerships with the "big guys" in the industry, One Mount technology ecosystem is contributing to accelerating the digitization process of the traditional business sector, contributing to the development of the industry. economic development.
The Dinh
You are reading the article
Technology 'puts on a new coat' for traditional businesses

at
Blogtuan.info
– Source:
vietnamnet.vn
– Read the original article
here