Life Style
Touched by the story of the "diaper mother" overcoming the incident, happily building a new life in the US
Following the success of the program "Chat with moms with milk" with the guidance of MC Ngoc Lan and psychologist Dr. To Nhi A, the program "Chat with Texas mothers" – a space of "eight stories" with many emotions. Contact of Vietnamese housewives living in Houston, Texas, USA is officially launched. With the companionship of MC Nhu Y – Thanh Vy, the story of nursing mothers is more sympathetic and equally interesting.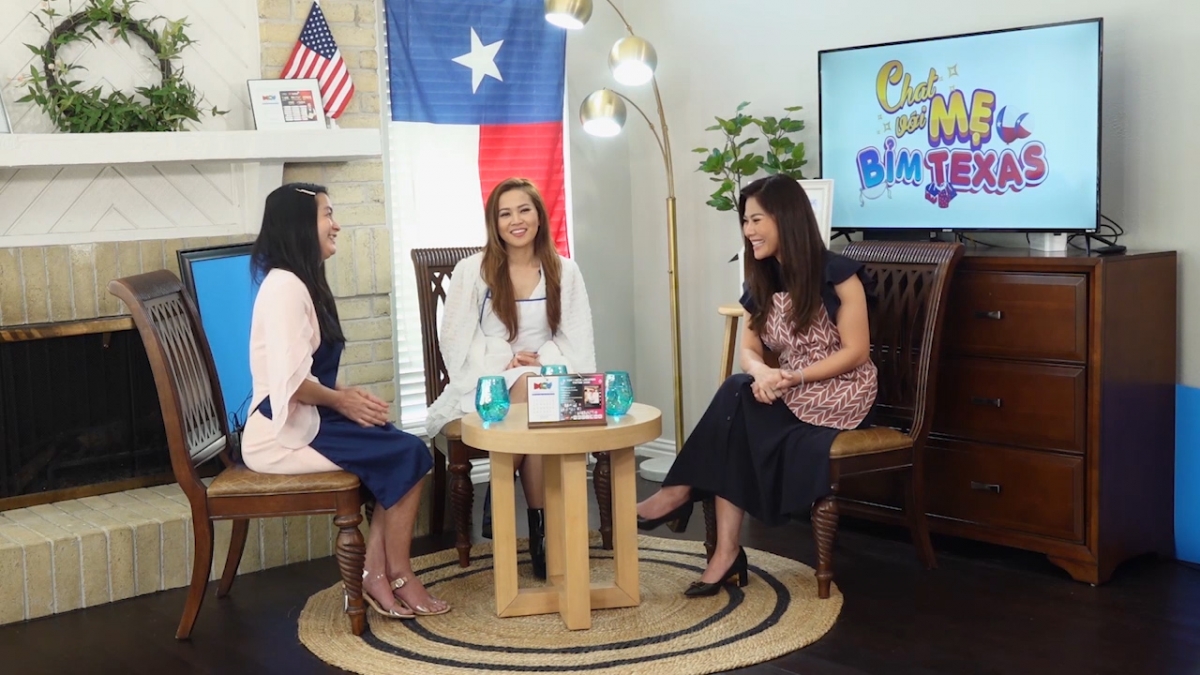 Right from the first episode, diaper mother Van Nguyen (born in 1987) made the audience cry about the journey of lonely motherhood and the time when many events in life happened, before reuniting with her husband in the US. .
Specifically, in 2011, Van Nguyen suddenly discovered she was pregnant after 3 months her husband returned to Vietnam to visit. "My husband was gone for 2-3 weeks when I felt a tingling pain in my stomach. At that time, I did not think much, only felt pain in the abdomen, so I went for an ultrasound. When I heard the doctor told me that I had a 3 week pregnancy bag, I froze, then my mind seemed to be floating somewhere: 'Wow, suddenly pregnant? – Diaper mom shared a funny situation when she found out she was pregnant.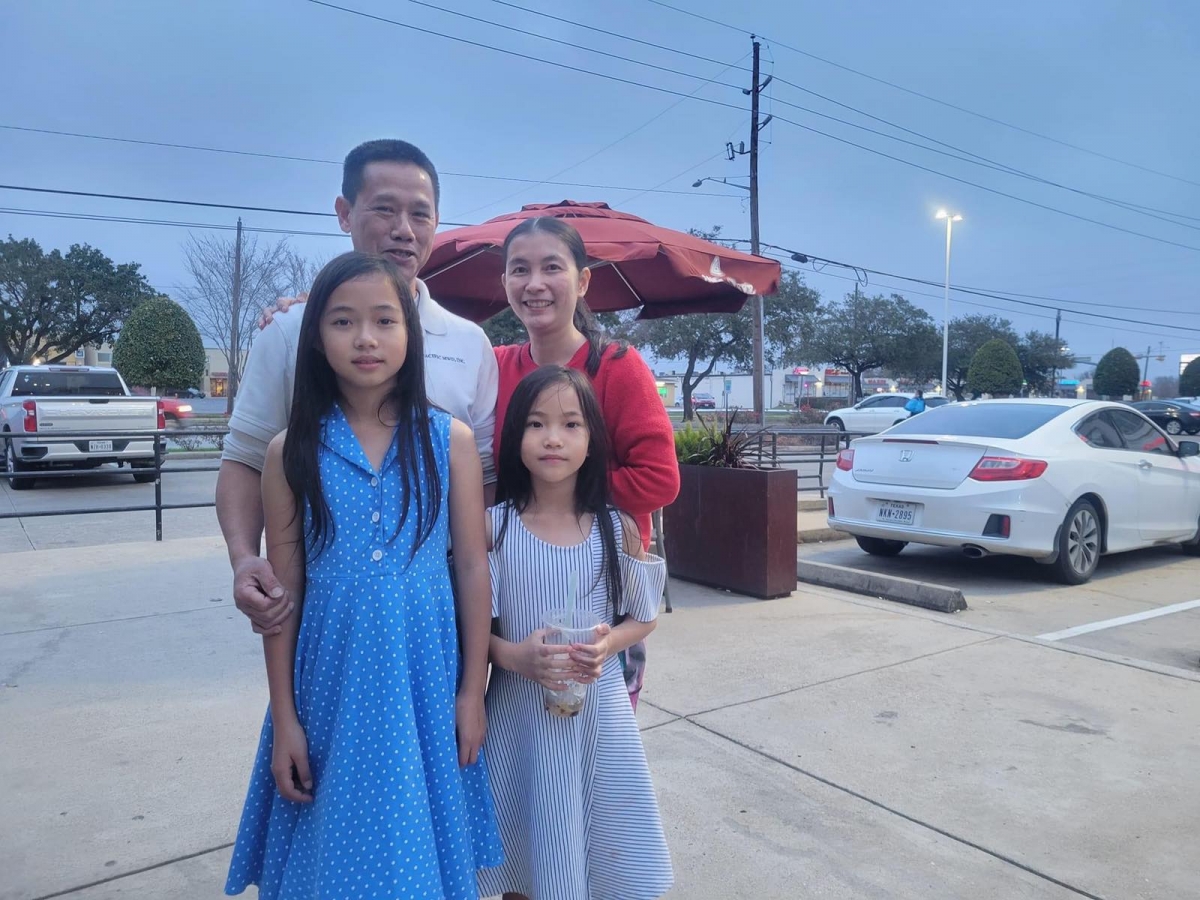 After informing her husband, the two seriously calculated their future plans, even though they were not psychologically prepared to be parents. Unstable job, unstable finances, Van Nguyen's husband decided to save his study results to go to work and earn money to raise children – a brave decision that made the 2 MCs admire.
However, difficulties piled up when Van Nguyen had to "cross the land" alone in Vietnam. Although she wanted to give birth naturally to experience all kinds of emotions when becoming a mother, but because of her weak body and health, she was forced to have a cesarean section. After 8 hours of lying in the postoperative room, she was once again panicked when her relatives informed her that the newborn baby was just lying still, not moving. "It's just a joke, because when the younger brother 'pokes', the baby cries!" – Van Nguyen smiled and explained.
Just like the first time being a mother of many other people, the guest "Chat with Texas mommy" was also very stressed because she was alone taking care of the baby crying at night and day while her husband had to return to the US soon to continue his work after the trip. to visit her and her children.
In 2018, an unexpected event occurred, causing Van Nguyen to fall into depression. "I remember very well that around 9, 10 am on March 29, 2018, I got my left hand stuck in the sugar cane juice machine. The first night after the surgery was completed, my relatives informed me that the doctor had cut off 3 of my fingers, I was not crazy, I was not awake. I raised my hand to look, at that time I couldn't scream, my tears kept flowing, it happened so suddenly!" – Mommy is emotional.
Not getting over the sudden pain of losing a part of her body, 2 months later, the father she had always loved suddenly passed away. Everything seemed to fall apart, she could only call her husband and expect him to return to her side.
At the peak in September, she decided to leave her painful past in Vietnam to reunite with her husband in the US, starting a new life. The mother of diapers said that, because she was lucky to live in a city with many Vietnamese people, Van Nguyen had gradually rebalanced her life and went to work to help her husband somewhat, from working at a nail salon, a convenience store, and a laundromat. …
Through the sharing of the resilient mother, the audience also partly understood the hard life of Vietnamese people living and working abroad, especially the life of nursing mothers. Through the program, Van Nguyen also wants to convey a meaningful message to the audience, especially mothers who are facing depression: "In any case, in any situation of life, we must Be strong and believe in yourself to get through it all."
At the end of the program, the mother was moved to tears again when she sent words of love to her husband when she gave so much love and was a source of motivation for the mother and daughter, her sharing made the 2 MCs I have to say because it's too cute.
You are reading the article
Touched by the story of the "diaper mother" overcoming the incident, happily building a new life in the US

at
Blogtuan.info
– Source:
Afamily.vn
– Read the original article
here