My ex-husband and I divorced a year and a half ago. At that time, we had a daughter over 2 years old, after the divorce I raised the child, and my ex-husband sent alimony.
Before, we broke up because of conflicts, difficult to reconcile, not because of a third person or because of an abusive, drunk husband. After the divorce, our relationship was quite bland, except for stories related to children, we did not exchange anything else.
My ex-husband always remembers to send money to the child regularly without me having to remind him, but he rarely visits her. I think he also has his own life, just remembering his responsibilities like that is also temporarily satisfied.
For the past year and a half, I have focused on working and taking care of my children, bored and not interested in finding other happiness. As long as my children are healthy, I have a job, a solid career, that's enough.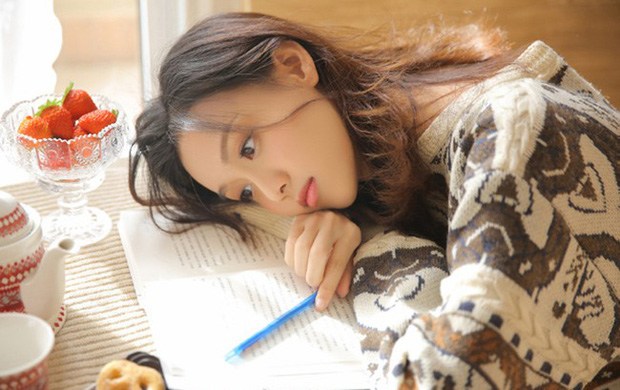 My ex-husband always remembers to send money to the child regularly without me having to remind him, but he rarely visits her. (Illustration)
Suddenly last Saturday night, I received a phone call from my ex-husband, but the caller was a stranger. He told me that my ex-husband had a traffic accident and was in a coma. Only then did I know that the other party misunderstood me as his wife because in his phone he still kept my number with the two words "dear wife".
The end of love is still meaningful, I immediately rushed to the place where my ex-husband's accident happened. He is being helped by people on the side of the road, and a taxi has just arrived. I sent the motorbike to the people on the side of the road to take care of him, then got in a taxi to take him to the hospital for emergency.
My ex-husband was lying in my arms, not fully awake. But in one hand he clenched his fist and didn't let go, there was something in the palm of his hand. I opened it to see and then had to cry silently, it was a small picture of me and my daughter.
This picture we took after the divorce, posted on Facebook by me. Perhaps he downloaded and printed it, always keeping it with him. In a moment of danger to his life, he clutched a picture of me and my daughter, enough to show how important we were in his heart.
Taking my ex-husband to the emergency room, I clutched the photo, sitting in the hallway waiting, my guts burning like fire. Ex-mother-in-law rushed over. She saw me and cried. From what she told me, I just found out that after a year and a half, my ex-husband worked hard and overtime, so he didn't have time to visit the children.
She told him that he wanted to earn a lot of money to pick up my mother and me, give us a stable life, a brighter future:
– It always remembers me. He said that when he agreed to divorce before, he thought he was incompetent and useless, and did not bring happiness to his wife and children. But it's not that he's lost his love, he still loves you very much…
My ex-mother-in-law held my hand and sobbed. When we used to quarrel a lot, the conflicts piled up because life was too difficult and the economy was extremely tight. I took maternity leave at home to take care of the children and did not make any money, and my husband's salary was low. My children are often sick, the house has everything to spend, not to mention the parents on both sides are old and sick.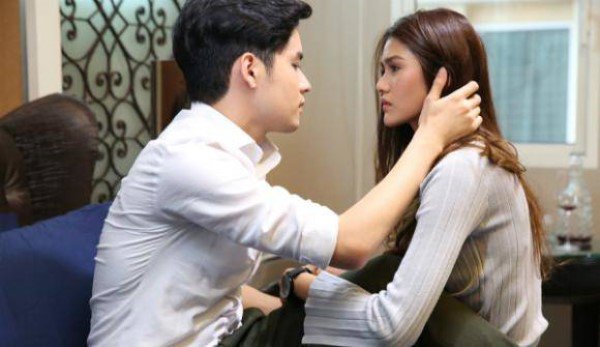 He always took the heavy part, the bad part on himself. (Illustration)
At that time, life was oppressive, I was bored with my husband, tired of marriage, disappointed because he could not be a solid support for his wife and children. Then the two words "divorce" uttered, we officially went our separate ways.
Recently, when I think back on it calmly, I realize that living next to my ex-husband is not rich in material things, but I have his loving care and wholehearted treatment. Tired from work, but he still looks after the children, does the housework for me to rest, the ex-mother-in-law also loves her children and grandchildren very much. He always took the heavy part, the bad part on himself. It is a warmth and idyllic that sometimes money cannot buy.
When my ex-husband passed the critical period and regained consciousness, I threw myself into his lap and cried. When I said that he wanted to get back together, he was surprised and then turned to wipe his tears.
He also boasted that he had already saved 500 million, so soon he could build a beautiful spacious house for his wife, children and mother to live in. I also have a paid job, the couple shoulder the burden, side by side, is there anything that can't be overcome, isn't it, everyone?
You are reading the article
Ex-husband had an accident in a coma, seeing what he was holding in his hand, I burst into tears begging for reunion

at
Blogtuan.info
– Source:
Eva.vn
– Read the original article
here