The rich are different from the poor in that they have too much to lose, so failure is always heavy and leaves a lot of bitterness. Typically, the story of the owner of a soap company in Saigon is empty-handed after the golden age below.
The poor man and the famous Saigon soap brand
Mr. Truong Lam (SN 1958, Ho Chi Minh City) used to be the owner of a soap company in Cho Lon – Saigon with a huge fortune that made many people admire and envy. More than that, he has a happy family with a beautiful wife, wise children… But "storms" came and made the giant lose everything in an instant.
A man over the age of sixty was born into a family of Chinese parents. Before liberation, he traveled around Saigon to work as hired laborers in the hope of earning enough money to support himself and help his parents make ends meet.
"In an independent country, I received soap from Hue Van soap company throughout the markets and cooperatives in the city, and at the same time tinkered with soap making techniques. And with my hard-working nature, I quickly mastered the profession," proud Mr. Lam.
Mr. Truong Lam (SN 1958, Ho Chi Minh City) used to be the owner of a soap company in Cho Lon – Saigon with a huge fortune that made many people admire and envy.
Having a job in hand, Mr. Lam confidently married and gave birth to children to keep his family safe. After that, he boldly borrowed money from his relatives to open a soap factory, building Thuan Phat soap company.
He recalls: "Thanks to working hard to get rid of termites at markets with soap… I was able to accumulate a little capital. I took a risk to borrow more brothers to invest in electric stamping machines, presses… to make soap. At first, soap made my family just enough to eat through the day because the profit was very little. But the more I do, the more I fly like "a kite in the wind". Slowly, I made a career for myself, had food to eat. Especially, Thuan Phat soap company is famous all over the markets in Saigon."
Two empty hands make money, making Mr. Lam appreciate money above all else. He told his heart not to fall into temptation, but on a delivery trip through the racecourse, he was "suck" by the noisy shouting inside.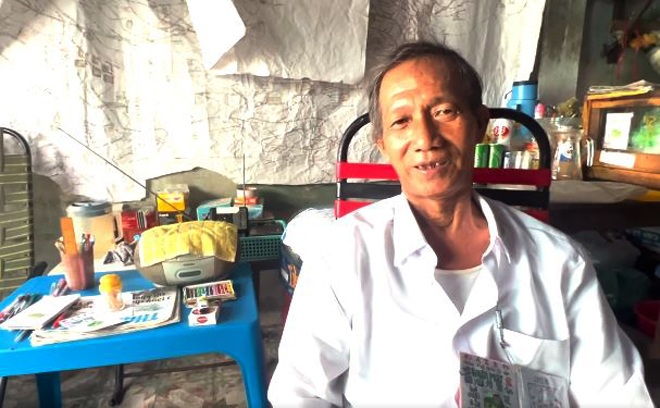 Mr. Lam is sad when he remembers the past.
He said because he was too curious, he bought a ticket to see what was in it? When he heard the staff introduce how to bet as well as the big prize, he was very interested, so he withdrew his money to try it out. "That day the horse that I bet on came to the end of the race, losing. I was so angry that I decided to take revenge. Every day I visit the racecourse to bet with the desire to feel once the feeling of the winner. However, the more I played, the more I lost," said the soap giant.
Lost everything because of the black and red game
The more and more money "wearing a hat" goes out at the racetrack is also when Lam's wife changed from blaming to advising him to wake up and get rid of this red and black game. But he did not listen, determined to become a master of the racetrack, so the last money gradually dissipated, the soap factory went bankrupt. He became empty-handed, his wife was angry, so he also hugged his two children back to live.
"Out of money, I live alone in a shabby house in Ward 12, District 8 – where there is no electricity, no water. I have to make use of rainwater for drinking and living, but in the dry season there is a shortage of water.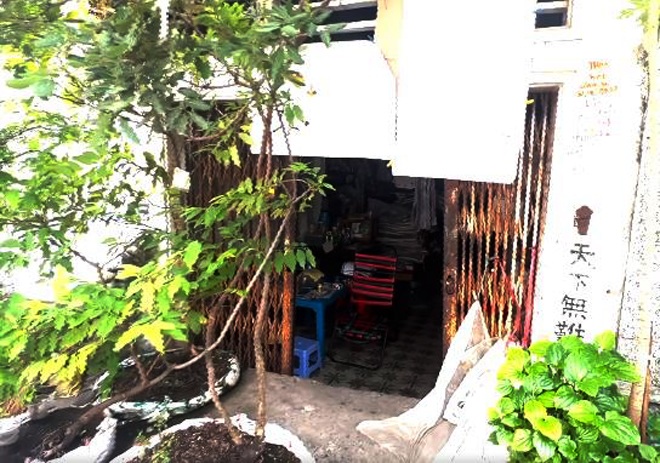 Mr. Lam's shabby house
Recently, I came up with the idea of ​​selling roasted peanuts. I did everything from the wrapping paper to the packaging. Each package, I sell at a very cheap price, from 2,000 to 3,000 VND. People wonder why I sell so cheap? Really I want to impress consumers. Since then, I have continued to start a business and when I have money, I will rebuild the brand of soaps," said Mr. Lam.
Seeing Mr. Lam's miserable photo, many old comrades could not hold back their tears. They offered to rent or buy the house, but he refused. He said it was a house containing many memories with his wife and children. He still holds out hope that one day they will forgive him and return.
You are reading the article
One-time soap giants: Owning a huge fortune, empty-handed because of the passion for red and black, at the end of life in solitude

at
Blogtuan.info
– Source:
Eva.vn
– Read the original article
here