Công nghệ
The secret to making TikTok become ByteDance's 'golden egg'
Since its launch in 2016, TikTok's senior leadership has changed constantly. In April 2021, the short video giant had another change in its senior executive team.
Shou Zi Chew was appointed as TikTok's captain, while Vanessa Pappas took on the role of Chief Operating Officer (COO) here. The organizational strategy restructuring is supposed to streamline the global TikTok team and drive growth.
"Shou and Vanessa's leadership team has laid the foundation for sustainable growth," said ByteDance CEO Zhang Yiming.
Before being appointed CEO, Chew held the position of Chief Financial Officer (CFO) after joining the company in March 2021. Chew was also the CFO of Xiaomi and was the man behind the company's IPO deal in Hong Kong in 2018.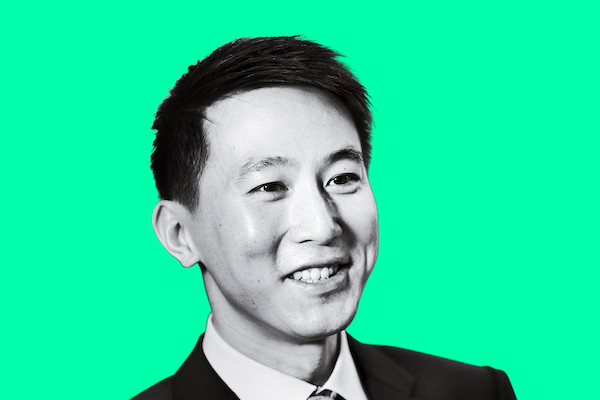 As CEO leading TikTok's overall strategy, Chew focuses his time on issues of security, legal compliance, public relations and government.
Meanwhile, Pappas manages the content, operations, marketing, and product teams. As the familiar face of the app in the US market, Pappas is known for its hard work and attention to detail.
Another key member of management is Zhu Wenjia, who is in charge of the platform's R&D department, which oversees the technology and product, including recommendation algorithms, one of the key elements. for the success of TikTok.
ByteDance's application integrates AI technology to support the content recommendation system in accordance with the user's interests and activities.
The selection of the team to drive TikTok is an important decision for ByteDance. Despite being one of the largest privately held tech companies in the world, valued at around $300 billion in the secondary market, in its home country of China, where most of its revenue is, ByteDance notes. profits decrease.
In 2021, total ByteDance revenue grew only 70% year-on-year, reaching about $58 billion. While in 2020, this company's revenue doubled from the previous year, reaching 34.3 billion USD. The business environment and regulatory tightening in China has forced TikTok to find room for growth in foreign markets.
Global ambition
Despite his impressive CV, industry observers are still skeptical about Chew's ability to fulfill his duties as CEO, due to his lack of knowledge in manufacturing and R&D.
However, Chew has other strengths. For example, he adapted quickly and soon assimilated into ByteDance's unpretentious culture such as dressing casually, and deleting personal posts on Twitter and Instagram.
In March 2022, Chew told Bloomberg that "building a global company is a challenge" because "you need to maintain both the global and the domestic market at the same time."
One of the obstacles the TikTok captain faces is the cross-cultural problem at the company's US offices. TikTok is headquartered in Los Angeles, while its parent company, which shapes the work culture, is located in Beijing.
Cultural differences in the US and Chinese offices are a major point of contention with American employees. They say that working in Beijing is difficult and exhausting.
The chicken that lays golden eggs
At the same time, Chew and management faced growing business challenges. The short video sharing app has reached 1.2 billion monthly users, and it needs to find a way to convert Internet traffic into revenue.
To do this, the platform has stepped up its social commerce activity. Under Chew's leadership, in the second half of 2021, TikTok accelerates the launch of in-app shopping features such as direct purchase links or sales livestreams that allow users to transact with business partners. Last year, TikTok also partnered with Shopify to launch TikTok Shopping for select merchants in the US, UK and Canada markets.
Although TikTok's market share in the US is still relatively small, it is a market with a lot of untapped potential. US consumers are expected to spend $45.7 billion on social media purchases by 2022.
Notably, TikTok's foray into social commerce will drive revenue through cross-border e-commerce. According to 36Kr, in 2021, the total value of e-commerce goods on this platform will reach about 6 billion yuan ($951 million), of which more than 70% will be from Indonesia, the rest from the UK.
Southeast Asian market on target
Southeast Asia is a lucrative market with huge development potential. This explains why TikTok is doubling down on cross-border commerce by bringing the service to more countries in the region such as Thailand, Vietnam, Malaysia, and the Philippines.
According to eMarketer, e-commerce sales in Southeast Asia will reach $89.67 billion by 2022, up 20.6% from the previous year. This means that the region will have the fastest growth in digital sales in the world this year.
TikTok also leverages global ad revenue to drive business growth. Although this ad revenue in 2021 is just under $4 billion, accounting for 7% of ByteDance's total revenue, by 2022, this number is expected to triple to $11.64 billion, of which more than half. , about 6 billion USD from the US market.
A recent eMarketer report shows that TikTok is no longer seen as an experiment, but has become a "must have" platform for more and more advertisers in the US. TikTok's net advertising revenue here is expected to grow 184.4 percent to $5.96 billion in 2022.
TikTok's internationalization efforts have generated initial traction. But whether the company can successfully tap its massive user base for sustainable growth remains an open question.
Vinh Ngo (According to Kr-Asia)
You are reading the article
The secret to making TikTok become ByteDance's 'golden egg'

at
Blogtuan.info
– Source:
vietnamnet.vn
– Read the original article
here