Giải trí
How to fix 5 common problems when applying lipstick-Beauty
If you encounter situations such as smeared lipstick, sticky lipstick, exposed lip grooves, etc., you can apply the following tips.
Lipstick is one of the seemingly simple techniques, but it requires you to be delicate and attentive to make your lips beautiful, smooth and not reveal lip grooves. Here are the common problems encountered when applying lipstick and the ways to overcome them are often applied by makeup artists.
Apply lipstick when lips are peeling
This tip is for those who apply matte lipstick and dry lipstick, the lipstick is not smooth when the lips are peeling. Try scrubbing your lips with a soft toothbrush or exfoliating them regularly, especially before applying lipstick. This not only helps to paint beautiful lipstick, keep it long-lasting, but also reduce dark lips. Pay attention not to exfoliate more than 2-3 times a week and be gentle when doing it so that your lips are not damaged. Chapped lips are also an effective sign of lack of moisture, so you need to drink more water and moisturize.
Lipstick revealed lip grooves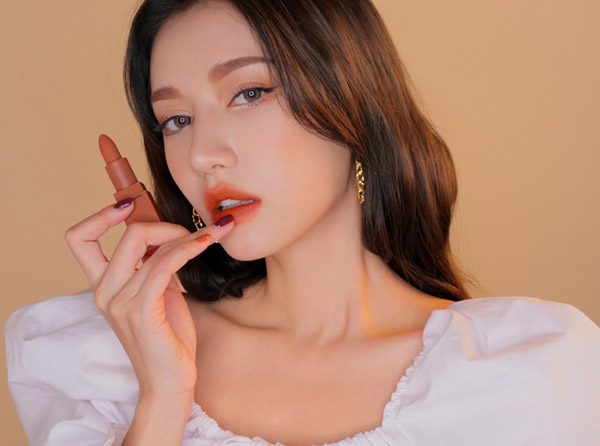 The reason the lips are exposed when applying lipstick is because the lips are too dry. The easy solution is to always apply lip balm, even at bedtime. When applying makeup, clean your lips, then apply lip balm first and then start other make-up steps such as cream, sunscreen. The lip balm will add moisture to the lips to always be soft and smooth, helping the lipstick color not to reveal grooves on the lips. In addition, take care of your lips with a mask. Natural masks can be applied including vitamin E masks, honey masks, avocado masks… In addition, cosmetic lip masks are also a great solution to increase moisture for the lips.
After applying, the lipstick color is not pretty standard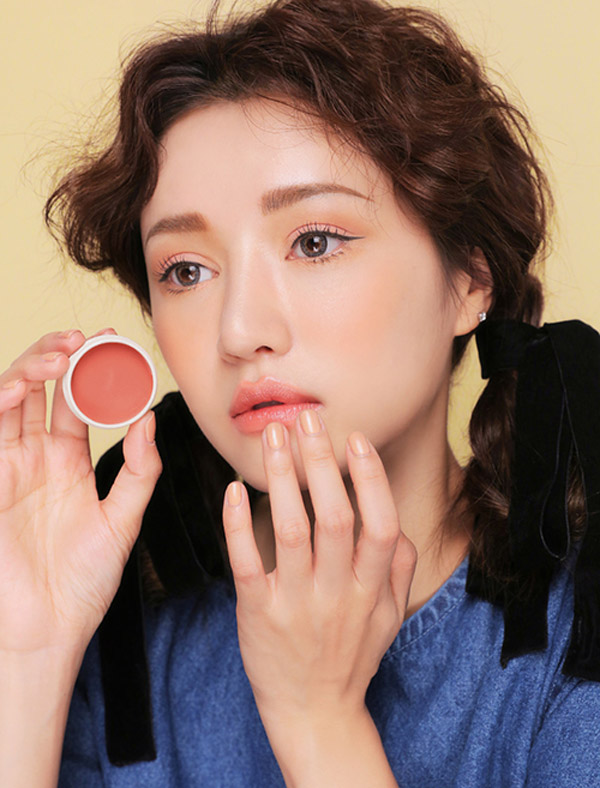 Everyone's lips are different, especially those with dark lips. Therefore, many people will encounter the situation of applying lipstick but the lipstick color is not standard or not beautiful. In this case, apply the following tip: before applying lipstick you should use concealer or light foundation on your lips to cover the original lip color. Then continue to color lipstick.
Lipstick stuck to teeth
Do you feel unconfident when applying lipstick because lipstick sticks to your teeth very often? The solution is to apply lipstick moderately and not too much on the inside of the lips. And another simple trick is after applying lipstick, close your mouth on a tissue to let the excess lipstick stick to the paper. This will help you never have a situation where lipstick sticks to your teeth again.
Lipstick is smeared on the edge of the mouth
Another problem that many girls struggle with when applying makeup is that the lipstick is smeared outside the edge of the mouth, especially when applying bold lipstick. At this time, if you use a makeup remover to clean, the makeup on the skin will be removed and you will have to make-up again. But we can easily solve this problem by touching the concealer with a brush and dabbing it around the edge of the mouth to cover the smudged lipstick. This method is both quick and helps you have sharp lips and the skin around the mouth is also more even and beautiful.
You are reading the article
How to fix 5 common problems when applying lipstick-Beauty

at
Blogtuan.info
– Source:
24h.com.vn
– Read the original article
here