Kha Ly's full name is Lai Thi Kha Ly, born in 1985. This actress has participated in many TV series such as Han Mac Tu, Wind and Wind of Life, Gate of the Sun, Kieu Nu and the giants… Besides acting , Kha Ly sang many movie soundtracks and won the first prize Love Bolero 2019.
In 2016, Kha Ly married actor Thanh Duy after 3 years of dating. Despite their longing, but until now after 6 years together, the two have not been able to welcome their first child.
Kha Ly and Thanh Duy have been together for almost 10 years but have not been able to have children.
Recently, on her personal page, Kha Ly attracted attention when she posted a photo of her being hospitalized but accompanied by a positive caption: "March 17th was amazing" and a heart-shaped icon. In addition, she also marked her husband's facebook.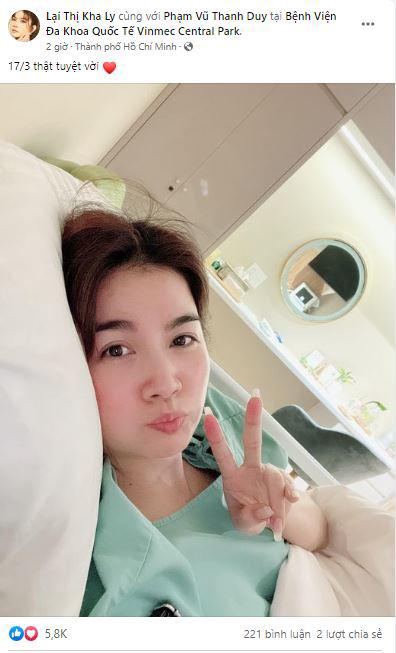 Kha Ly posted photos of her hospitalization with a positive and happy attitude, leading many to suspect she had "good news".
Therefore, many friends and fans thought the actress was pregnant and wanted to show off the "good news": "There's a tiger cub, right, Miss Ly?", "Glad to see you have a baby", "Is there any good news", "At this rate, I suspect the Golden Tiger was born this year. "…
However, soon after, the actress denied that she had any "good news". Some thought that maybe Kha Ly would do a general medical check-up to prepare for pregnancy.



Friends and fans asked, but Kha Ly denied being pregnant.
Not long ago, Kha Ly shared about the reason why she couldn't have children and also how they both felt when they were late to "childhood". He said to himself: "We enjoyed the happiness even though the family was still only two members. My wife and I have been planning to have children for a long time but haven't been able to. Three years ago, I had a thyroid tumor, the doctor advised not to pregnant Because during treatment, many antibiotics must be injected. After the surgery, so far my disease is cured but the good news is yet to be seen. I was not discouraged because I advised people with this disease to still be able to have children, it's just that fate came later than the average person. However, sometimes sadness still surrounds you when you hear the laughter of children from co-workers' families. Every time I hug and caress the Le Be La and Tu Vi children, my heart is filled with the desire to be a mother."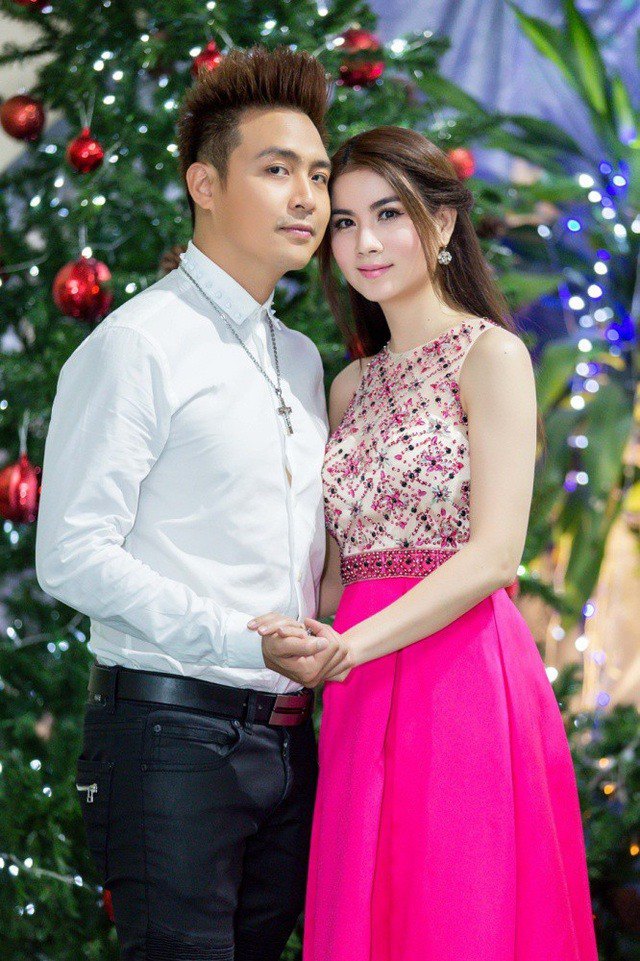 Previously, Kha Ly was "slow to have children" due to thyroid disease, but now she has fully recovered and is waiting for good news.
In addition, Kha Ly said that she was lucky because she was late to have a child, but her husband always understood and sympathized, and the two sides of the family did not pressure them.
"I'm lucky not to be under pressure to have children from either side of my family. When my neighbors ask me questions, my mom often says a few jokes to keep me from getting angry, like "it's okay to have grandchildren." Sometimes, just when we're both of course, she reminded me of childbirth so that my assistant could take care of her while I was still healthy. In the future, I am determined to reduce my work and focus on my health to have a chance to be a mother. Stress, difficulty sleeping during the epidemic, realizing that I was no longer energetic because I'm almost 40 years oldKha Ly shared.
With the current health and psychological preparation, many friends and fans hope to receive the official "good news" shared by Kha Ly as soon as possible.
You are reading the article
Posting a hospital photo with a heart icon, does Kha Ly have any good news?
at Blogtuan.info – Source: Eva.vn – Read the original article here