Thế Giới
China will pour nearly 16 billion USD to turn Wuhan into a "satellite center"
(Dan Tri) – China has set a target of pouring $ 15.7 billion to turn Wuhan, a city once the controversial center of the origin of Covid-19, into the "space capital" of the country. this country.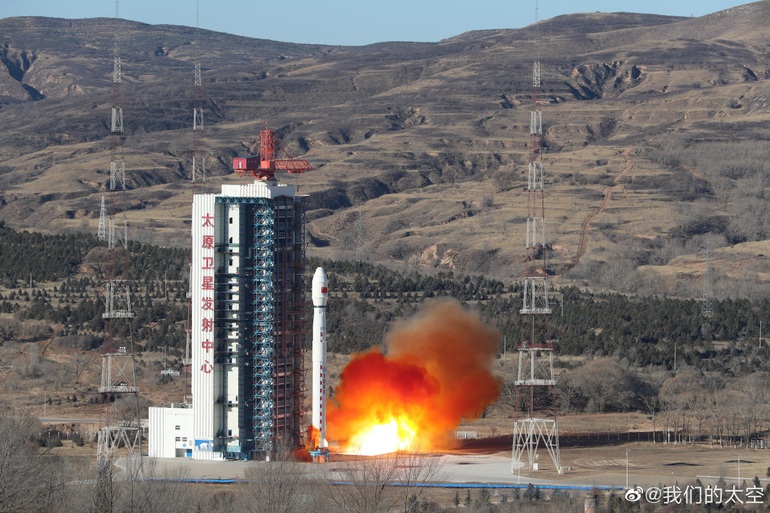 Over the past two years, the city of Wuhan in China has become the focus of attention and controversy when it is considered the origin of the Covid-19 pandemic. Now, the capital city of Hubei province is ready to take on a new life.
Wuhan has pledged to build a 100 billion yuan ($15.7 billion) space industry by 2025 and become China's "satellite valley", state media CGTN news.
According to the city government's announcement last week, Wuhan is giving companies incentives finance up to 50 million yuan for projects related to the production of satellites, rockets and spacecraft.
The grants are small compared to the ambitious goals set by the coastal city, but the plan shows that China is ramping up efforts to become a significant space power by 2030. .
China has several space programs planned for a decade. The most important is the Thien Cung space station, which will come into operation this year. This will be the only operational space station after the ISS retires in late 2030 or early 2031.
Wuhan was once at the center of a controversy after former US President Donald Trump theorized that the virus caused… Covid-19 pandemic leaked from a laboratory in Wuhan and called for an independent international investigation. China denies this allegation and accuses the US.
Later independent studies suggested that the virus originated in a market in Wuhan, not leaked from a laboratory. The incident has so far cast a shadow over China-Western relations and spread to Australia as Canberra also called for an international investigation into the possibility that the virus leaked from a laboratory in Wuhan.
And now, Wuhan is once again in the center of attention, taking on an important position in China's satellite program.
"Valley of Satellites"
China wants massive commercial satellite constellations to provide services ranging from high-speed internet to aircraft and to tracking coal shipments.
The country faced a major energy crisis last year due to a shortage of coal, one reason why tracking shipments via satellite is more urgent than ever.
Furthermore, according to the Observer Research Foundation (ORF) in New Delhi, China is the latest "player" in a long list of US and European Union companies that have placed communication satellites in low Earth orbit. (CLIMB).
According to SCMP, companies will be encouraged by the Wuhan city government to use locally sourced equipment, software and services.
A company can receive financial incentives of up to 15 million yuan if it uses local products in more than 10% of the production of high- and low-orbit satellites, as well as spacecraft. And they can get up to 50 million yuan if local products account for more than 30% of sales.
A greater degree of centralization in satellite development could also help China's economy, already weakened by the pandemic, grow stronger this year.
Previously, Shenzhen – the innovation city of Guangdong province – gave incentives of up to 300 million yuan for projects related to satellite development and the use of related industries last year. China is also building a fifth rocket launch station in the port city of Ningbo, Zhejiang province.
Earlier this month, China's Long March 2C rocket, carrying seven satellites, took off. Six of them were developed by GalaxySpace, a private Chinese company, with the goal of building a test network for LEO broadband connectivity, in direct competition with SpaceX's Starlink.
The larger goal for China seems to be to assemble a massive array of satellites and become a space power while simultaneously powering domestic production.
You are reading the article
China will pour nearly 16 billion USD to turn Wuhan into a "satellite center"

at
Blogtuan.info
– Source:
dantri.com.vn
– Read the original article
here