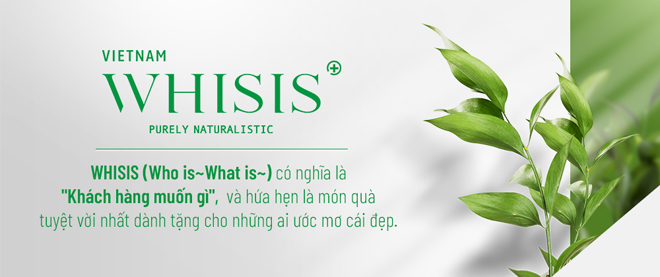 Knowing that the skin of women in each country will have its own characteristics. But in the end, the standard of beauty remains: glowing, bright and healthy! Understanding that, WHISIS has produced well-organized, simple yet effective routines. Special formulas, leading-edge technologies and carefully selected ingredients have created a unique product that is widely accepted.
Green tea, aloe vera, ginseng, red apple, … are plant species selected by WHISIS to be included in product formulas, to improve skin problems such as acne, lack of moisture, dullness, aging.
So what are the basic steps of Korean skin care, let's find out now!
Clean: This is the first and important step in a skin care routine. In this step, WHISIS offers 3 product lines including:
– makeup remover: WHISIS Pure Esthetic Hyaluronic Cleansing Water has the ability to deeply cleanse, remove dirt, stubborn makeup while remaining gentle on the skin. The ingredients are alcohol-free, fragrance-free, safe for even the most sensitive skin.
– Cleaner: For an effective double cleansing, a facial cleanser is indispensable. WHISIS Pure Esthetic Deep Clean Foam Cleansing is WHISIS's #1 selling line. Ingredients include Vitamin E, moisturizing HA, anti-oxidant; Tranexamic acid brightens and centella asiatica extract soothes the skin. It costs just a little over 100k, really too cheap and worth buying.
– Exfoliate dead skin: The rule to keep skin glowing is to exfoliate regularly 1-2 times a week. Currently, the brand only released 3 lines, but the quality is unquestionable!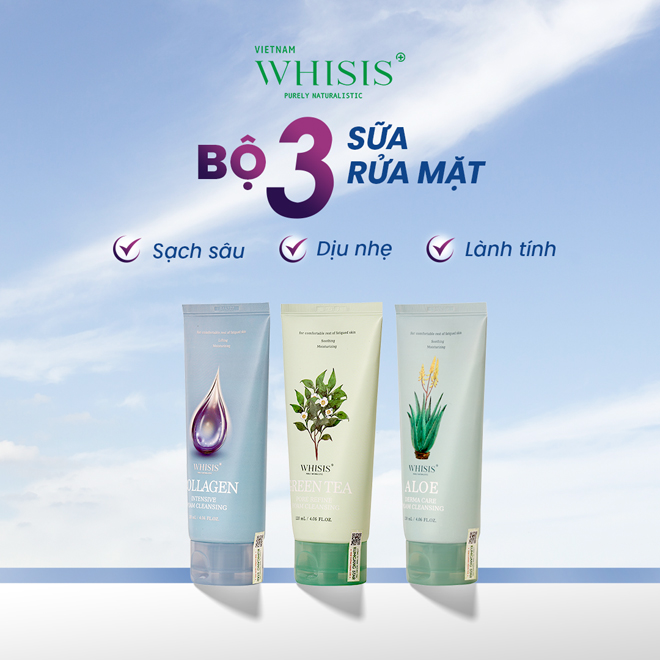 Humidity level: When the skin is not moisturized enough, the protective barrier weakens. From there, bad agents are easy to attack and make skin breakouts, dull, aging quickly. To simplify this step, you will need a range of moisturizing, brightening, anti-aging creams such as WHISIS Pure Esthetic Brightening Tone Up Cream.
Protect skin: The good news is that people are now aware of using sunscreen regardless of whether it is sunny or cloudy. But choosing which line is suitable for the skin condition is still a pretty painful problem. Check out this new generation of sunscreen WHISIS Pure Esthetic Daily Fit Tone Up Sun Block (SPF50+/PA++++)!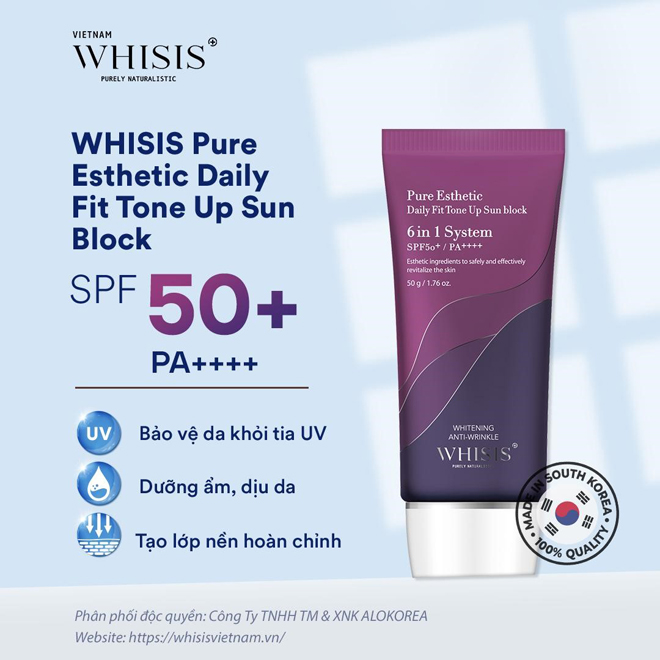 Regardless of age or gender, beauty is reflected in the skin. So, skin care is a way for us to find the best version of ourselves. Maybe WHISIS is a fairly new name in the Vietnamese market, but not so in Korea. And if you've read this last line, I'm sure you and WHISIS really do have that "destiny"!
You are reading the article
Minimalist skin care – Korean beauty with WHISIS
at Blogtuan.info – Source: Eva.vn – Read the original article here