PregnantChildbirth is a journey to carry out a woman's sacred "divine mission". However, it comes with inevitable changes in health, physique and beauty. Even a beautiful "mother" like Nhat Linh – Phan Van Duc's wife still has flaws that are hard to hide in her body.
Phan Van Duc was loved by many when he returned from the 2018 Asian U23 tournament in Changzhou (China). Nhat Linh (SN 1998, from Nghe An) was once known as the "sexy girl teacher" thanks to a photo of him interning at a preschool in Dien Chau district.
Phan Van Duc's wife was once called a "preschool girl."
The couple dated publicly in August 2019 and just 5 months later, Van Duc – Nhat Linh officially became husband and wife. They held their wedding on January 30, 2020 at a famous hotel in Nghe An province. 6 months later, the famous couple happily welcomed their first child, a girl, who was called home by the cute name Strawberry.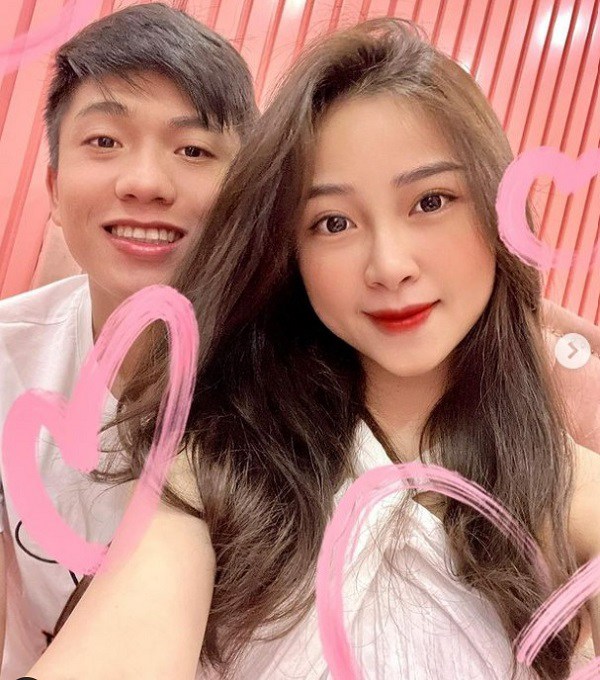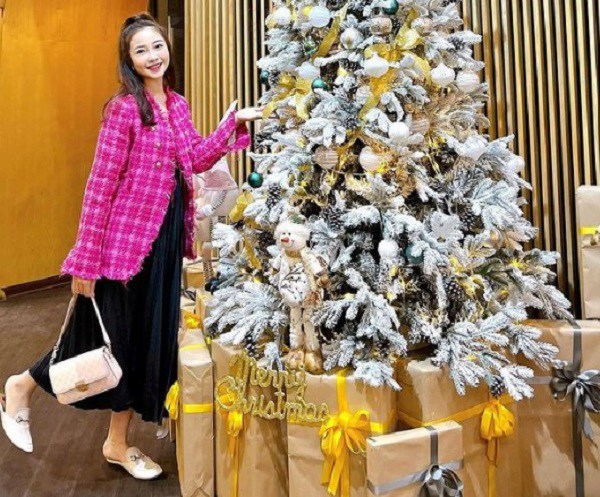 Currently, Nhat Linh is pregnant with her second child.
In September 2021, Phan Van Duc happily announced that his wife was pregnant for the second time and was a boy. Currently, Nhat Linh has entered the third trimester of pregnancy. Through the photos posted on her personal page, it is seen that Nhat Linh is pregnant, but still very beautiful and attractive, not tired at all. It was just that Van Duc's wife's face had become rounder and chubby than before. However, his overall face was undamaged, proving that he had not gained much weight. The "sexy preschool girl" is often lauded as "fit for pregnancy" when she becomes even more beautiful while pregnant.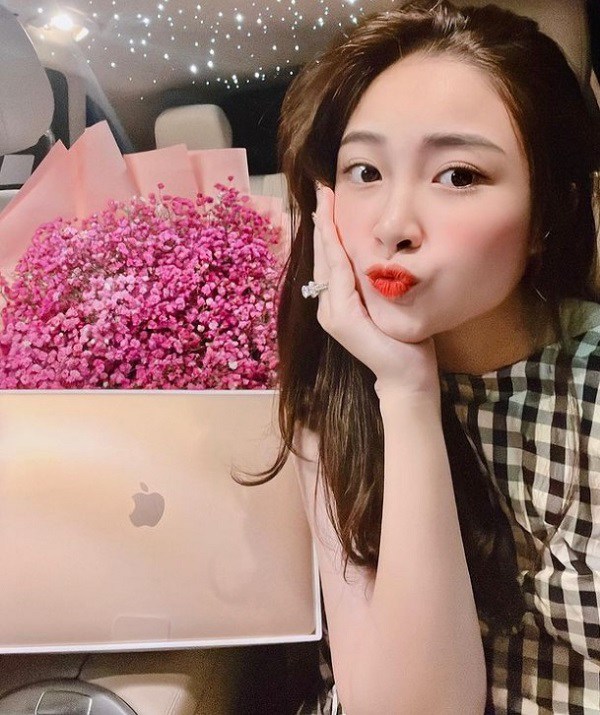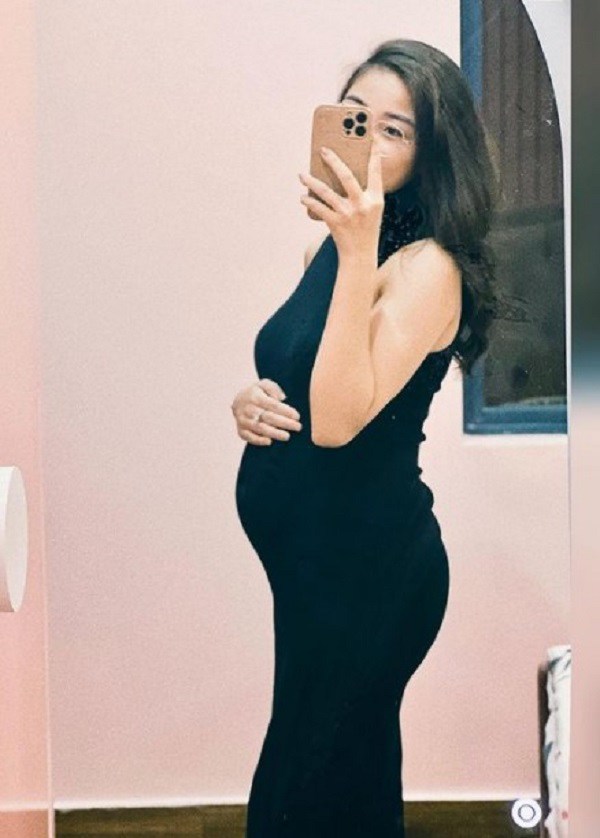 Her "mother" is often praised for getting more and more beautiful and beautiful.
But recently, when posting a photo on social networks, Nhat Linh accidentally revealed a body defect that many pregnant women encounter. Those are stretch marks. In particular, the wife of Phan Van Duc took pictures lying in bed with her daughter, she lifted her pregnant belly so that the child could sleep while "hugging you" lovingly. However, at this time, Nhat Linh's stomach also clearly showed white stretch marks hanging around. Perhaps the fact that the second round grew so fast that Nhat Linh could not avoid this change. However, she doesn't seem too worried as she is still comfortable posting on social networks. Of course, having a healthy baby was Nhat Linh's main concern at this time. Regarding stretch marks, young mothers must "precede" the experience of dealing with postpartum because they have only given birth once.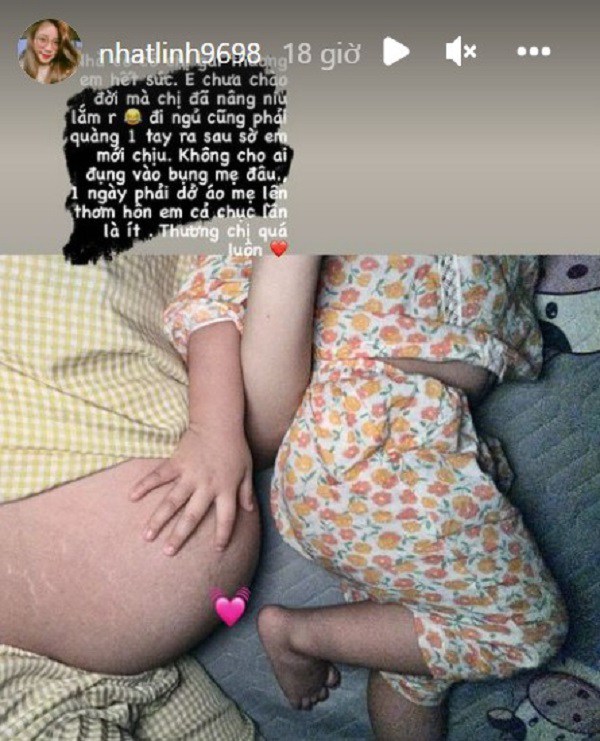 Nhat Linh revealed stretch marks on her pregnant belly while taking pictures with her daughter.
How to limit stretch marks during pregnancy?
Stretch marks are a condition that many pregnant women encounter, stretch marks during pregnancy often appear when the mother's weight increases faster than the elasticity of the skin of the abdomen. Most pregnant women often experience stretch marks on the chest and abdomen, followed by the arms, buttocks, or thighs. Stretch marks will grow larger and more frequent as the pregnancy progresses and the mother gains weight quickly.
To limit stretch marks during pregnancy, please pay attention to take good care of yourself at this stage:
– Maintain a healthy lifestyle. Get enough vitamin C, vitamin E and protein in your daily diet. This will help increase skin elasticity, increase collagen production, and repair and grow tissue.
Drink plenty of water to keep skin hydrated. You can also use antioxidant teas that are black, white, or green.
– Maintain a healthy body and improve blood circulation by walking or practicing Yoga regularly.
During pregnancy, massage the whole body regularly with aromatherapy before bathing. It reduces the appearance of stretch marks during pregnancy.
– Apply Vaseline lotion on the stomach during pregnancy.
– Exfoliate the affected skin areas during pregnancy such as abdomen, thighs, breasts by massaging regularly with oil. Moisturizes your skin with natural ingredients that increase the elasticity of the epidermis in the skin.
You are reading the article
Preschool hotgirl pregnant with Phan Van Duc, reveals body defects for the first time
at Blogtuan.info – Source: Eva.vn – Read the original article here