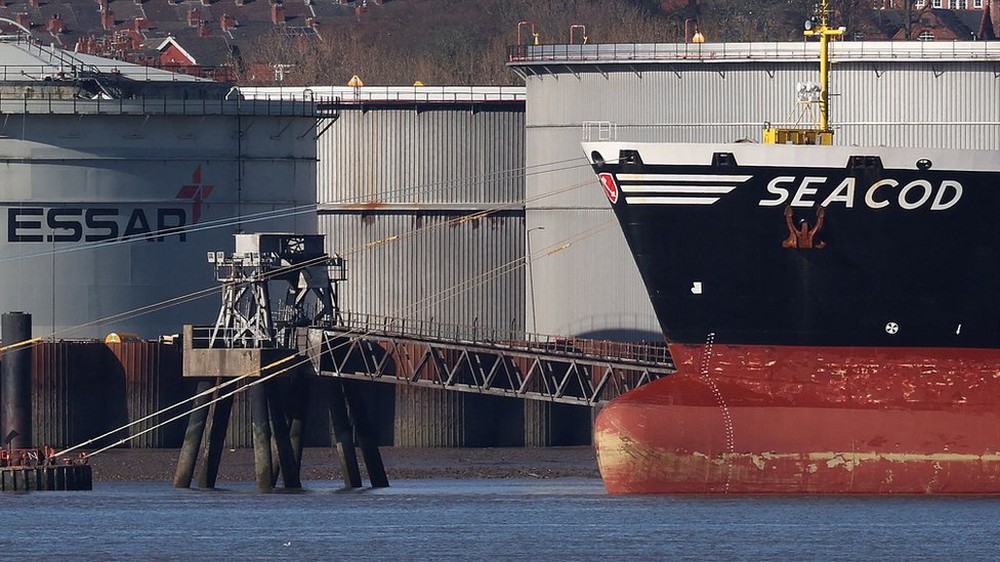 Russian oil tanker refused to unload. Photo: BBC
Russian oil is out of stock
On February 22, two days before Russia launched what it called a "special military operation" in Ukraine, a German-flagged 33,000-ton diesel vessel left the Russian port of Primorsk.
But this tanker was not able to deliver the goods successfully. When it arrived at Tranmere – a British crude oil loading port – on March 3, the staff there refused to unload when they knew where the ship was coming from.
Similar boycotts have flared up elsewhere. Data analytics firm Kayrros estimates that Russia's total oil "above" has increased by nearly 13% in the two weeks after the outbreak of armed conflict, largely due to inability to deliver and search new customers. The number of ships returning to Russia has also skyrocketed.
Most of the tankers leaving Russia in recent weeks were purchased and paid for before hostilities broke out. Currently, most of Russia's oil cannot be exported. Concerns about sanctions, bad publicity and logistical problems have caused many customers to pause buying Russian oil.
According to data analysis company Kpler, on March 24, the volume of Russian oil exports by sea stood at 2.3 million barrels per day, nearly 2 million barrels lower than the level of exports on March 1. . While Russian oil is in short supply, the world crude oil price has increased sharply, at nearly 120 USD/barrel.
Will Iran scenario repeat?
The partial embargo on Russia is reminiscent of the West's blockade of Iran in the 2010s, prompting the Islamic Republic to devise a "unique" scenario for trading oil.
In May 2018, the US imposed "maximum pressure" sanctions, with the aim of completely blocking Iran's oil exports. This was almost a success. In October 2019, Iran's crude oil exports fell from 2.3 million bpd before sanctions to 260,000 bpd.
Since then, however, Iran's oil exports have rebounded, averaging around 850,000 bpd in the three months from December 2021 to February 2022.
Iran exports oil through two channels.
The first is through an authorized but restricted sales channel. When imposing sanctions, the US granted limited exemptions to eight countries that were allowed to import Iranian oil. However, there is one draconian provision: The proceeds of the sale of oil must be paid in the currency of the importing country and kept in escrow accounts at that country's banks, or used to pay for Iran's purchases of oil. goods produced in that country. That is not what Iran wants.
To circumvent the law, Iran has chosen the second channel: "smuggling". Iranian oil tankers go to countries that are adversaries of the United States, such as Venezuela, with their communications turned off. Some ships were even repainted to conceal their origins. Others transport oil at sea at night, carrying other countries' flags.

Julia Friedlander, a former intelligence official now working at the Atlantic Council, a Washington-based think tank, said crude oil is also transported overland by smuggling gangs. Oil is sold to China, Turkey and the United Arab Emirates in exchange for gold, pesticides and even investments in housing projects in Tehran…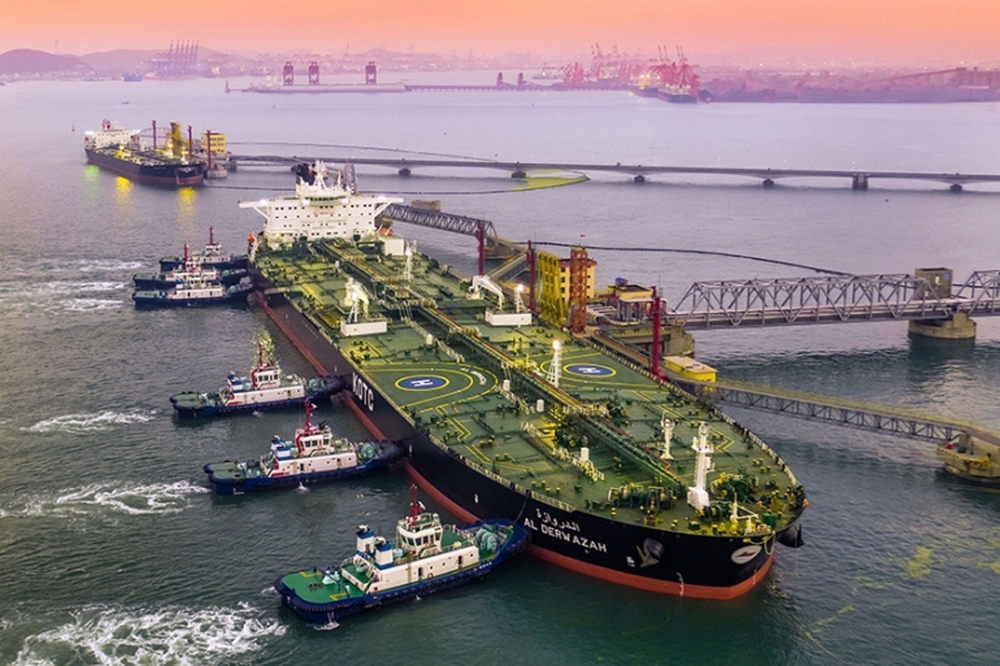 Iranian oil tankers go to countries that are adversaries of the United States with their communications systems turned off. Photo: Reuters
According to the British magazine The Economist, Russia is less likely to have to follow Iran, mainly because the embargo on Russian oil products at the moment is still weaker than the embargo on Iran. Only the US has banned oil imports from Russia and from the beginning it did not buy much Russian oil.

On March 25, Germany said it would cut its oil imports from Russia in half, but it was not clear when it would start. Russian crude oil is still being transported via pipelines to Europe with a capacity of about 1 million bpd.
But oil exports by sea have declined. Western customers, such as major energy companies, fear a public backlash. They also face financial and logistical problems as banks cut credit, ship owners struggle to get insurance and shipping costs soar.
As a result, Russia's Urals crude is currently trading at a discount of about $30 per barrel.
Potential customers
India and China – two major countries that do not respond to Western sanctions – are interested in cheap Russian crude oil.

According to The Economist, Russia's crude oil exports to India in March are expected to increase to 230,000 bpd, a sharp increase from three months earlier. However, India is unlikely to buy much, at least in the short term.
Nearly half of India's oil imports come from the Middle East. While it is possible to partially replace it with Russian oil, shipping from the Gulf is so much cheaper that the Urals crude discount will have to increase first. Transactions cannot be paid in USD, so India also has to experiment with the ruble-rupee exchange transaction mechanism.
That's why the Indian Petroleum Corporation – the country's largest refiner – has just ordered 3 million barrels. Analysts say it is unlikely that India will buy more than 10 million barrels per month. This is too small for the International Energy Agency's estimate: Russia's oil backlog is expected to hit 3 million bpd in April.
Russian President Vladimir Putin and Chinese President Xi Jinping. Photo: Reuters
According to The Economist, then, only China could save Russia. China currently imports a total of about 10.5 million bpd (equivalent to 11% of world daily production). China can buy 60 barrels of crude oil from Russia in a relatively short time to fill its empty stockpile.
But still no change has happened. The reality is that it has become more difficult to transport oil from Russia. While shipping oil from Russia to Europe usually takes 3 to 4 days, shipping to Asia takes 40 days. Crude oil has to be loaded onto large tankers, which takes more time and costs. Chinese banks also do not want to lend to pay for this type of contract and the transaction must be done in RMB.
However, the bigger reason is probably that Chinese traders are waiting. Even at the extra cost, buying Russian oil is still a bargain. As Russia's trade position weakens, the discount for Urals crude will increase. That will be the time for Chinese traders to act.
https://soha.vn/dau-cua-nga-e-hang-do-lenh-trung-phat-nhung-lai-la-mon-hoi-voi-nhung-khach-hang-dac-biet-20220330161014796. htm
You are reading the article
Russian oil is out of stock due to sanctions, but it is a bargain for special customers

at
Blogtuan.info
– Source:
Soha.vn
– Read the original article
here