Business
Queen Wushu Thuy Hien revealed about the "oral contract" in the short marriage that day and the present happiness at the age of 43.
When I was young, I thought love was marriage, but life put together is different
In 1993, at the age of 14, Nguyen Thuy Hien was already famous for being the first Vietnamese athlete to win a gold medal at the world championship. After that, she continuously achieved other remarkable achievements and became the "golden" name of Wushu village in the country.
Once reached glory with 7 world championships, but the private life of the "wushu queen" was not as it was. At the age of 23, she married singer Anh Tu (Tu Dua) ​​after 3 years of love. But, after only 4 years of living together, the two divorced when they could not find a common voice, she admitted that she did not know how to love, did not know how to look at people.
Talking about the decision to get married soon, Thuy Hien said that love is marriage, but it is also because she wants to legalize the cohabitation to take care of her husband's stepchild properly and to save the child from suffering. The simple thinking of youth gave her 4 years of marriage and ended when she had a 2 year old baby and a few months pregnant. At that time, Thuy Hien was still young, but her belief in happiness from marriage was exhausted.
Thuy Hien self-identifies as a sports athlete who lives a regular life, the principle of which should live with a liberal artist who lives according to the emotions that have made them unable to stay together for a long time. Because living together is not as imagined. She gave her husband some time to change and finally "time out" everything was still the same, she decided to break up definitively.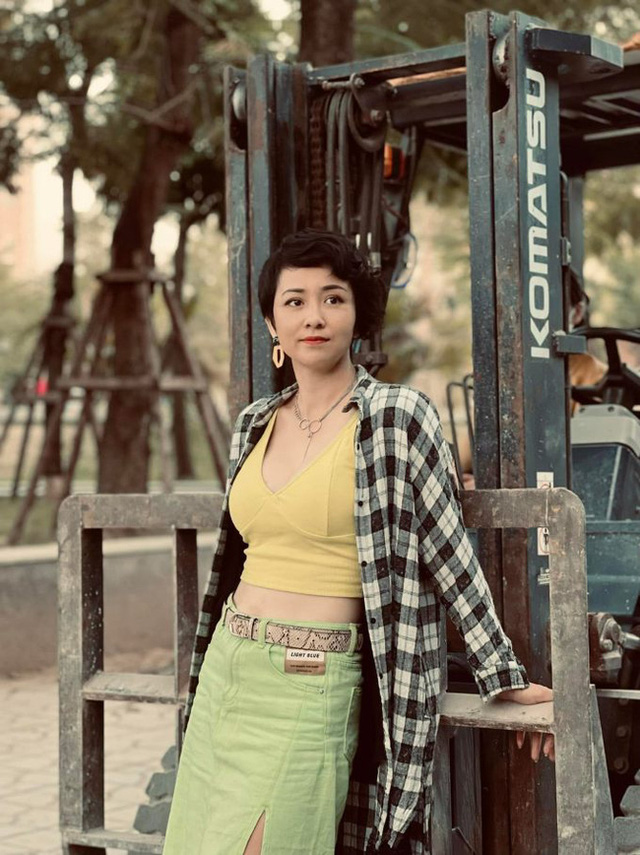 "When I was young, I thought love is love, marriage is marriage; but life put together is different. Before marriage, my parents broke up, Anh Tu's parents broke up, both had an "oral contract" with Together they build and try to maintain a home so that their children don't lack love like they used to.
But talking to each other is one thing, the reality of married life is different from what you imagine. I decided to end the marriage pretty quickly, it sounds decisive but the pain is also a lot. But I'm determined to fight it myself."
Thuy Hien once shared that she was about to give birth later without her husband by her side. After giving birth, she had postpartum, both physical and mental pain also appeared, hatred was still there. Like many other women after divorce, they all have psychological problems and struggle to heal themselves. The "sequences" of divorce with women seem to be more persistent because they are the ones who often adopt children with hardships and worries.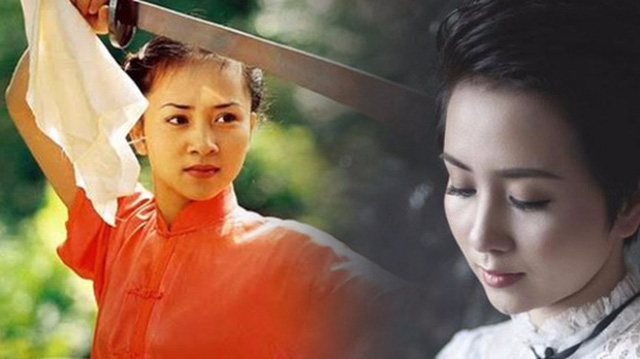 Currently, Thuy Hien is not young, but she seems loving and brave of an experienced woman, she also has a new family. However, she still said that happiness for her now is not a relationship between a man and a woman, but joy from her children, taking care of the garden and the house and taking care of the dogs. She now knows how to divide happiness into many baskets, not put it all into marriage as before.
I'm not in the habit of keeping anything as a souvenir
There was a time when the wedding photos of Tu Dua and Thuy Hien were thrown out of the tree, and many "conspiracy theories" were raised. Thuy Hien was also silent. But recently, on the occasion of reappearing to talk about post-divorce and healing in the Talkshow "Exit", she answered frankly about how the past sometimes suddenly "digged the grave" and came back to life. noisy.
"I don't understand why I'm always the one to know last. Maybe I'm focused on everything I do, after giving birth, I'm too focused on raising children. It's time to get information that the wedding photos were left at the base of the tree. , friend Tu got a phone call to ask, did I say straight out that I don't keep old pictures, I don't have the habit of keeping anything as a souvenir.We started as friends, ended up being friends again, after After the marriage ended, I had nothing left but 2 children.Thuy Hien said.
Talking about children, Thuy Hien said that although breaking up is of course something, she always thinks in her mind that in the end, if husband and wife will return to be friends and she tries to do that.
Thuy Hien recently sang. She sang "Repaying the debt of love from afar" so passionately and passionately that many people praised her. But behind this time holding the mic in middle age, before that, Thuy Hien was always self-deprecating that she couldn't sing.
Her honest confession also comes from her old marriage: "Before, I lived with a self-deprecating singer but didn't dare to sing. By the time my daughter was born, she couldn't speak, she knew how to sing and that's why I never dared to sing. When she was an adult, in an exchange I had. I dared to sing and was accepted by everyone. At that time, I realized that I also know how to sing. I am not a singer but an athlete, so I sing for fun, psychologically comfortable without pressure. nothing".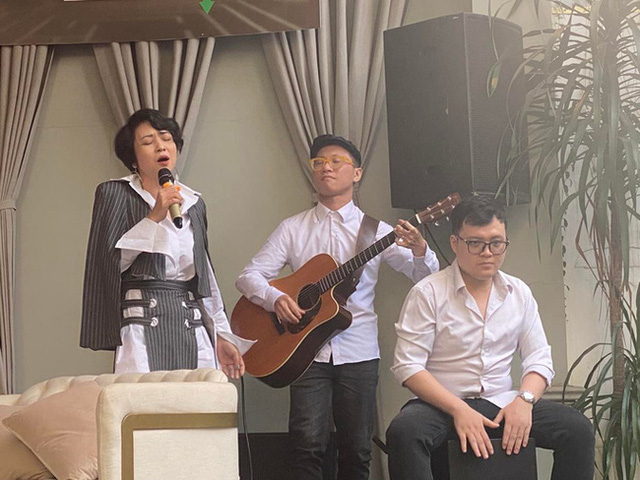 Turns out, there is such luck in bad luck. Many women, when they enter a marriage and only have meals left to cook for their husbands and children, give birth and take care of children… to the extent that they don't even know what they want, need, or take care of themselves. how body. Even passions and pleasures are extinguished. But after getting out of the marriage, they know what they need and want to do for themselves. The breathing space of loneliness, of being alone, makes them love and take care of themselves more.
Should "return on friend mode" after divorce so that children will be less disadvantaged
Although she sings "Repaying the debt of long-distance love", even though she thinks it's over, if it's 100% done, she thinks it's impossible. Because after the divorce, even though they are no longer husband and wife, those two people are still father and mother, and still have to be involved for the sake of their children.
Therefore, it is necessary to "re-enable friend mode" after divorce with her: "I think the mistake of many people after divorce is being too hostile to each other, not resolving old conflicts by themselves, and more especially, forbidding the other person from meeting and taking care of their children together. more disadvantageous for the children".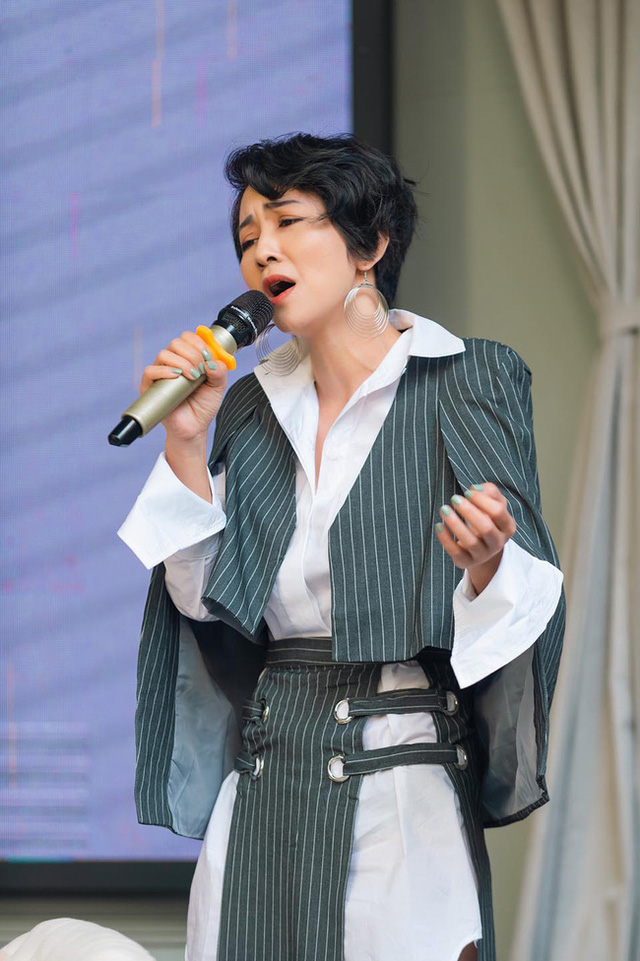 Many women also said that they did not dare to divorce because of their children, Thuy Hien herself also wanted to keep her family for her children to have a home with such an "oral contract", because she herself was a child. missing a true home. However, she broke the 'contract' and broke the contract with herself and her children because she was no longer happy.
However, she also said that, although having a full home is the best thing, but the two children in their sister's family are "not as miserable as people think". Thuy Hien took a simple example such as a mother who is more serious, afraid that her child will have a sore throat and will not let her eat ice cream, but when her father picks her up, her father will feed her in the afternoon, so they are happy all day.
According to her, despite the separation, if the parents still take care of and care for the children, the disadvantage will be minimized and the divorce of the parents will not become too heavy or haunting for the children.
https://afamily.vn/nu-hoang-wushu-thuy-hien-tiet-lo-ve-hop-dong-mieng-trong-cuoc-hon-nhan-ngan-ngui-ngay-ay-va-hanh- Phuc-hien-tai-o-year-old-43-20220330115633248.chn
You are reading the article
Queen Wushu Thuy Hien revealed about the "oral contract" in the short marriage that day and the present happiness at the age of 43.

at
Blogtuan.info
– Source:
cafebiz.vn
– Read the original article
here