Passion fruit tree also known as: passion fruit, passion fruit, cool, cool … belongs to the Lac Tien family, semi-woody form, easy to grow and care for. Today, in Vietnam, passion fruit is grown in almost all provinces. There are two types of passion fruit that are popular and most widely grown, passion fruit and passion fruit red skin. Passion fruit has many effects in life. Not only is it a great fruit for refreshment, passion fruit is also used in medicine and food processing.
But when caring for potted plants, some of you face the situation of only flowering but not fruiting, what to do? This case requires only one trick to solve.
Thus, the passion fruit does not bear fruit perhaps because the passion fruit is not pollinated. Because when we grow passion fruit at home, we often leave it on the balcony, in an enclosed space, without pollination, so the tree will not bear fruit naturally, so we can use artificial pollination to solve the problem.
How to do it: In the morning, you can use a cotton swab to dip the pollen on the stigma of the male flower and then apply it evenly on the female flower. That's it, the steps are as simple as that.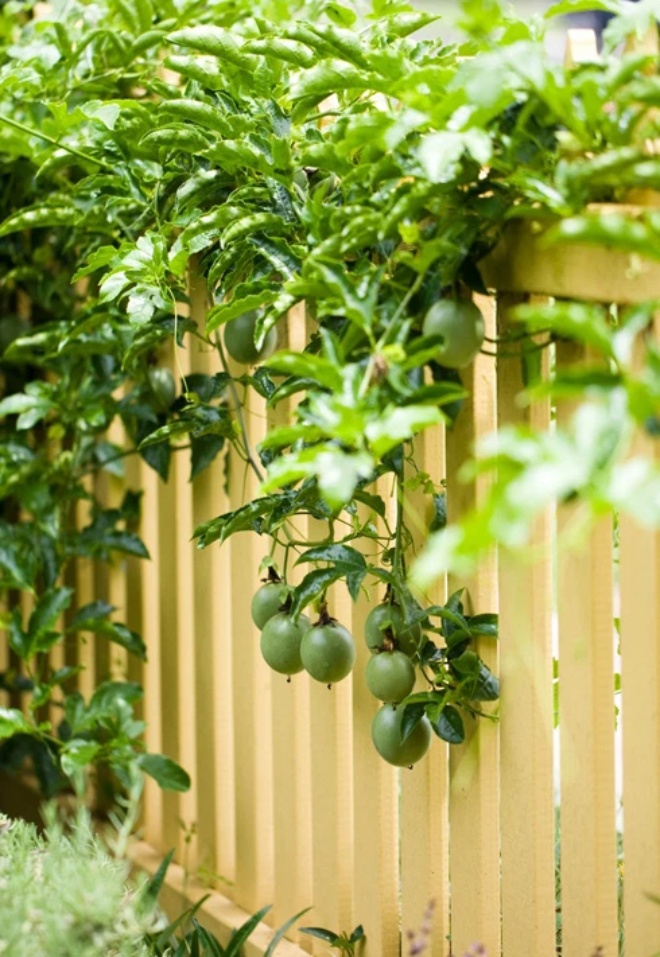 How to grow passion fruit to get more fruit?
Choose a good variety:
There are many ways to grow passion fruit, it is possible to grow passion fruit by seed or with a separate nursery. If you are growing from seed, you should choose seeds that are mature, wrinkled, disease free, seeded, and beautiful black. If planted in a nursery, we recommend choosing varieties with an average height of 10-12cm that are healthy, pest-free, and have bright green leaves.
Soil:
Passion fruit is not picky about growing soil and adapts easily to all types of soil in all different terrains. The soil needs to be cleared of weeds, plowed and plowed. In particular, although plants need adequate water, if they become stagnant it will cause root rot and affect plant nutrition.
Therefore, it is necessary to make drainage ditches to limit the condition of the soil being washed away and eroded. Each tree hole should measure 60 – 60 – 60cm or 50 – 50 – 50cm. A little note if the planting area is not the first land, but rather land that is used after other industrial crops such as coffee, pepper, etc., it is recommended to temporarily cultivate other plants about 2-3 plants before planting passion. fruit to remove nematodes.soil.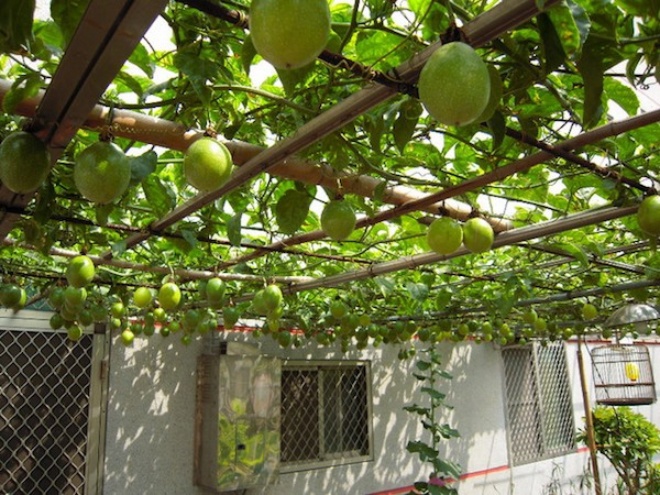 Humidity:
The most suitable temperature range for plant growth falls between 15-300C with warm climates, full light conditions.
Passion fruit loves moisture, so it needs to have the right amount of moisture. In particular, passion fruit grows well in places with high humidity, so it is necessary to ensure special humidity during the stages of fruiting and fruit development. If there is a lack of water, the tree will dry up causing fruit atrophy and crop loss.
If there is a lack of water, the passion fruit plant will simultaneously lose flowers, lose fruit or the fruit will shrivel, drain all the water and completely lose use value after harvest. This is a special feature worth noting of this plant.
You are reading the article
Passion fruit on the balcony only blooms but does not bear fruit, use the trick to hang fruit all over the base
at Blogtuan.info – Source: Eva.vn – Read the original article here