Games
Manga/Film
Reviewing the times that the bald guy Saitama "gives the ball" to Garou
Fans of One Punch Man have long seen similarities in Garou and Saitama. Garou's growing strength has caused many to wonder if this monster will one day be able to confront Saitama. Currently, although Garou has transformed quite spectacularly, he is being "sickened" by the saints in One Punch Man chapter 209.
These two characters have met before, let's take a look!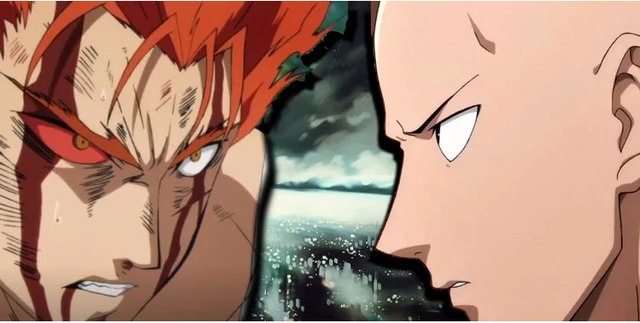 Garou interrupts Saitama when going to buy a wig
Garou had several attacks on Saitama, although it didn't hurt the bald guy or take any damage. Saitama himself still hasn't set his sights on Garou and sees him as someone who needs to be eliminated.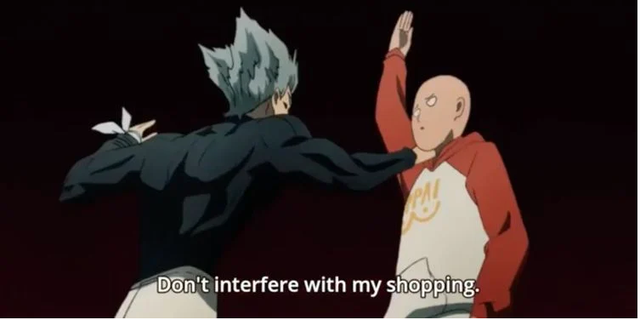 Saitama has agreed to enter a martial arts competition on Charanko's behalf in order to grab a huge prize money for the winner. He then started looking for a wig to disguise himself to avoid being recognized.
Here, Garou is also showing his strength when he defeats a member of the hero association. At this moment, Saitama appeared and was wondering about which hairstyle to choose. Seeing Saitama's nonchalant attitude, Garou gay immediately attacked. Annoyed by the sudden interruption of shopping, Saitama responded and defeated Garou in the blink of an eye.
Garou and his 2nd encounter with Saitama
Saitama and Garou's second meeting in One Punch Man takes place when Bald Cape protects the people from attack by monsters. At that time, Saitama opened up to King about his difficulties about being so bored with his current life because he had no opponent.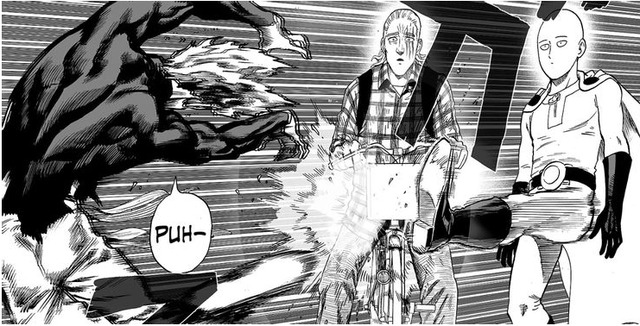 At that time, Garou spotted King and Saitama walking together and took action. Garou declares that he will defeat the name that has made him itch for a long time and rushes to King. Annoyed at being too strong compared to the others, seeing King being attacked, Saitama instantly kicked Garou into the wall.
The 3rd meeting is full of humor
Garou and Saitama's third encounter is funnier than the first two. Saitama had just finished eating when he realized he didn't have his wallet. Just as he was pondering his life decisions, Saitama met Fubuki and was invited by her to join the group.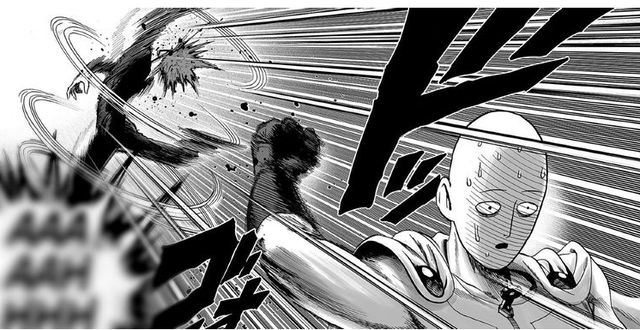 Coincidentally, when Garou was also nearby, Saitama witnessed this monster saving a child and agreed with this monster's action to save people. However, Garou saw this as pity and mocked him. Once again Garou lunged at the opponent forcing Saitama to throw a punch to defeat this troublesome monster.
The most anticipated battle between Garou and Saitama
The current meeting between Garou and Saitama in One Punch Man is receiving much attention from the audience. Saitama went to Garou and "teached the doctrine" but was repeatedly attacked by this monster. Frustrated by Garou's refusal to speak, Saitama punched the monster and made a disparaging remark about "this chicken".
Currently, in the upcoming chapters of One Punch Man, we will continue to witness the scene where Garou is "beaten by Saitama". There will be many interesting and funny details appearing in this battle.
What do you think about the relationship between Garou and Saitama? It seems that this monster is a bit dirty when he is repeatedly "poisoned" by the saint One Punch Man Right? Please leave your comments!
https://gamek.vn/one-punch-man-diem-lai-nhung-lan-anh-chang-dau-troc-saitama-bon-hanh-cho-garou-20220413122953187.chn
You are reading the article
Reviewing the times that the bald guy Saitama "gives the ball" to Garou

at
Blogtuan.info
– Source:
gamek.vn
– Read the original article
here