Remember what parents should and shouldn't when vaccinating children 5-11 years old so that the vaccination process goes smoothly and safely.
Things Parents Shouldn't Do
– Misrepresentation of children's ages: According to the regulations on vaccination, children are only vaccinated when they are old enough, not for children under the age. The reason is that all vaccines are tested to determine safety and effectiveness according to the prescribed age. Likewise, there are currently no studies that have determined that the Pfizer vaccine fully meets the safety and efficacy standards for children under 5 years of age. Therefore, when taking children for vaccination, parents should declare the correct age of the child. Do not be impatient to have your child vaccinated early or think that your child is only a few months short of the age of 5, so you should falsely declare your child to be vaccinated. Immunization at the wrong age is not effective in preventing diseases for children but can also affect the health of children.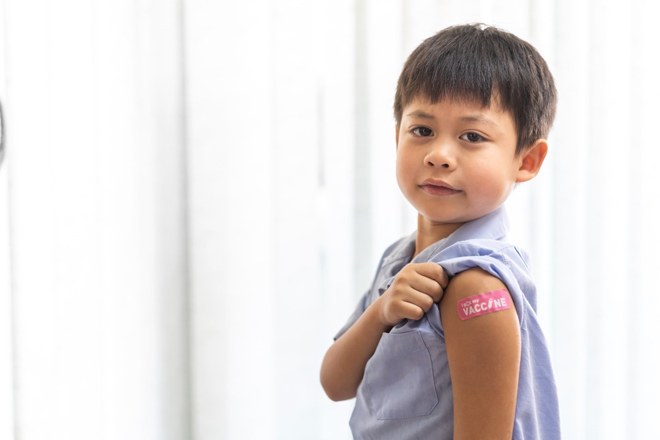 It is necessary to monitor the baby's body after the injection for a timely treatment plan.
– Declaring lack of background diseases, allergy history of children: According to the regulations of the Ministry of Health, there are factors to consider in screening before vaccinating children. In which, vaccination must be delayed for children with advanced acute and chronic diseases; Use caution when injecting with children with a history of allergy to any allergen, children with impaired consciousness, behavioral disorders; Must be transferred to hospital for screening and vaccination in case the child has congenital and chronic diseases of the heart, lungs, digestive system, urinary system, blood…, abnormal heart, lungs, grade 3 anaphylaxis or more with any allergen. In particular, after receiving the first dose or determining that a child has an anaphylactic reaction to the components of the Covid-19 vaccine, it is contraindicated to receive the same type of vaccine. Children who have had Covid-19 need to delay vaccination for 3 months from the date of illness.
Therefore, parents need to have a clear medical history of their child and make a detailed declaration so that the screening process and injection appointment are safe, avoiding unfortunate side effects after injection, affecting the psychology and children's health.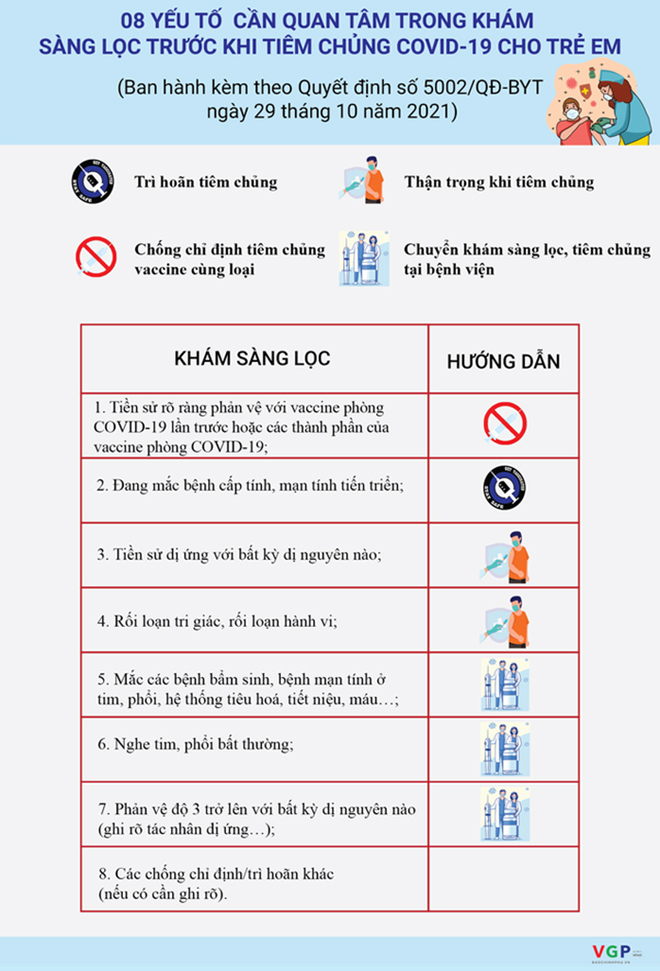 – For children to use pain relievers before injection: Because of fear of post-injection side effects such as fever, pain, muscle fatigue, etc., affecting the health of children, many parents give their children pain relievers before the injection. Not only will this have no effect, but it can also have additional drug-induced side effects.
Things parents should do before taking their children to get the COVID-19 vaccine
– Learn more about local injection programs, locations and regulations: Each locality will have regulations on the time of injection for each area, the declaration process (distributing a declaration in advance at home or declaring at the injection site) as well as regulations on epidemic prevention. Therefore, parents should contact the local management staff to be on time, avoid large gatherings, and declare in the correct process.
Talk to your child about vaccinations: Talk to your child about the importance of vaccinations and that everything will be as normal as with other vaccines so that they are not too worried.
– Give the child a full meal before the injection: Avoid vaccination when the child is hungry and after injection should wait 30 minutes at the injection site to monitor post-injection reactions.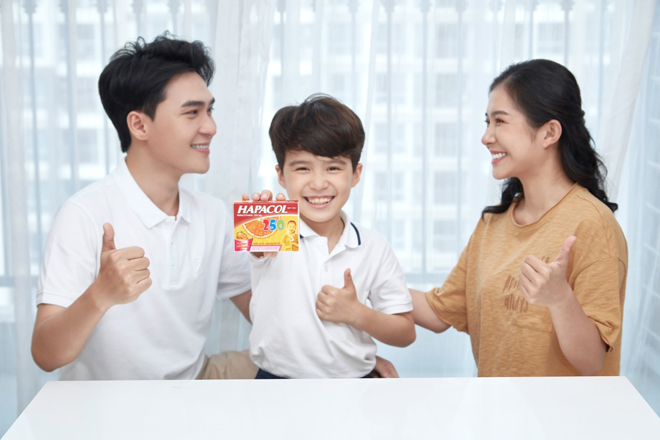 Depending on the child's condition, parents choose appropriate pain relievers and fever reducers.
– Prepare pain relievers and fever reducers: According to the advice of Assoc. Dr. Nguyen Tien Dung – Former Head of Pediatrics, Bach Mai Hospital, vaccine is an antigen, when entering the body will create an immune response, so in some cases there may be some mild side effects such as fever. , pain at injection site, headache, muscle pain…. In case the child has a fever of 38.5 degrees Celsius or more, pain relievers such as paracetamol can be given at a dose of 10-15mg/kg/time, 4-6 hours apart.
Parents can choose the antipyretic drug Hapacol of DHG Pharma for convenience because the drug is divided into doses according to weight and age. For children aged 16-25kg, Hapacol 250 can be chosen containing 250mg of paracetamol; choose Hapacol 325 containing 325mg of paracetamol for children 26-32kg. If the child is between the ages of 33-50kg, you can choose Hapacol Effervescent with 500mg paracetamol. In particular, Hapacol 250 of DHG Pharma also has an orange smell, a sweet taste and is produced in the form of a soluble effervescent powder that helps to diffuse rapidly dissolving drug molecules and increase the effectiveness of antipyretic when entering the body.
– Monitor your health after 3-7 days: Side effects often appear and go away after a few hours to 24 hours after injection, so parents should monitor these children's manifestations for timely intervention. Depending on the location of the child, there will be different severe and mild reactions. If a child with a high fever does not respond to fever-reducing drugs, accompanied by some symptoms such as rapid heartbeat, shortness of breath, weakness, etc., they should be taken to a medical facility immediately. Continue to closely monitor the child's health from 3-7 days, when the child is completely healthy, eating and playing normally, parents can rest assured.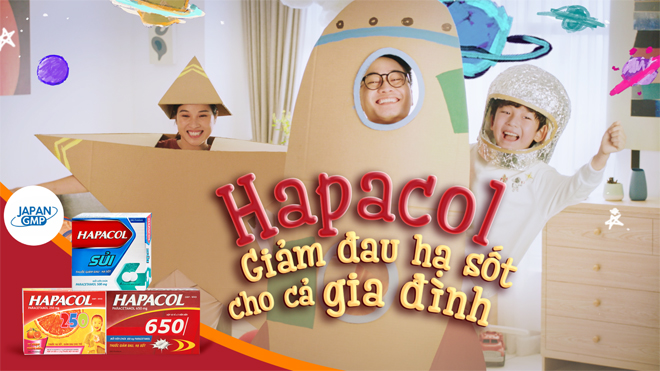 You are reading the article
Do's and Don'ts

at
Blogtuan.info
– Source:
Eva.vn
– Read the original article
here