Giáo dục
'If there were no regional priority points, I would be a doctor by now'
Talking about the university entrance exam a decade ago, Mr. Tran Minh Thanh – who is currently studying for a doctorate in Europe – joked that there was "a splinter in his heart".
As a student in Hanoi who dreamed of studying a general doctor, he "failed" for two consecutive years because they were all short of approximately 1 point.
"If I counted the points for execution, I would have won, but because a lot of you got points for regional priority and object priority, I lost. By the second year, I was still at such a precarious level, I was really disappointed and had to switch to a lower industry instead of continuing to take the exam, because then suddenly I felt discouraged.
At that time, I really wanted to study a doctor because I had a loved one with a serious illness. Therefore, I used to feel very unfair, because I myself had to study day and night with peeling skin when I set the goal of taking the exam in that major. However, I still have to "fight" with a series of candidates in the provinces – those who have not yet taken the exam already have between 0.25 and 0.75 priority points in the region, if you have any other priorities, then Up to 1.5 points is awarded at most.
But in a fierce competition like at medical school or some top majors in other top schools like Foreign Trade or Polytechnic, only ¼ point is a "survival – survival" decision – Mr. Thanh shared.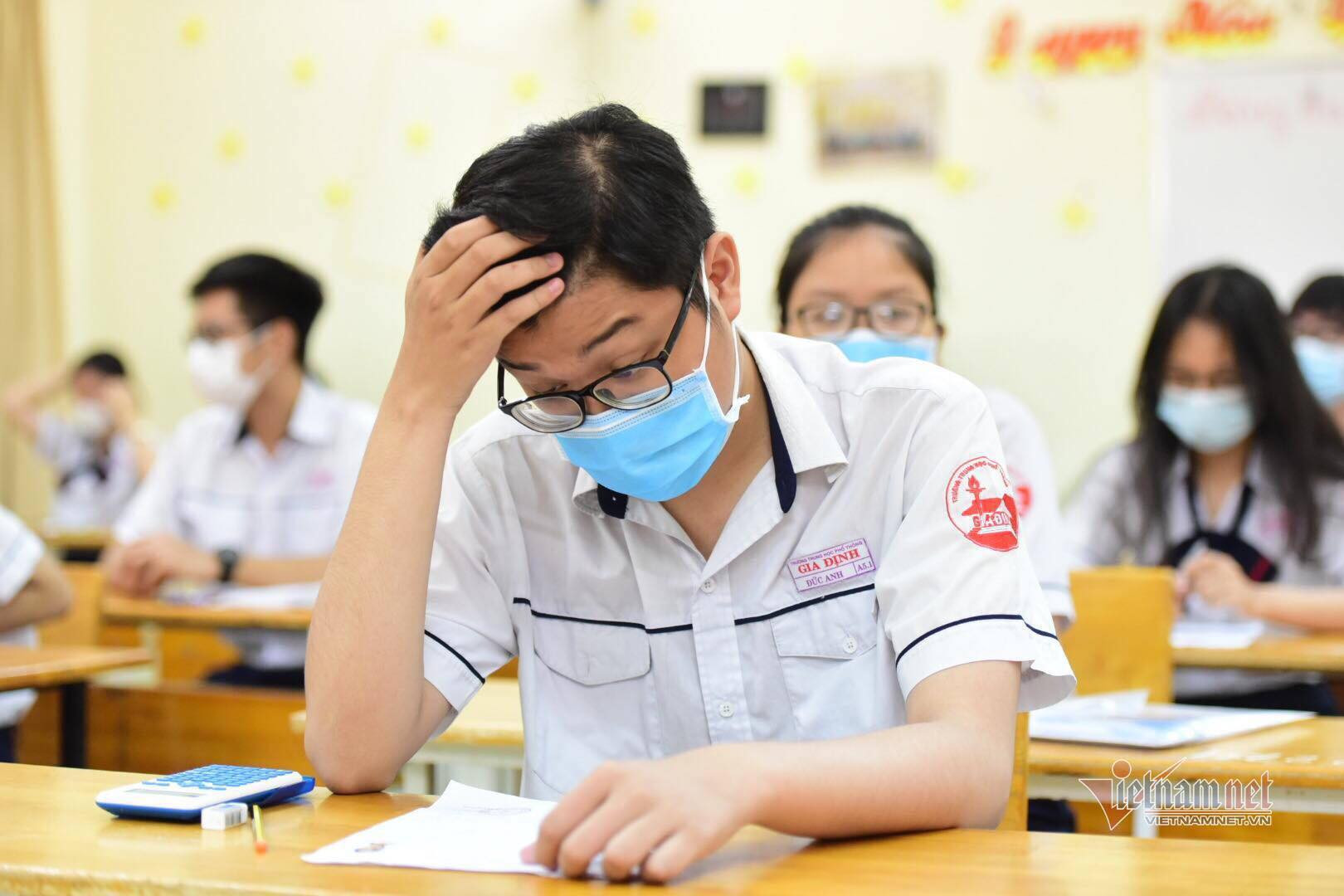 Mr. Thanh said that although he has not regretted his decision to change direction and finds that the industry he is pursuing now is also suitable, deep in his heart, he still has certain regrets.
"Sometimes during exam season, when I read the exam information, I think that if I also had priority points that day, or everyone entered the university with only actual test scores, I would be a doctor by now." .
With the noisy story in recent days, when the Ministry of Education and Training announced the draft Regulation on enrollment of universities and colleges in early childhood education in 2022, there is a new point that is a plus point with regional priority applied only to students. In the year the candidates graduated from high school, Mr. Thanh commented that although he did not agree with the priority points, this plan was "half-hearted".
"I think if I quit, I'll quit, and if I've been "loved", I'll be "loving to you", because I don't know if the Ministry has surveyed or made statistics about the re-test rate of priority candidates, in this year. How many of you take the exam back to the city to study for the exam, how many of you still only study for the exam in your area… The ministry should make its decision in a scientific way, but as the current proposal seems to come from feelings only count".
Meanwhile, Nguyen Huy Tung (Nghe An) – is currently a first-year student at Hue University of Medicine and Pharmacy but still cherishes the determination to re-enter the Department of Dentistry – Jaw – Face of Hanoi Medical University – is a candidate. will be affected if the MOET's prioritization projections are formalized.
As a candidate in area 1, last year, Tung received 0.75 priority points. However, before the possibility that he will not be able to add regional priority points anymore, this male student born in 2003 feels worried.
"Last year, I got 27.95 points, only 0.5 points short to be able to get into the school of my dreams. Therefore, I know that not adding points will make a difference, "- Tung expressed.
According to this male student, not adding points to the candidates who graduated from previous years can cause many injustices, especially for the top majors, "the capital 0.1 points can also create great distance".
In addition, with the opinion that free candidates will have more advantages in the high school graduation exam such as preparation time, exam experience, etc. Tung said that retaking the exam is not an easy decision for any student. anyone, and not everyone dares to retake the exam.
"Spending 1, 2, 3 years or even more to retake the exam is not always a decision, especially in an environment where academic achievement is valued in many localities. Pressure can come from family, relatives or even from peers who have passed. Disappointment and the possibility of detractors are entirely possible during the re-examination process.
In addition, retaking the exam also means accepting a year full of risks. Many candidates have the ability to give up in the middle of retaking the exam, especially when the feeling of failing is still lingering. Therefore, the pressure to study will be many times greater even if you have to take fewer subjects."
For these reasons, Tung said, it would be unfair to give up regional priority points, because "this is tantamount to deducting points from re-testers".
Like Tung, Tran Minh Anh (born in 2003), also feels "shocked" at this change. Minh Anh said that if this information was announced earlier – at the beginning of the school year, it is likely that many free candidates would consider the decision to retake the exam.
"Now, there are only a few months left for the exam to take place, which will cause confusion for many people, like me," – Minh Anh said.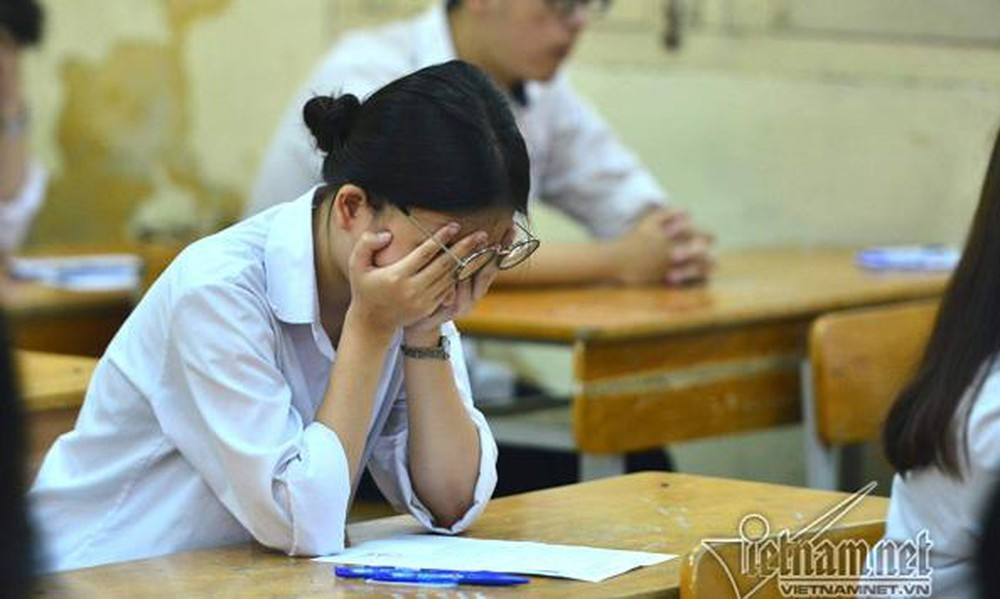 Originally a student of Accounting at a university in Hanoi, at the end of the first year, because he was tired of the program, Minh Anh decided to reserve to retake the exam to enter the Graphic Design major of the University. Industrial Fine Arts University. To make this decision, the female student said, she also had to endure a lot of mental pressure, even it was difficult to convince her family.
"After Tet, when there were only 6 months left to study for exams, my parents agreed to let me pursue my dream. But it's also very difficult for me to revise for the exam when I have to study for a completely different exam compared to the old one. Not to mention, the major that I intend to take the exam is also the one with the highest score in school – last year, I got 21.38 points.
I'm always in a state of anxiety not knowing if I'll be able to study for the exam in time, and I'm not mentally stable because I have to work hard to allow my parents to retake the exam, so I'm afraid of failing the exam."
The female student also said that cases like her have no advantage over the contestants this year, even the "must pass" mentality is much heavier.
"Like I still have a reservation period to focus on studying, there are others who have less time when they have to work part-time to cover exam preparation costs, study at university, and hide from their families. family, etc. pressure and expectations have also doubled since then.
Not to mention, there are many people who, because of difficult circumstances, have to temporarily put off their studies, have to work hard to earn money or go to the army, until they are stable, they can continue to pursue their dreams of studying."
Therefore, according to Minh Anh, the removal of regional priority will be unfair and disadvantageous for the candidates who retake the exam.
"Although the priority points are not many, this is also a part of comfort and encouragement for candidates who take the exam to have more abilities and opportunities to continue their studies," the female student said.
Phuong Chi – Thuy Nga
You are reading the article
'If there were no regional priority points, I would be a doctor by now'

at
Blogtuan.info
– Source:
vietnamnet.vn
– Read the original article
here