Recently, Hanoi Hospital for Menopause and Infertility has received many cases of patients visiting because of symptoms of decreased libido, erectile dysfunction after contracting Covid-19.
Typically, the case of a 35-year-old male patient, in Hanoi, said that after a month after recovering from COVID, he was no longer interested in sex.
Although the respiratory symptoms are not many and the recovery time is only 1 week, the sequelae brought by Covid have not yet ended. He feels tired, less focused at work, no longer desires in "love" as before.
After examining and doing tests, the results showed that his testosterone level was only 7.9 nmol/L (normal testosterone levels for men range from 10 – 28 nmol/L).
The male patient was treated with specific drugs, combined with the exercise and diet regimen recommended by the doctor. After 1 month, his health condition has improved a lot: mentally comfortable, excited, awake, even "love" is much more passionate.
Master's degree, Doctor Pham Minh Ngoc specializes in andrology, Hanoi Hospital of Andrology and Infertility said that we often hear post-Covid symptoms such as fatigue, shortness of breath, insomnia, headaches, etc., but few mention symptoms of decreased libido and erectile dysfunction.
Although not dangerous to the life and health of the patient, the post-Covid-19 sequelae related to sexual problems seriously affect the sex life and reproductive health of the patient.
According to the American Urological Association's definition, a testosterone level below 10 nmol/L along with signs like Mr. M's is a typical sign of hypogonadism and requires an indication for a testosterone hormone regulator.
Low testosterone, if not treated in time, will affect the whole body: mental sluggishness, fatigue, increase in fat, decrease in muscle mass, osteoporosis, sexual dysfunction, reduced fertility, etc. In cases of male sex hormone deficiency after taking specific drugs, the above symptoms improved clearly.
Post-Covid-19 sequelae, if not paying attention to early examination and treatment, will have many consequences, both in terms of mental health, sexual health and reproductive health. For those with pre-existing erectile dysfunction, it is more likely that the erection will be worse, along with the decreased sex drive.
Even in previously healthy individuals, sexual dysfunction can occur. Long-term will affect the spirit, causing fatigue, disappointment, depression, frigidity, even broken relationships. Although there are no long-term studies, but the SARS-CoV-2 virus has been found in sperm, it is hypothesized that the virus will reduce the density and total sperm count, decrease the survival rate, increase the sperm count. malformations, thereby reducing the possibility of conception.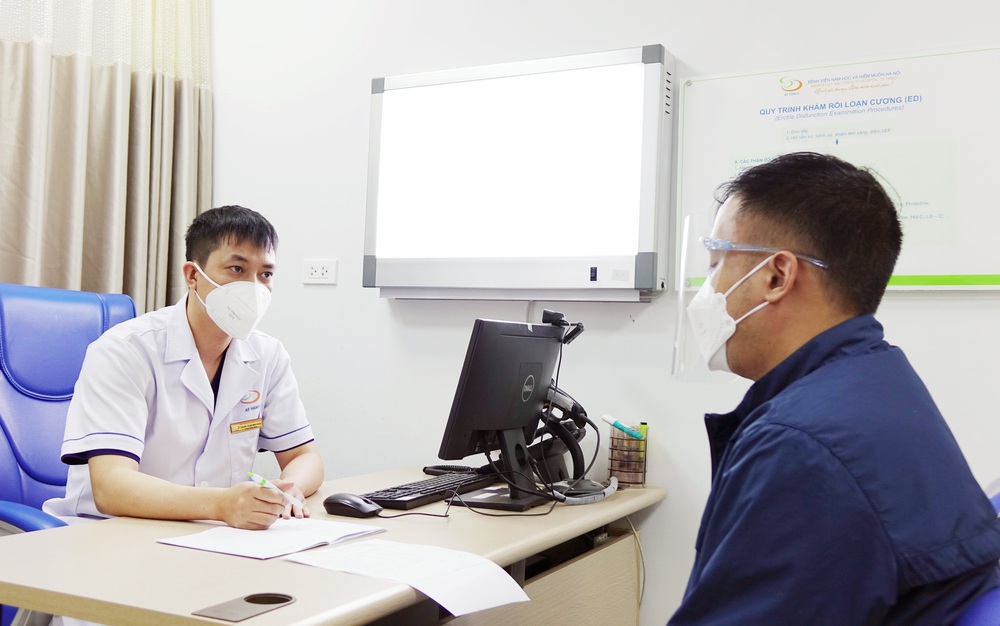 Image of Master, Doctor Pham Minh Ngoc examining a patient. Photo: NVCC.
Solution for many gentlemen
After contracting Covid-19, men should pay attention to their bodies, especially in sexual matters. If there are symptoms such as fatigue, loss of concentration, lethargy, decreased libido, sexual frigidity, poor erection, etc., first change your lifestyle in a healthy direction.
Measures to have a healthy lifestyle are not smoking, not drinking alcohol, not using stimulants and addictive substances; exercise at least 15-20 minutes/day, do exercises to improve lung ventilation; increase fruit consumption, add fiber; Limit foods high in fat, fast food, fried food, fat, animal organs.
If after a period of time, the above symptoms do not improve, men should immediately go to a male specialist facility for examination. Here, specialist doctors will, depending on the case, perform a number of evaluation tests such as measuring testosterone hormone levels, Doppler ultrasound of penile vessels, blood sugar, blood fat, kidney function, etc. provide appropriate treatment.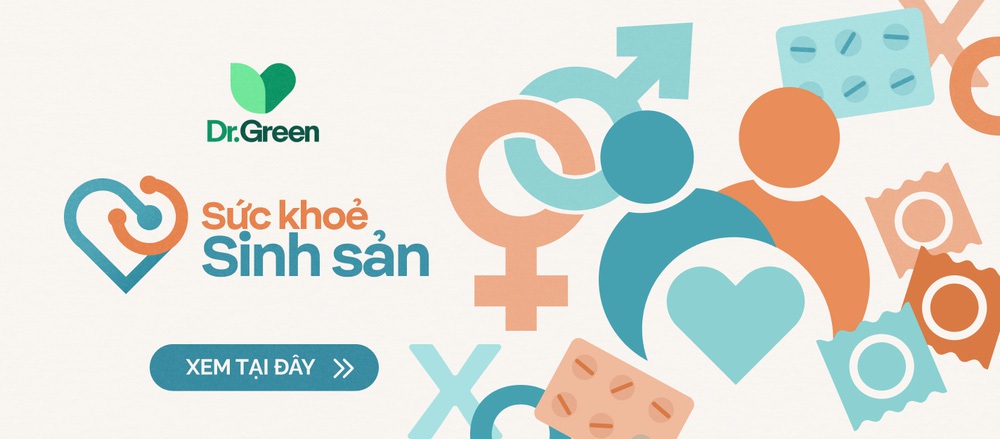 https://soha.vn/nam-gioi-35-tuoi-mat-hung-thu-voi-chuyen-ay-bs-neu-ro-ly-do-gui-loi-canh-bao-toi-quy- bee-20220420145704928.htm
You are reading the article
Doctor clearly stated the reason, sent a warning to the gentleman

at
Blogtuan.info
– Source:
Soha.vn
– Read the original article
here