Giới trẻ
The poor boy refused a hundred million salary, went to the remote area to do something unexpected
In 2020, Lai Giai Di attracted millions of fans when taking wedding photos for elderly grandparents.
Currently, with his good looks and inspirational jobs in the countryside, Lai Giai Di is becoming more and more famous on the Internet platform.
CCTV News Weekly reported on Giai Di, many companies, including a brokerage company, offered a salary of 40,000 yuan/month (142 million dong) to invite him to join. However, Lai Giai Di always shook his head.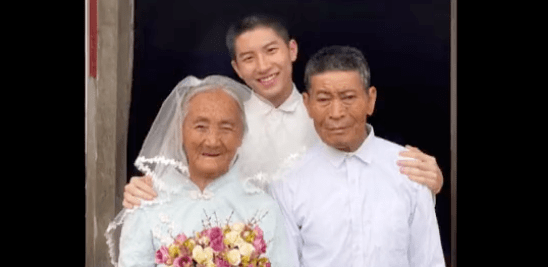 Poor boy, lack of parental care
Lai Jiayi was born in a poor village in Beihai, Guangxi (China) in 1998.
Her parents divorced and then remarried, and Giai Di and her 3-year-old sister lived with her grandparents. In order to have money to support their two grandchildren, the two grandparents worked day and night, all the time in the fields, climbing up the mountain to pick vegetables, picking mushrooms, and bringing them down to town to sell.
Due to her special family situation, Giai Di is always guilty of people. Every time he went to school, he crouched at the table next to the trash can at the back of the class, not interacting or chatting with anyone.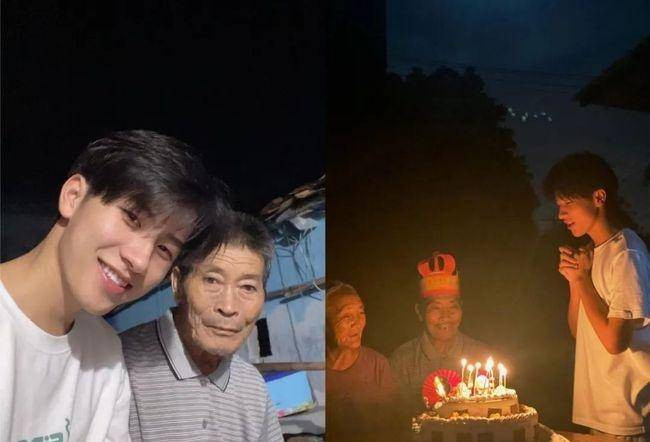 Living a closed life, self-deprecating with the situation made Giai Di's academic achievement not good. He is often at the bottom of the class in terms of grades. A relative saw that the boy was pitiful, so he asked Giai Di to go to a school in the city.
Giai Di still remembers, the first day at the new school, the principal took him into the class and introduced: "Jia Di is from the same hometown as her. You must not bully him."
The sentence was gentle but opened a door for the boy with low self-esteem. After that, it was thanks to the love and care of the teacher that Giai Di's grades gradually improved, and her personality became happier.
At the end of high school, Giai Di was admitted to Ngoc Lam Pedagogical University. By the time she graduated from school, thanks to her good academic performance, Giai Di had the opportunity to teach in schools in the city. However, unlike many people's choice, Giai Di applied for a primary school in a poor commune of Bac Hai district – where he spent his childhood years with his grandparents.
Gian Di said that he made this choice because his grandparents were old and he wanted to spend more time with them and take care of them. In addition, he also wants to make up for the disadvantages of the children of his hometown.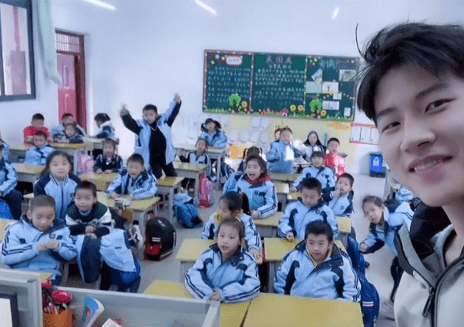 The primary school where Giai Di teaches has less than 10 teachers. So, every day, Giai Di has to teach 6 or 7 classes.
From his childhood experiences, he understands that a teacher's love can change a child's life. Therefore, in her teaching work, Giai Di pays a lot of attention to the psychological care of the children.
He often plays games, eats and chats with the kids after school. Giai Di also took the initiative to talk to the children and bought them birthday cakes from her own pocket. Some children, thanks to Giai Di, get to taste a birthday cake for the first time.
Gia Di also often drives students home by bicycle and enjoys the fresh air in the fields with the children.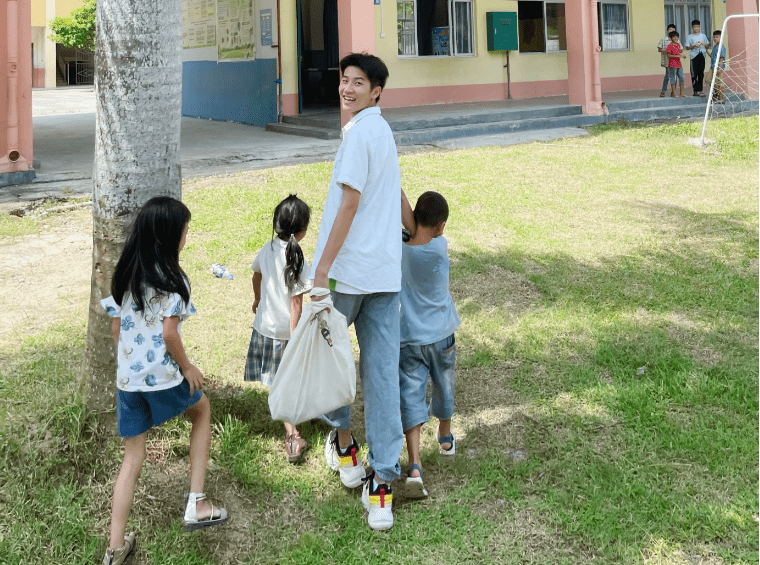 As time passed, looking at the children who were once shy and now lively, happy, Giai Di felt that everything she did was worth it.
Paying filial piety to grandparents, helping the homeland
In 2020, the Covid-19 epidemic broke out. For safety reasons, schools are closed and children must stay home. Jia Di has a lot of free time.
Seeing her grandparents getting older every day, Giai Di suddenly thought of taking a wedding photo shoot for the two of them. So that day, for the first time, Giai Di's grandmother was allowed to wear a wedding dress, a veil, and a bouquet of flowers in her hand. Giai Di's grandfather was wearing a white shirt. The two sat next to each other, smiling shyly, making many people moved to tears.
After the video was posted on social networks, Giai Di was suddenly loved by millions of people.
CCTV Newsweek and the Chinese central media also took an interest in him and reported on Jia Yi's deeds.
At that time, it was discovered that Giai Di had more than 100 videos recording his life with his grandparents and students in the remote countryside. Many videos, including scenes of him devotedly taking care of his grandparents, washing his grandparents' feet, celebrating his grandparents' 87th birthday… made viewers cry.
The guy's videos are also a channel to promote agricultural products of local people, helping many people in the village get out of poverty and even become rich.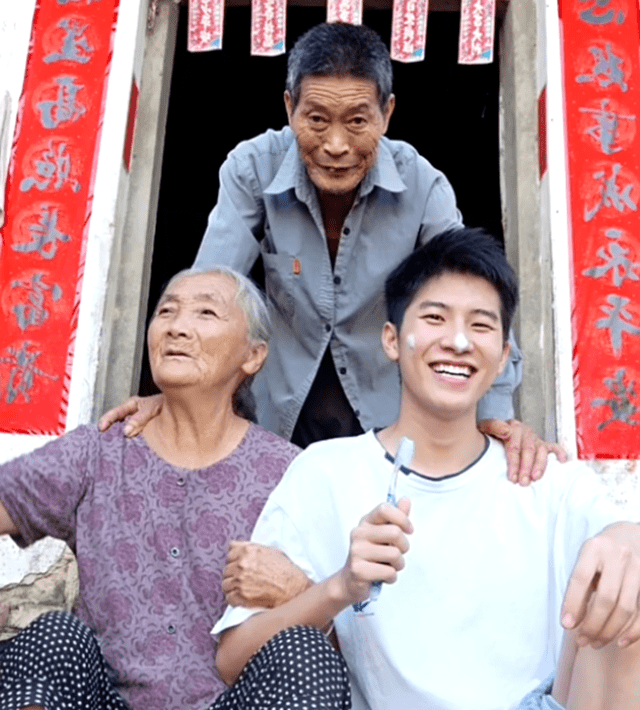 In addition, the video showing the daily life of the children where Gian Di lived also attracted the attention of sponsors. Many people came to help, giving school bags and stationery to the children. The image of innocent children smiling when receiving gifts makes many people feel warm.
Many say, Giai Di showed rural children hope for the future; show grandparents their filial piety; and show many netizens the power of good deeds.
For her deeds, Giai Di has won the United Front for Poverty Alleviation Live Broadcasting Award and Guangxi Outstanding Talent Award.
Linh and Giang (According to Sohu)
You are reading the article
The poor boy refused a hundred million salary, went to the remote area to do something unexpected

at
Blogtuan.info
– Source:
vietnamnet.vn
– Read the original article
here