The contraceptive implant is one of the modern and effective birth control methods trusted by many women. Normally, after being implanted in the body, the contraceptive rod will work for 3-5 years. But recently, dozens of women in Venezuela have discovered pregnant shortly after implantation. The main reason comes from the doctor performing this procedure.
Specifically, this fake doctor named Jose Daniel Lopez, 38, does not have a medical degree. At least 25 Venezuelan women were tricked by him into implanting birth control sticks, which were actually plastic sticks with lollipop sticks. Some of these victims became pregnant unexpectedly.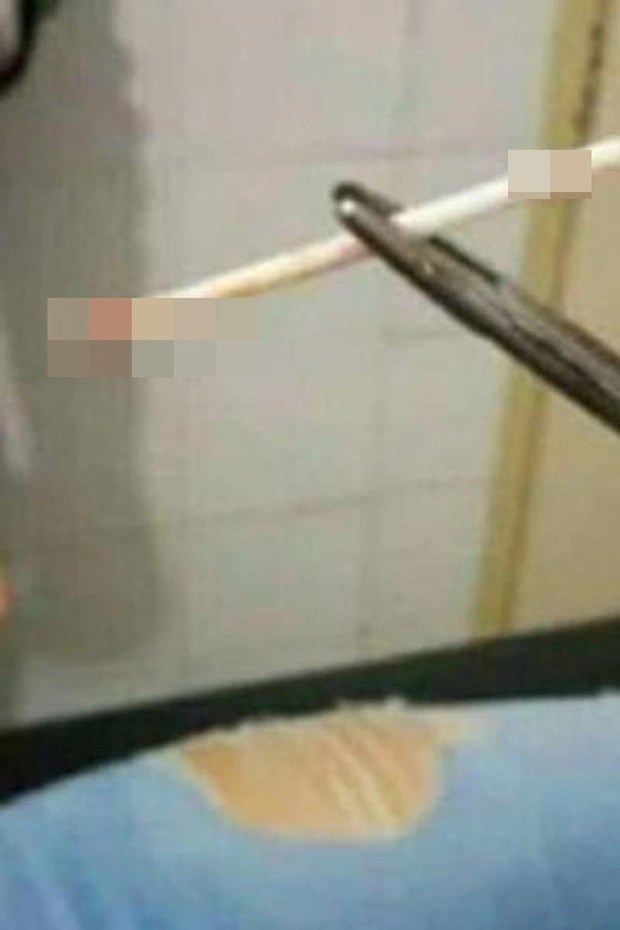 Instead of implanting a birth control stick, the fake doctor placed the handle of a lollipop stick under the patient's skin.
Police said Mr. Lopez worked at medical centers in La Victoria and Maracay, Venezuela, after falsifying medical degrees. This fake doctor was only discovered after a few victims realized they had been cheated and they quickly filed a complaint with the authorities.
Lopez was arrested while hiding in the El Castano area, Zuata parish, in the state of Aragua. Prosecutor General Tarek William Saab announced the arrest on April 27. It is known that this fake doctor was charged with illegally practicing medicine, appropriating medical functions and using fake documents.
A doctor named Rafael Chirinos shared on social media in Spanish the truth about Mr. Lopez with the following content: "I see many WhatsApp statuses of a doctor who is said to be an obstetrician and gynecologist who is an advocate of the Implanon method of contraception. It turned out to be a scam, because what he implanted under the patient's skin was just plastic sticks from lollipop."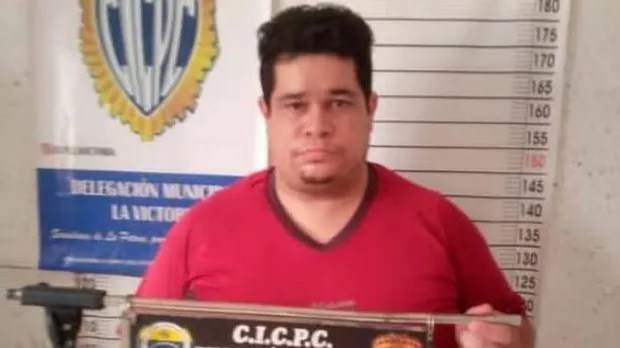 The "fake" doctor was arrested on April 27 and is awaiting prosecution.
The victims had to live with the "foreign object" for a while without realizing it. Chirinos added that many of the victims were pregnant and did not understand the reason, because they thought they had been implanted with a contraceptive implant under the skin that would achieve the desired effect.
The doctor advises any woman who has had a procedure done by Lopez at La Pastillata or the La Trinidad clinic to get checked out. The incident has angered the public by the unethical and unscrupulous behavior of Mr. Lopez. Because of his bottomless greed, this man is willing to play with the health and lives of dozens of women.
What is the contraceptive stick?
Contraceptive implants are small plastic tubes containing birth control pills that are implanted under the skin of a woman's non-dominant hand. The ingredients in the contraceptive implant include the hormone levonorgestrel or etonogestrel.
The stick will take effect after 24 hours and is effective for 3 -5 years or longer (depending on the type). Once the contraceptive implant is implanted in the body, a woman does not need to use any other methods of contraception.
The contraceptive stick works to prevent pregnancy by two main mechanisms:
– Thickens cervical mucus, preventing sperm from entering the uterine cavity.
– Prevents ovulation (in more than half of cycles).
The most common side effect of the IUD is some slight disturbance in the menstrual cycle, such as a lighter menstrual cycle and a gradual decrease in menstrual bleeding. About 30% of women after implantation experience amenorrhea. Symptoms such as decreased sex drive, abnormal weight gain, headache, and breast tenderness are very rare.
It is advisable to visit a medical facility qualified to perform contraceptive implantation for a thorough examination and consultation by a doctor.
You are reading the article
25 women who implanted contraceptives got pregnant, discovered the shocking truth about male doctors

at
Blogtuan.info
– Source:
Eva.vn
– Read the original article
here