Giải trí
The most unique shaped natural islands in the world-Travel
Nature is perhaps the most talented artist when it comes to creating extremely unique works.
Helicopter Island, Philippines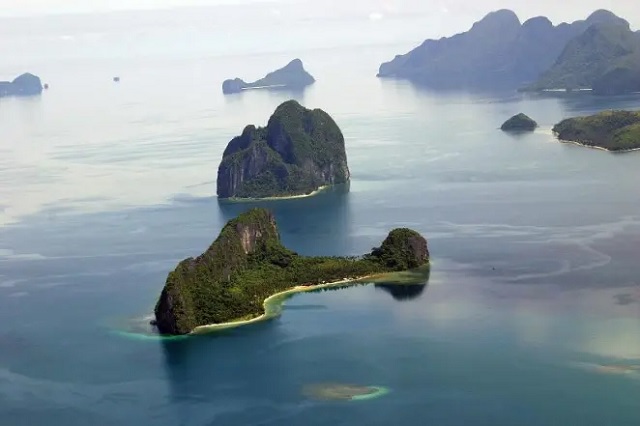 Dilumacad Island found in El Nido, Palawan, Philippines attracts the attention of visitors because its shape looks exactly like a helicopter without a propeller. As you approach the island, you will clearly see the towering cliffs and dark green rainforest. Looking down from the tail of the "helicopter", we will see a long white sand beach running along the body of the island.
Turtle Island, Taiwan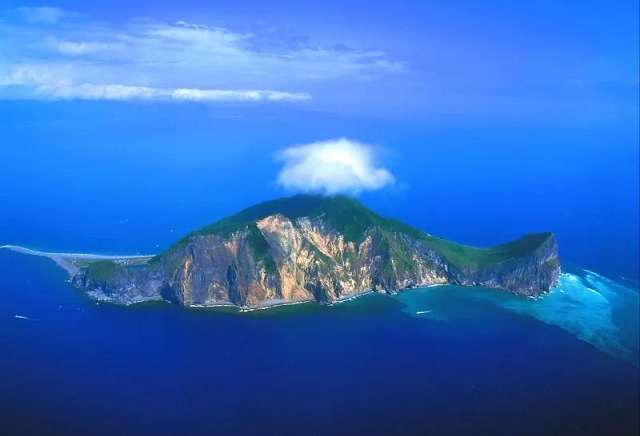 Off the coast of Taiwan, there is a giant turtle-shaped island floating in the sea. This island is called Guishan, which means Turtle Mountain. This is actually a volcanic island and is also the only active volcano in Taiwan. In addition to being famous as an island with a special shape, Guishan Island is also a place travel popular for those who want to watch whales.
Heart Island, Fiji
Tavarua is a resort on a heart-shaped island in the Republic of Fiji. The island is surrounded by beautiful coral reefs and is a great tourist destination for those who love water sports activities such as surfing, fishing, diving or boating, etc. are provided with a full range of dining and relaxation services from the resort on the island.
Crocodile Island, Philippines
It's called Crocodile Island, but there aren't any crocodiles here. The reason for its name is because the shape of the island looks like a crocodile floating on the water. This island is located in Boracay and has beautiful coral reefs and rich marine life, so it is also a favorite place for diving enthusiasts.
Seahorse Island, Galapagos, Ecuador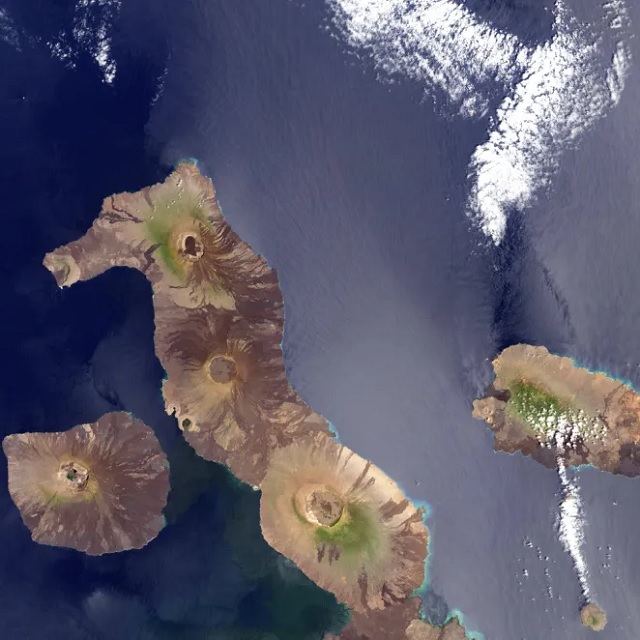 With an area of ​​4,640 square meters, Isabela Island is considered the largest island in the Galapagos archipelago, Ecuador. It is also the youngest island in the archipelago, formed 1 million years ago by the eruption of 6 volcanoes. The eruption created a unique shape like a seahorse of the island. Isabela Island is also known to be home to a large number of wild turtle species.
Smileys Island Group, Malaysia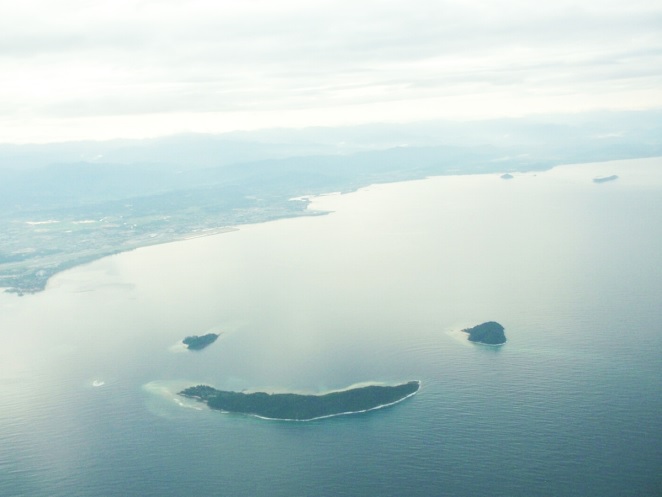 From Malaysia's Kota Kinabalu, visitors can take a helicopter ride for a bird's-eye view of the islands of Manukan, Mamutik and Sulug. These 3 islands form a very cute welcoming smile on the sea. These are 3 out of 5 islands in Malaysia's Tunku Abdul Rahman National Park. It has beautiful beaches and coral reefs.
Moon Island, Hawaii, USA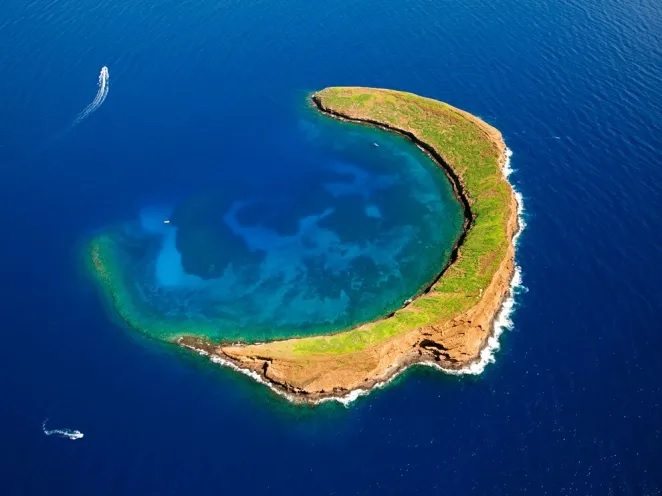 Molokini is a partially submerged crescent-shaped volcanic cone in the Alalaleiki Channel between the Hawaiian islands of Maui and Kaho'olawe. This is also Hawaii's only marine protected area, possessing beautiful coral reefs, marine animals with more than 200 species of fish, 50 species of plants growing along the mountainside. Molokini is also frequented by rare whale sharks. In addition, the birds that live on the slopes of this island also contribute to the rich ecosystem of Molokini Island.
Penis Island, Fiji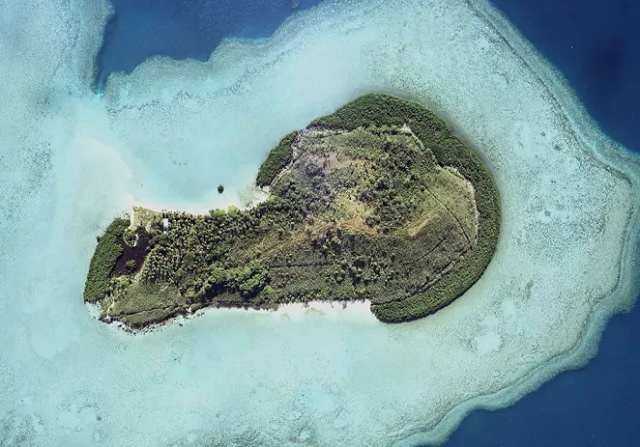 This strangely shaped island is located in the tourist paradise of Fiji. Its real name is Mavuva, it is located in the third largest coral reef in the world. Surrounding the island is a protected coral lagoon with a variety of marine life. Mavuva Island impresses visitors with its sensitive shape, hence it is also known as Penis Island.
Fishing Island, Croatia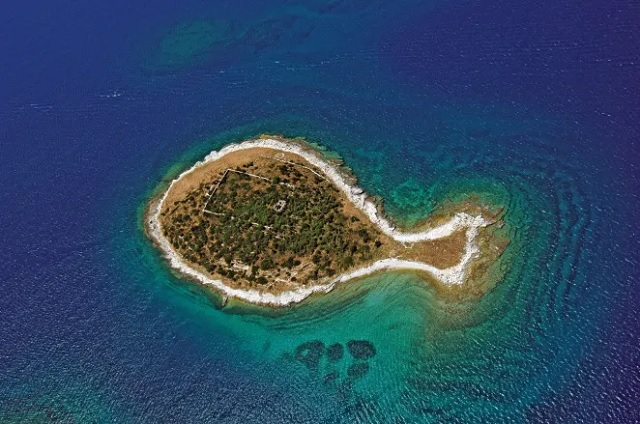 If you have the opportunity to come to Croatia, you should not miss the opportunity to visit the Brijuni Islands. Brijuni is a group of 14 small islands in the northern Adriatic Sea. The archipelago is well known for being home to some of the world's most important archaeological and cultural sites. Besides the archaeological sites, an island named Gaz in the Brijuni archipelago also attracts people's attention because it is shaped like a lovely fish.
You are reading the article
The most unique shaped natural islands in the world-Travel

at
Blogtuan.info
– Source:
24h.com.vn
– Read the original article
here