Kinh doanh
World
Land "fever" shows signs of "cooling down", investors "lay still, breathing softly"

In the first months of 2022, the real estate market suffered many fluctuations from inflation, geopolitical tensions to a series of market tightening moves.
In particular, the capital mobilization channels of enterprises are tightened. In early April, the State Bank of Vietnam sent an official dispatch requesting banks to strictly implement a number of issues to ensure operational safety.
In which, controlling credit grants to risky areas such as investment, real estate trading, securities, corporate bonds… Immediately after that, some banks announced restrictions. disbursement for real estate sector.
Previously, credit flows from the banking system into real estate were strictly controlled in the past 2-3 years. This is reflected in the declining loan data. According to the State Bank, real estate credit will drop from 26% in 2018 to 12% by the end of 2020 and remain flat at this level by the end of 2021.
When bank credit flows are tight, real estate businesses promote bond issuance – becoming an important capital mobilization channel. However, corporate bond issuance is also being tightened, making it difficult for many businesses to raise capital.
Under the impact of a series of tightening moves, the real estate market immediately showed signs of "cooling down". A hot real estate segment, which is said to be the "king" investment channel in the past time, is land plots, which has stopped growing hot right in April.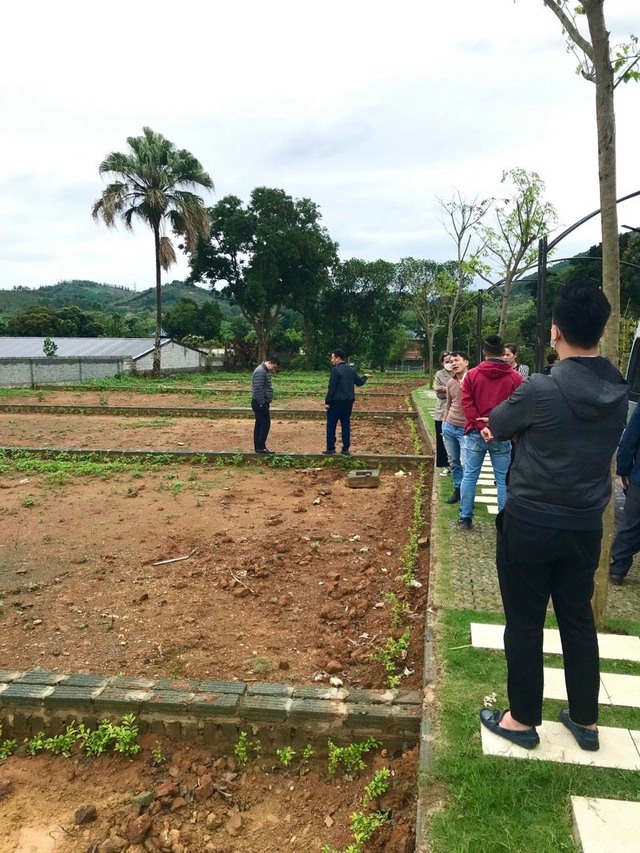 Investors are cautious about the movements of the real estate market.
According to data from a research unit, in the first quarter of 2022, the real estate market was still quite active with national interest increasing by 4% compared to the pre-Covid-19 period (Q1/2019). Many localities have significantly increased both in terms of purchase and sale of land, such as Khanh Hoa, Binh Thuan, and Thanh Hoa.
However, entering April 2022, the level of interest in land products sold across the country has decreased by 18% compared to the previous month and decreased by 8% compared to the same period in 2021.

In fact, the credit squeeze will make it difficult for groups using financial leverage to raise capital, limit speculation, and push up real estate prices. Therefore, measures related to tightening credit are a good policy, for the real estate market to be stable and develop healthily.
However, what is worrying is that it is too tight, while the market supply has decreased significantly, the price has increased, the project's legal procedures have not been resolved, and many projects have been delayed in implementation.
If the squeeze is too tight, experts fear that there will be an imbalance between supply and demand of real estate (supply cannot increase, demand cannot decrease…); As a result, the project may be unfinished, the liquidity of the real estate market will decrease, bad debt will increase, reduce the economic recovery momentum, etc. Besides, businesses and the market are worried and hesitant to deploy project investment. judgment.
Sharing at a recent seminar, Mr. Le Hoang Chau – Chairman of Ho Chi Minh City Real Estate Association (HoREA) said that it is necessary to look back at the lesson of monetary tightening and credit tightening in 2008 and 2011 leading to the real estate market. Real estate was "frozen" twice in more than 10 years. Therefore, it is necessary to have a roadmap to limit credit in the real estate sector until 2030.
"We do not go from one extreme to another, but we need to have a sober policy, so that we can continue to provide the necessary credit for the real estate market, for capable investors", Mr. Chau emphasized.
Agreeing, Dr. Vu Tien Loc, Member of the National Assembly, Chairman of the Vietnam International Arbitration Center said: "When it comes to capital supply for the real estate market, we often refer to words like 'management', ' tighten', 'regulate', etc.
This way of saying sounds very scary, making the real estate market even more burdensome. We should use the phrase "opening up" capital flows for the real estate market to approach this market more tolerantly and fairly."
Prof. Dang Hung Vo, former deputy minister of the Ministry of Natural Resources and Environment, said that the problem is not in the credit tightening, but also in the fact that the real estate market is falling into an imbalance of supply and demand. People lacked income, so they rushed to do real estate business, causing the demand for goods to be scarce.
According to him, if credit continues to be tightened in real estate, the supply will decrease and fall short of the increasing demand. The capital flow story will be more complicated and must be placed in the context of the market still having land fever and many projects forming in the future.
"Among the sources of capital into the real estate market, we have a policy of mobilizing cash flow from the people, this is a good policy, but it is important how the cash flow is mobilized. As for credit capital, which is encouraging investors to borrow for infrastructure, it is only now starting to open up the stock market, bonds, stocks, etc.
Therefore, we can come up with many ways to raise capital, but we must control this mobilization carefully," he said.
Sharing the same opinion, Assoc.Prof.Dr. Doan Hong Nhung, Faculty of Law, Hanoi National University shared with the press that the capital market is limited, or "tightened", the real estate market is also difficult to promote its capacity, even forest into instability.
https://cafef.vn/sot-dat-co-dau-hieu-ha-nhiet-nha-dau-tu-nam-im-tho-khe-20220513172523596.chn
You are reading the article
Land "fever" shows signs of "cooling down", investors "lay still, breathing softly"

at
Blogtuan.info
– Source:
Soha.vn
– Read the original article
here