Quy Binh was born in 1983, used to act in films: Stepping through the darkness, Will you ever fall in love… In addition to acting, he also sings and won the 2016 Bolero Love champion award. At the end of 2020, he married Mrs. Ngoc Tien commune, 7 years older than him, is the general director of a large real estate company. Now, after more than a year of marriage, the actor has a happy little home with his wife Ngoc Tien and a new baby born in mid-March by caesarean section.
Last March, the small nest of actor Quy Binh and his wife welcomed a child member.
However, as a fairly private person, apart from sharing the hidden message of good news to everyone in a post on their wedding anniversary at the end of last year, until now, the actor and his wife have not revealed any information. news about the new born baby.
It wasn't until after his wife gave birth to a successful child that Quy Binh shared in a few articles about his wife's pregnancy and the couple's difficulties. It is known that the first 5 months of his pregnancy, Quy Binh's wife could not be with him because of the complicated development of the COVID-19 epidemic, and the flight route was closed. Both he and his wife have to go to one place, his wife is in Phu Quoc and he is in Saigon. Hearing his wife announce the good news, his emotions surged, he cried and laughed. Although the couple could not see each other, he was pregnant instead of his wife, thanks to that, his wife had an extremely convenient pregnancy. pregnant able to run the business through difficulties. However, in the last months of pregnancy, his wife contracted COVID-19 and made him feel like he was sitting on a fire.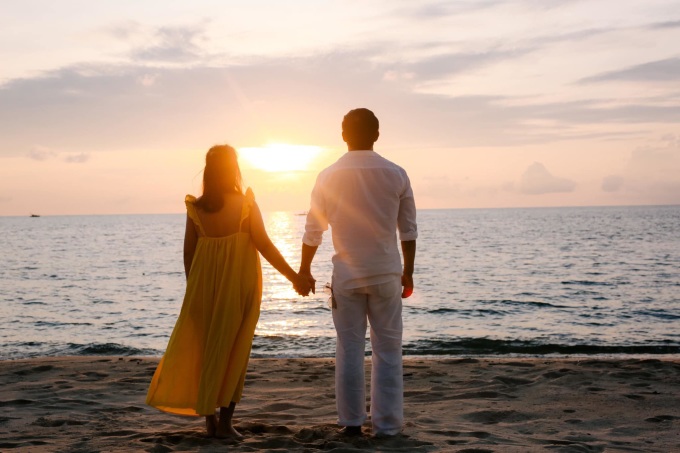 In the last months of pregnancy, his wife was positive for COVID-19 and when she had just recovered, she had to be hospitalized for a caesarean section.
As for the actor's rich wife, from the time she was pregnant to the present, after giving birth 2 months later, she has not appeared or shared pictures on social networks. Recently, the new actor's wife first revealed a little about her life as a mother at the age of U50 after 2 months of giving birth.
She wrote: "If you have a husband, you must love! I take care of my husband, he takes care of me. Wishing everyone a happy and healthy new week." accompanied by a picture of her husband's post-natal nourishment with bird's nest and cordyceps. Under the comments, actor Quy Binh is also not afraid to give sweet words to his wife "I love you so much".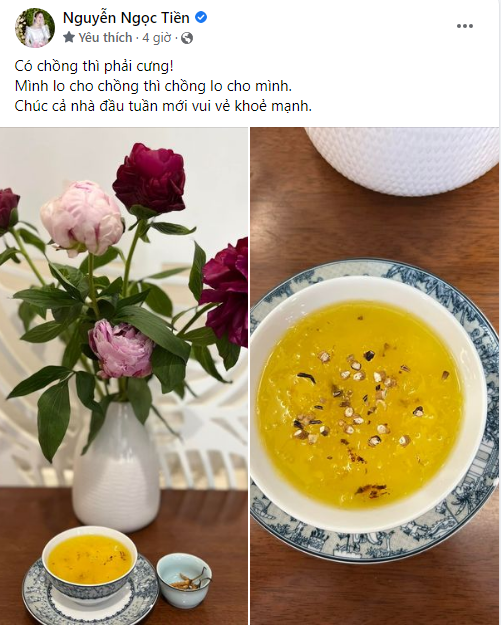 Share of actress Quy Binh's wife after 2 months of birth.
It is known that bird's nest and cordyceps are one of the precious and expensive medicines, especially cordyceps is also known as "soft gold". According to research, the price of cordyceps comes from Tibet – the type that the rich often use falls between 80-120 million/tang (depending on the type of large or small from 300-600 units/tang). During pregnancy and postpartum, the mother's immune system will be reduced, so being fed with these nutritious foods will help quickly restore health. Therefore, actor Quy Binh is not afraid to spend to nourish his wife after giving birth.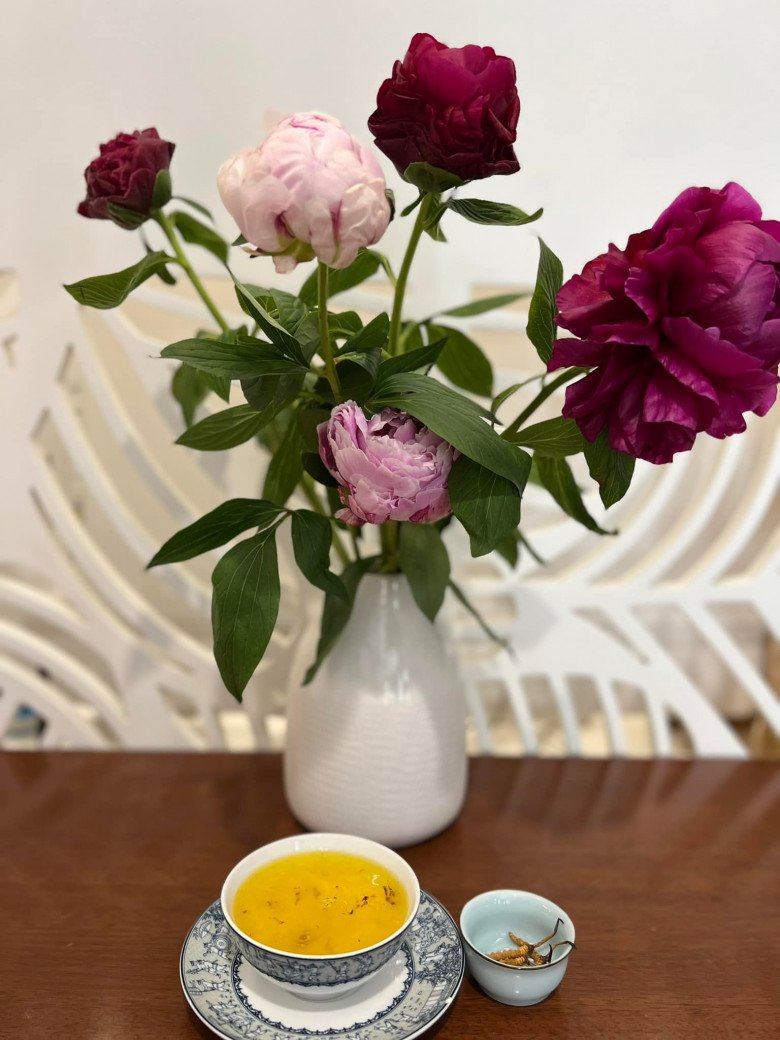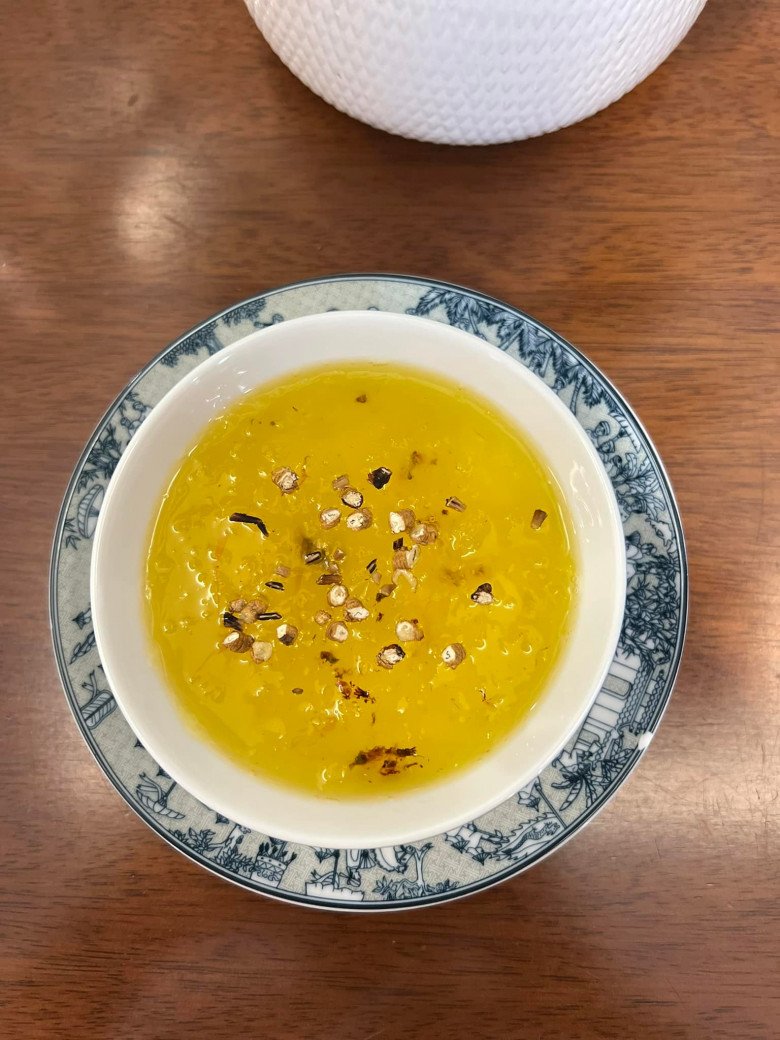 She was psychologically nourished by her husband after giving birth with bird's nest and cordyceps.
Not only the actress' wife Quy Binh, before that, many showbiz "mothers" with abundant economic conditions were not afraid to spend "violently" supplementing with this valuable medicine. Dam Thu Trang also once posted a photo of eating cordyceps with fruit on her personal page, making people admire. This is one of the measures to improve health and beauty that the singer used after giving birth to Suchin. Fortified with this valuable medicine, plus maintaining a balanced diet and exercising regularly, after only a few months of giving birth, Dam Thu Trang quickly returned to work with a radiant appearance. , dynamic.
Ho Ngoc Ha also used to vigorously use cordyceps to nourish during pregnancy when she was pregnant with twins Lisa and Leon. She even shared the feeling of the image in the dream when regularly eating this "golden worm". Thanks to eating "magic medicine" to the point of boredom, when pregnant or postpartum, "Entertainment Queen" makes everyone admire with her beautiful beauty. Her health is also very good when she continues to do music shows until her belly is big and after only one month, she quickly returned to her shape.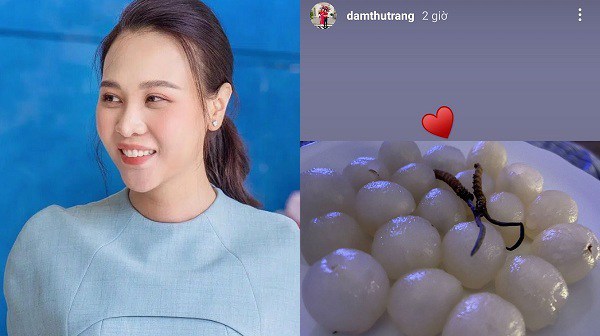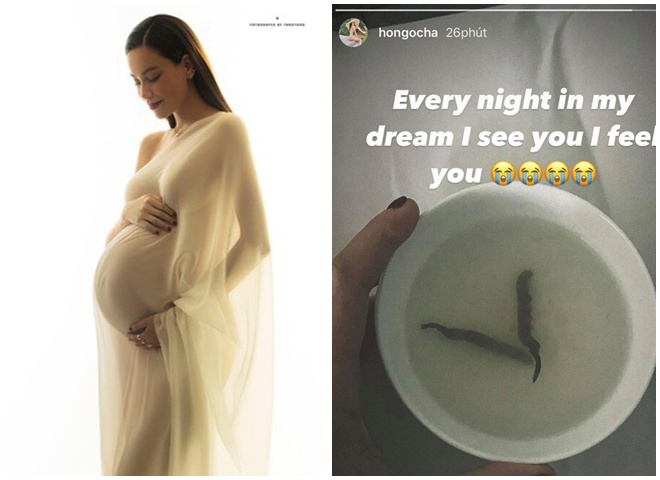 Dam Thu Trang and Ho Ngoc Ha are one of the strong Vietnamese beauties who spend money to nourish themselves during pregnancy and postpartum.
In addition to Dam Thu Trang, Ho Ngoc Ha, and Sang Le, they also shared that their mother-in-law bought Tibetan cordyceps to nourish them when they were pregnant. "Besides the basic foods that provide nutrients, Sang's mother-in-law often nourishes oats, Tibetan cordyceps, almost anything that is nutritious, she brings home for her to use. Every month of Sang's pregnancy will eat some more food to supplement the growth of the organ that grows most strongly in that month of gestational age."Sang Le confided.
You are reading the article
After giving birth to a child for actor Quy Binh, the rich woman's older wife was supplemented with soft gold by her husband

at
Blogtuan.info
– Source:
Eva.vn
– Read the original article
here