Gia đình
Husband demanded 100 million for youth compensation
"You shut your mouth, have you transferred enough to me 100 million dong, but you ask me to sign the divorce petition?".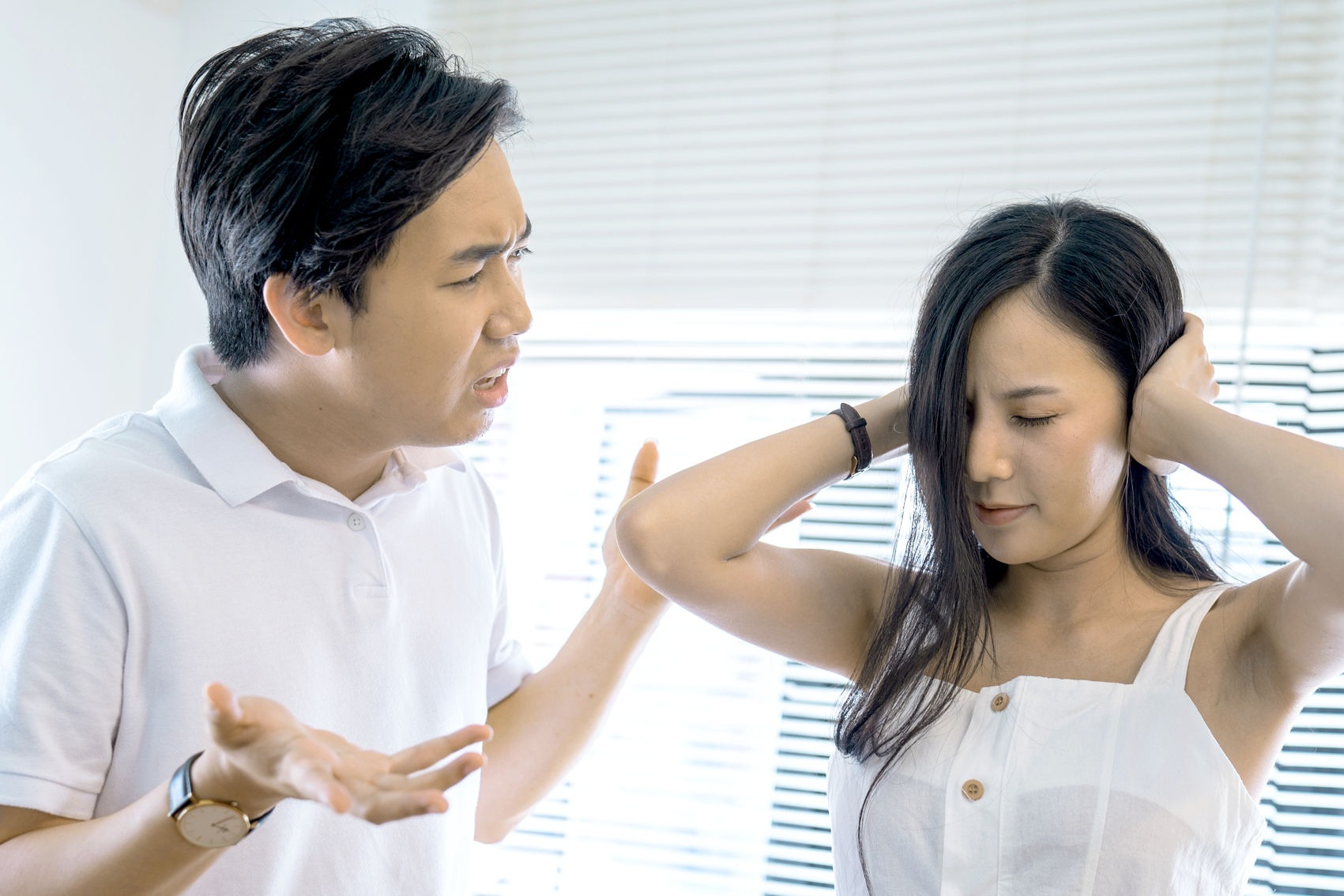 He demanded his wife "compensate for youth" (Illustration image – SHUTTERSTOCK)
"I have already transferred 90 million to your account, I am borrowing the remaining 10 million, my friend will transfer it later, I will transfer it to you, don't mess around."
This is a conversation between a couple sitting in front of me during their divorce mediation.
Through the confession, the presentation in the reconciliation today, the picture of the couple's married life is revealed: After about three years of love, they got married in 2010. The same This year, they gave birth to their first daughter, and in 2012 gave birth to another girl.
Life at first was happy, when the children reached school age, the husband and wife had conflicts and quarrels. The reason was that he was always vulgar, cursing at his sister and children when he was not satisfied or the children made mistakes, even if it was a small mistake, it was not worth listening to him so harshly.
My sister-in-law told me: "My husband is a university lecturer, I don't know what he teaches students, but at home, I have never heard a sweet word from him, my children are cursed all day by him. , disparagingly: "Why are you so stupid!". I have advised him many times, also asked both his family and friends to tell him to correct it. My children are girls, needing to be gently instructed and taught, but he did not change but also cursed my mother and me more. We have been living separately for two years now, the couple no longer have any feelings, now I want a divorce, he finds a problem, asks me to give him 100 million dong in compensation for his youth. agree to divorce. We did not create joint property during our marriage, so now I "give away" to him to get rid of this marriage. Because I know, the longer it lasts, my mother and I will not be able to live and go crazy."
The husband admitted that he cursed vulgarly, but he gave the reason: "My personality is like that, I just have a bad mouth. Besides, I think that as a family member, even speaking harshly is to make my wife and children better, they won't be angry with me. Who would have thought that my wife was pinned in her heart, looking for a divorce. Wanting a divorce, I agreed, but had to transfer to me 100 million dong because anyway I was wholeheartedly devoted to my wife and children in my youth years. The court does not conciliate any more." Then he turned to his wife and asked: "Have you transferred the remaining 10 million to me?".
Listening to this, as a judge, I think it makes no sense to try to analyze and reconcile so that the two sides can recognize the shortcomings and change to hold on to this marriage. Because I know, in their eyes the love, responsibility and respect for each other is gone, maybe all that's left is hatred, bitterness and hatred. The price of "youth", the price of a once happy family has finally been "quantified" by the amount of 100 million dong!
While sitting at the computer to record the opinions presented by the parties, I continued to hear the husband and wife's reproaches, curses, criticisms, and even insults to each other. It is said that "nobody loves each other like husband and wife, but no one hates each other like husband and wife" is not wrong in this case. I finished the record of unsuccessful conciliation, that's when my sister-in-law said to her husband: "I have already transferred you 100 million, you check and sign the divorce, don't say anything more".
The husband heard the text message "headline", bent down to see the message and said: "Okay, I have received enough, I will sign the divorce papers for you".
They signed the court documents to end the 12-year marriage very gently, but I felt so sad…
According to www.phunuonline.com.vn
You are reading the article
Husband demanded 100 million for youth compensation

at
Blogtuan.info
– Source:
infonet.vietnamnet.vn
– Read the original article
here