Đời sống
Life Style
By the age of 30, you will realize that it doesn't matter right or wrong, the boss scolding is just like the breeze… because the SALARY is the SUPERIOR!
01
When we were students, more than once we were mentioned by our teachers with the four words "professional ethics" in lectures in the lecture hall. I think, nothing will buy me, I will give everything to the community.
When I went to work, the worry of food, money, the burden of getting married at the age of 30, paying filial piety to my parents kept pouring on my shoulders, making the only concern in my mind was money.
I used to receive acclaim from people, happy to be praised by them "I've never seen anyone do justice like you" and beamed with gifts of corn, a few pounds of fruit.
However, if you love your job, you are hungry, if you want to pursue your passion, you must be rich. It is cruel when the salary of an office worker is not equal to the income of a motorbike taxi driver or shipper.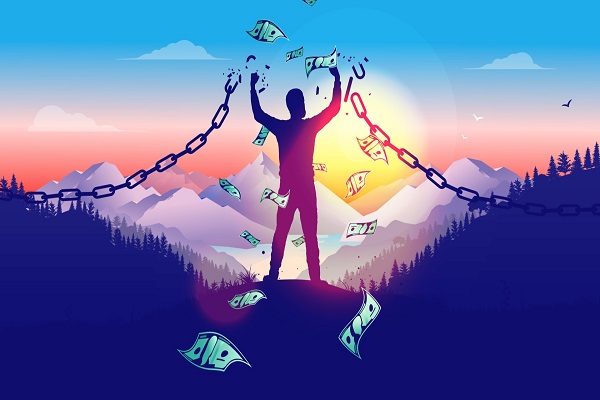 The worry of food and money keeps surrounding you
I know, many brothers and sisters in the same industry have taken advantage of their own work to make money, maybe it's not bad, it won't hurt anyone, but it has lost the inherent nobleness of the profession. I think so, I should try to keep my heart so that I don't feel ashamed. Until one day my mother got sick, a few wages accumulated only a few times to buy medicine.
So, I accept a few off-the-shelf exchanges to increase my revenue, trying to keep all my transactions from affecting anyone. Although the fire of the job is reduced, but what can I do, because I need money…
02
When choosing to apply to a certain company, I have never been afraid of how hard work, deadlines, and sales are hard. All I care about is the salary.
When I went to school, I just wanted to quickly go to work, earn money and then shop freely. When I go to work, I just wish to go back to my school days, without any worries.
At my old company, I used to work until 1-2 am to return home. When the boss says, if you do a lot, you will enjoy the difference. I am willing to double KPI just to increase my salary of 7 million VND to a higher number but the result when the "ting ting" sound rang, I was disillusioned with the round 7.
When I asked, my boss taught me: "The company's salary fund is just that, the epidemic is difficult, so the economy is difficult. I have 7 million is high, everyone has less reduction"'.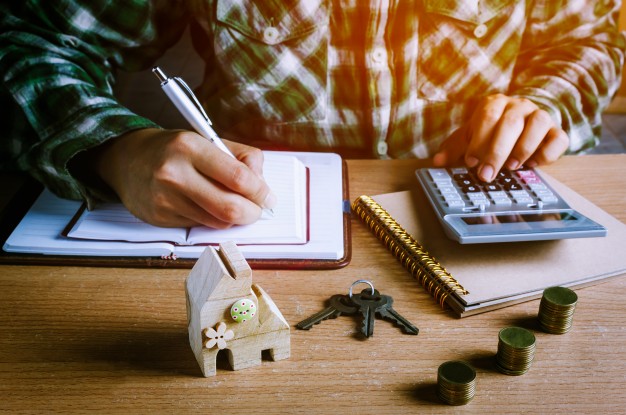 Salary is not high, age 30 is meaningless
Yes, I try to show it to anyone. Just that much is enough to extinguish the enthusiasm in employees. I worked for 2 more months, nothing changed, so I quit my job to move to a new horizon.
Indeed, young people are not afraid of dedication, the only thing I fear is that the boss does not pay a decent salary.
03
I once heard a friend lament: "The only thing that keeps me here is the salary, moving to another place may be more comfortable but I can't get used to low income''.
My friend works at company A, the salary is about 30-40 million VND/month, including a fixed salary and some allowances, commissions, etc. To get that money, my friend almost has to work full-time. Rate: Stay up late, get up early, phone online 24/24, just need to show up in the chat group at work, you have to check in.
It's okay to work hard if the mind is at ease. By the way, my friend's boss was quite "braking" – according to her story. Sometimes it's sunny and sunny, arguing with her husband, the boss berating employees, kicking or having difficulty in approvals.
In particular, it is extremely difficult to apply for leave, even though everyone is allowed 12 days of leave according to the law. Because the boss's motto is, even if the superior does not take a break, the subordinate has no reason to leave.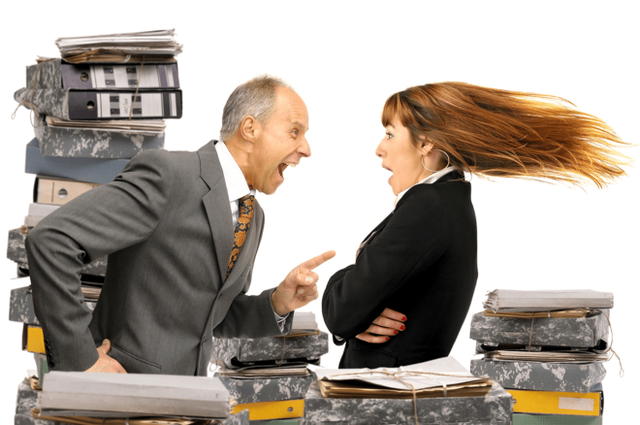 It's okay for the boss to curse, it's okay to contribute… just afraid that the salary isn't worth it
Earn a lot of money but don't have time to spend it. In return, he has money to give to his parents, when his relatives are in trouble, he also has money to help. Perhaps, with the age of 30, just like that is enough to be satisfied.
Epilogue
A high income is the desire of everyone, no matter how high it is, no one can determine it. However, at an age that is neither young nor old enough, you must at least achieve it the stability.
Stabilizing here is that you have been able to support yourself, begin to show responsibility to your family members. Especially when you have a child, you have to work harder so that your child is not deprived.
Therefore, self-respect now becomes something of an illusion; The hard work becomes obvious and the income is the true love of 30 years old.
I once heard a line in the movie Girls in the City: 'Shame does not die, only hunger dies''. Life, isn't that right!
You are reading the article
By the age of 30, you will realize that it doesn't matter right or wrong, the boss scolding is just like the breeze… because the SALARY is the SUPERIOR!

at
Blogtuan.info
– Source:
Kenh14.Vn
– Read the original article
here