Giải trí
Ho Ngoc Ha resigned when Lisa rode on her back, grabbed her hair, Leon did an unexpected action
Lisa rode on Ho Ngoc Ha's back, still holding and eating her mother's hair
As the only girl in the family, Lisa is very pampered by her parents and brother. Not only with family members, but also on social networks, she is also seen by the audience as a "little princess" because of her calm and lovely appearance.
Recently, however, Lisa surprised many people when she showed the same naughty level as her brother Leon. On the personal page of the two children, Ho Ngoc Ha shared a funny clip, capturing weekend moments with "little angels".
VIEW VIDEO: Ho Ngoc Ha makes a "buffalo horse" for his daughter to ride.
Ho Ngoc Ha wears simple clothes, lets her hair down, and plays with her children.
Although she is the "entertainment queen" who goes out to be luxurious and glittery, when at home, Ho Ngoc Ha is also extremely simple, often appearing with a bare face. In the newly posted clip, Lisa is pampered by her mother to the fullest, carried on her back. The "little princess" is also very active, enjoys playing horseback riding with her mother, constantly saying "ah" throughout the house.
Lisa is excited to ride on Ho Ngoc Ha's back. Not stopping there, the girl "role-played", grabbed and pulled her mother's hair.
As a "buffalo" for her mother to ride, Lisa excitedly sat on her back, even holding and eating her mother's hair. Seeing that his sister was having fun with her mother, Leon, after observing for a while, instead of asking to sit on her mother like her sister, … slipped under the mother to make a "pony" that made the whole family laugh.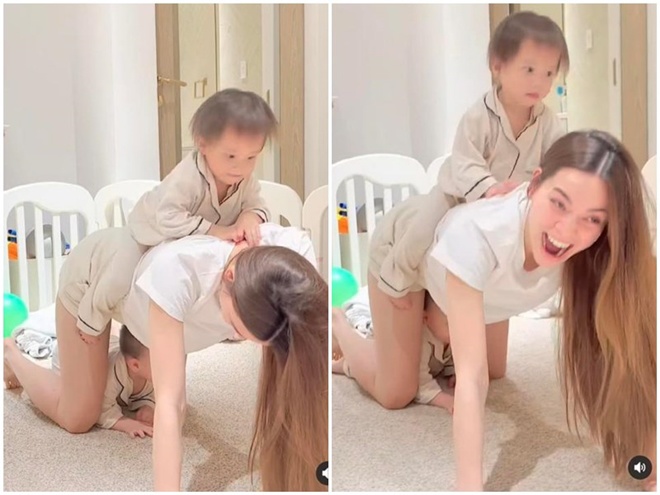 Leon did not compete to sit on his mother's back with his sister, but ducked down to be a "pony".
Not stopping there, Lisa today also robbed her brother's ball. The little girl hid her shadow in a loose dress so that Leon could not see it, and then ran around the room. When he discovered that his sister had stolen the toy, Leon chased after it. Unable to get it back, the youngest boy grimaced and cried, making everyone laugh. But just 1 second later, the youngest brother rushed to snatch her things. When he got it back, the boy immediately showed "7749" a funny, "muddy" expression.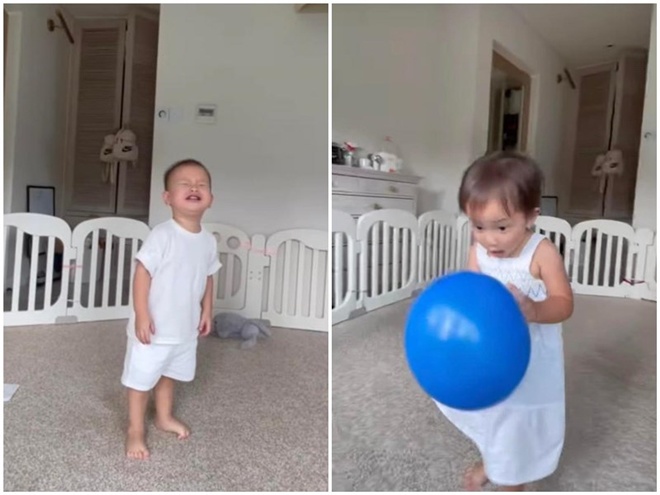 Leon cried bitterly when his sister stole his toy.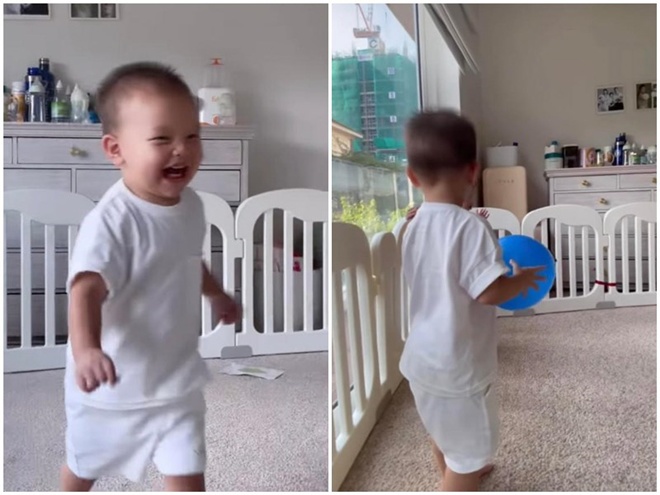 Right after that, the boy smiled like a flower when he got the item back.
In addition, there are other notable images on Facebook/Instagram of Vietnamese stars: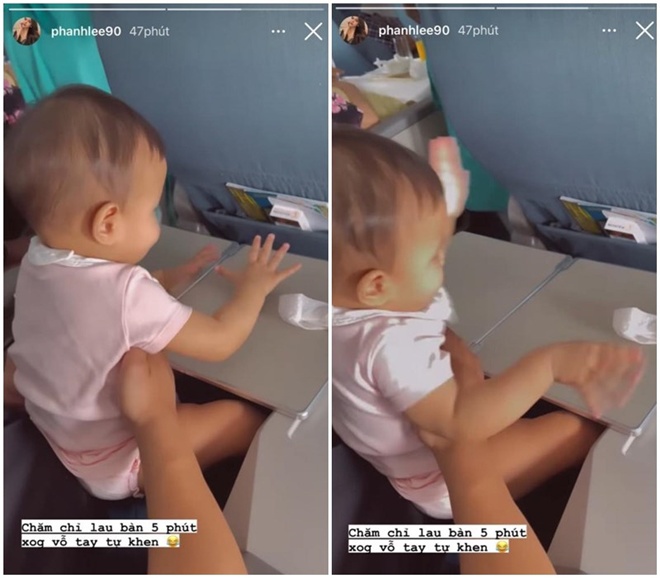 On her personal Facebook page, Phang Lee has posted a series of moments capturing the scene of a woman being able to fly for the first time. It can be seen that now, Sochu owns an extremely chubby and lovely body. Not only that, when getting on the plane, Brake Lee's daughter also playfully wiped the table with a towel for 5 minutes and then clapped her hands again, surprising her mother.
The action of the daughter of a trillion-dollar corporation makes many people happy to respond because it is so cute.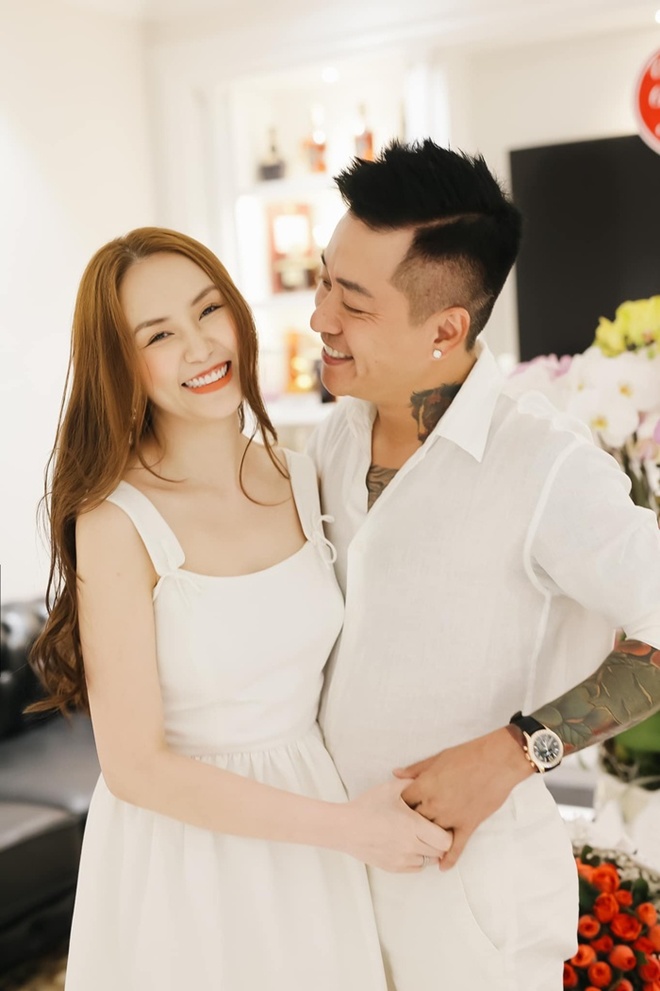 Recently on my personal page, Tuan Hung sent happy birthday wishes to his wife Thu Huong. He sweetly expressed his affection for his business wife through short wishes. At the same time, he also revealed that now he's only used to acting, not good at speaking rhetoric.
Specifically, the male singer shared: "Happy birthday to Son Hao Sam's mother. I wish you always beautiful, healthy and successful in your career. Years ago, I kept trying to think of good words to give me, so now I'm so confused I don't know what to write here. Perhaps when he reached the age of doing more than talking, he turned all his wishes into daily actions to make things more realistic. And I know Mom is happy and satisfied with me."
Add a new age with lots of positive energy and always smile. Just keep writing good memories in career and life, let me take care of the rest. I love you so much, more than dad is saying."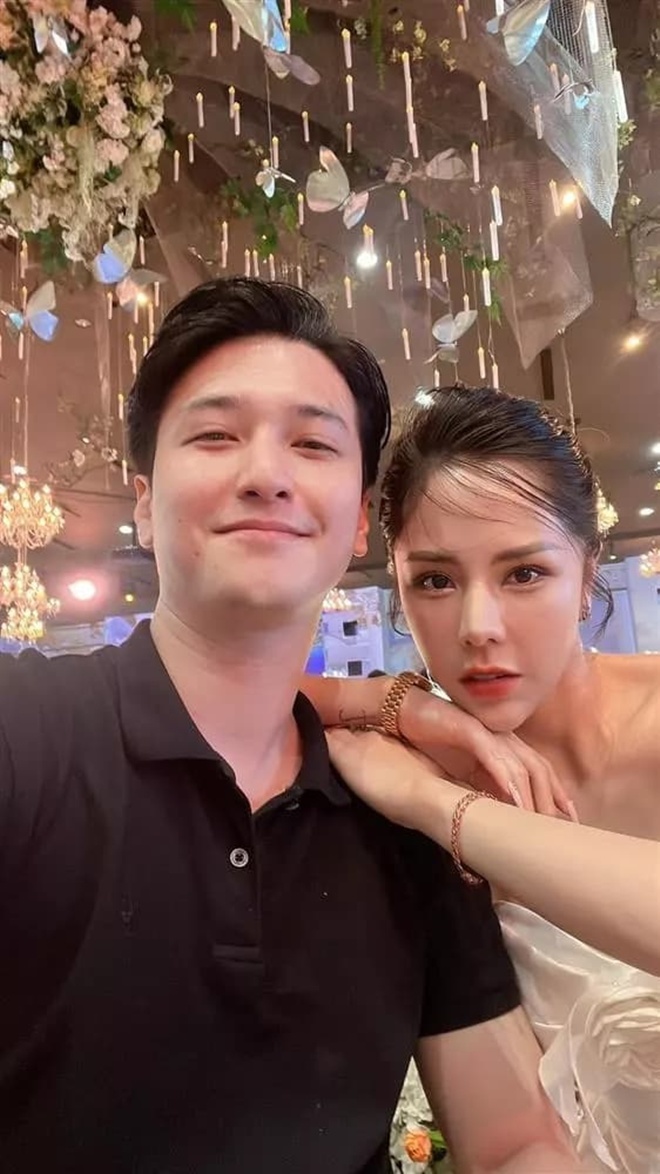 Recently, Bach Lan Phuong – Huynh Anh's girlfriend posted a status status that attracted the attention of netizens. This is a move that makes netizens stir up, because before that Lan Phuong and Huynh Anh both did not hesitate to show their affection on social networks and spend kind words to each other.
Accordingly, Bach Lan Phuong posted: "Suddenly one morning when I woke up, I found myself no longer wanting to, nor clinging anymore. Events keep coming, not wanting to be awake is also not possible. Many invisible fears, suddenly, also dissolve into nothingness. I feel light-hearted, and feel sorry for the past years of youth. See through, not necessarily exposed. There is no need to argue in the end because those who want to understand already already understand, those who don't want to understand the argument is just useless.
Love should keep the person who won't leave, messages should be sent to viewers and immediately answered, phone calls should be made as soon as they are called, tenderness should be reserved for those who deserve it."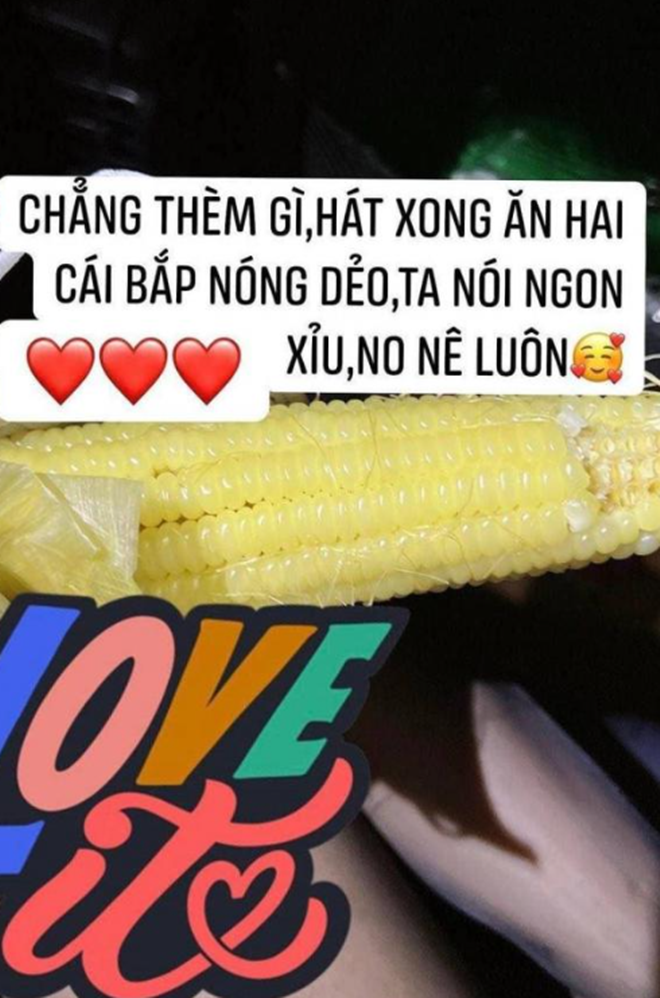 Le Quyen suddenly posted a story showing off the thoughtful care of young love Lam Bao Chau. Accordingly, the male model prepares food for his girlfriend after returning from singing. Although the dish is somewhat simple, it still makes the female singer emotional. "I don't want anything, after singing, I ate two hot, flexible corns, I said it was delicious, I was full." The singer also held Lam Bao Chau's hand, making people admire the couple's beautiful love.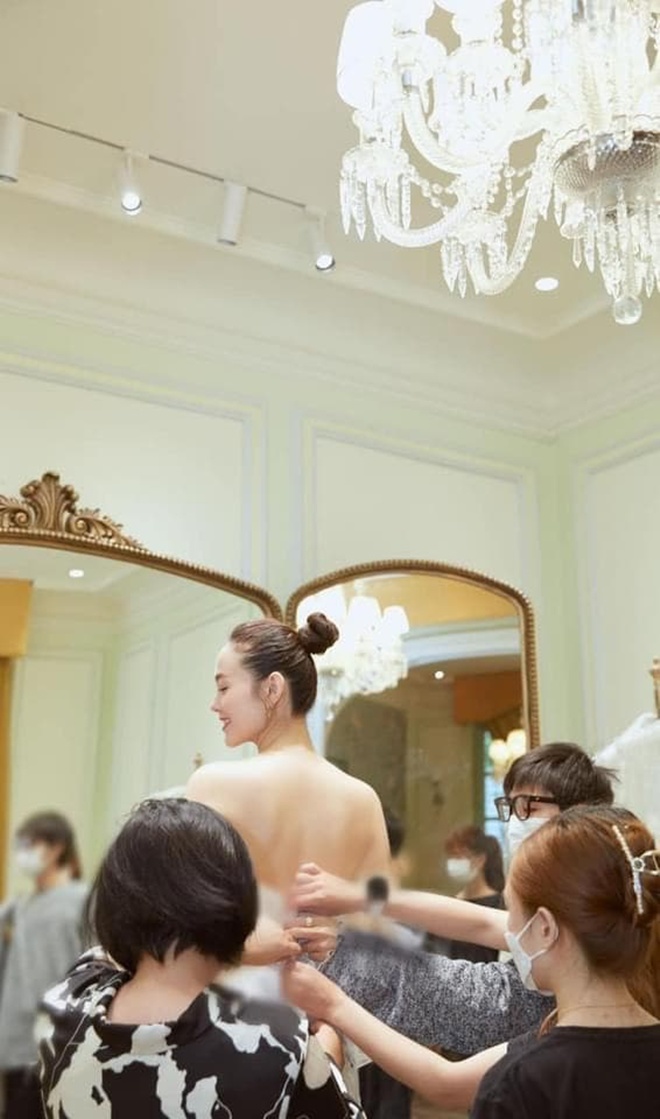 After publicizing her boyfriend's marriage proposal, in just a few days, Minh Hang will officially get on a flower car to her husband's house. In the past few days, the female singer also often shows off photos to prepare for the upcoming big day. Recently, on her personal Facebook page, Kha Ngan posted a picture showing off the scene of escorting Minh Hang's senior to try on a wedding dress. It can be seen that, even if it's just a behind-the-scenes moment, the female singer still causes a storm because her visual is so beautiful.
Even though it's not her wedding, Kha Nga is just as nervous as her close sister: "Escorted my darling Minh Hang to try on a wedding dress, but my heart was full of excitement, so I couldn't help but show it off."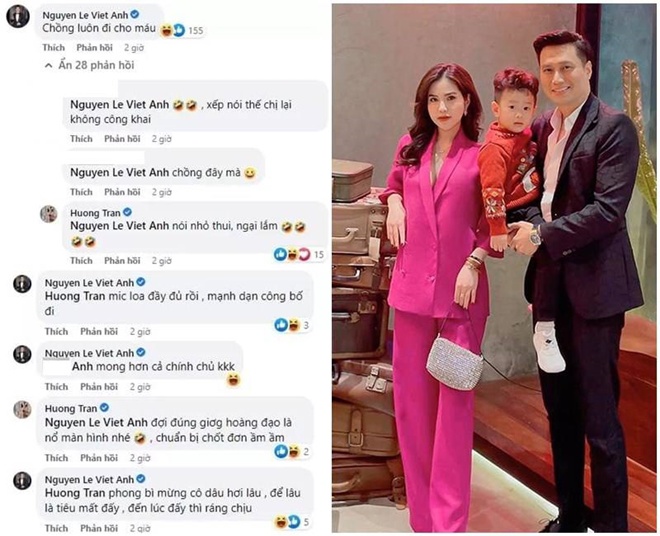 Recently, Viet Anh's ex-wife had an interesting post on her personal page. She wrote: "If U23 Vietnam wins, tonight I will make my lover public." It would not be remarkable if her ex-husband did not comment enthusiastically urging her to get married.
Specifically, when Viet Anh left a comment: "Husband always gives blood." Huong Tran wittily replied:Speak softly, I'm afraid." Hearing his ex-wife say that, the actor regretted: "The speaker mic is full, boldly announce it". At this time, Huong Tran responded: "Wait for the zodiac time to explode the screen. Prepare to close orders loudly." Waiting for that, Viet Anh immediately closed the last shot: "The envelope to congratulate the bride takes a long time, it will take a long time to disappear. Until then, bear with it." At the urging from her ex-husband, Huong Tran immediately teased: "How much can I go to regret so much. You get married first."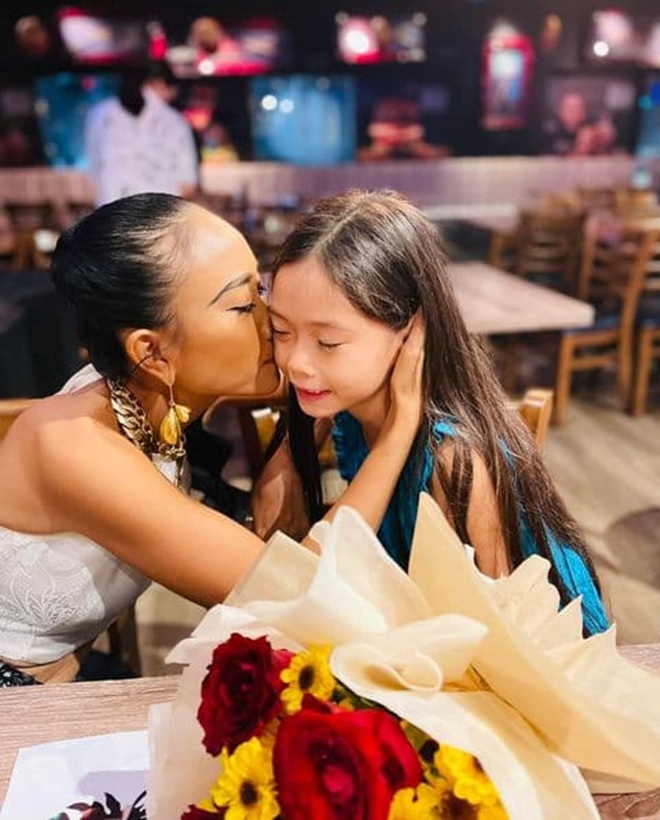 Every once in a while, Doan Trang was moved to perform on stage when she was accompanied by her husband and daughter and waited until the performance was over. She also drew attention when she revealed that her husband almost cried several times when he saw his wife singing on stage.
The emotional singer shared: "Mom sang too late so Sol fell asleep. When she woke up, she was almost done with the show, I could see a few songs.
Then when everyone finished taking pictures with her, I went to her and said to her, "Mom, im so proud of you, i was so happy to see you on stage and people looked at you, you sang, you danced, and they liked you ! And you are my momma!" (Translation: I am very proud and happy to see you on stage. When you sing, you are loved by many people. And you are my mother).
As for the husband, it took too long to see the whole show where his wife sang more than a dozen songs, also tearful a few times! (Family audience sitting next to tell, Mr. Ha. Hey, I love these two people so much! Tomorrow I'll be confident when I sing when no one else is watching, because at least I still have these two audiences!".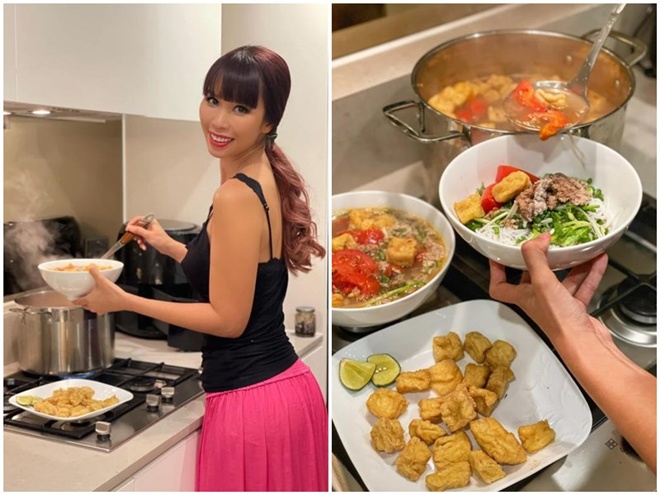 In addition to the splendid image at the event, Ha Anh's daily life also cultivates happiness in a simple way like many other women. On her personal page, the female supermodel often shows off photos of going to the market and cooking for her husband and daughter. Happy Ha Anh wrote: "The woman returned at 5 pm, immediately changed clothes and rushed to cook vermicelli for the whole family to eat. Who is this person!".
You are reading the article
Ho Ngoc Ha resigned when Lisa rode on her back, grabbed her hair, Leon did an unexpected action

at
Blogtuan.info
– Source:
Eva.vn
– Read the original article
here