In the past 6 months, the Vietnamese market has enjoyed a subsidy of 50% of the Government's registration fee for domestically manufactured and assembled cars. This policy not only benefits consumers, but also makes it easier for domestic automobile assemblers and manufacturers to sell cars.
Opportunity for both seller and buyer
As proof of this, it can be seen how car sales have grown during the time the registration fee subsidy is applied. Accordingly, in the first four months of 2022 alone, the total number of vehicles sold by members of the Vietnam Automobile Manufacturers Association (VAMA) reached 132,865 units, up 31% over the same period in 2021.
In which, passenger cars increased by 47%, meeting customer demand for this vehicle after a long time Vietnam was affected by COVID-19. Especially, if calculated by origin, sales of domestically assembled cars increased by 38% while imported cars only increased by 22% over the same period last year.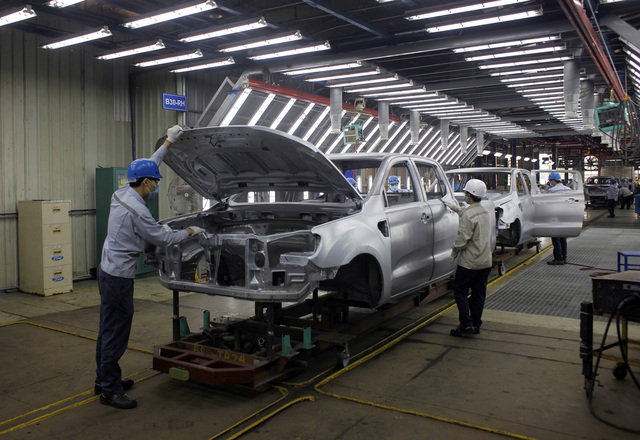 The support level of 50% of the registration fee from the Government helps domestically assembled cars to increase sales but is also somewhat limited in effect due to the crisis of lack of assembled components.
The application of the Government's support of 50% of registration fee also entails that many car manufacturers are forced to launch other attractive incentives for their imported car products, mainly related to fees. registration, to attract customers to pay attention to their car models.
"Honeymoon is over…"
In fact, this 50% registration fee support has been successfully implemented in the second half of 2020, but this time there are many differences when the Vietnamese market encounters many impacts, the most prominent of which are: The lack of assembled components has started to have a real impact from the beginning of 2022, affecting both imported and locally assembled vehicles.
This leads to the fact that Vietnamese consumers begin to experience a "thirst" for cars. This situation leads to the sale of "beer with peanuts" continuously taking place, even many dealers have no stock to sell; It is expected that the shortage of new cars will continue as this is still a global problem, the domestic market still has to wait a bit longer to really get out of this situation.
At the end of May, after the policy of supporting 50% of registration fees is no longer available, the auto market will become fair for both domestic car manufacturers and those that mainly import cars from Vietnam. overseas, sales opportunities will be divided equally among all.
However, the Vietnamese auto market is still expected to have many complicated developments. Of course, locally assembled car models will continue to receive more incentives because many car manufacturers have not had to spend more incentives and promotions in recent months thanks to the registration fee.
Meanwhile, the shortage of assembled components is expected to be partially resolved in the second half of this year. However, the impact will still cause some models to continue to be in short supply and be sold "with peanuts", at least in June, such as: Hyundai Santa Fe, Hyundai Tucson, Hyundai Creta, Ford Explorer, Ford Ranger, Toyota Raize, KIA Seltos…
Most importantly, the imported car market will be bustling with many new models after a long time of almost "immobility" because it has been determined that it has not been able to beat domestically assembled car models in recent times. In particular, many models are promised to appear in the Vietnamese market this June.
Currently, information from the market shows that some "hot" models will be upgraded while also completely new products are expected to be launched next month, including: Honda HR-V, Isuzu mu -X, Mitsubishi Xpander and Nissan Kicks. All are imported models from Southeast Asia – Thailand or Indonesia.
However, there is a notable problem, which is that the amount of automobile imports to Vietnam has decreased sharply in the first 4 months of this year, with only 36,989 units with a total value of more than 915 million USD, down 26.3% in terms of value. volume and 19.1% in value over the same period last year. Meanwhile, the number of cars with less than 9 seats is accounting for a lower proportion of the total number of imported cars month by month. An indication that, although Vietnamese consumers have more choices of car models, the quantity of goods will be difficult to meet the demand.
The second half of this year also promises to have many new electric car models, such as: KIA EV6, VinFast VF 8 and VF 9; along with that, Mercedes also revealed that it will start selling electric cars in Vietnam from October. However, electric cars still have many problems and it will be difficult to explode in the near future in our country; In particular, the lack of semiconductor chips is greatly affected by the high technology content of electric vehicles and the need for these types of components to serve the functions.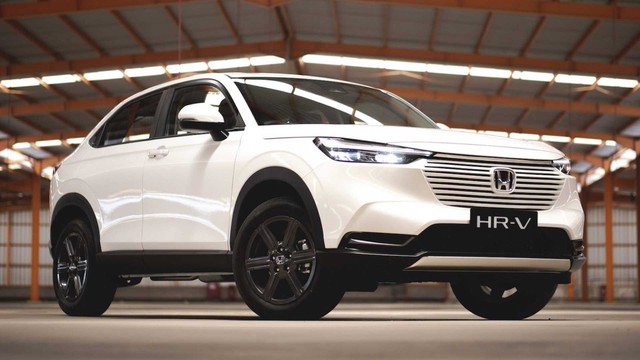 Honda HR-V is expected to be introduced in June.
Vietnam has now entered the post-COVID-19 period, gradually getting rid of the influence and returning to activities like before the epidemic occurred. Surely the demand for buying cars will increase very strongly; As the shortage of new cars continues, it is certain that the used car market will be targeted as suitable replacement options, and increase the selling price of used cars.
In fact, this is happening with the Vietnamese market, some models of cars with "beer with peanuts" are being resold at a higher price than the new car listing price. This situation has happened before with newly launched models but not sold enough, but now this problem is stronger again when the shortage of goods continues for many months. this.
The Vietnamese auto market in the coming time will have many complicated and unpredictable developments, depending on the situation in the world as well as the ability to ensure domestic supply. However, the second half of this year will basically be a difficult time for consumers when choosing to buy a car.
You are reading the article
End of registration fee incentives

at
Blogtuan.info
– Source:
autopro.com.vn
– Read the original article
here