Thị trường
Red fire keeps the traditional glass blowing profession in Hanoi
Thong Nhat commune (Thuong Tin district) still has a number of households doing glassblowing with the hope of preserving the local traditional culture and the livelihood of many generations of people here.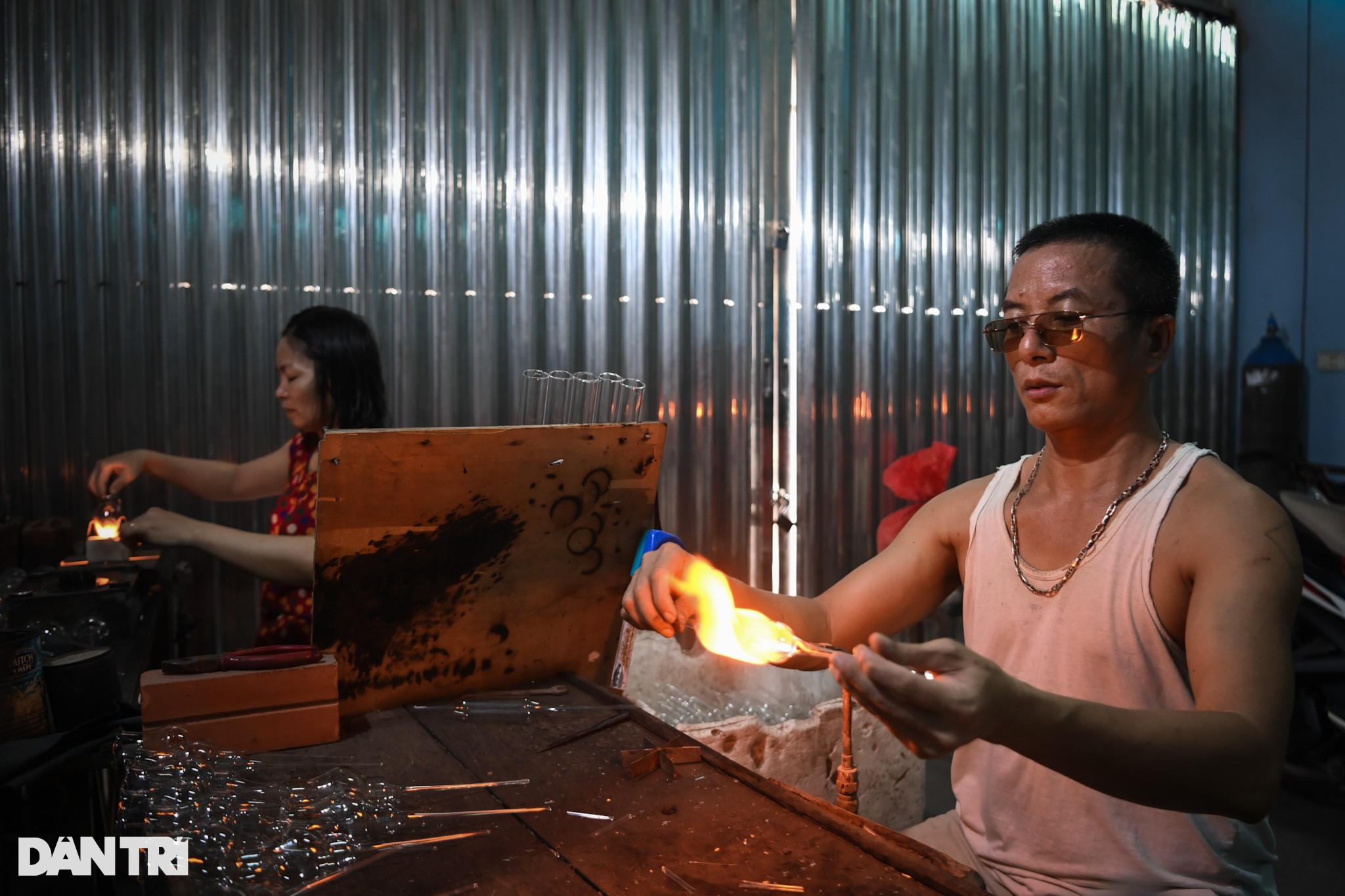 Hanoi's weather begins to heat waves when gradually entering the summer, although it is almost noon, but in the premises of the 20m2 home glass blowing workshop of Mr. and Mrs. Ho Van Hien, this place is still red and hot. traditional products.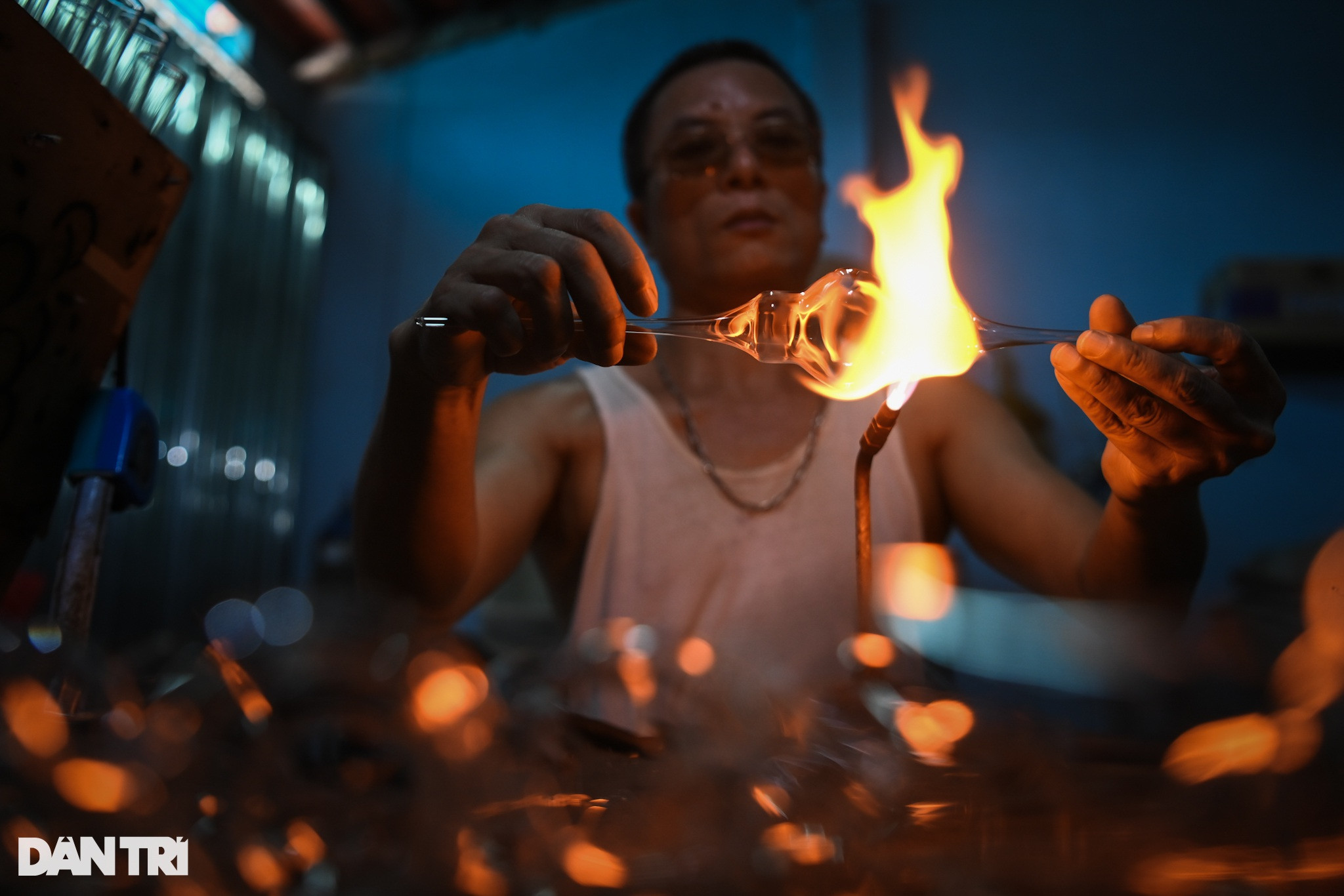 Having been handed down the profession of glass blowing by his father since he was 16 years old, Hien has had more than 30 years of experience in the profession and has experienced many ups and downs while witnessing many stages of development of the famous traditional craft in Vietnam. Thong Nhat commune.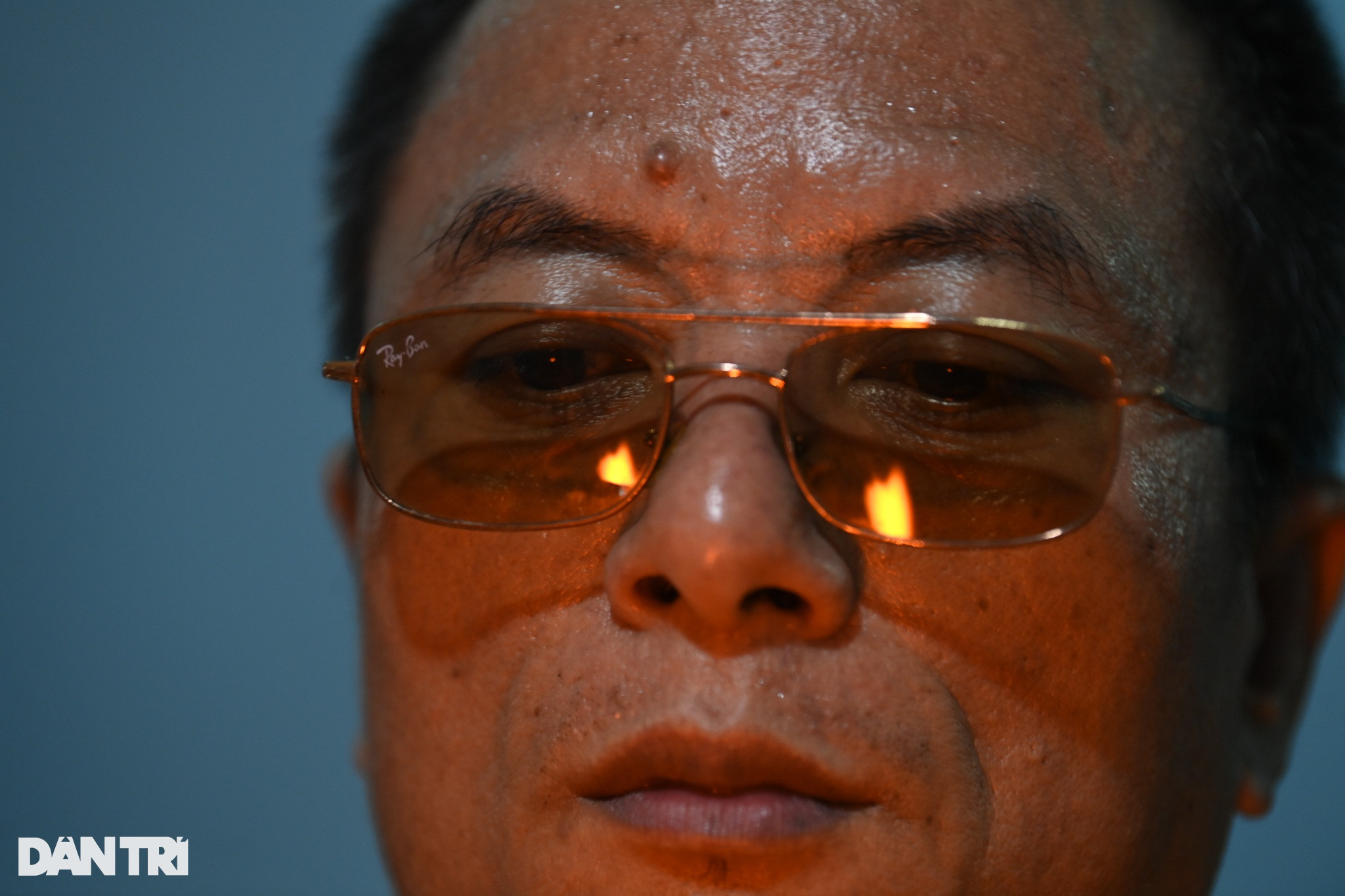 This craft requires the worker to be patient, to endure suffering and to have high concentration in the process of creating the product. Many stages have to work directly at high temperatures for many hours.
"This profession is also very risky, very dangerous, just a little negligence can cause burns. For example, the unfortunate glass breaks and shoots out when it is still red, or touches the glass when it is still hot. High will cause injury", Mr. Hien shared.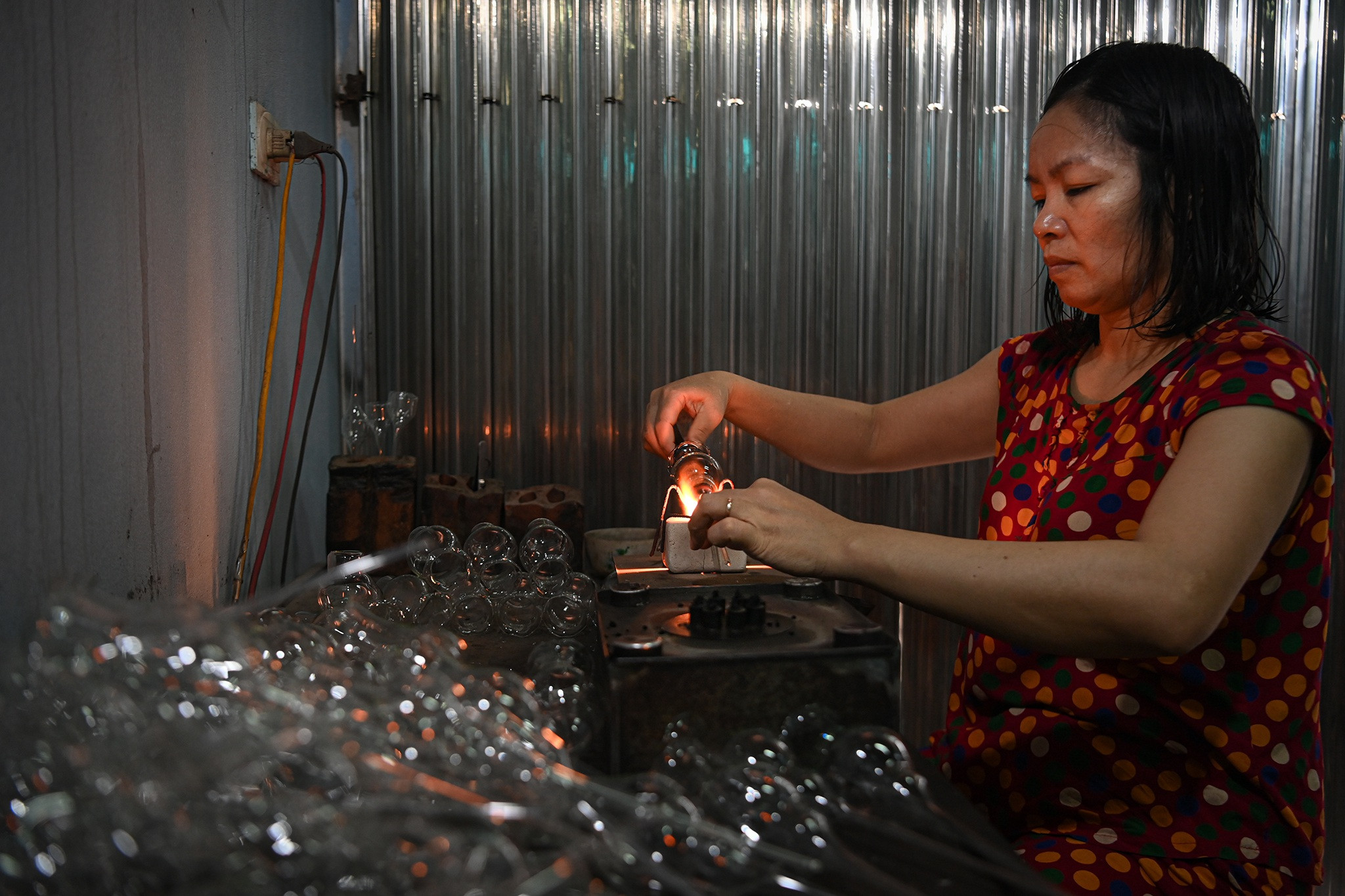 Ms. Tinh, Mr. Hien's wife, said: "This job has to be really hard, it's okay on weekdays, but when summer comes, sometimes the weather can reach nearly 40 degrees Celsius but always have to sit in front of high temperatures, people sometimes sweaty all the time."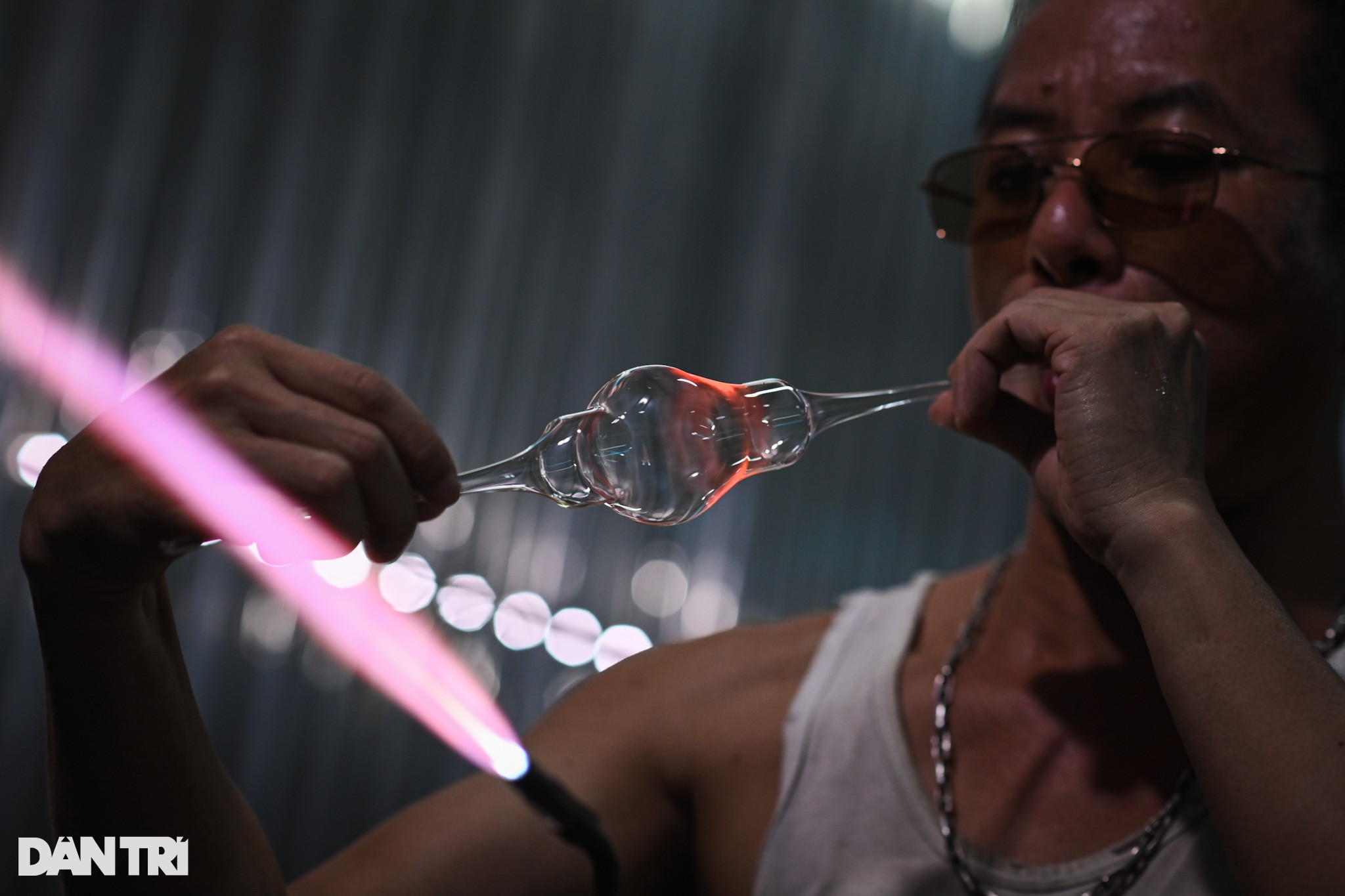 Skilled craftsmen blow air into heated glass tubes, expertly inflate and shape them to their liking.
Mr. Hien said that recently, because the Covid-19 epidemic has not been controlled in some friend countries, it is difficult to import raw materials. Moreover, domestic demand at this time is also much more limited than in the past.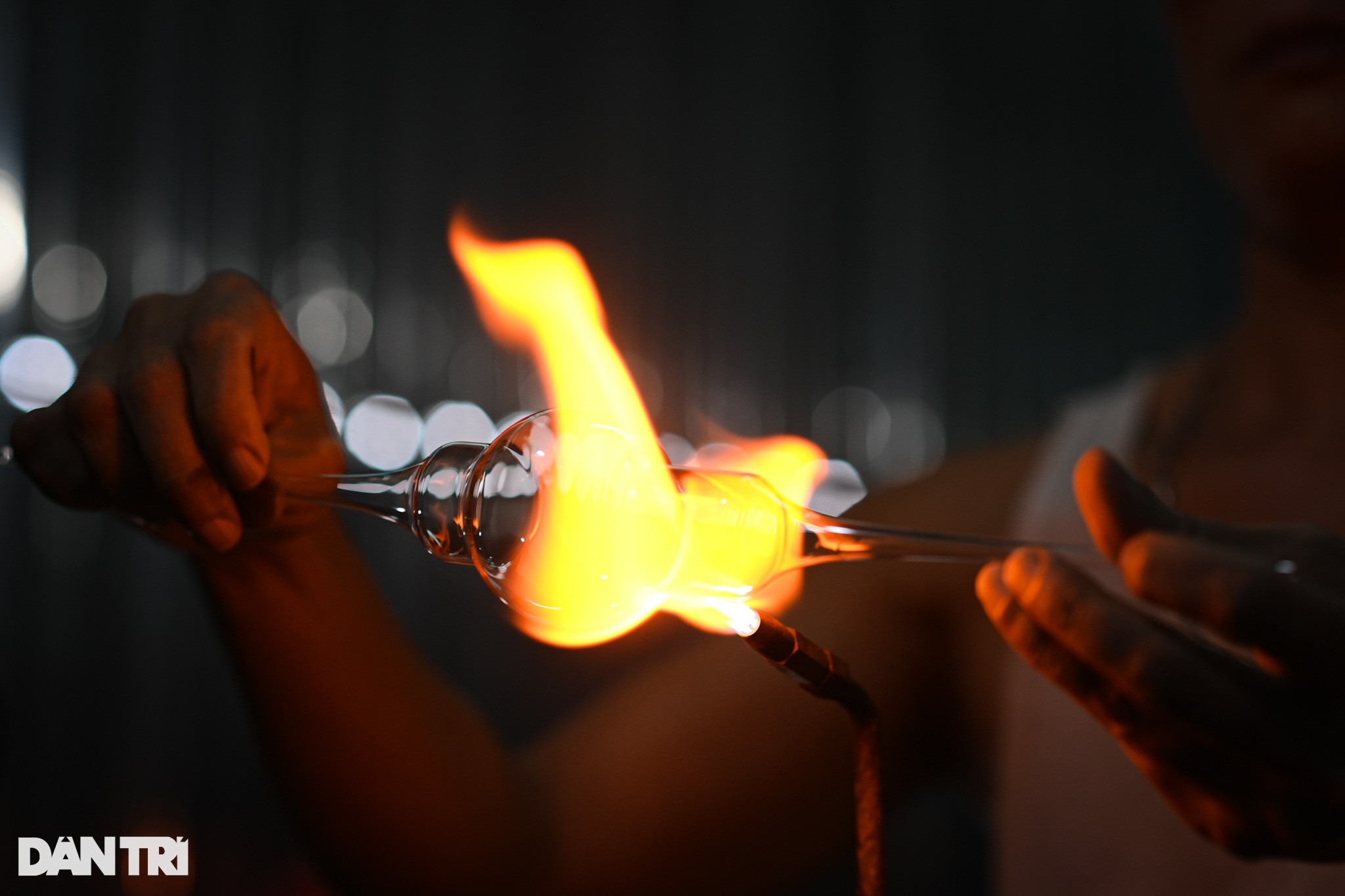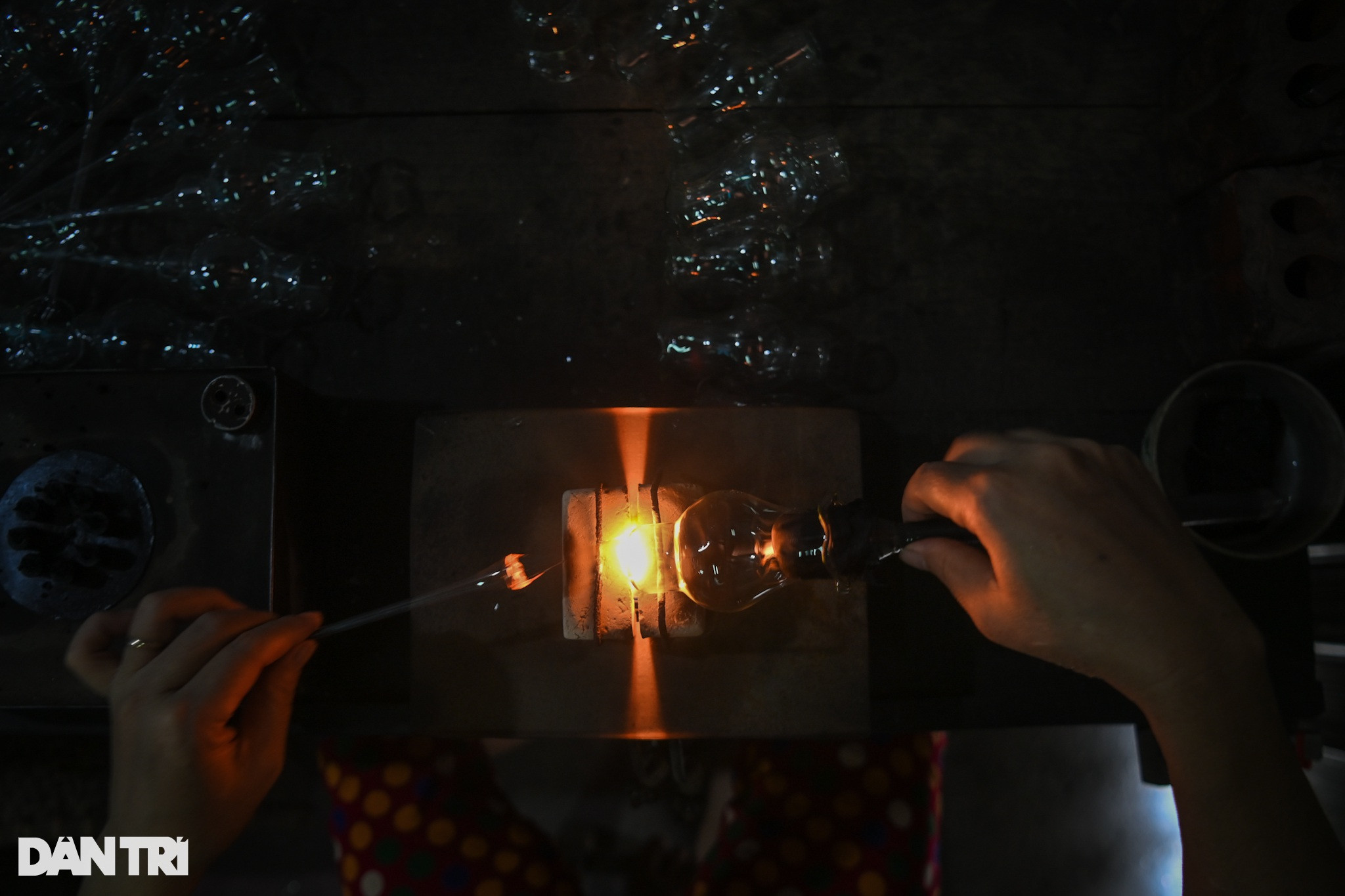 The skillful shaping steps are masterfully done by the hands of Mr. and Mrs. Hien. It is known that the most popular items recently supplied to the market by Mr. Hien's workshop are kerosene lamps, in addition, some educational equipment is also produced at the factory upon request.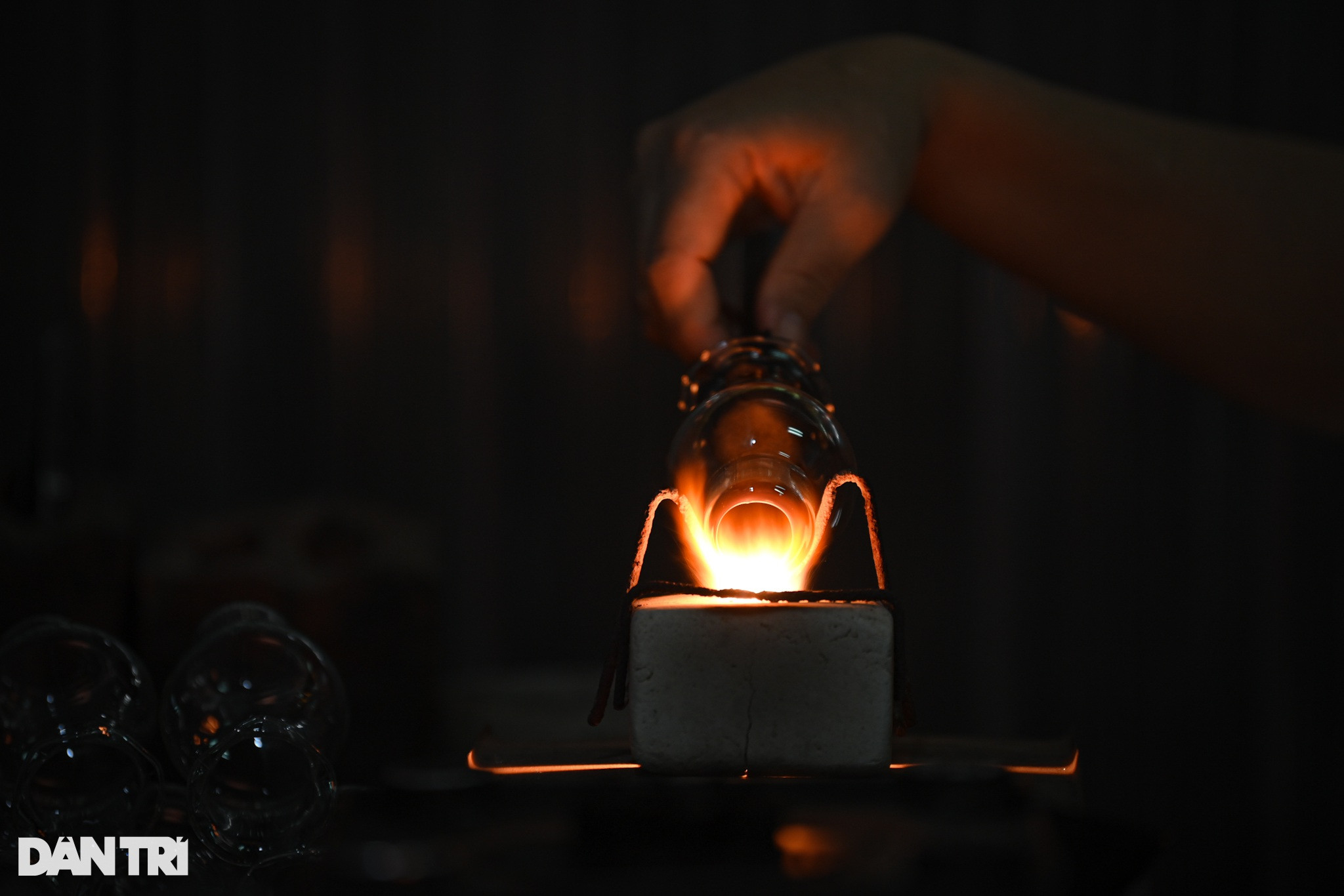 The process of heating the glass at high temperature to cut the excess pieces to create the finished product was performed by Ms. Tinh, Mr. Hien's wife with the ingenuity of her hands.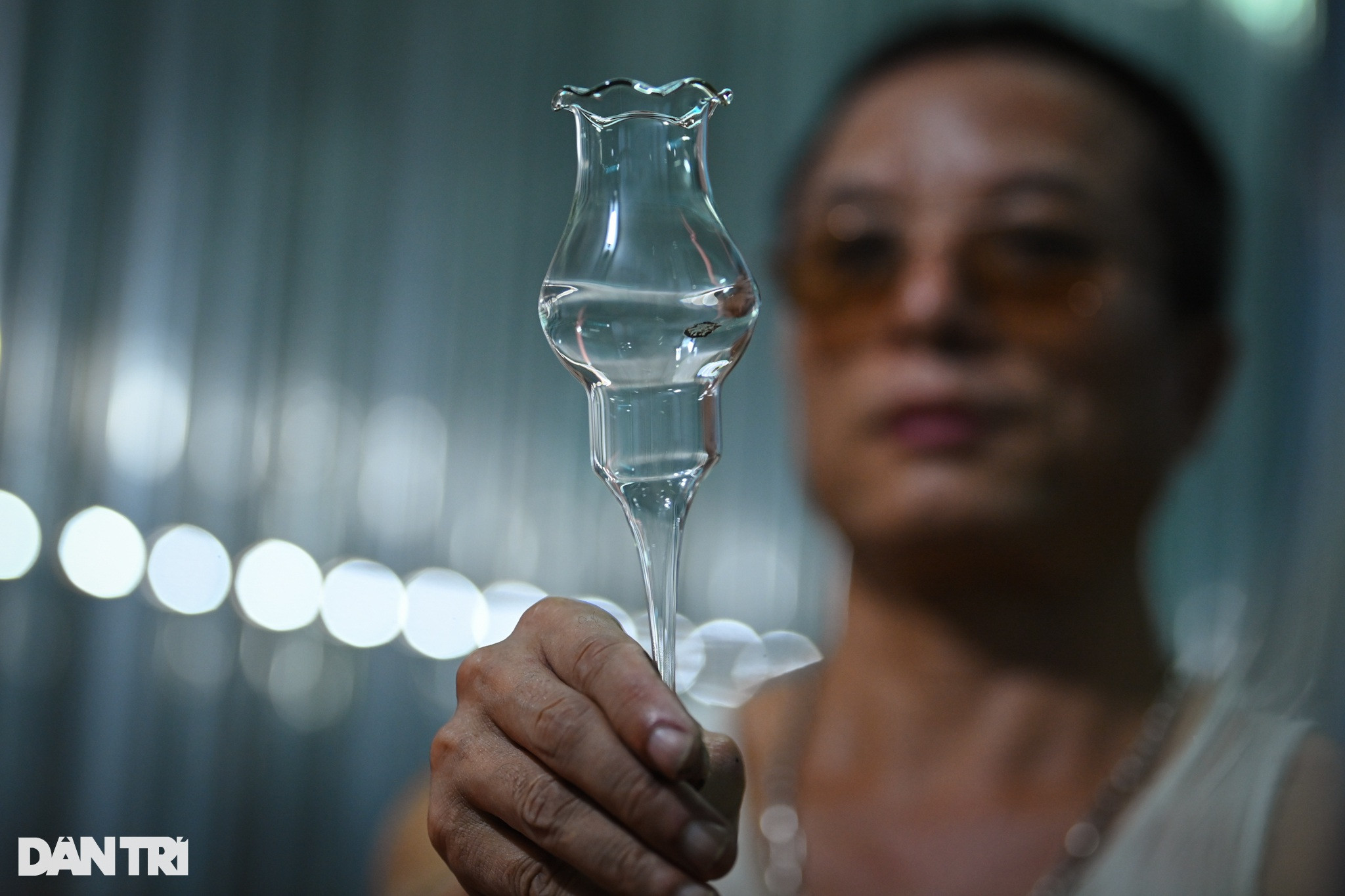 On average, Hien and his wife make about 400 glass oil lamps a day to supply to the market. At peak times, both have to get up early and stay up late to work at full capacity to make enough products to serve customers.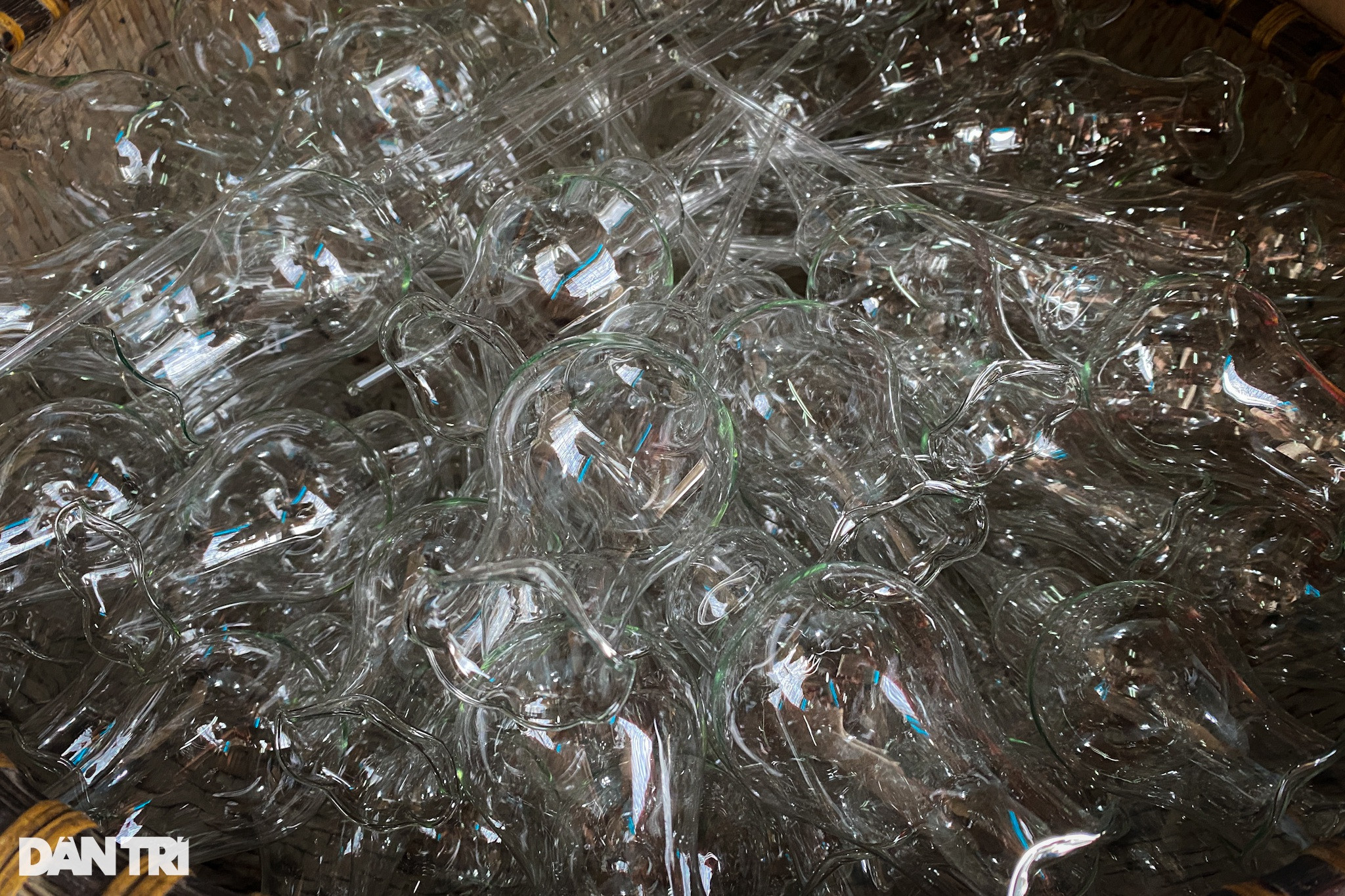 Finished products will be carefully checked, then packed in boxes, packed and shipped to the ordering units.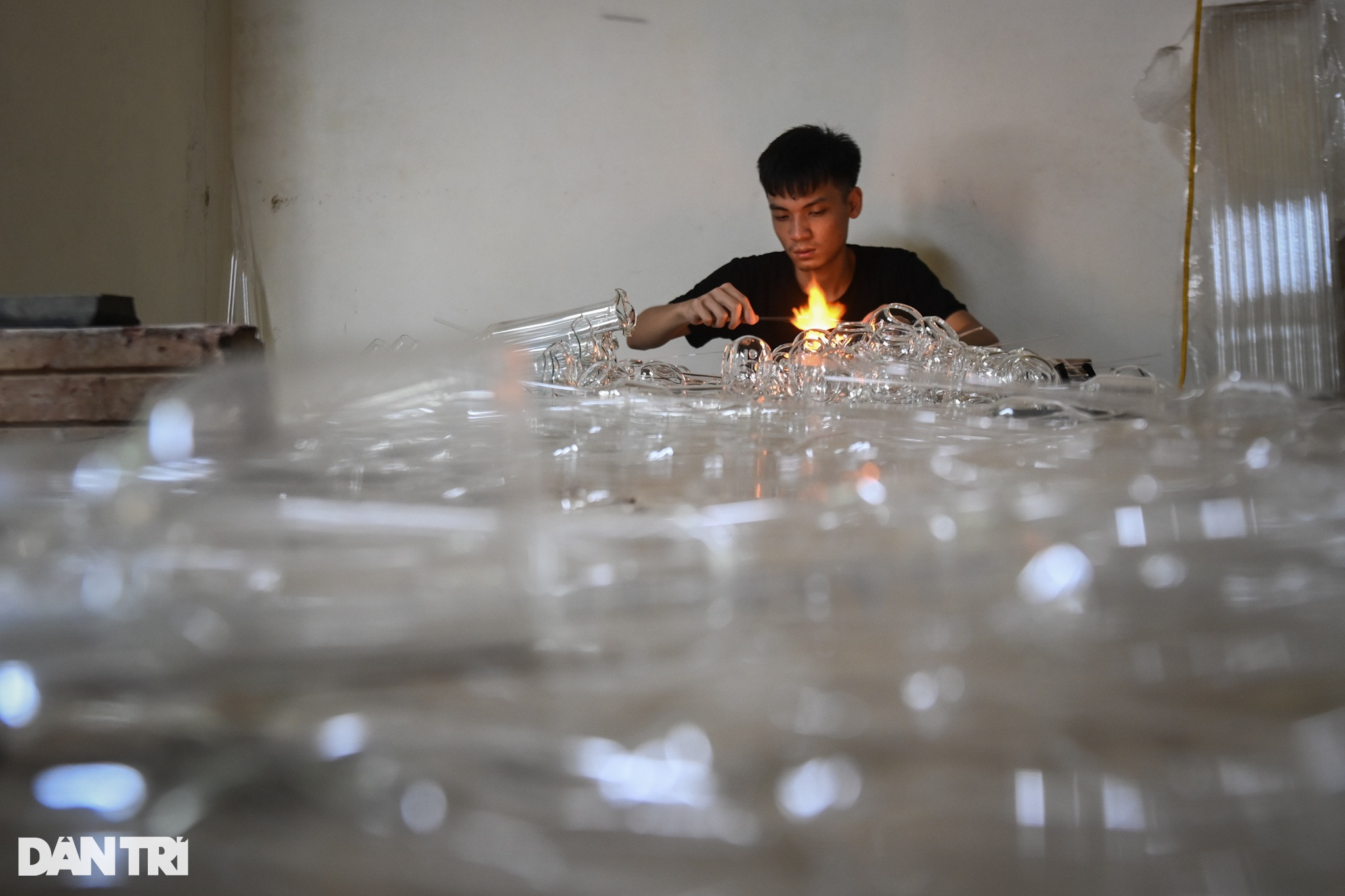 In another workshop in Thong Nhat commune, Le Duy Dai (born in 2000) is working alone by a red fire in a room filled with glass products.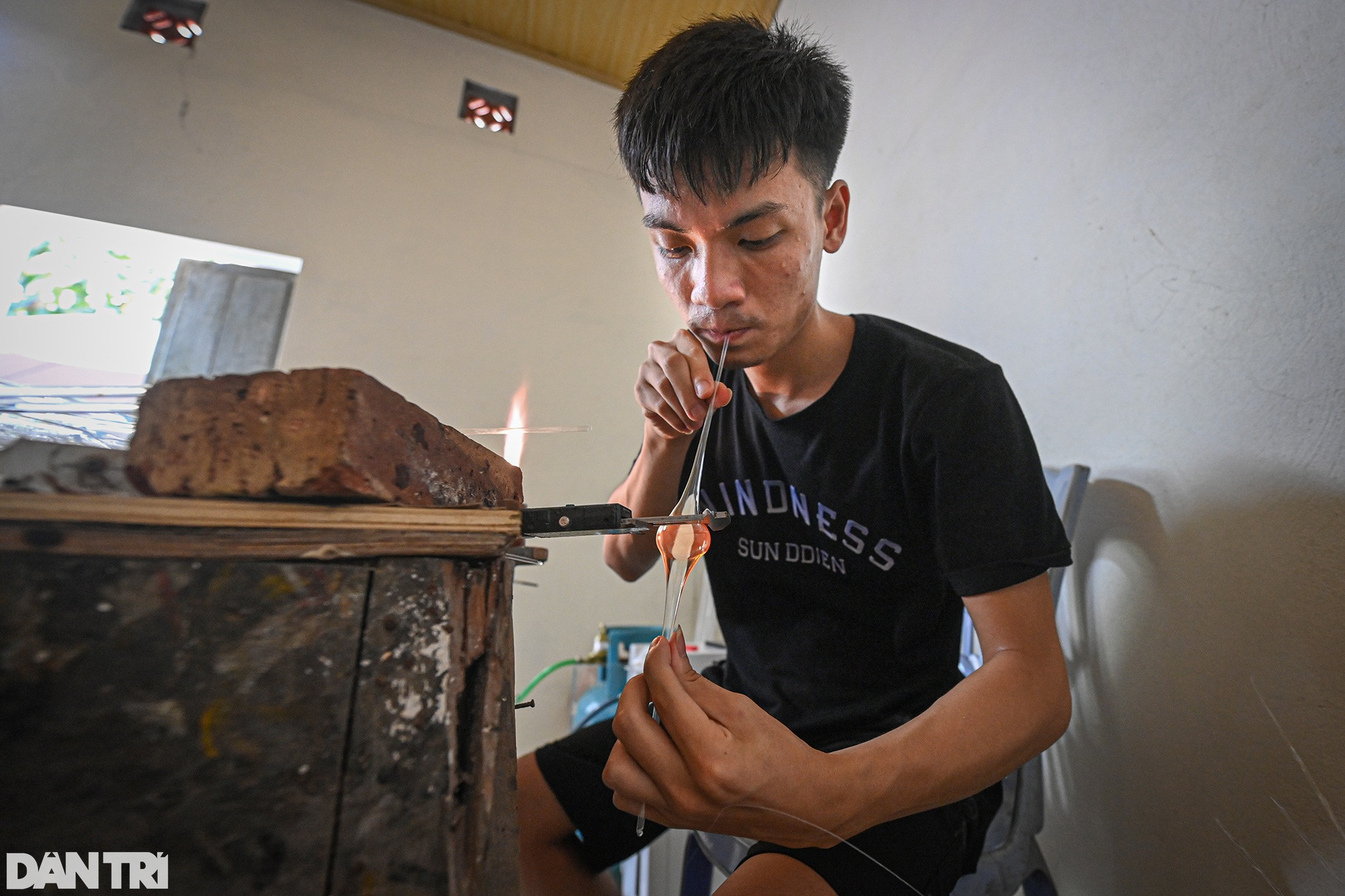 Dai said that he had been apprenticed for a year, this is the workshop of Uncle Le Xuan Tien, a man who is quite famous in the commune for blowing glass. On average, young workers make 50-60 jars of bird feed every day to serve in the market.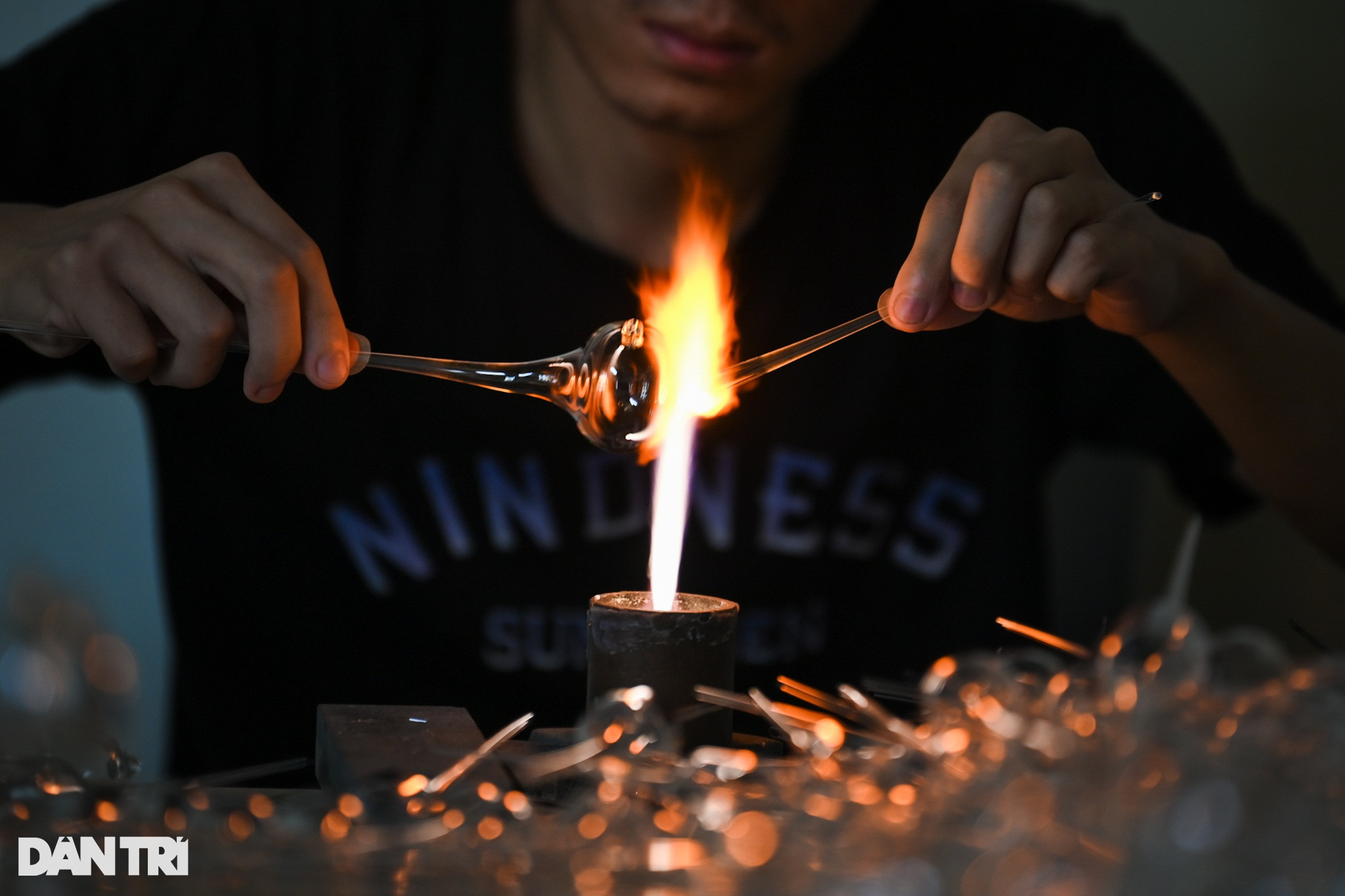 With experience, the glassblower can look through the fire image to judge the temperature and know the "maturity" of the glass at high temperature to be able to create the desired shape.
With the development of machines, the traditional glass blowing profession has gradually disappeared, but in recent times there have been positive signs of recovery when many households in Thong Nhat commune have begun to return to the profession. .
(According to Dan Tri)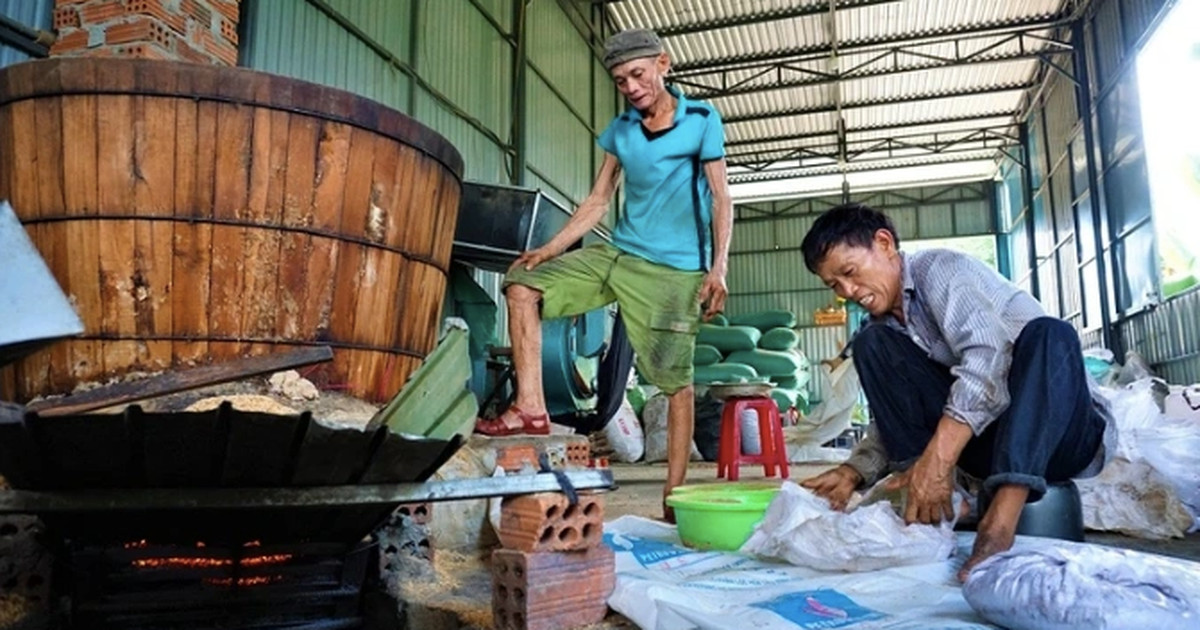 You are reading the article
Red fire keeps the traditional glass blowing profession in Hanoi

at
Blogtuan.info
– Source:
vietnamnet.vn
– Read the original article
here