Phim
Mrs. Nga Loves the Sunny Day and the times she "ruffles her hair" to protect her children
In "Love the Sunny Day", in front of the scenes where her daughter was bullied and bullied by the family, Mrs. Nga constantly protested to protect her children.
Love the Sunny Day The story revolves around the family of Mrs. Nga (Venerable Artist Thanh Quy) who sells vermicelli noodles and lives with her unintelligent brother and three daughters. As a widowed woman in her 60s, her mind is still not at peace when her three daughters, although grown up, are always full of problems in life.
Although she is talkative, grumpy, hot-tempered, but with her sacrifice and boundless love, she has always been a firm fulcrum for her brother and daughters. The character Ms. Hien (People's Artist Lan Huong) in the film is hated as much as Ms. Nga is loved by the audience.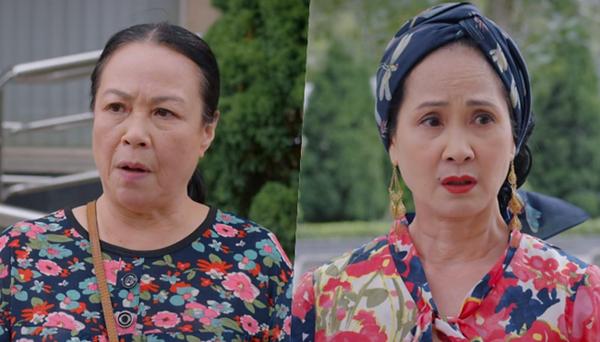 Mrs. Nga and Mrs. Hien are married but don't like each other
The relationship of the two wise men was not happy, but in order for her daughter to live in peace, she had to be patient, but the exaggeration of Mrs. Hien caused Mrs. Nga many times to ruffle her hair to respond. protect your child.
When Mrs. Hien dragged the whole family out to fight jealousy and harshly said bad things about Khanh, Mrs. Nga bluntly retorted: "If that's all you can think of in your head, then there's nothing for my daughter to do to please her. She also has one and two only to leave the virtue for my grandson to enjoy". Ms. Nga's strong words also made Mrs. Hien "cry" not dare to continue raising her voice.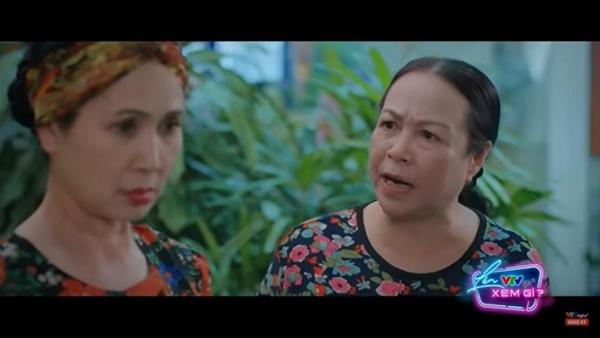 Mrs. Hien bluntly scolded Mrs. Nga in the face
Not stopping there, in the segment after the divorce, Khanh (Lan Phuong) moved back to her mother's house, while helping her mother bring vermicelli noodles to guests, she was scrutinized by the customer and said, "Daughter to get married like throw away the bowl of water", the many stories of the guests made Mrs. Nga hot.
Not to let Khanh be talked about, Ms. Nga scolded the guests, Ms. Nga said strongly: "These two bowls of vermicelli are already sold, but not for sale anymore. Not everyone who comes here can eat vermicelli noodles of the fat lady. Don't try. My vermicelli is not sold to ungodly words."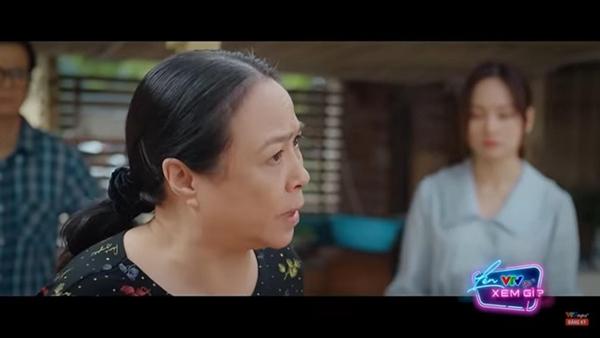 In front of the ungrateful guests, Mrs. Nga bluntly replied
The two guests still did not give up, Ms. Nga continued: "What is like a bowl of water thrown away? Sneeze and sneeze, sneeze around and then throw in a curious phrase".
Before Mrs. Nga's words, the two guests thought that she was like "the mother of the world", not bored, Ms. Nga continued loudly: "I don't want to be the mother of the world, I just want to be the mother of my children. As long as I live, don't let anyone touch my children."
It was the act of protecting Mrs. Nga's children that made viewers nod because she did not abandon her children under any circumstances. Not only protecting Khanh, in the situation where her youngest daughter Van Van (Ngoc Huyen) was working as a waitress at a cafe, she accidentally spilled water on a customer's foot.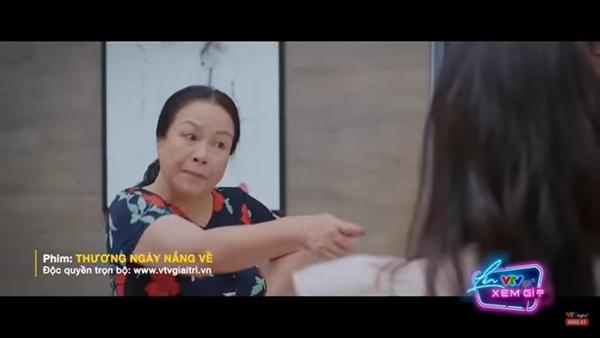 In order to protect the youngest daughter, Mrs. Hien is not tired of shouting directly at customers
Witnessing the attitude of guests berating Van, asking her to wipe her shoes made Mrs. Nga mad. As soon as she saw her daughter kneeling down, Nga shouted, asked her daughter to stand up and she said:Who are you to humiliate others like that? If they're wrong, you say they'll correct it, apologizing is fine. She thought she was gold and silver, and the other person was straw and garbage, the servant who brought down her house". Nga's words made the girl freeze, unable to say any more words.
San
According to VietNamNet
You are reading the article
Mrs. Nga Loves the Sunny Day and the times she "ruffles her hair" to protect her children

at
Blogtuan.info
– Source:
2sao.vn
– Read the original article
here