Business
Nhan Xuka – the phenomenon of selling 4k orders/day on livestream: The most explosive time can earn up to several billion dong
Nhan Nguyen is also known by those who watch "Top Top" as Nhan Xuka. Emerging with the nickname "4k orders/day" thanks to his attractive livestream talent, and non-stop closing of orders.
Meeting Nhan Xuka in the framework of the Big Offline event "TikTok Blue Ocean – The application is not difficult" organized by DC Media in collaboration with Nobi Pro, Nhan Xuka shared her views on the sales livestream. She also talked about the experience of a thousand singles/hour livestream session, how to retain viewers the longest and the meaning of the minigame.
Let's have a quick chat with Nhan Xuka to understand more about life before the explosion like now and a deeper perspective on the hot sales livestream right now!
Nhan Xuka who is known to sell 4k orders/day
Hello Nhan Xuka, tWhen you become a seller with 4k orders/day, what kind of person are you?
Once upon a time, when I was 19 years old, I started getting married, 20 years old gave birth and 22 years old gave birth to a second child. In the year of giving birth to my first child, I started a business, but at that time I could not update. trend. At that time, she was still a mother with milk, her head turned dark with child care.
But until 2015, I updated the livestream tool and decided that this is definitely one of the things that will create a trend, so I have followed it until now. Besides, when I first started, it was also the first years of Facebook giving birth to livestream. Since then, doing business through livestream has helped me to sublimate at work.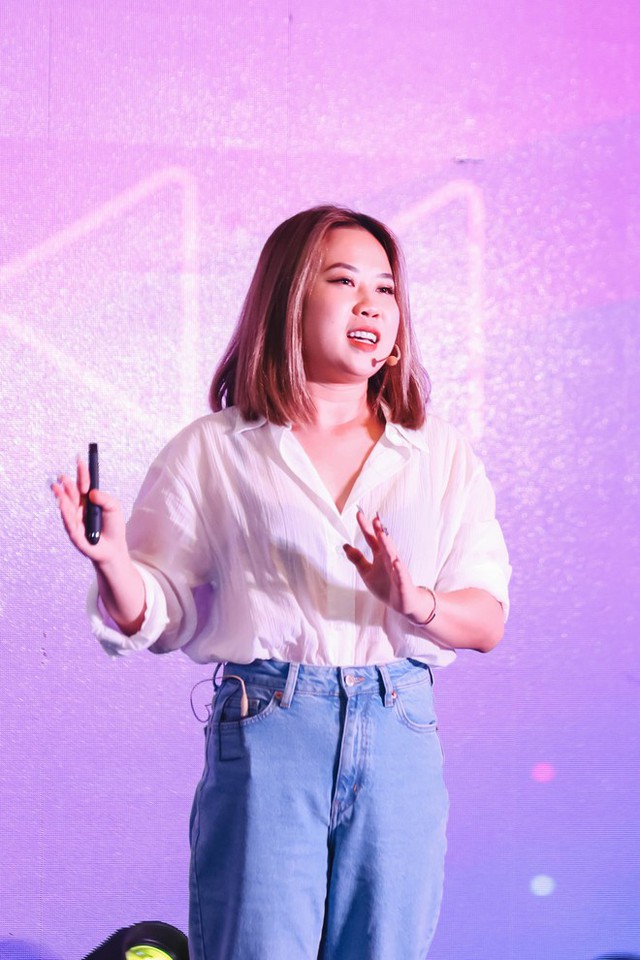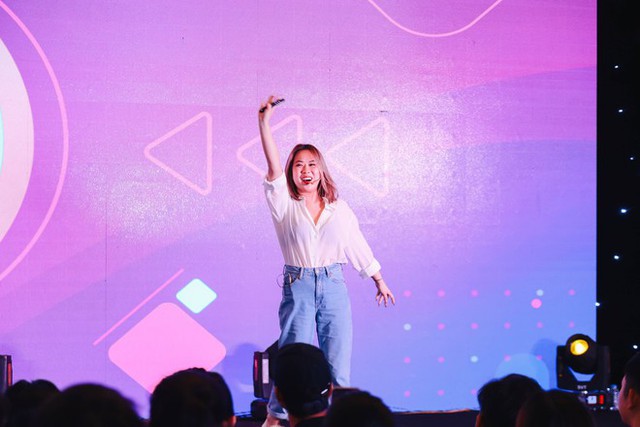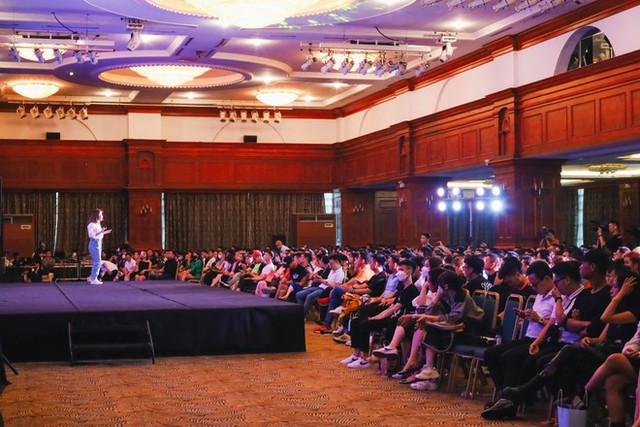 Nhan Xuka at the Big event "TikTok Blue Ocean – Wan single is not difficult" (Photo: Thanh Son)
From what turning point did the name Nhan Xuka become as explosive as it is now?
Probably in the last 3 years, when I think differently about how to sell. That is, I do not sell the products that many people are selling, but shape myself to become a trendsetter. That is, I become the reason for customers to buy, not because the product or price I sell is cheap.
When thinking about how I can open up the sales trend for everyone, that's also the name Nhan Xuka or Nhan Nguyen becomes more explosive. Instead of selling only 100, 200 pieces for 1 product, I sell thousands for 1 product code, but people only buy those products at Nhan Nguyen.
Is that the way to make a name for yourself – something Nhan often mentions, has helped you explode?
It's just part of the identity. More precisely, marketing has contributed a lot in this story. Because how can people sell the same products as me, but people sell 100 but I have to sell thousands and thousands.
When I import a lot of goods, I will meet a lot cheaper prices, then I can provide customers with better products. That's why it created 1 brand Nhan Nguyen, sold in large quantities and sold very cheaply.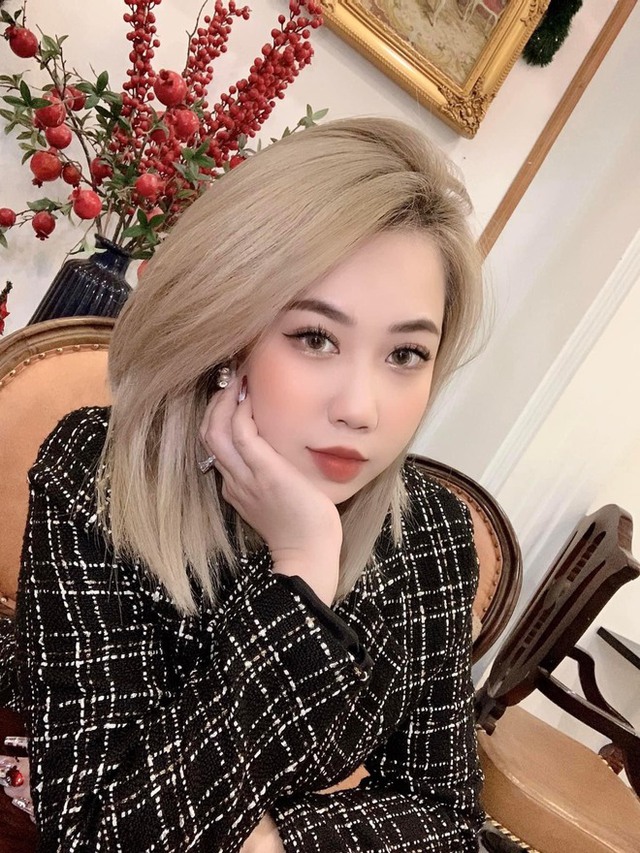 For you, what is the price that few people see when doing livestream work?
The first thing to mention is the loss of voice. But at the same time, I also feel that this is a job that I am very passionate about. Even when I don't have a livestream sometimes, I feel very nostalgic for the job. Since I feel this is a passion of mine, I also want to spread it and have trained people who can livestream thousands of orders, not just take that knowledge for myself.
Many people think that livestreaming has an effect on the family, but not for me at all. Because one day, at most, I have 2 livestream sessions, each session has 2 hours. After that, the staff will operate the order, without affecting the family.
According to Nhan, what is the most pressure in this profession?
That is interaction. Maybe now you have 5k viewers. But when the interaction is squeezed, or during periods when the supply is not available, you will even get down to 50 "eyes to see". This is a profession that must constantly be updated and creative, but cannot be stopped. It does not have a complete formula, I have to practice and operate myself every day.
How much does Nhan earn in a month? After nearly 7 years of livestreaming, what have you bought for yourself?
Sales like this, don't say how much money you make in a month. In fact, there are periods of earning a few hundred million/month, but there are also periods of boom, earning a few billion is normal. After years of business, I now have real estate including house and land, have my own facilities. In general, "buy" a lot of things.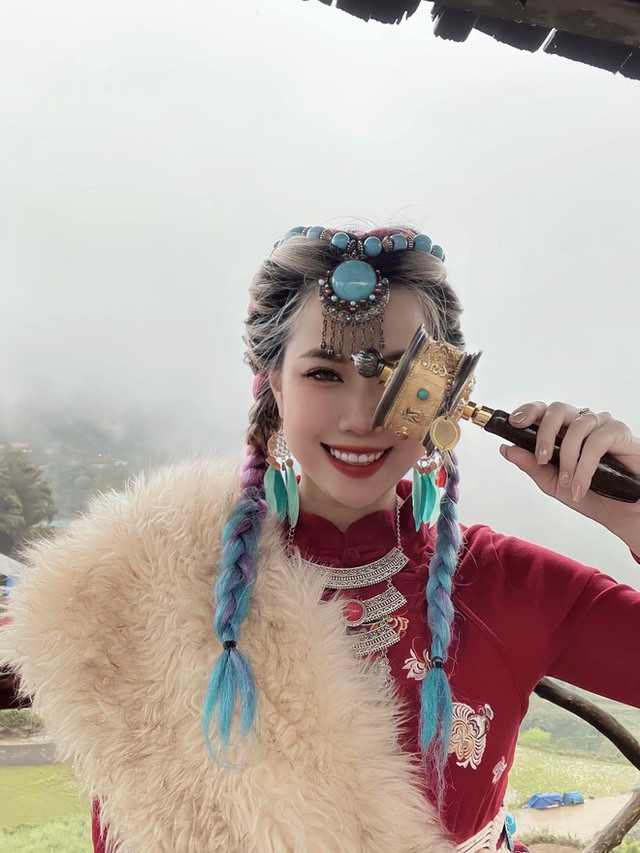 Coivd has contributed to making online sales more popular. When normal life returns, do you think it will affect the livestream business?
When Covid hit, it was one of the obstacles for many people and they had to stop doing business. But for me, it was the most explosive period. Because I know that now it is not possible to sell offline, the trend of online selling will be the peak.
Besides, many people believe that the Covid epidemic has subsided and centralized business activities have also returned. However, I think it doesn't affect me too much. Because I have built myself a personal name, which is what goes with me my whole life. Whether it's the TikTok platform now, before it was Facebook, or later with any platform, once I have a brand name, it's very easy to turn it on.
Thank you Nhan Xuka for sharing!
You are reading the article
Nhan Xuka – the phenomenon of selling 4k orders/day on livestream: The most explosive time can earn up to several billion dong

at
Blogtuan.info
– Source:
cafebiz.vn
– Read the original article
here