World
"Coach Gong creates a very different U23 Vietnam, playing against Korea & Thailand is not afraid"
DO NOT SHOULD U23 KOREA U23
"Before the equalizer situation, I had faith in U23 Vietnam will score a goal. At that time, our team was playing well, they competed with ease, flexibility, plus work South Korea U23 I got a red card, so I have more confidence." former player Huynh Quang Thanh expressed to us after the 1-1 draw of U23 Vietnam.
On the Lokomotiv field last night (June 5), U23 Korea was the team that got the opening goal due to Cho Young-wook's goal in the 63rd minute. However, the strong rise of U23 Vietnam made the team of the country. Kimchi had to go through a tough last minute.
In the 78th minute, Lee Jin-yong received a red card and left the field. 5 minutes later, Vu Tien Long had a powerful finish within 16m50, equalizing 1-1 for U23 Vietnam. Even if the shot was more accurate in injury time, Van Tung could have helped the home team win 3 points.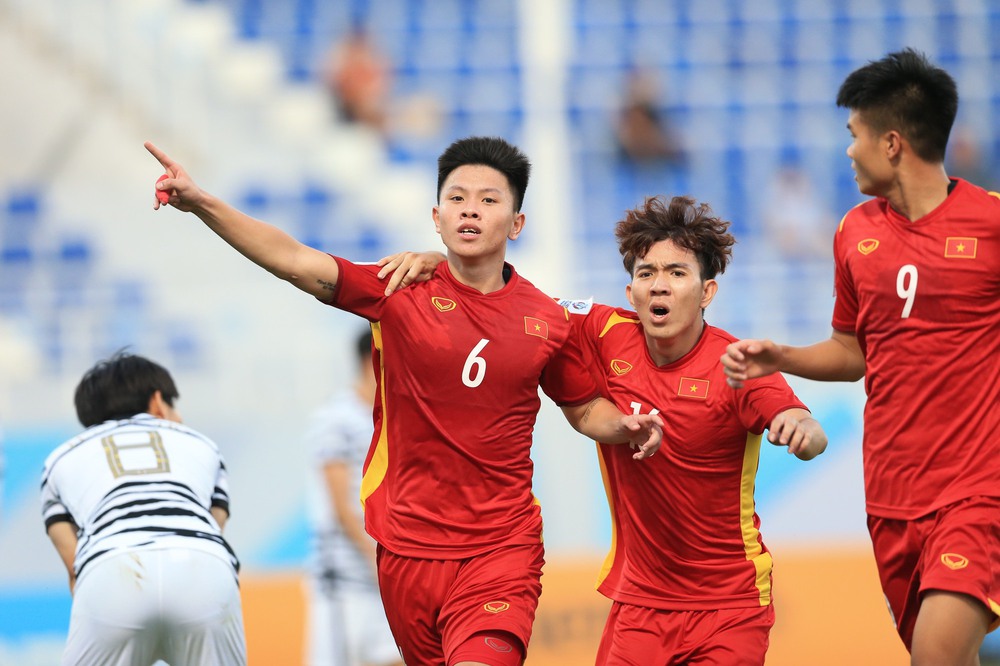 Vu Tien Long (No. 6) brought back a valuable point for U23 Vietnam. (Photo: Khanh An)
Commenting on the performance of U23 Vietnam against U23 Korea, AFF Cup 2008 champion Huynh Quang Thanh said:
"Vietnam U23 played flexibly and confidently in a duel with Korean players. Young Vietnamese players are not afraid to race at speed, bounce and also partly control the match, not lose. much worse.
That is the mark of the coach Gong Oh-kyun. In this match, like the match against Thailand U23, U23 Vietnam plays confidently, flexibly, not being restrained and there are few situations where mistakes are made.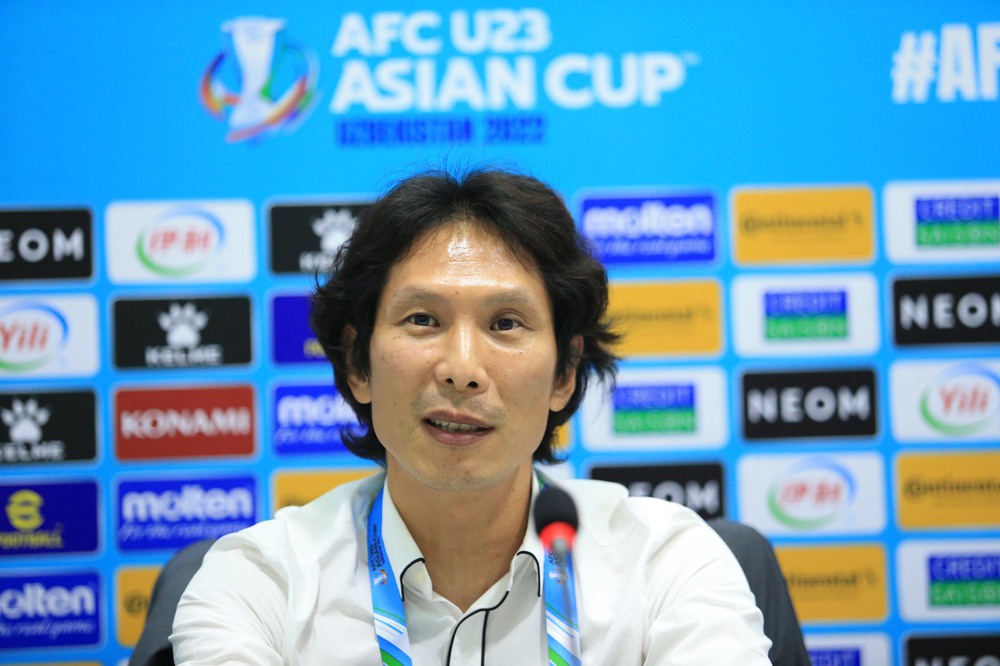 In the post-match press conference, coach Gong Oh-kyun even expressed regret for not being able to help U23 Vietnam win. (Photo: Khanh An)
The once famous left-back of the Vietnamese team continued: "Through the last two matches, I see the bright spot in the fact that coach Gong Oh-kyun helps the players play confidently, not afraid of anyone. That is impressive. As for a more in-depth assessment, I think after only 1.2 matches, we can't say much.
In the past, Korea or Thailand were all teams that I always felt shy when entering the game. But now it's different. The kicking style of U23 Vietnam is very elegant, feeling that you can always score goals, not passive. But once one has confidence, one can do many things. U23 Vietnam makes less mistakes, and has a way to make the match much more interesting."
"Coach Gong Oh-kyun is helping the players to be in a very good state of mind. I feel that some of the players in their performance at the 31st SEA Games are not as good as they are now. But now, they are more mature, play better. Once you play confidently, you will be able to take the initiative in the match, but Korea U23 is not easy to play. Anyone with expertise will see that."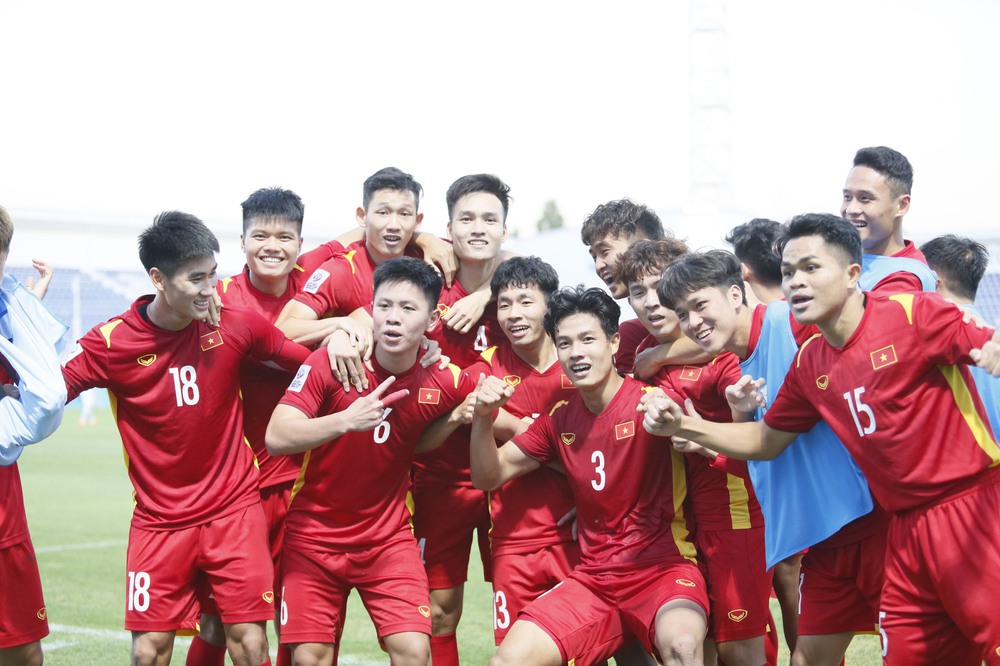 U23 Vietnam is on the way to the quarterfinals. (Photo: Khanh An)
U23 MALAYSIA IS NOT HARD TO WIN
With the current situation, U23 Vietnam needs to win Malaysia U23 in the final turn, while waiting for the match between U23 Korea and U23 Thailand will bring a beneficial result.
"With the performance of U23 Vietnam and the way of coach Gong Oh-kyun, I think our team can completely win against Malaysia U23. Just like the last two matches, the victory of U23 Vietnam is not small. If we meet Malaysia, our players should have no problem with psychology and worry. Former player Huynh Quang Thanh commented.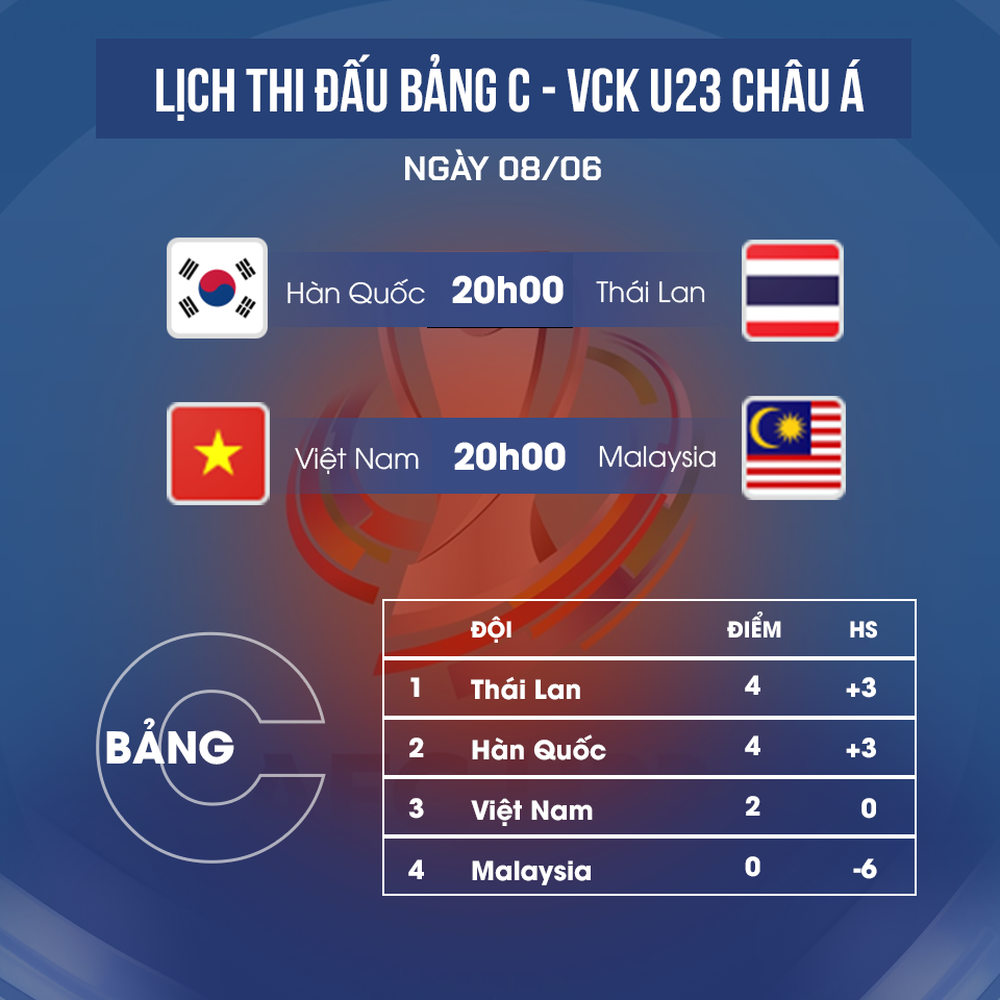 He added: "It's a bit difficult to find a real excellent point in U23 Vietnam, but it's also not easy to find the wrong point.
I see that U23 Vietnam is deploying a decisive kick, kicking somewhere, better than the last SEA Games. Only the last goalkeeper position Van Toan made a mistake. However, we also share with her, not blame too much. This is only a tournament for the U group, not the national team.
Hopefully U23 Vietnam will have a ticket to continue so we can continue to see the talent of this new coach. It is very important to be able to psychologically work for students, because young players often get stuck there. Sometimes the form at the club is very good, but when it comes to the national team, it is not good."
"With this generation of players, I am especially impressed with Thanh Binh. He shows the level of a national player, not only at U23 level anymore. There is something hidden in Thanh Binh that makes me very happy. Rest assured. Playing with Korea that Thanh Binh disputes is very good. The form and level of this midfielder is going up a lot and has the potential to become the mainstay of the national team in the future."
What scenario for U23 Vietnam to continue?
– Conditions needed: Win U23 Malaysia.
– Sufficient conditions (one of the following conditions):
+ The match U23 Korea – U23 Thailand has won and lost results.
+ The Korean U23 – Thailand U23 match had a 0-0, 1-1 draw.
+ The Korean U23 – Thailand U23 match results in a 2-2 draw, then consider the following factors:
-> U23 Vietnam must win against Malaysia U23 by 4 or more goals. If winning by 3 goals, the score must be at least 5-2 or more.
-> If Vietnam U23 wins 4-1, the number of penalty cards will be considered with U23 Korea.
Judging method: yellow card = 1 point; red card due to 2 yellow cards = 3 points; direct red card = 3 points; the player receives a yellow card and then gets a direct red card = 4 points. The team with the fewer penalty points will advance.
-> If the consideration of penalty cards is still the same, the organizers will conduct a draw.
– U23 Vietnam will be eliminated in the remaining cases.
https://soha.vn/hlv-gong-tao-nen-mot-u23-viet-nam-rat-khac-da-voi-han-quoc-thai-lan-cung-chang-e-ngai-20220606014004012. htm
You are reading the article
"Coach Gong creates a very different U23 Vietnam, playing against Korea & Thailand is not afraid"

at
Blogtuan.info
– Source:
Soha.vn
– Read the original article
here