Gia đình
The soup helps to cool down very well, eating when it is hot is the standard!
Mussel soup cooked with hot vegetables is both delicious and cool, remember to try it.
The mussel soup that we suggest to you in this article is not only easy to make, but also has a lot of health benefits for children and adults. It's hot in the summer, remember to eat this mussel soup regularly so you don't have to worry about the heat in your body.
Ingredients to be prepared
1. Mussel meat: 150-200gr
2. Vegetables: 300-400g of sweet potato, 2-3 branches of scallions, 2 purple onions
3. Spices: Salt, fish sauce, seasoning seeds
How to cook mussel soup with hot vegetables
– Step 1: Prepare the ingredients
If you buy packaged mussel meat, just wash it with white wine and water and let it dry. If using fresh mussel meat, you need to soak the mussels in dilute salt water for about 20-30 minutes to release the sand. Then, wash many times with water and then put the mussels in the pot to boil for about 5-7 minutes. When the mussel opens its mouth, you pick up the mussel meat.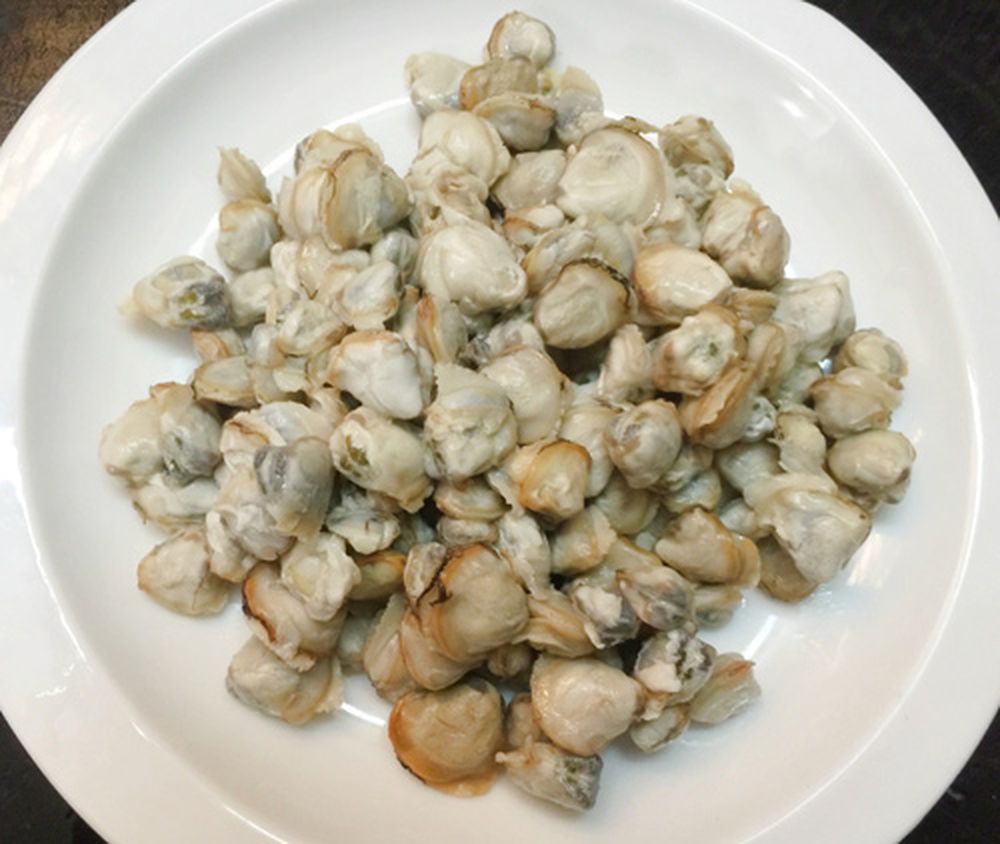 You pluck the leaves of the coriander leaves, wash them with water and let them dry. Please note, do not crush spinach while washing because this will lose nutrients. Scallions remove the root, wash and cut into small pieces. Red onion peeled and chopped.
– Step 2: Cook mussel soup with hot vegetables
You put 1-2 teaspoons of cooking oil in the pot and saute the chopped onion. When the onions are fragrant, add the prepared mussels with 1 teaspoon of salt and the top of the scallions, stir for about 30-45 seconds on low heat to cook the mussels again.
Then, you add to the pot about 500ml of water, 1 tablespoon of seasoning seeds. Wait for the water to boil, then add the spinach, reduce the heat and cook for another 3-4 minutes.
Now, scoop the soup into a bowl, sprinkle with chopped scallions and enjoy!
Maybe you don't know
According to Oriental medicine, mussel meat has a sweet and salty taste, is cold, has no toxicity, moreover, mussels also have the effect of activating the colon, ventilation, cooling the liver, clearing heat, detoxifying, and diuretic.
Meanwhile, spinach is also cool. In addition to the effect of clearing heat and detoxifying, it is also diuretic, increasing salivation, blood tonic, hemostasis, laxative, antiseptic, anti-inflammatory, and muscle-generating.
However, if you yourself or someone in your family often has a cold stomach, poor digestive system, and is prone to diarrhea, you should limit eating mussels in general and mussel soup cooked with hot vegetables in particular.
With these information and suggestions, hopefully you will have another delicious and cool soup to enjoy.
Wish you have a delicious meal with this way to cook mussels and vegetables soup!
According to ttvn.toquoc.vn
You are reading the article
The soup helps to cool down very well, eating when it is hot is the standard!

at
Blogtuan.info
– Source:
infonet.vietnamnet.vn
– Read the original article
here